High-end Italian safe maker, Agresti Firenze, is exclusively available from Watches of Switzerland in Australia. Renowned for its unrivalled designs, meticulous attention to detail, and unwavering commitment to superior materials, these two great brands have come together to create extraordinary client experiences. Available for immediate purchase on the Watches of Switzerland website are a hand-picked selection of Agresti's luxurious watch storage solutions. Watches of Switzerland will also serve as the exclusive Australian agent for the conception, ordering and installation of Agresti's best in class luxury safes.
Enquire Now
Agresti Firenze boasts a remarkable history that spans over seven decades. Founded in 1949 by Piero Agresti in Florence, Italy, the company initially flourished as a producer of leather goods and later meticulously crafted wooden furniture. In the 1970s, the brand embarked on a transformative journey to redirect its focus towards creating opulent safes and jewellery boxes that seamlessly blended traditional artistry with cutting-edge security technology. Agresti safes became synonymous with innovation, boasting state-of-the-art features like biometric locks, fireproof construction, and customizable interiors.
As Agresti Firenze thrived, it expanded its repertoire to encompass an array of luxury lifestyle accessories, including watch winders and cigar humidors, all impeccably crafted with the same level of artistry and security. Collaborations with esteemed designers and luxury brands further bolstered Agresti's reputation and elevated its desirability. Today, as a family-owned business, Agresti Firenze continues to define elegance, security, and Italian craftsmanship, offering discerning customers a remarkable fusion of protection and timeless beauty.
Watches of Switzerland acts as Agresti Firenze's exclusive agent in Australia for the conception, ordering and installation of the company's Italian luxury home safes. Over the years, Agresti has built up an enviable reputation for creating bespoke luxury safes that reflect the personal style of the client and blend effortlessly with the other elements in the room. The process of conceptualising a bespoke safe is a collaborative one, with our esteemed clients providing valuable input to ensure the end product will not only protect their fine timepieces and other valuables but also meet their (and our) high standards.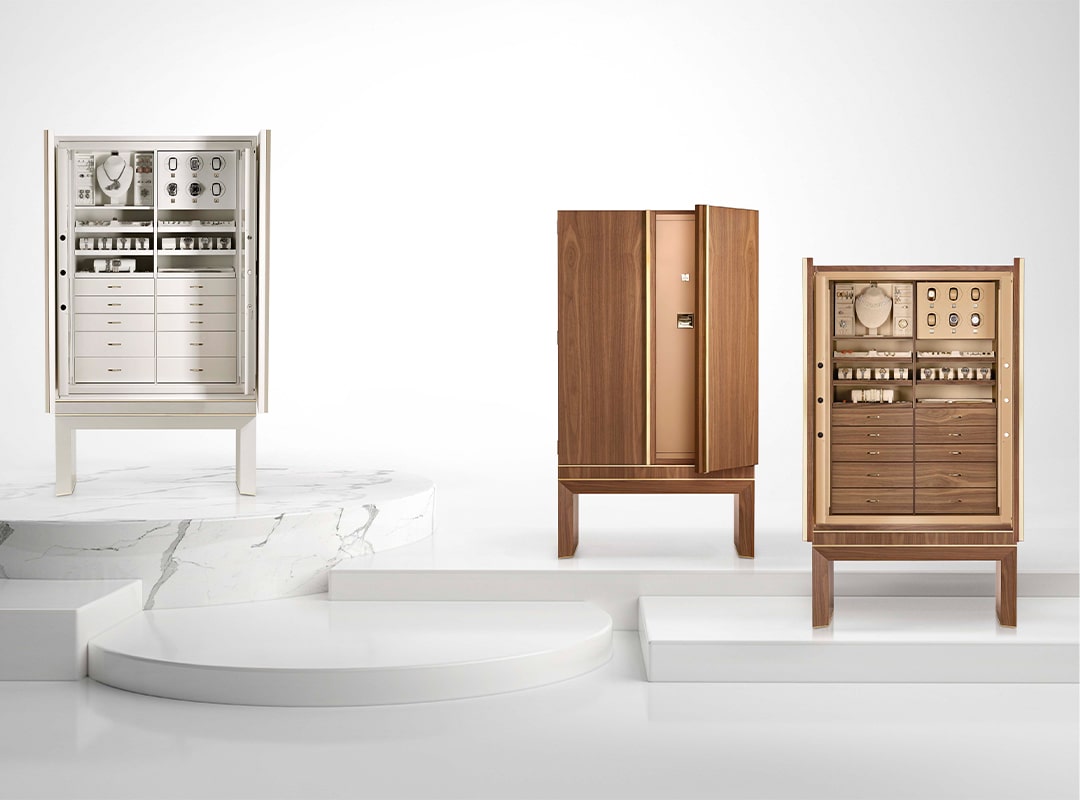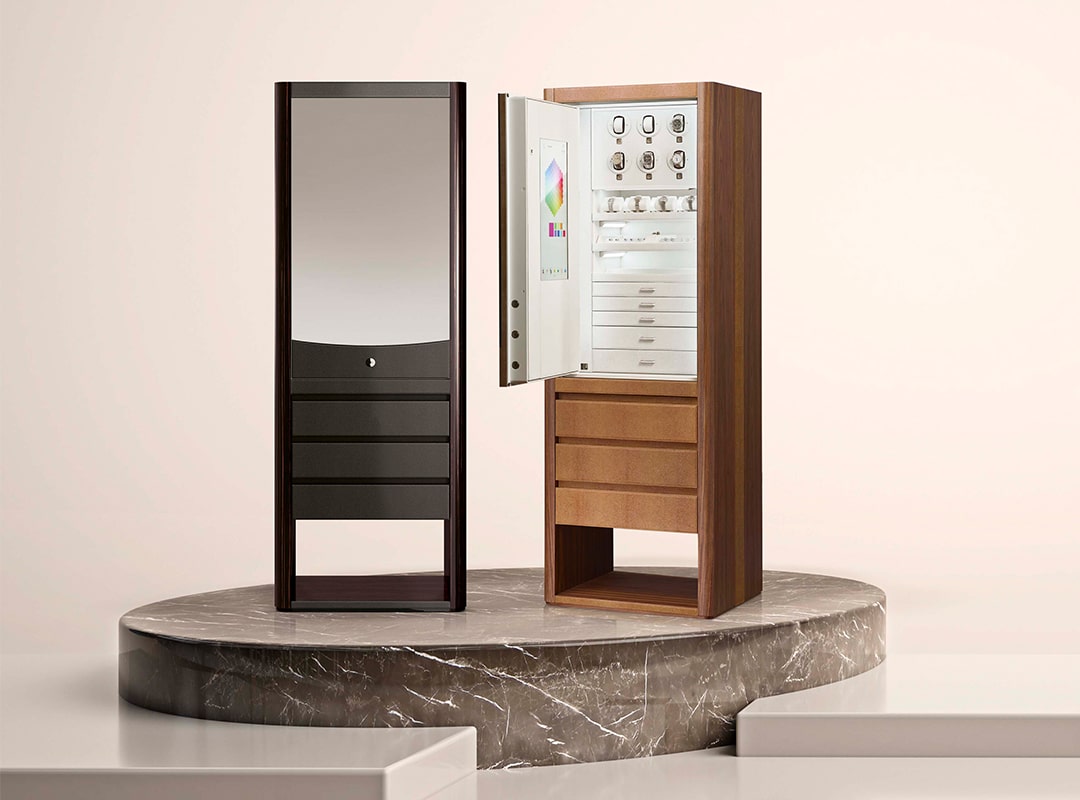 Made from only the finest materials, Agresti offers Italian luxury home safes in a variety of styles, including recessed safes that fit inside a closet, armoured jewellery cabinets, and bespoke safes fitted into jewellery armoires.
Please contact Watches of Switzerland today to arrange an appointment to discuss your specific requirements. Or visit us in store to experience Agresti Firenze's expert craftmanship and attention to detail first hand.
ENQUIRE NOW