Speed & Velocity
Watches And Fast Cars
The worlds of watchmaking and motorcar racing have long been linked by a shared pursuit of timekeeping excellence and the development of cutting-edge technology to improve precision and accuracy. After all, racing, by its very nature, is all about seeing who can control the fastest speed over the shortest time. Many race victories have been decided by tenths of thousands of seconds. In 1971, Peter Gethin, a relatively unknown Formula One driver, won the Monza GP by 0.010 seconds in what remains the closest recorded finish in Formula One history (and Gethin's only Formula One victory). Incredibly a mere 0.061 seconds separated the top five finishers.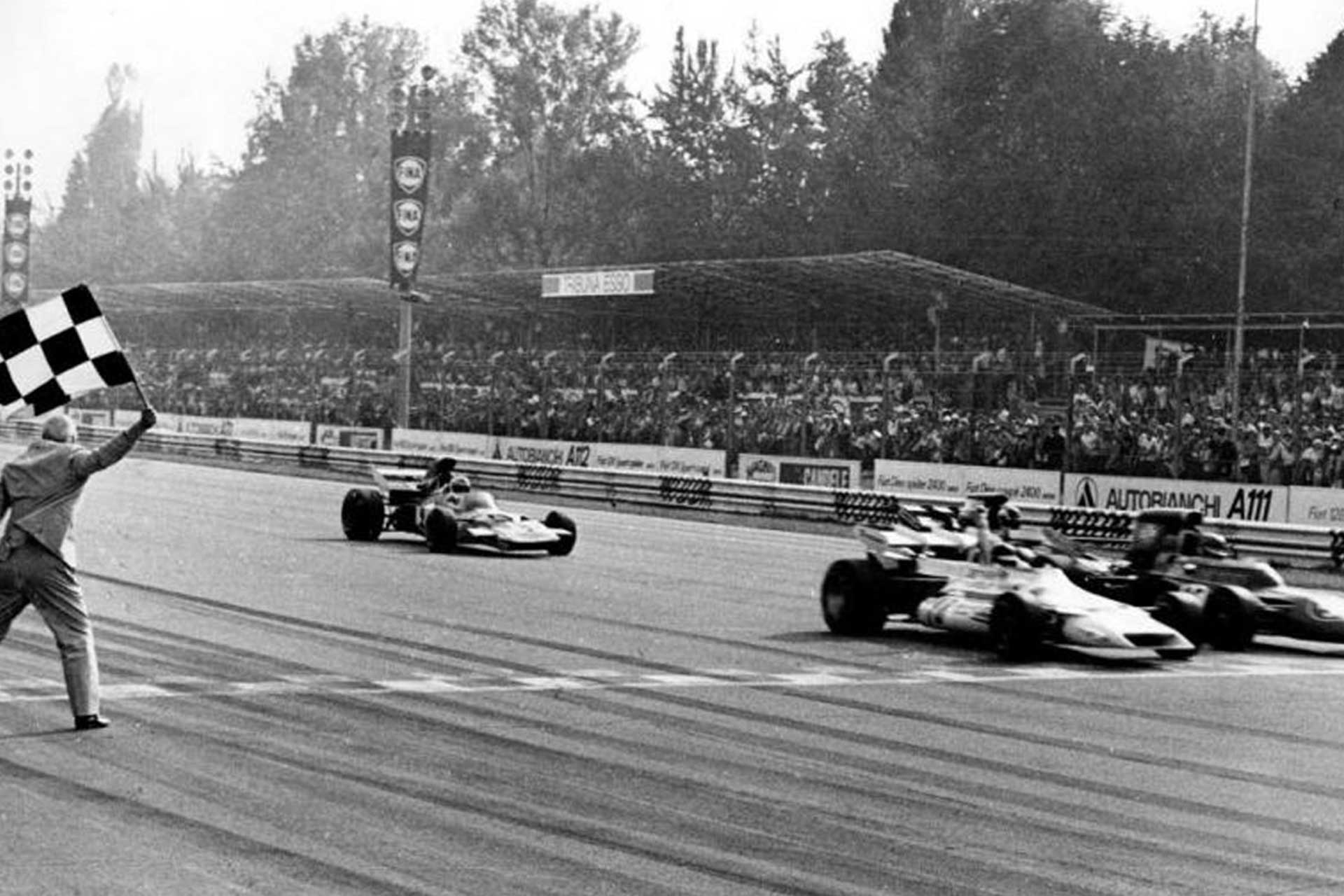 At that time though, timekeeping was still somewhat of a haphazard affair. In that same race, legendary F1 driver Jacky Ickx – racing for Ferrari – was initially awarded pole position following six hours of qualifying. This was later changed to Chris Amon – racing for Matra – after his personal timekeeper, Michele Dubosc, was able to persuade the authorities that someone had set a quicker time than Ickx. Half a second quicker at that.
Ultimately neither man won the race, but it once again highlighted the need for accuracy in timing throughout a race weekend and even an entire season. A few years later, TAG Heuer began work on its revolutionary Automatic Car Identification Technology (ACIT) system. Small transmitters were put in each of the cars, each sending a unique frequency to a stationary antenna at the finish line. Even if multiple cars crossed the line at once, the ACIT system could identify who was first, second, third and so on, down to a thousandth of a second.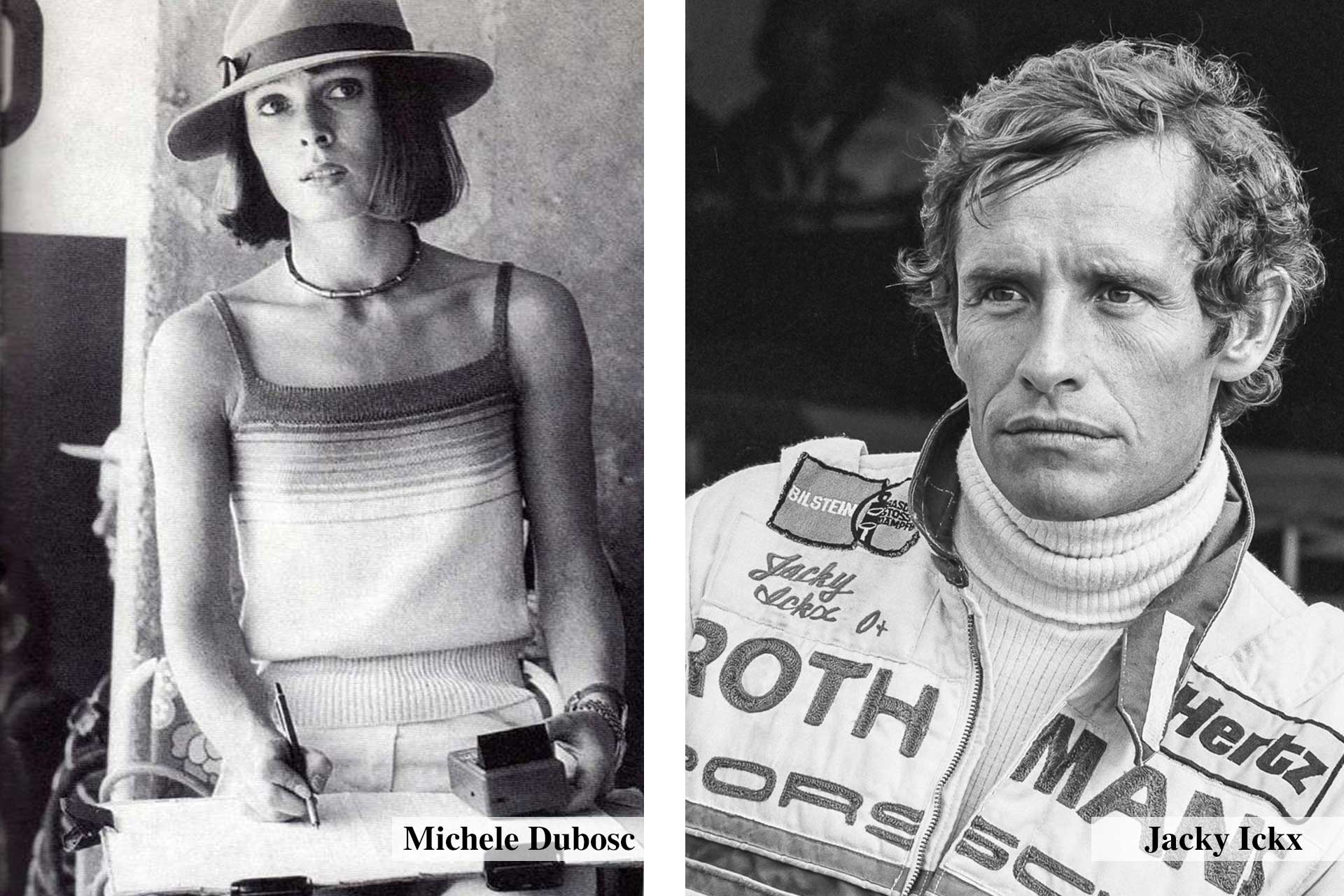 TAG Heuer eventually sold the technology to another Swiss watch brand, who continued to develop it in conjunction with Olivetti, the Italian IT manufacturer. Today, ACIT has evolved into a sophisticated system capable of tracking an individual car's position anywhere around the track in real time, making watching motorsports like Formula 1 even more exciting. It's not just the fans who benefit from more accurate timing however. Constructors and individual drivers alike use this real-time data to relentlessly pursue improvement. As Gethin showed in 1971, 0.010 seconds can make all the difference on race day.
It's not a one-way street though. Just as timekeeping has played a key role in the development of motor racing, so too can the influences of motor racing be seen throughout the world of luxury watches. From shared materials to shared technology, here are five brands that have been inspired by the world of motorsport.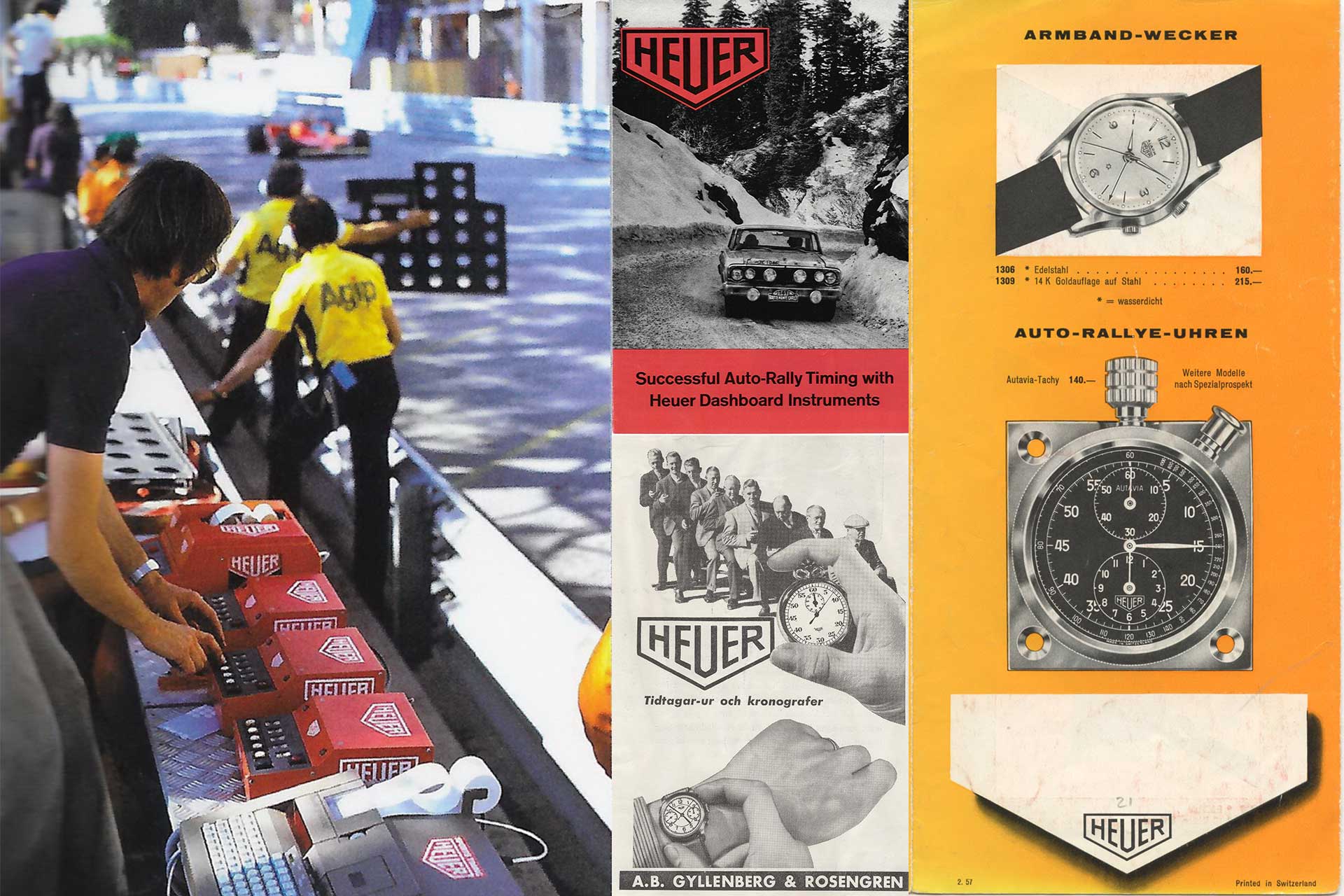 TAG Heuer
TAG Heuer will forever be linked to the world of motorsport thanks to the pioneering work of one Jack Heuer, great grandson of company founder Edouard Heuer. Whether it was on the track or on the silver screen, Jack Heuer made sure that his watches were present. He designed the Autavia – a contraction of AUTomobile and AVIAtion – in 1962, specifically for motor car racing. It was the first wrist chronograph with a rotating bezel, a staple of today's modern racing chronographs, along with tachymetre scales and hour registers. Its large snailed counters, highly legible dial and inherent functionality made it an overnight success and served as a catalyst for TAG Heuer becoming the official timekeeper of the Carrera Panamericana, Ferrari Scuderia and eventually, Formula 1.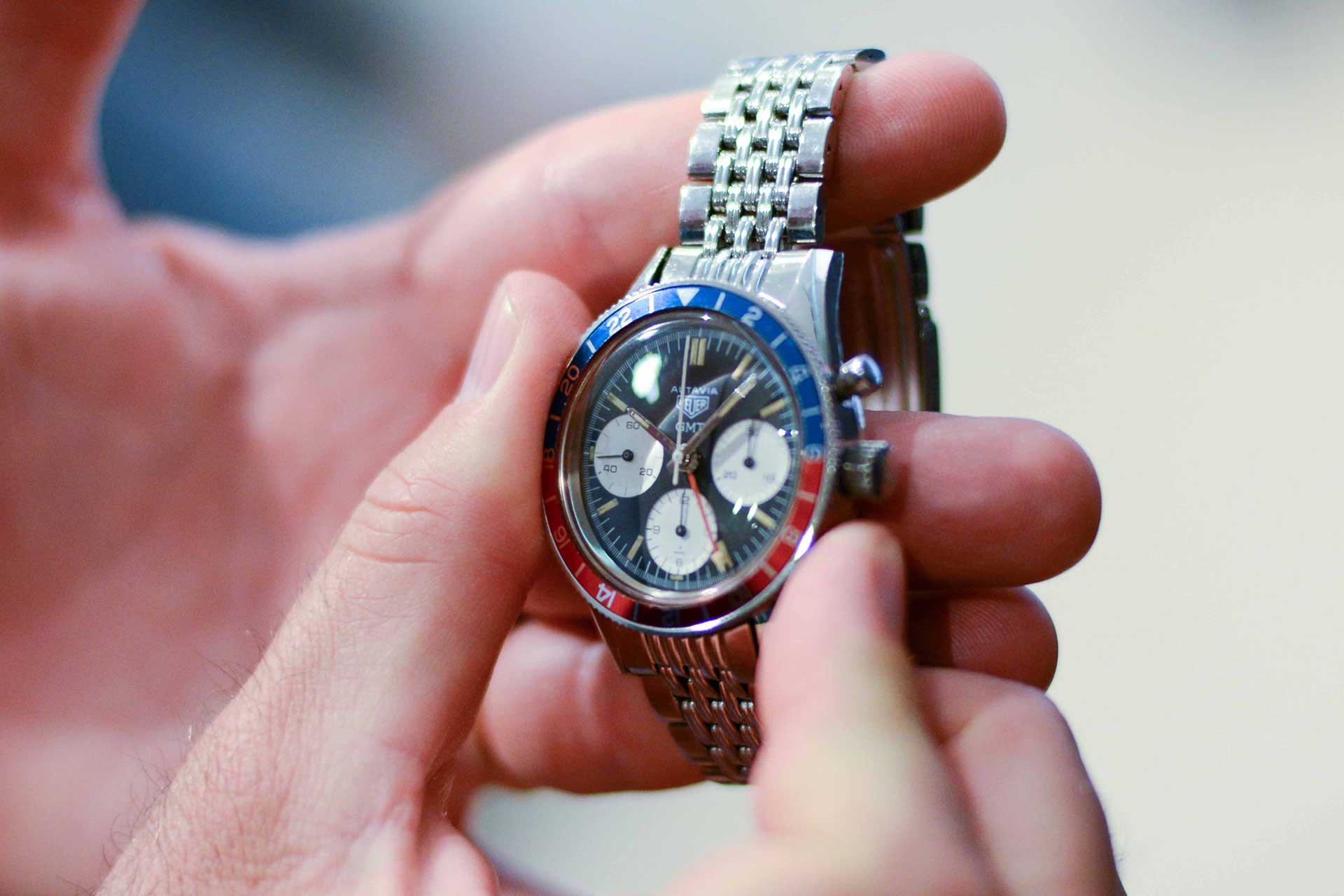 It wasn't long before Autavias were regularly seen on the wrists of other top Formula 1 drivers in the 1960's and 70's, including Mario Andretti, Jo Siffert and Clay Regazzoni. To this day the Autavia remains popular with watch aficionados and racing enthusiasts alike, which is why we partnered with TAG Heuer last year to create the limited Autavia "Watches Of Switzerland Anniversary" Edition. TAG Heuer continues its close association with the world of motorsport, most notably as the Official Timekeeper, Official Watch and Team Performance Partner of the Aston Martin Red Bull Racing Formula One team. It also serves as the official timekeeper of the FIA World Touring Car Championship and the Indy 500, and is a founding partner of the Formula-E Championship.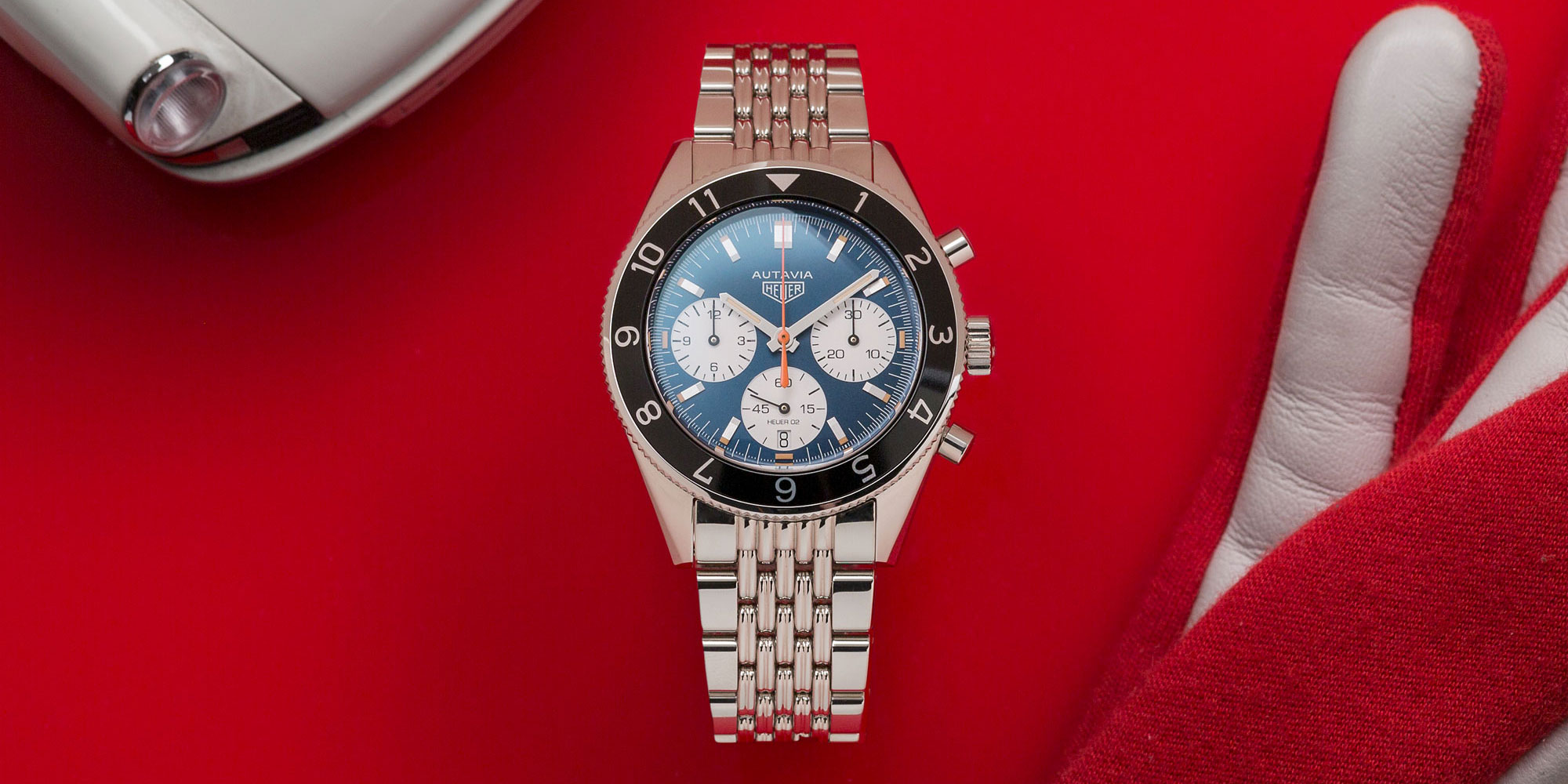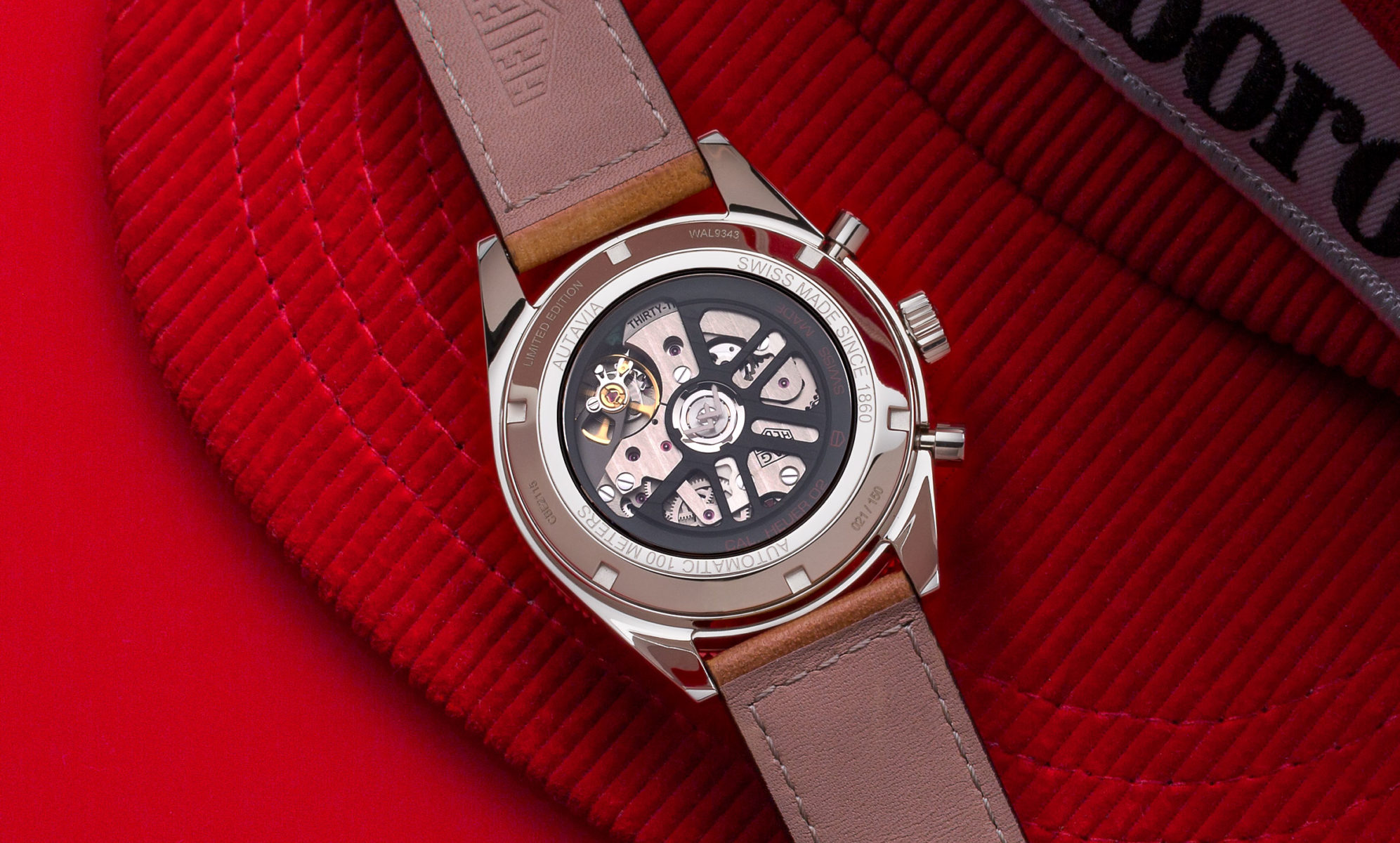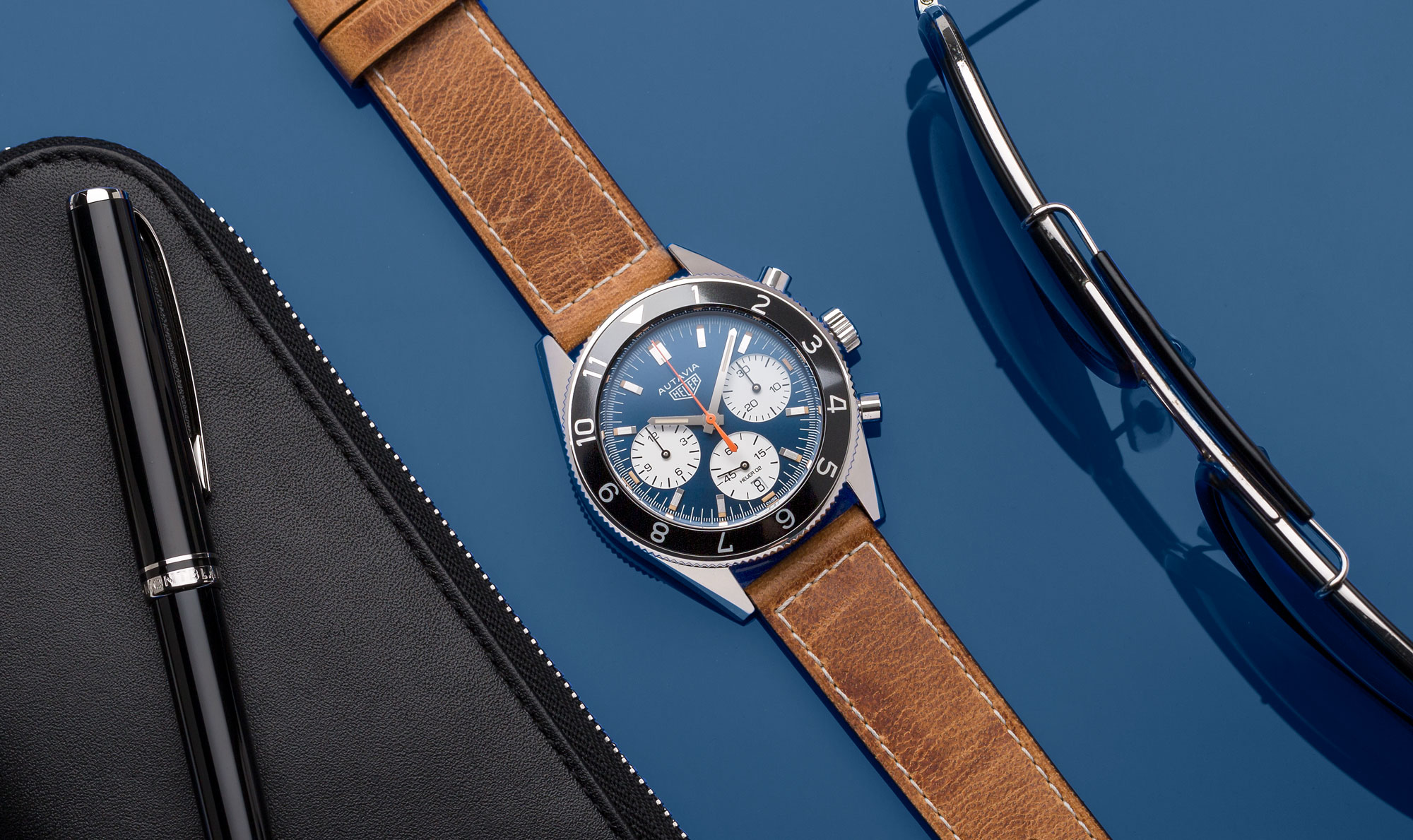 IWC Schaffhausen
The company may have celebrated its 150th anniversary last year, but IWC Schaffhausen maintains a forward-looking focus on technology and development. This has helped it earn a well-deserved international reputation based on a passion for innovative solutions and technical ingenuity. Since 2013, the Swiss watch manufacturer has served as the Official Engineering Partner of the Mercedes-AMG Petronas Motorsport team, pursuing the shared goal of high-level engineering and top performance. The brand has made meaningful contributions to the success of the F1 team, while at the same time benefitting from access to and knowledge of extremely durable materials from the world of motorsport, such as titanium and ceramic.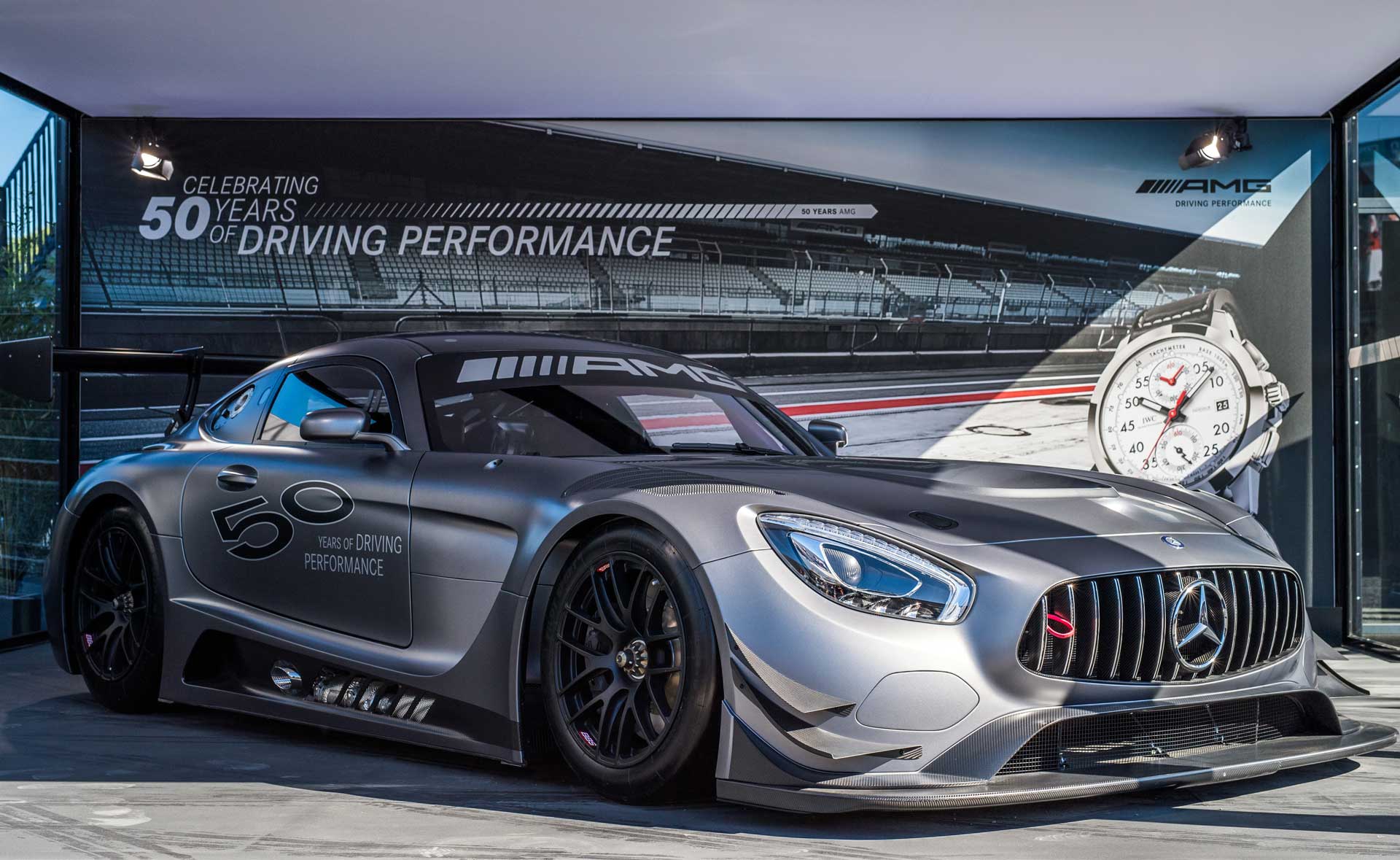 Taking these learnings, IWC has incorporated these materials into its mechanical timepieces. Doing so has allowed them to improve the service life of the components as well as enable the creation of eye-catching cases and designs. For example, the 44.3mm case of the limited edition Ingenieur Chronograph Sport is made entirely from lightweight (but super strong) titanium. On the other end of the spectrum, the brand has also served as the Timing Partner of the Goodwood Members' Meeting since 2015. This annual event marks the start of the motor racing season in March and is reserved exclusively for members of the Goodwood Road Racing Club.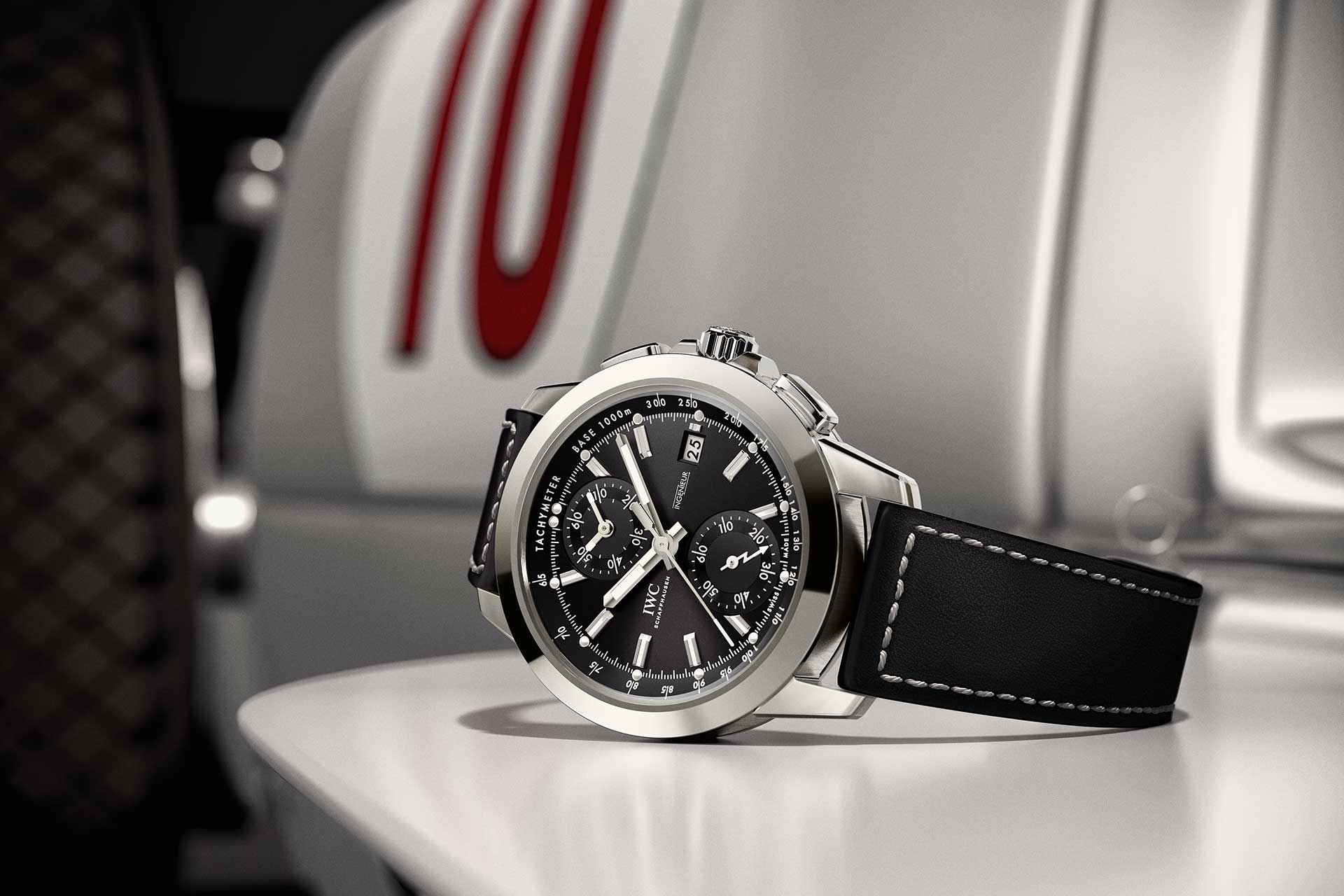 Hublot
Compared to other luxury watch brands, Hublot's forays into the world of motorsport follow a slightly more unconventional path. Instead of partnering with a single racing team or event, Hublot fused a relationship with an entire brand: Ferrari. This unique fusion began in 2011, with the first fruits of the partnership coming in 2012 in the form of the Big Bang Ferrari Magic Gold with its patented nearly scratch-proof 18-carat gold case. Since then, both brands have gone on to collaborate together on over 50 pieces. The most elaborate is without doubt the MP-05 "LaFerrari", an exquisite masterpiece made up of over 637 components, including an astonishing eleven, series-coupled mainspring barrels and a suspended vertical tourbillon.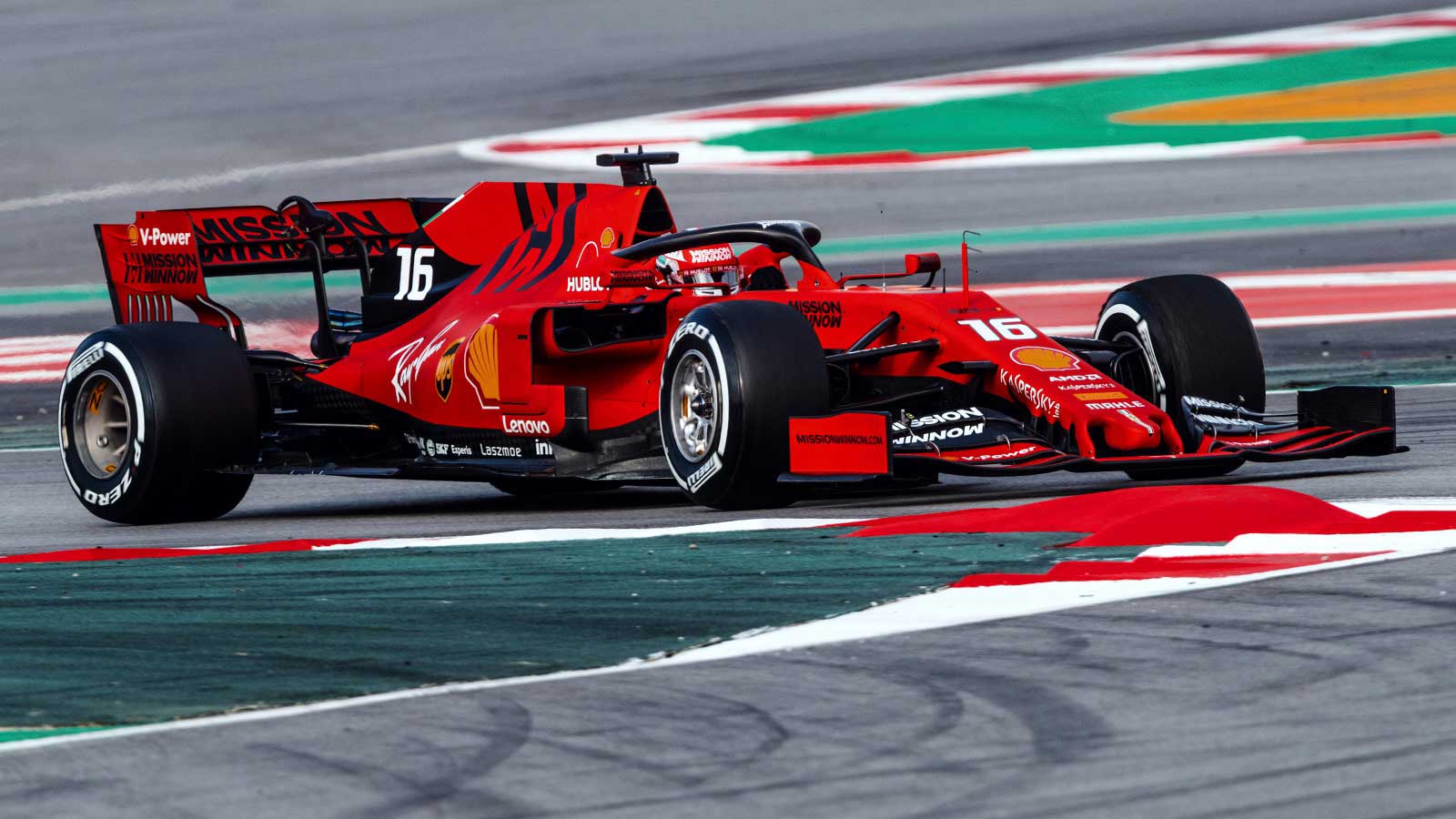 In 2017, Hublot launched the Techframe Ferrari Tourbillon Chronograph to celebrate the 70th Anniversary of the Prancing Horse. Demonstrating just how deep the partnership runs, the Techframe was created and designed by Ferrari, under the leadership of Head of Design Flavio Manzoni. Once the design of the high performance "chassis" was complete, it was turned over to the Hublot manufacture to be produced and perfected. A perfect fusion of the automotive and watchmaking worlds.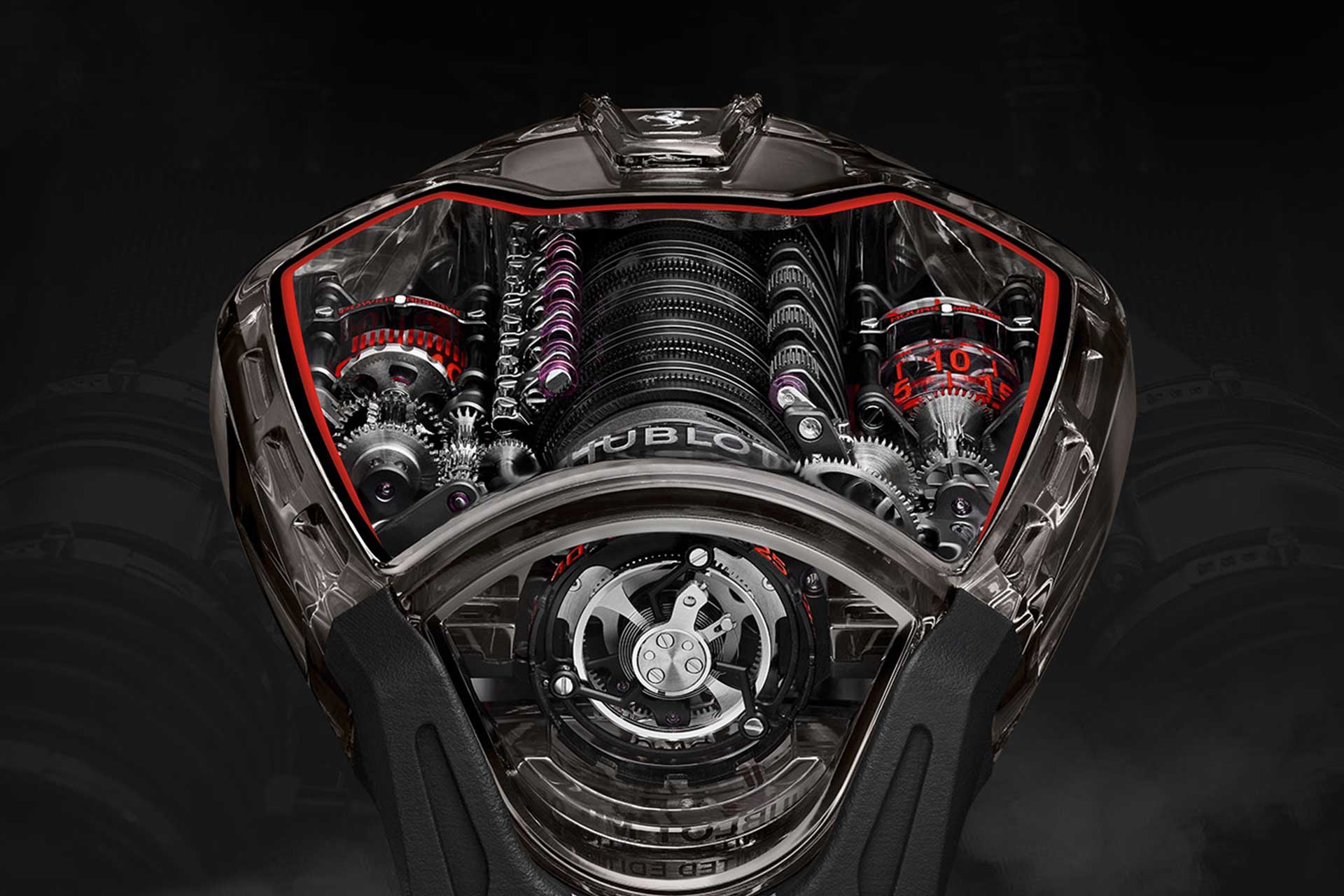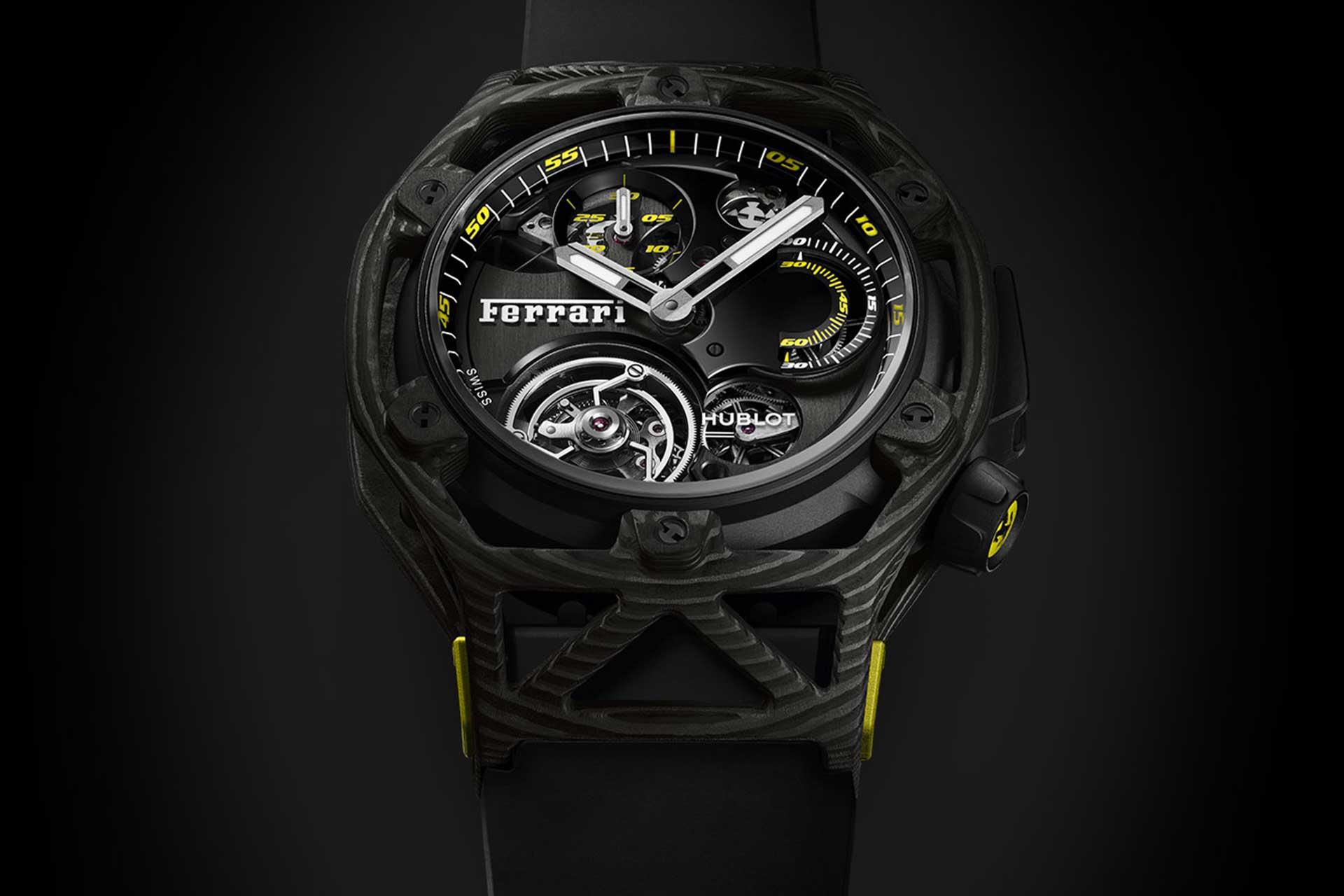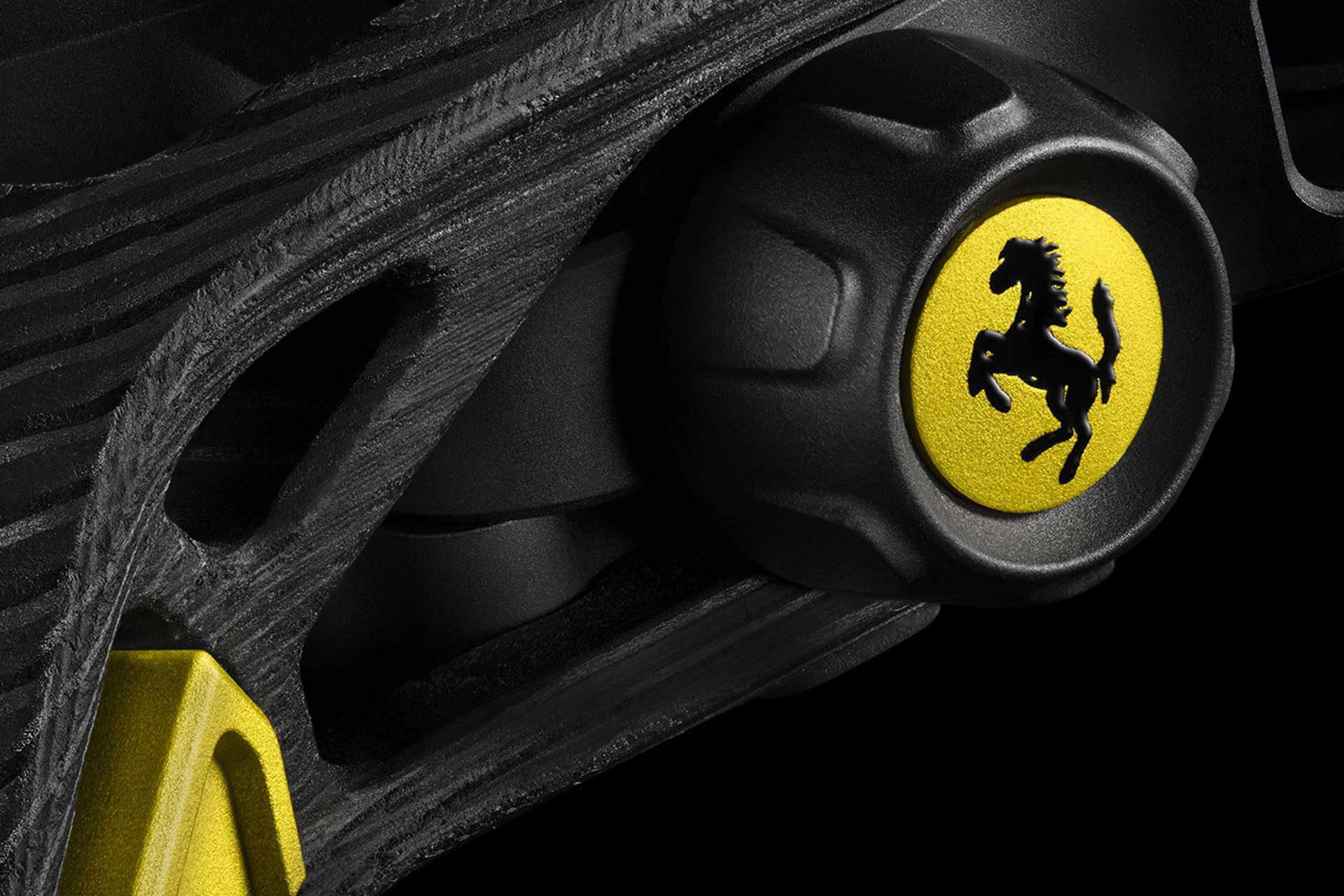 Vacheron Constantin
At first glance Vacheron Constantin might seem a little out of place on this list. After all, the prestigious Swiss watch manufacturer has no direct connection to motorsport. And yet, even this storied Maison found itself bewitched by the growing popularity of the automobile in the Roaring 1920's in North America. So much so that it made a handful of models, exclusively for the American market, that featured movements and dials that had been rotated 45 degrees. Housed within Art Deco-inspired cushion-shaped cases, the idea was to allow the wearer to easily read the time without having to take their hand off the steering wheel.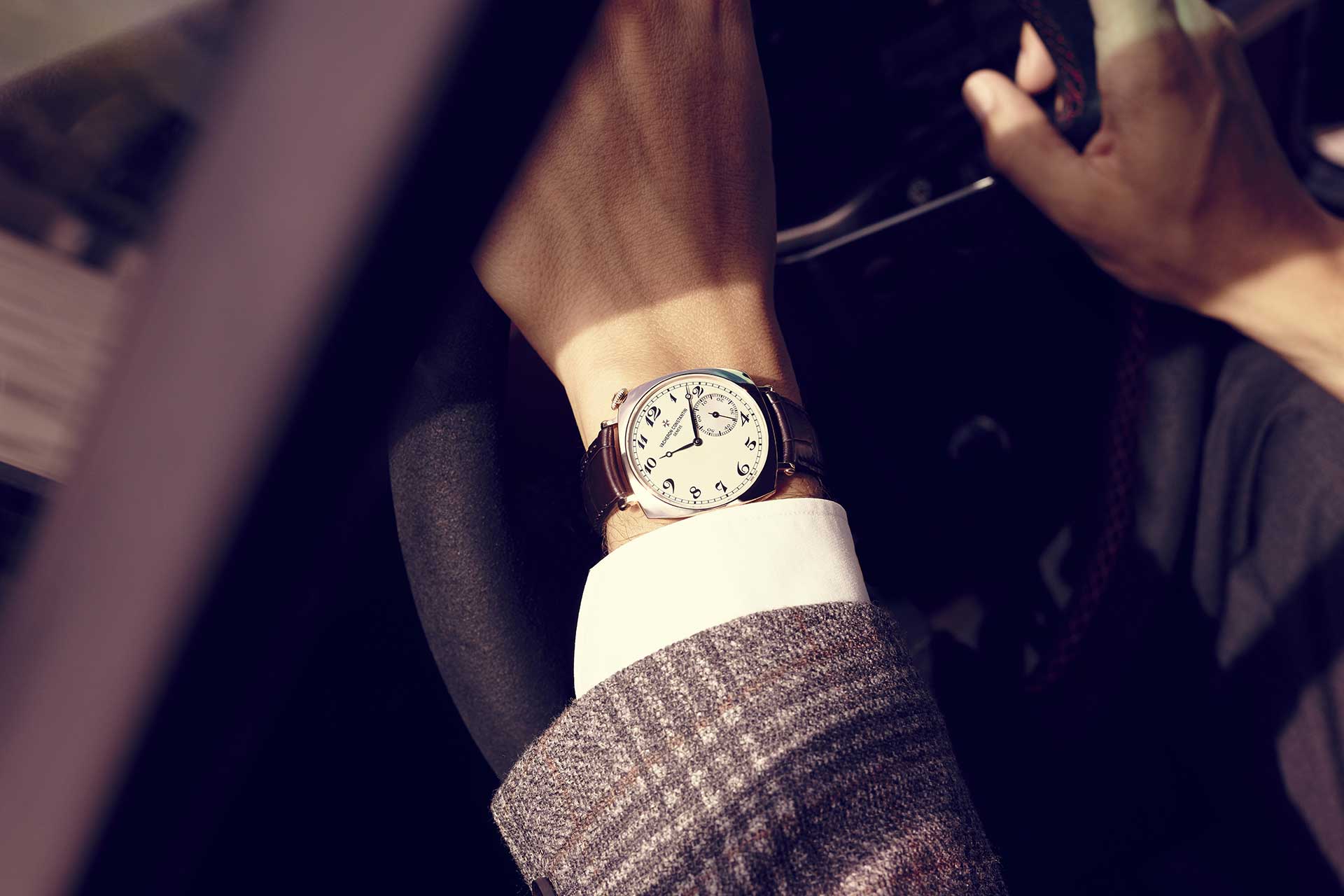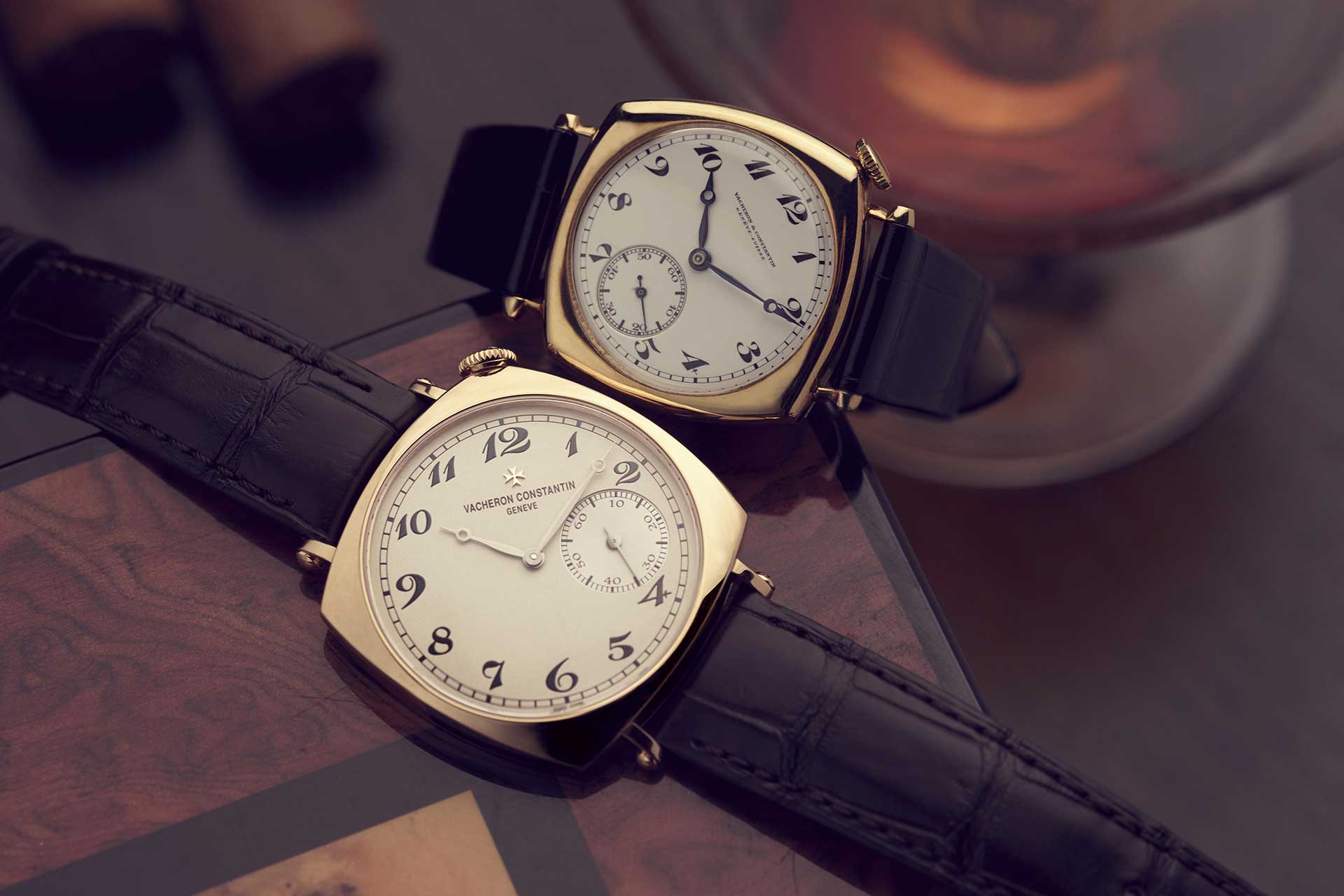 Striking in its simplicity, the Historiques American 1921 pays tribute to these early models. Available in platinum, rose or yellow gold, the 40mm cushion-shaped case and rotated dial is the perfect accompaniment for those Sunday drives along the coast.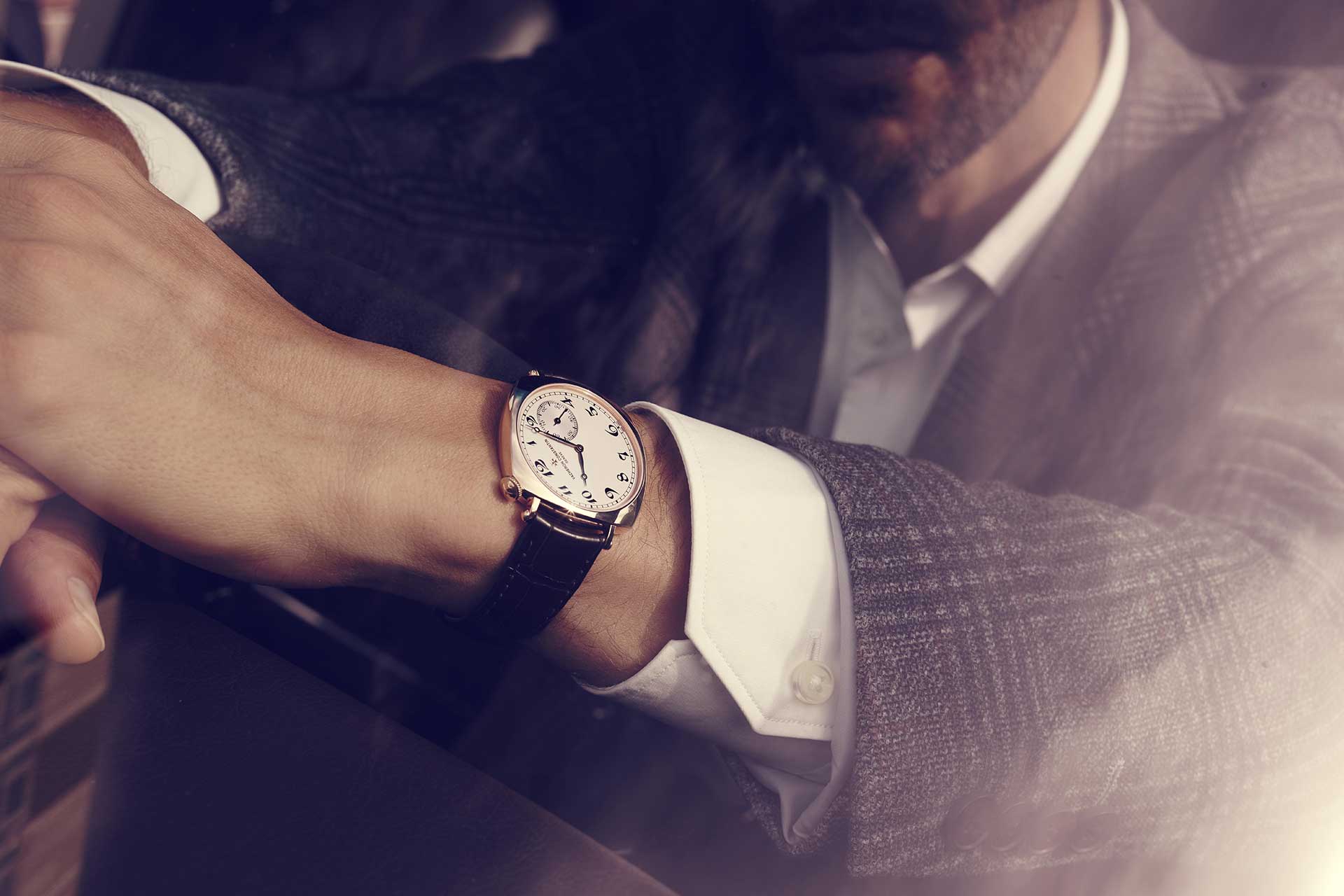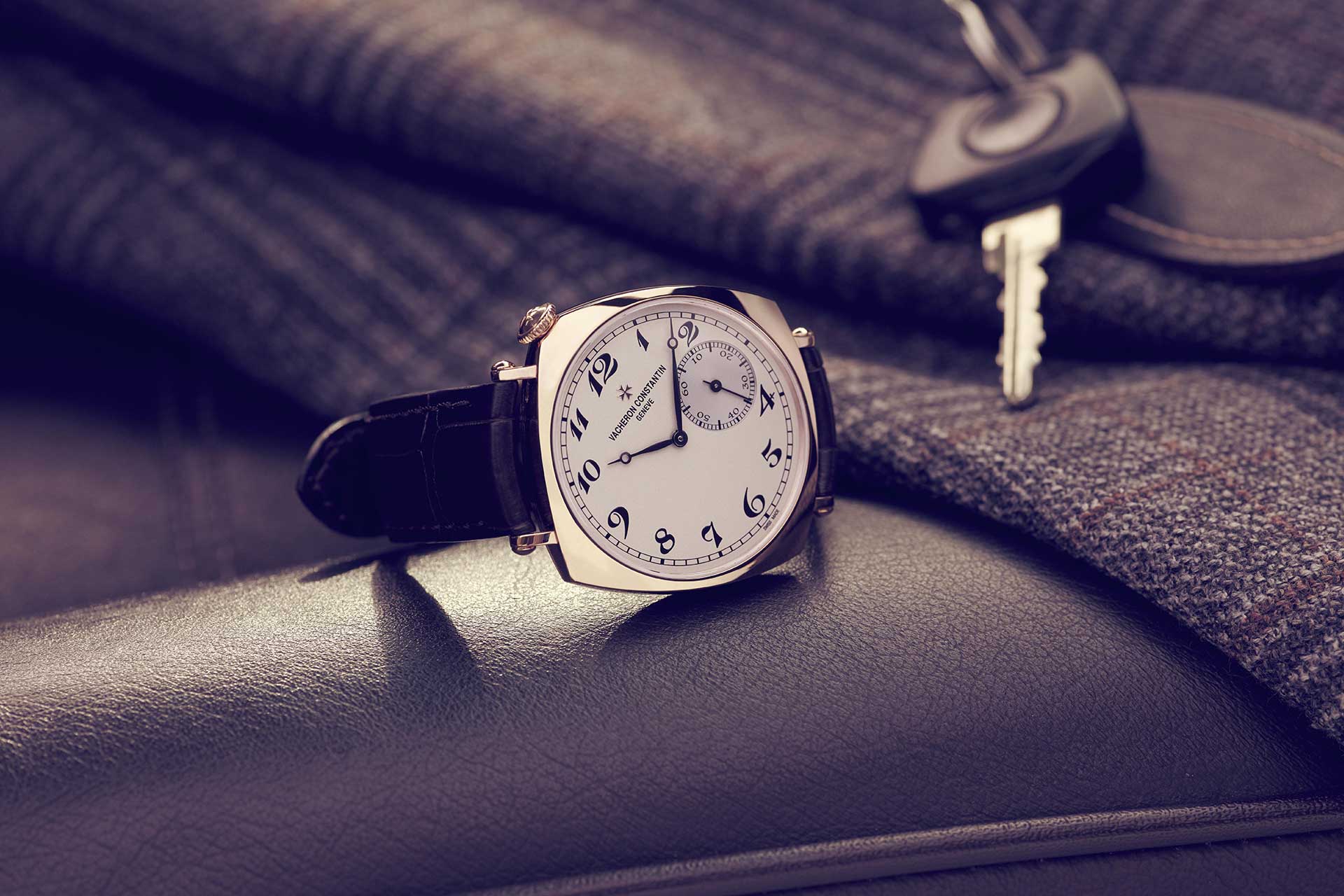 Tudor
These days Tudor is arguably better known for their dive watches, however, the company also has a rich history of creating chronograph-equipped racing watches. The most notable of these in the current collection is the Heritage Chrono, which is directly inspired by the popular Oysterdate 70XX and 71XX series from the 1970's. These models were extremely popular during that period and were highly praised by collectors thanks to their bold designs, distinct identity and superb quality. Although not directly linked to a specific team or event in motor racing, their functionality and designs were undoubtedly inspired by the sport.
These early watches also signified Tudor's enduring love affair with racing chronograph watches, which continues to this day. Models such as the Fastrider Black Shield and the Black Bay Chrono curry favour with well-informed enthusiasts, who appreciate the high-quality construction and practical functionality on offer for exceedingly reasonable prices. The Heritage Chrono, meanwhile, would look right at home on the wrist of any driver in a classic car race.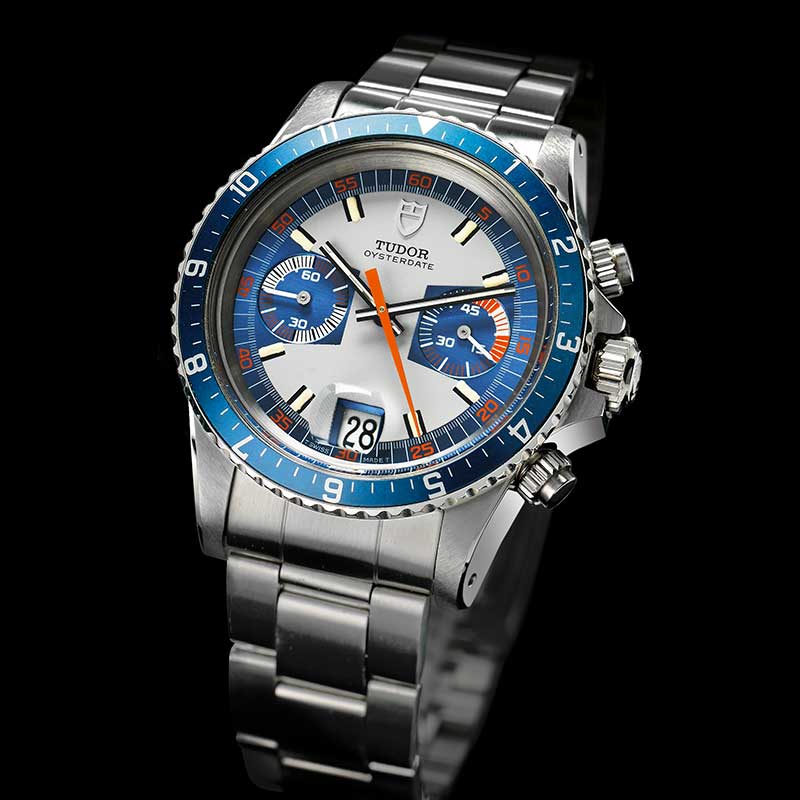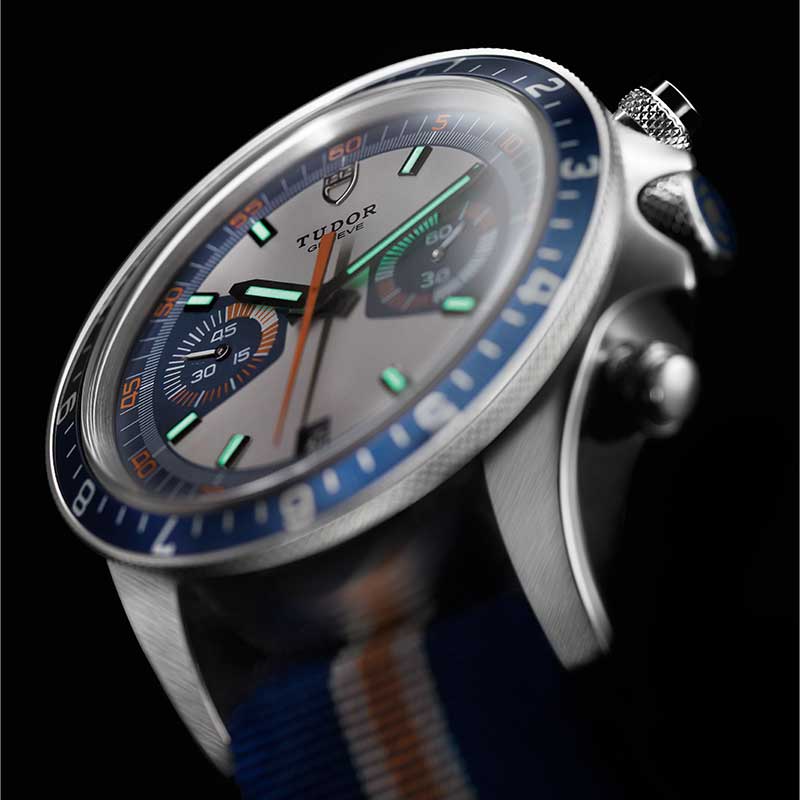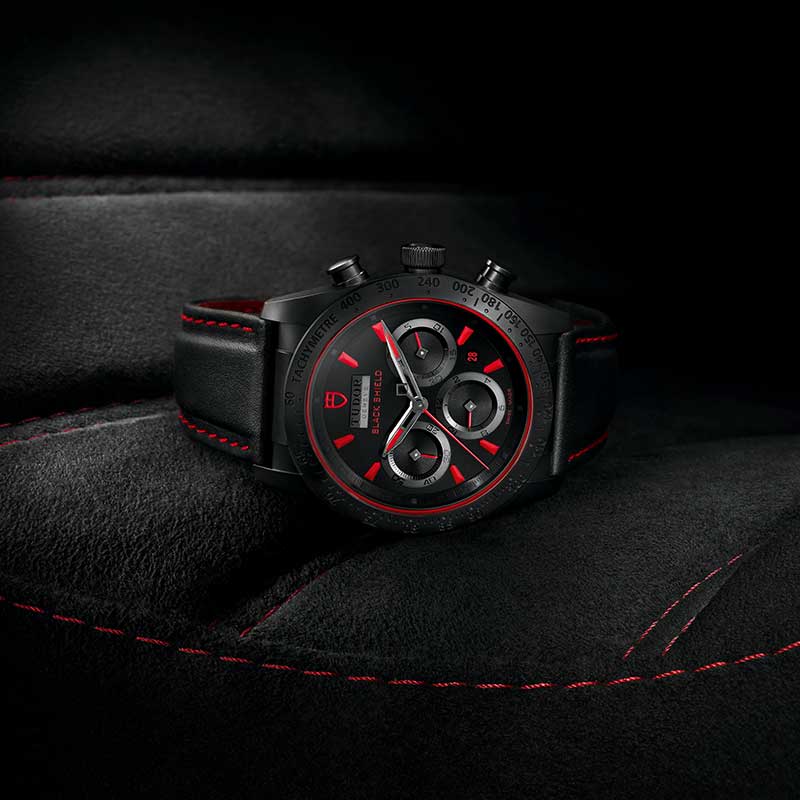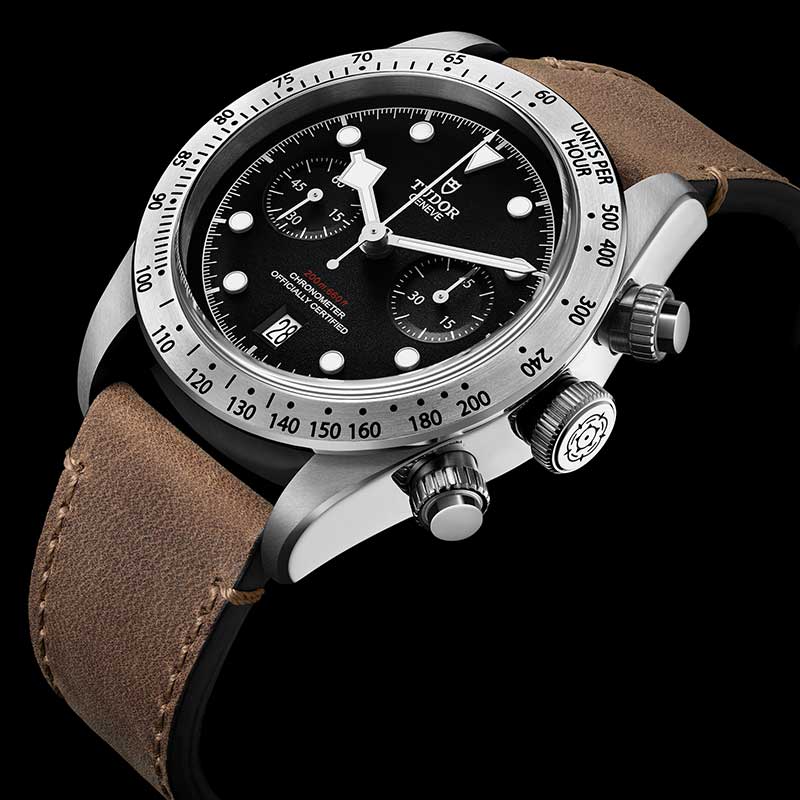 To learn more about any of the brands, and/or models discussed above, please visit one of our Watches of Switzerland Boutiques today or contact us via phone or email.