The Watches of Switzerland Boutiques – Expect The Extraordinary
Since establishing our first boutique in Perth back in 1997, Watches of Switzerland has remained committed to being Australia's leading luxury watch retailer, delivering nothing short of an extraordinary luxury watch buying experience to all clients. As part of this mission, we have spent the last 25 years opening additional boutiques around the country that deliver on our high standards of quality and service. We are incredibly proud of these boutiques and the hard-working teams that make them the special places they are, and we want our valued clients to know and love them as much as we do. Please read on to learn about each of our locations, including the selection of brands they carry, and discover what sets our Watches of Switzerland boutiques apart.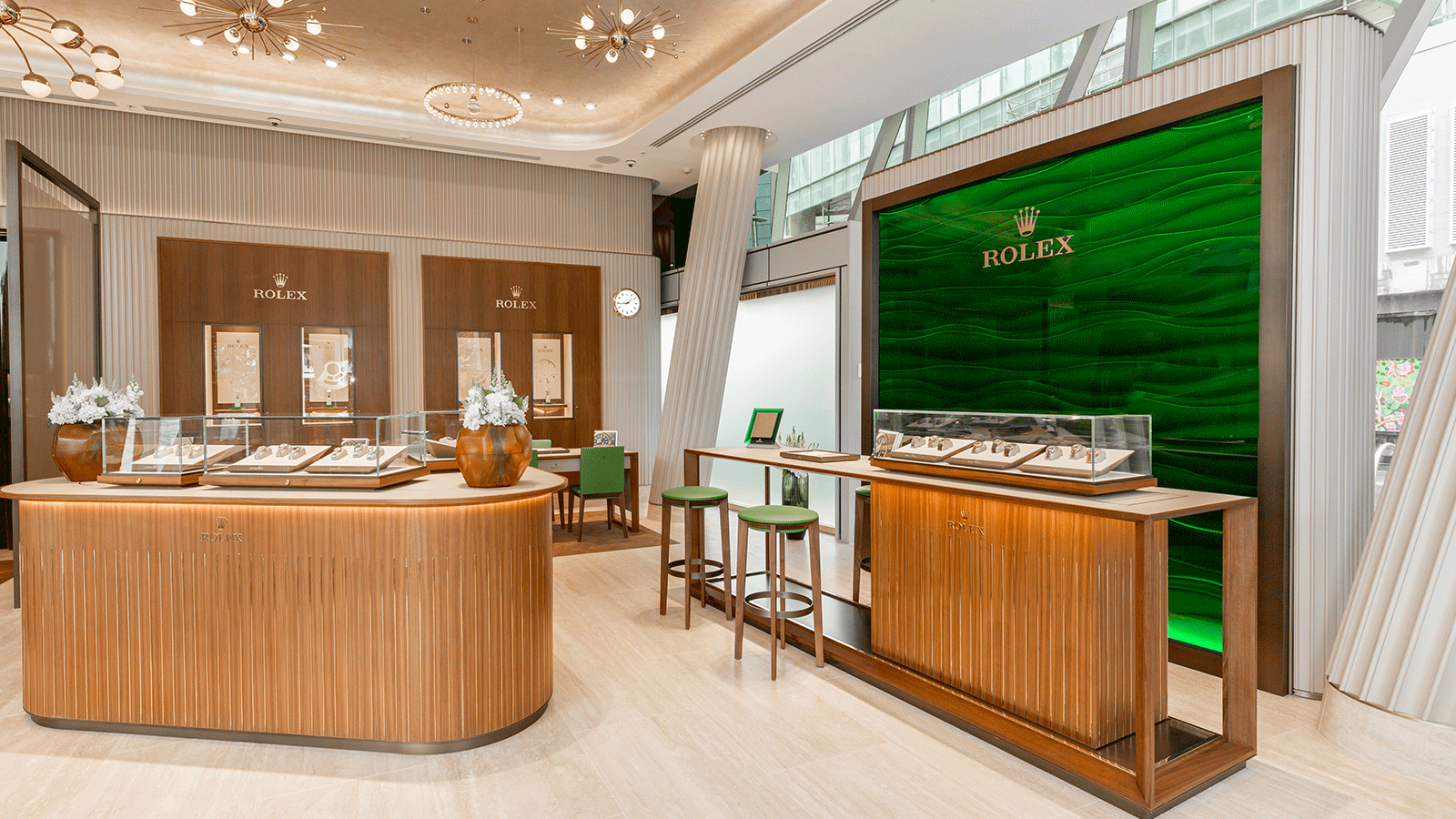 Watches of Switzerland Barangaroo
Welcome to Watches of Switzerland Barangaroo, situated within the landmark Crown Towers Hotel in Barangaroo, Sydney. Offering approximately 190sqm of luxuriously-appointed retail space, our expert team have created beautiful, world-class, open spaces that immerse our valued clients in tasteful opulence as they discover our carefully selected range of extraordinary timepieces from A. Lange and Söhne, Blancpain, Breguet, Breitling, Hublot, IWC, Jaeger-LeCoultre, Panerai, Piaget and Tudor. There is also a dedicated space for Rolex incorporating the Geneva based brand's latest design concept. As well as a dedicated Cartier room showcasing the latest design concepts from Paris.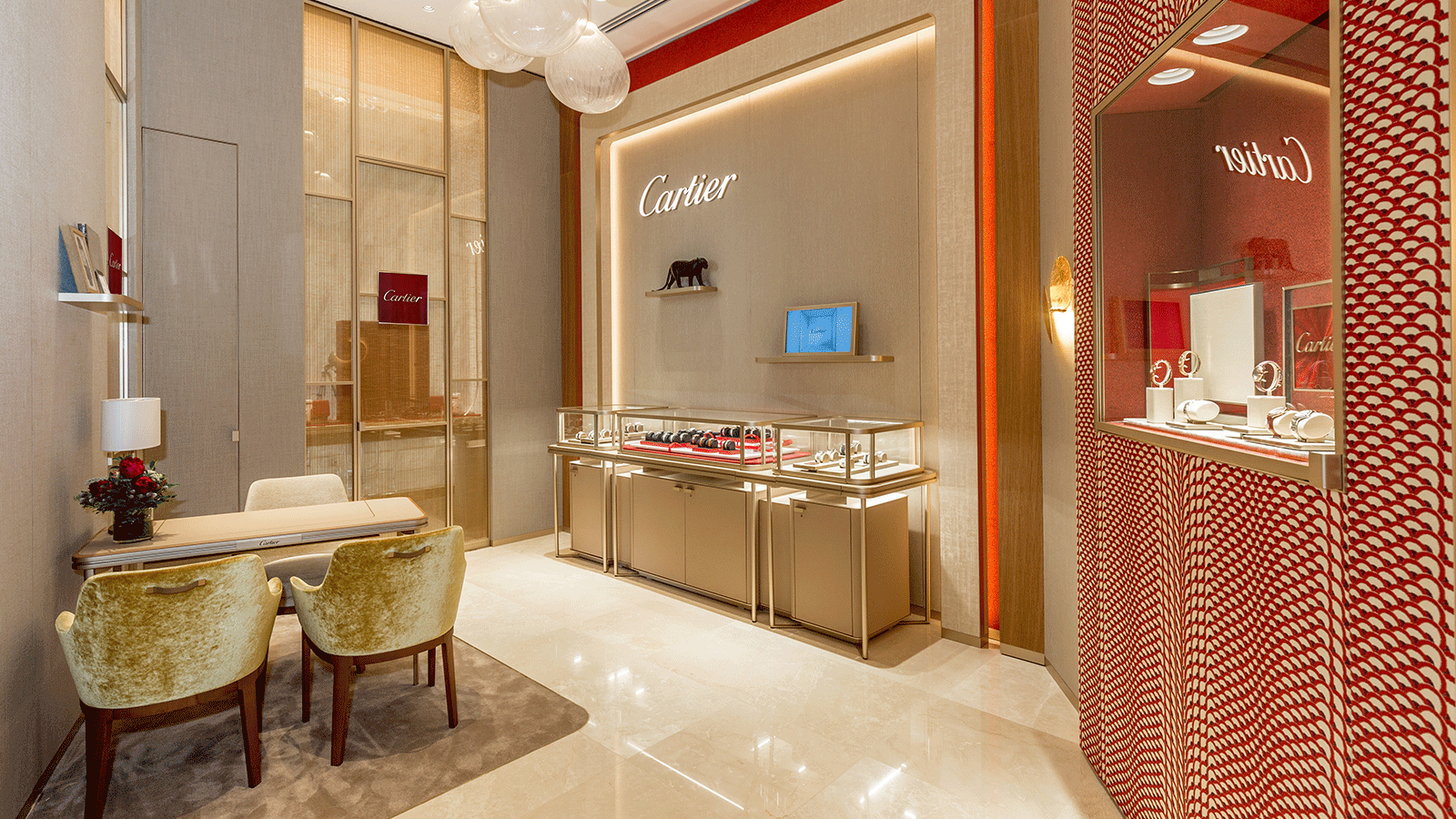 "It's impossible to overstate just how special the Barangaroo boutique's location is. Situated on the waterfront at the newly developed Crown Towers Hotel and entertainment complex, ours is the only watch boutique in the Barangaroo area. Surround by well-known restaurants and walking distance from Darling Harbour, we are privileged to welcome a diversified clientele on a daily basis, ranging from hotel guests and international travellers, local visitors, nearby office workers and more. Not to mention, the Barangaroo boutique is the first to offer Rolex in our Sydney network. If you haven't come to visit us already, add it to your 'must-do' list now, you won't regret it!"
Aiwen Zhang | Assistant Manager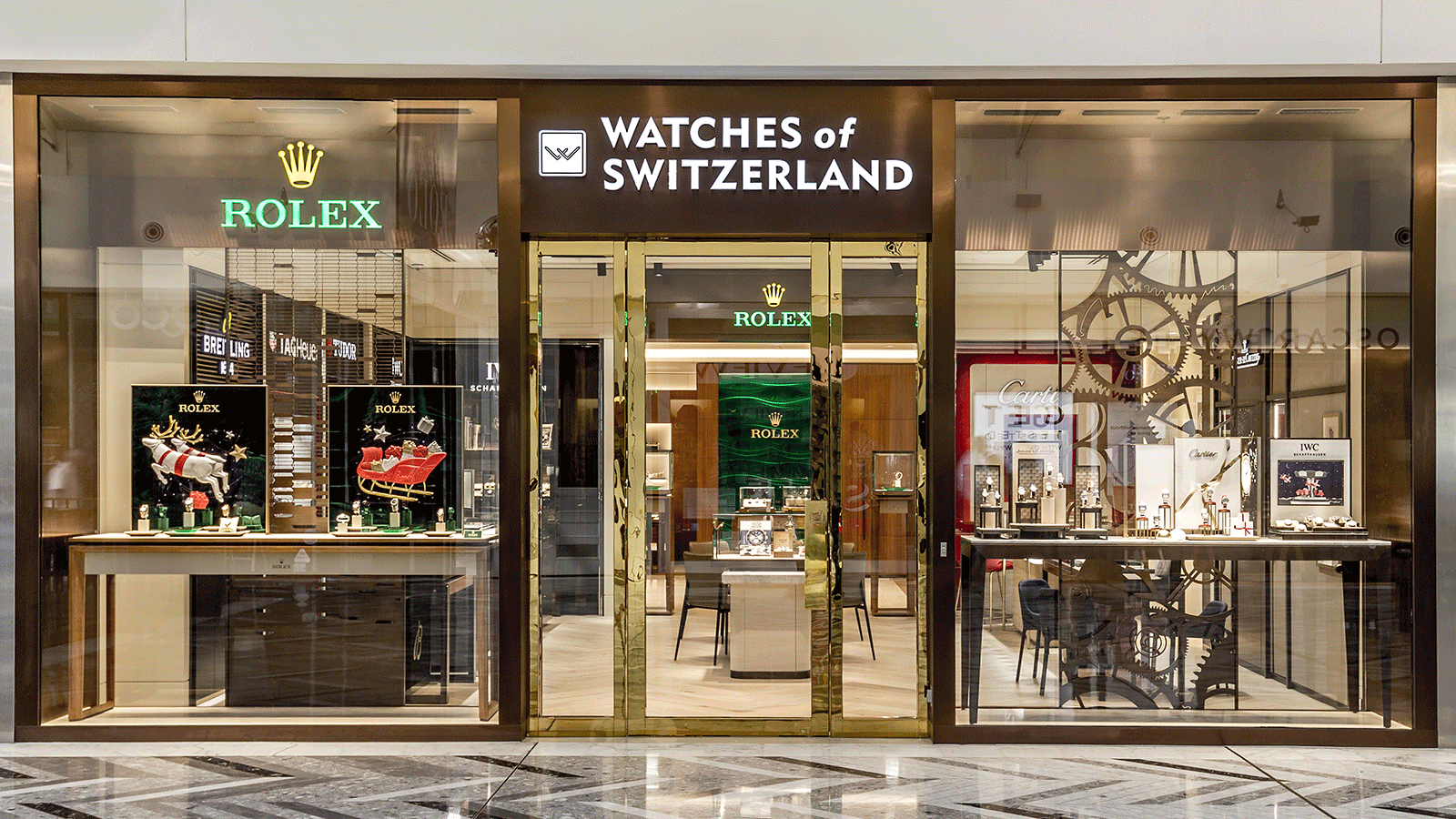 Watches of Switzerland Canberra
Ideally located in the historic Canberra Centre, the Capital's nexus for fashion, dining and experience, showcasing the world's finest brands alongside emerging local talent, Watches of Switzerland Canberra is the city's latest must visit destination. From its beginnings as Monaro Mall, a landmark development built in Australia's capital city in 1963, Canberra Centre has set the benchmark for innovation in architecture and style. Spanning 135 square-metres, our boutique is home to an exceptional range of fine watches, including the likes of Rolex, Breitling, Cartier, IWC, Jaeger-LeCoultre, TAG Heuer and Tudor. You can also expect unparalleled service and expertise, and a dedication to customer satisfaction that only a family-owned business can offer.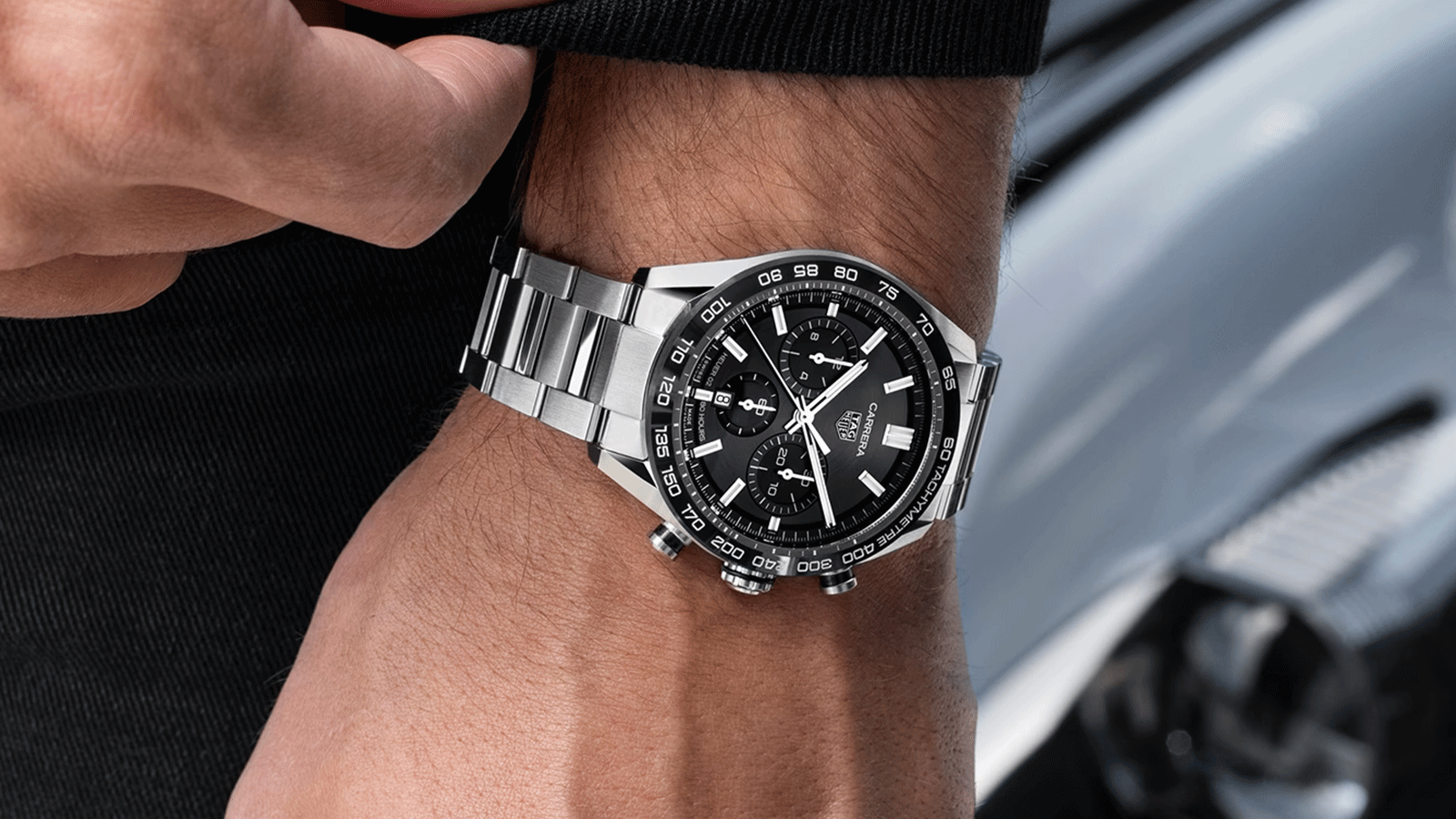 "The Watches of Switzerland Boutique in the historic Canberra Centre brings, for the first time, a dedicated luxury watch retailer to the Canberra marketplace. We are proud to offer a carefully curated selection of the world's best and most sought after watch brands, together with expert advice and professional client service and support that is second to none. This means that Canberrans no longer have to travel to Sydney or Melbourne for the opportunity to learn about, experience and ultimately acquire their desired watch from our incredible range of fine timepieces. Our Canberra clients can be assured of the highest standards of professional service and support as they decide on their purchase of a special watch for themselves, their family and their friends."
Maya Xu | Boutique Manager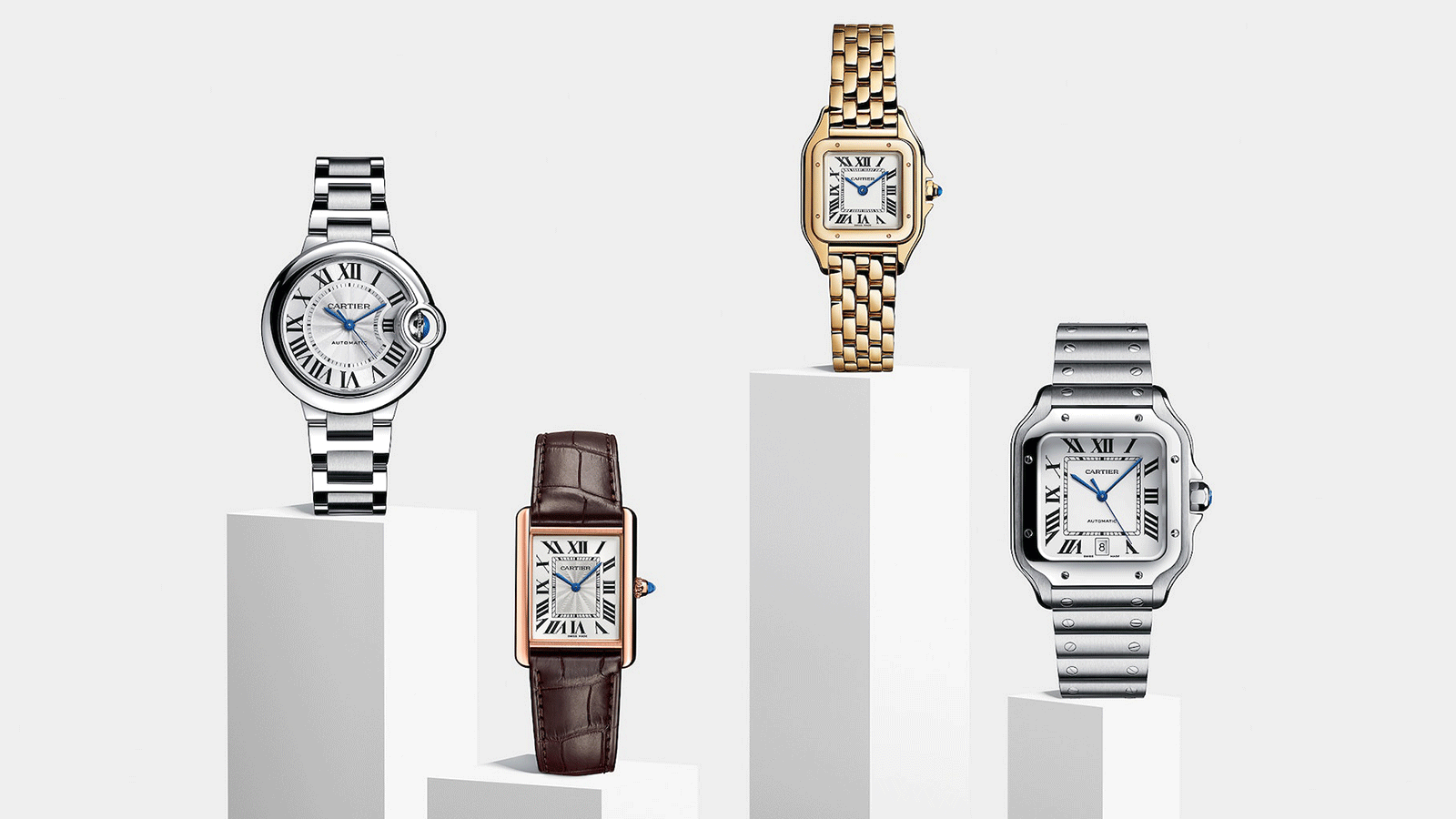 Watches of Switzerland Melbourne
A bona fide Collins Street institution, our expansive and opulent Watches of Switzerland Melbourne boutique is a watch lover's paradise in the heart of the CBD. Decorated and furnished to our exacting standards and staffed by our highly trained team of experts, we ensure every visit is a decadent and memorable experience for all of our valued clients. We offer an exclusive shop-in-shop experience for a wide selection of luxury watches from some of the world's most prestigious brands, including Rolex, A. Lange and Söhne, Breitling, Cartier, IWC, Jaeger-LeCoultre and Tudor. Also located within the boutique is our state-of-the-art After Sales Service Centre, providing full servicing of Swiss watches including on-site battery changes and water pressure testing. As an approved watch service centre, we provide an after sales service for the lifetime of all the timepieces we sell.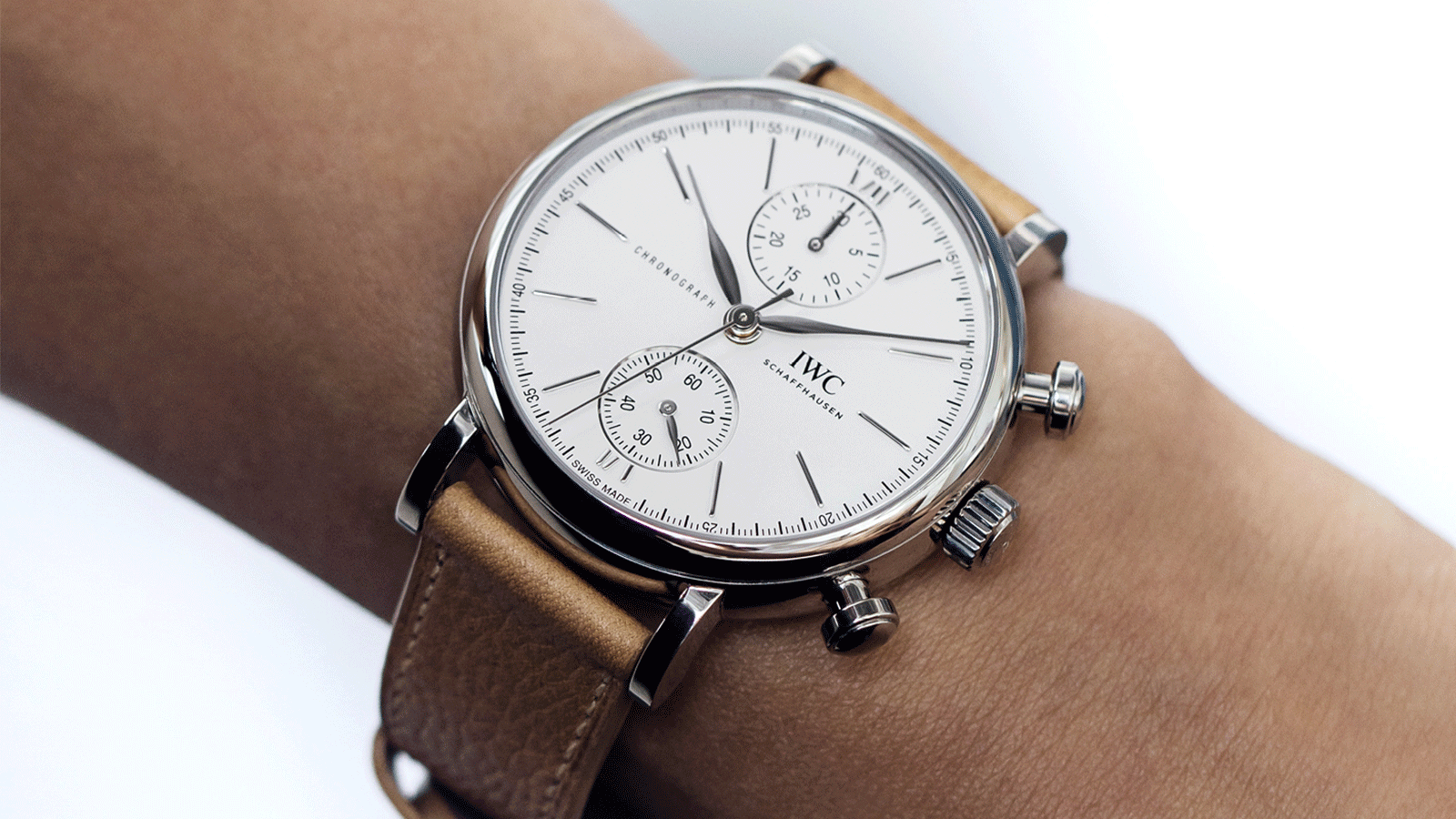 "Great customer service is one of those things where you just know it when you see it (or get it, rather). For me, great customer service is when I am warmly welcomed into an environment, and I feel special in my interaction with the staff. Questions are answered promptly and to the best of the salesperson's ability, nothing is too much trouble and I never feel like I'm taking up too much of someone's time. Great customer service means that I feel appreciated, walk out the door with a smile on my face and will recommend the place to everyone I know (whether they ask me or not!). That's how we want every person that walks through the doors of the Melbourne Watches of Switzerland Boutique to feel when it comes time for them to walk back out again."
Adam Loblaw | Boutique Manager – Melbourne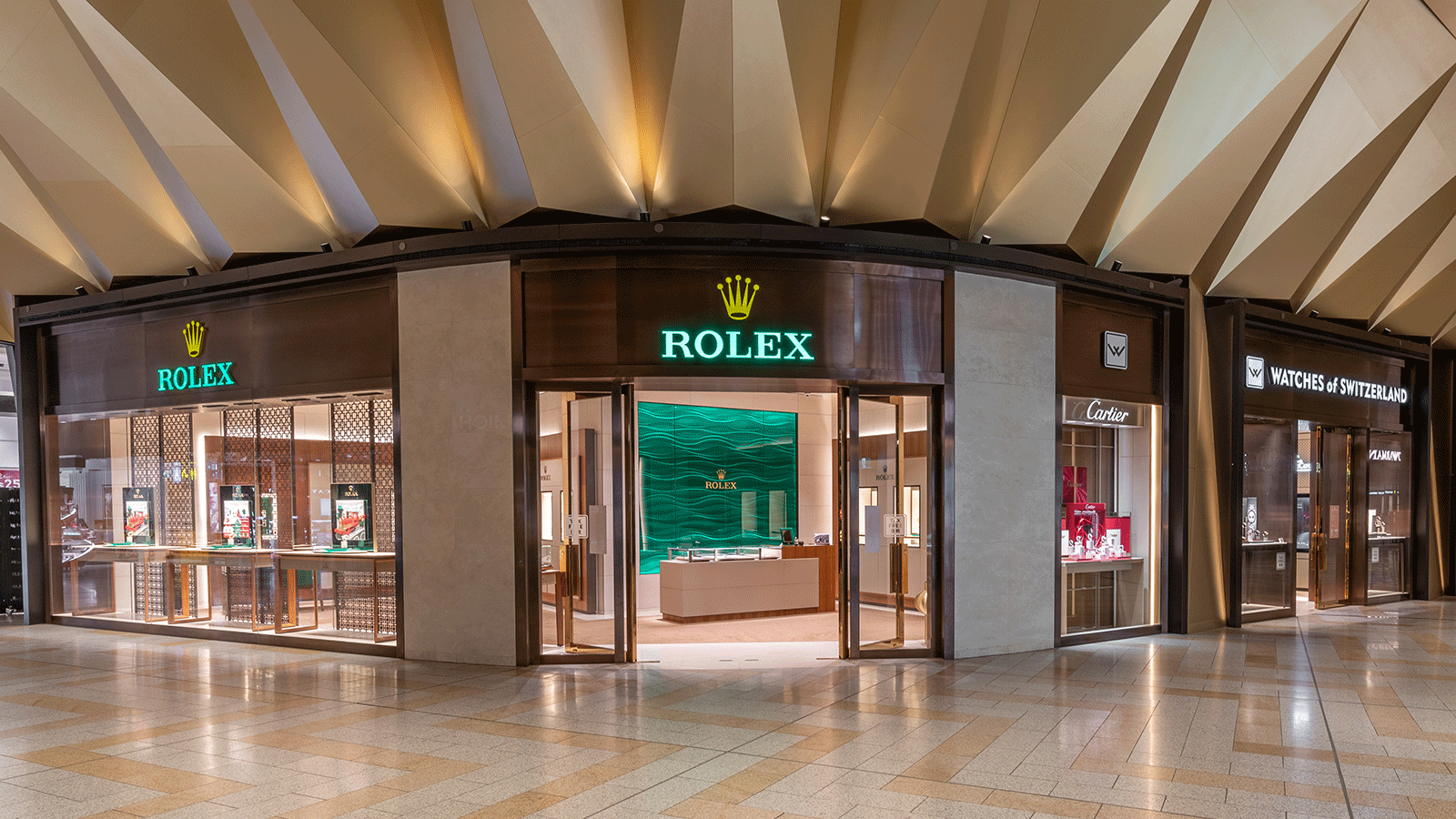 Watches of Switzerland Melbourne Airport
Spread across a luxurious 200m2, our Watches of Switzerland Melbourne Airport Boutique is divided into two distinct halves. One half is dedicated entirely to our opulent, shop-in-shop, Rolex boutique, offering all the latest models from the world's premiere high-end mechanical watch manufacturer, including timeless classics such as the Rolex Cosmograph Daytona, the Rolex Sky-Dweller and the Rolex Datejust. The other half of the boutique plays host to the latest timepieces from the carefully curated selection of luxury watch brands we offer, including Blancpain, Breitling, Cartier, Hublot, IWC, Jaeger-LeCoultre, TAG Heuer and Tudor. All of which are available tax-free.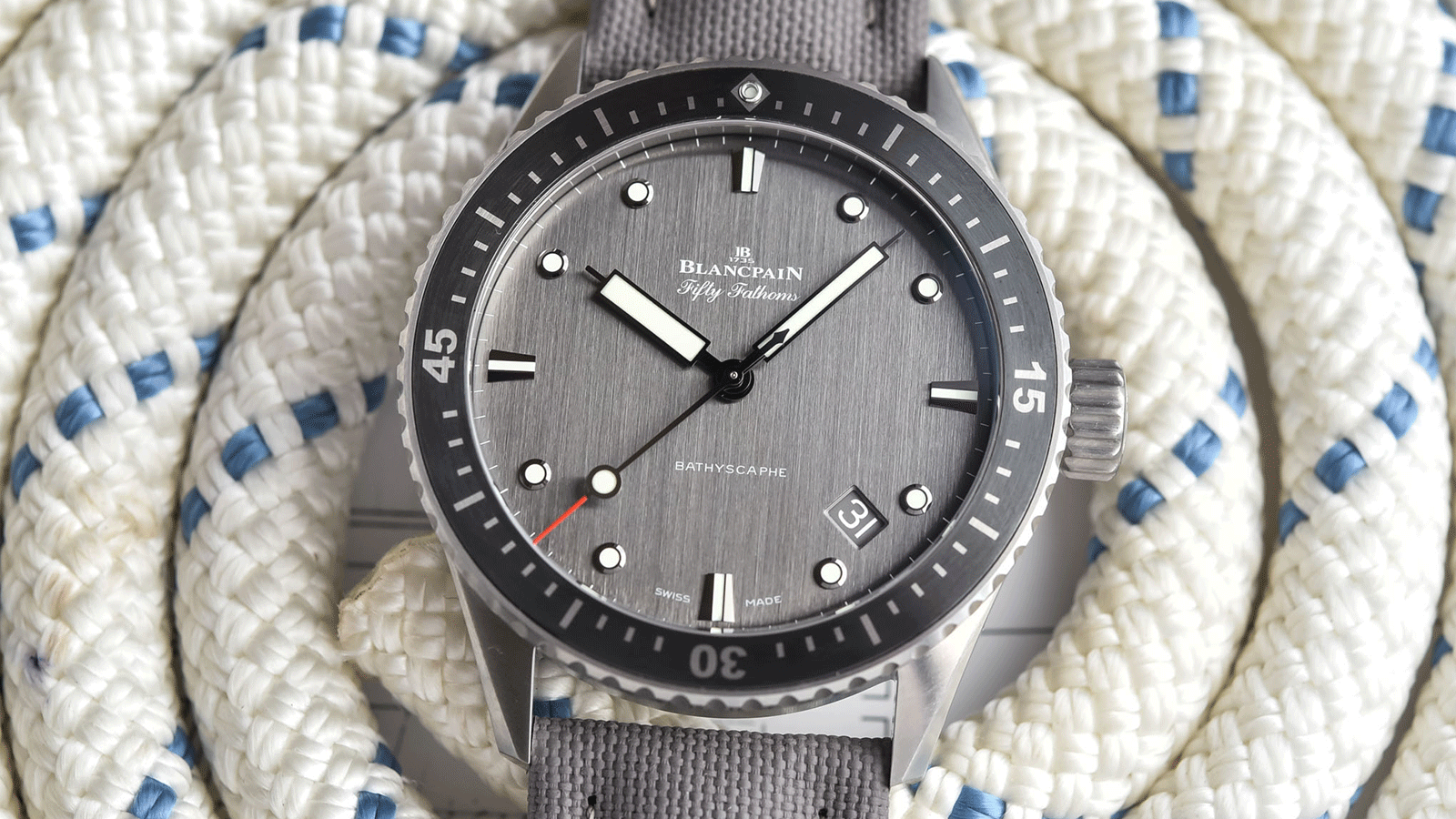 We asked boutique manager Thuy Nguyen for her advice on how to have to best Airport shopping experience:
"Make sure you have enough time as we offer a great selection of luxury timepieces! The Watches of Switzerland Melbourne Airport boutique is situated after security and immigration, which means the only thing our customers have to worry about is getting to their flights on time. Of course, once they start browsing our luxury boutique and talking with our knowledgeable and friendly staff members, they always want to stay longer than they can. So, the best advice I can give is to try and make sure they have enough time to see all the pieces they would like to see. Our expert team are always ready to answer any questions pertaining to product or duty-free requirements and we look forward to welcoming you to the Melbourne Airport boutique soon."
Thuy Nguyen | Boutique Manager – Melbourne Airport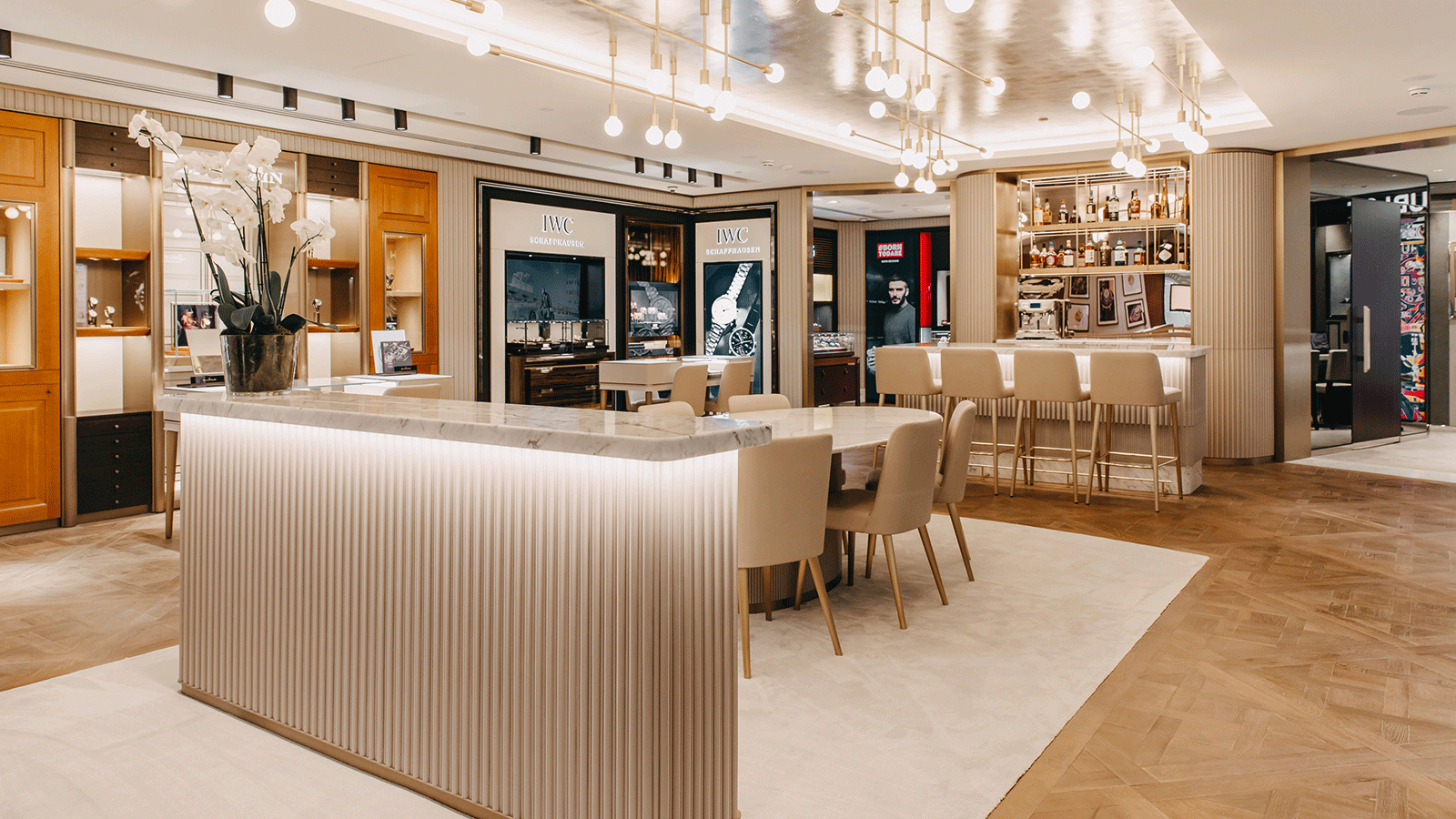 Watches of Switzerland Perth
Located in upmarket Raine Square, the Perth's premier retail, dining and entertainment precinct, we have spared no expense in creating the ultimate fine timepiece experience for you. Decadent and sophisticated, the boutique spans an expansive 280sqm and plays host to an extensive product range of the finest luxury watch brands in the world, including A. Lange & Söhne, Blancpain, Breitling, Cartier, Hublot, IWC, Jaeger-LeCoultre, Montres Breguet, Officine Panerai, Tudor and Vacheron Constantin. We are also proud to be the only authorized retailer for Rolex in Perth's CBD, and so you will find that we have dedicated a sizable area of our boutique to the brand.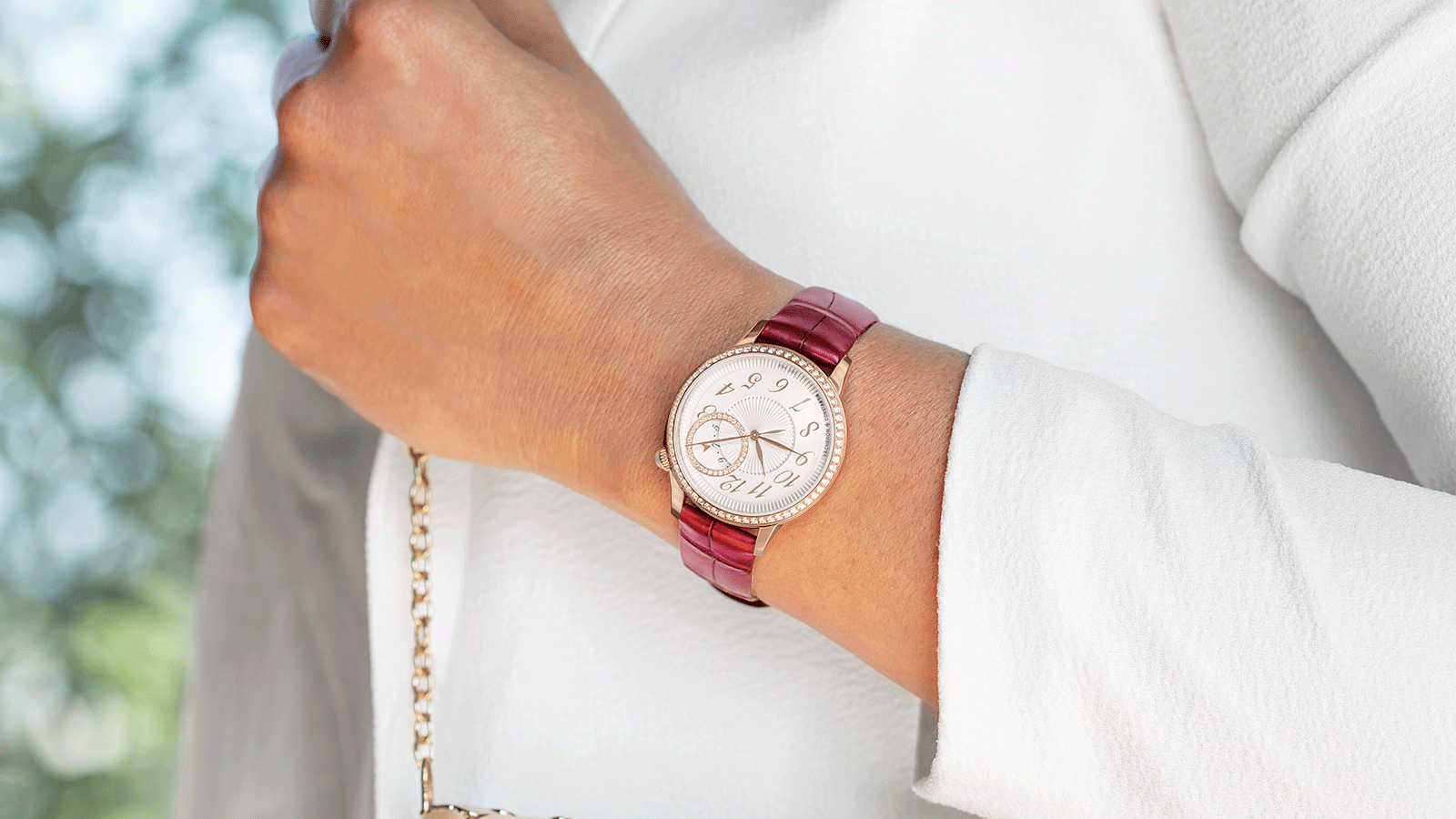 "Over the last 25 years, Watches of Switzerland has proven itself as the destination for Swiss time pieces in Western Australia. Not only is our selection of luxury watch brands and models unparalleled in the state, our entire team is also committed to delivering a personalised service that truly sets the Boutique apart. Our clients will be quick to tell you that whilst it may be a timepiece they visit for, they come away with a memorable positive experience and newfound relationship that leaves a lasting impression."
Mark de Souza | Boutique Manager – Perth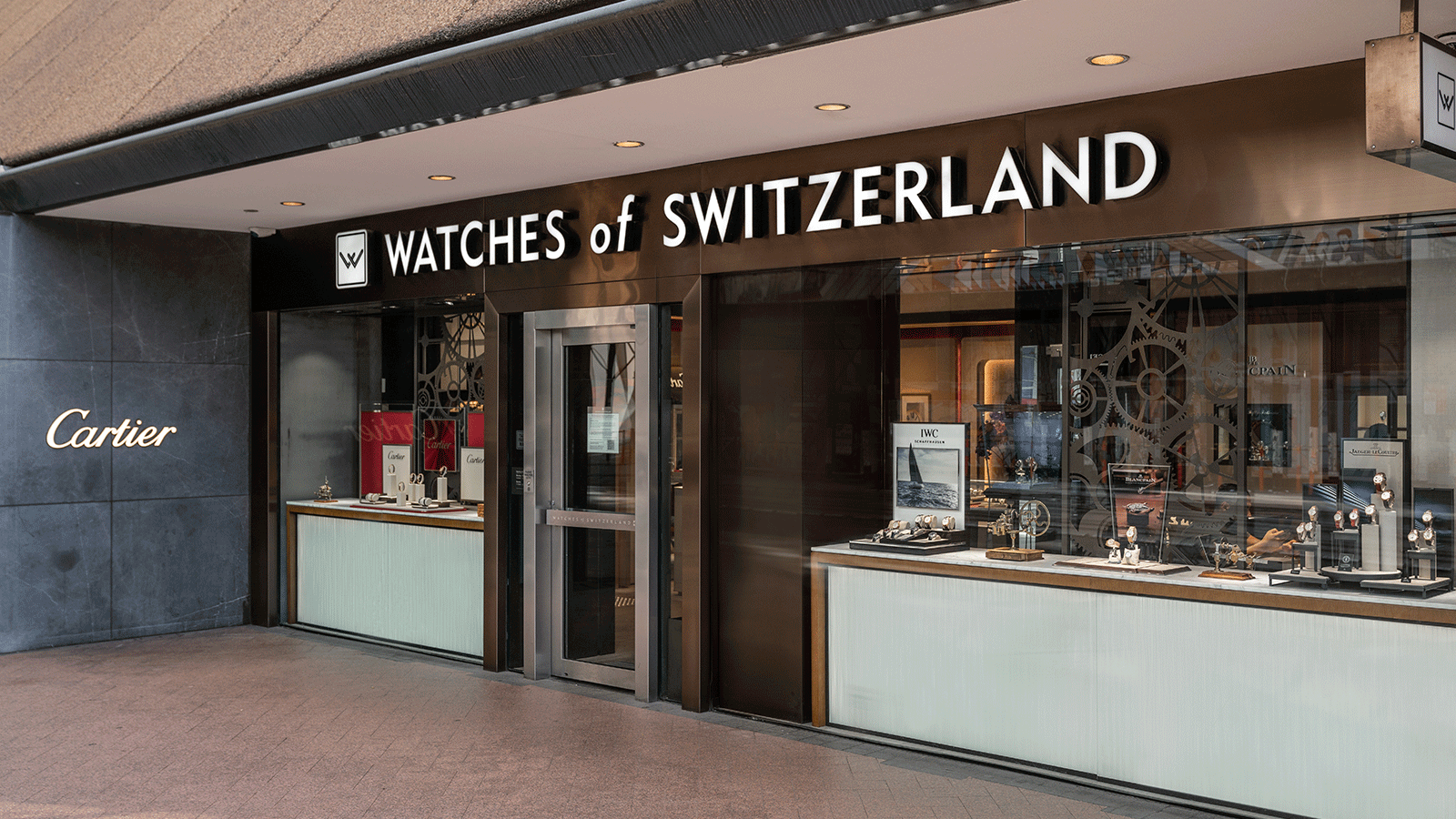 Watches of Switzerland Sydney
Taking up residency in the iconic Four Seasons hotel on George Street since 1999 and a stone's throw from The Rocks and Circular Quay, our luxurious Watches of Switzerland Sydney boutique reflects the prestige of its stunning surroundings. For more than two decades, we have been proudly offering our loyal clients a broad selection of the world's most desirable fine watches. We are pleased to welcome overseas visitors and local residents alike to experience our lavishly designed and expertly curated shop-in-shops from A. Lange and Söhne, Cartier, Breitling, Breguet, Hublot, IWC, Jaeger-LeCoultre, Tudor and Panerai. We are also proud to be the exclusive retail partners of Swiss luxury watch brand Piaget in New South Wales.
"First and foremost, it is our mindset that sets us apart in the Sydney luxury retail market. It may sound cliché, but we honestly think of our boutique not as a shop, but as a home, where people can enjoy themselves, relax and let us be a part of their special moment. Our team focuses on making sure that our visitors are not seen as customers but rather as friends who are welcome to visit us any time. We build relationships that are long-term and based on a genuine shared passion, and this extends not just to our customers but also with our colleagues and our brand partners. The best way to find out what I'm talking about though is to simply come and experience it for yourself."
Delwyn Dass | Boutique Manager – Sydney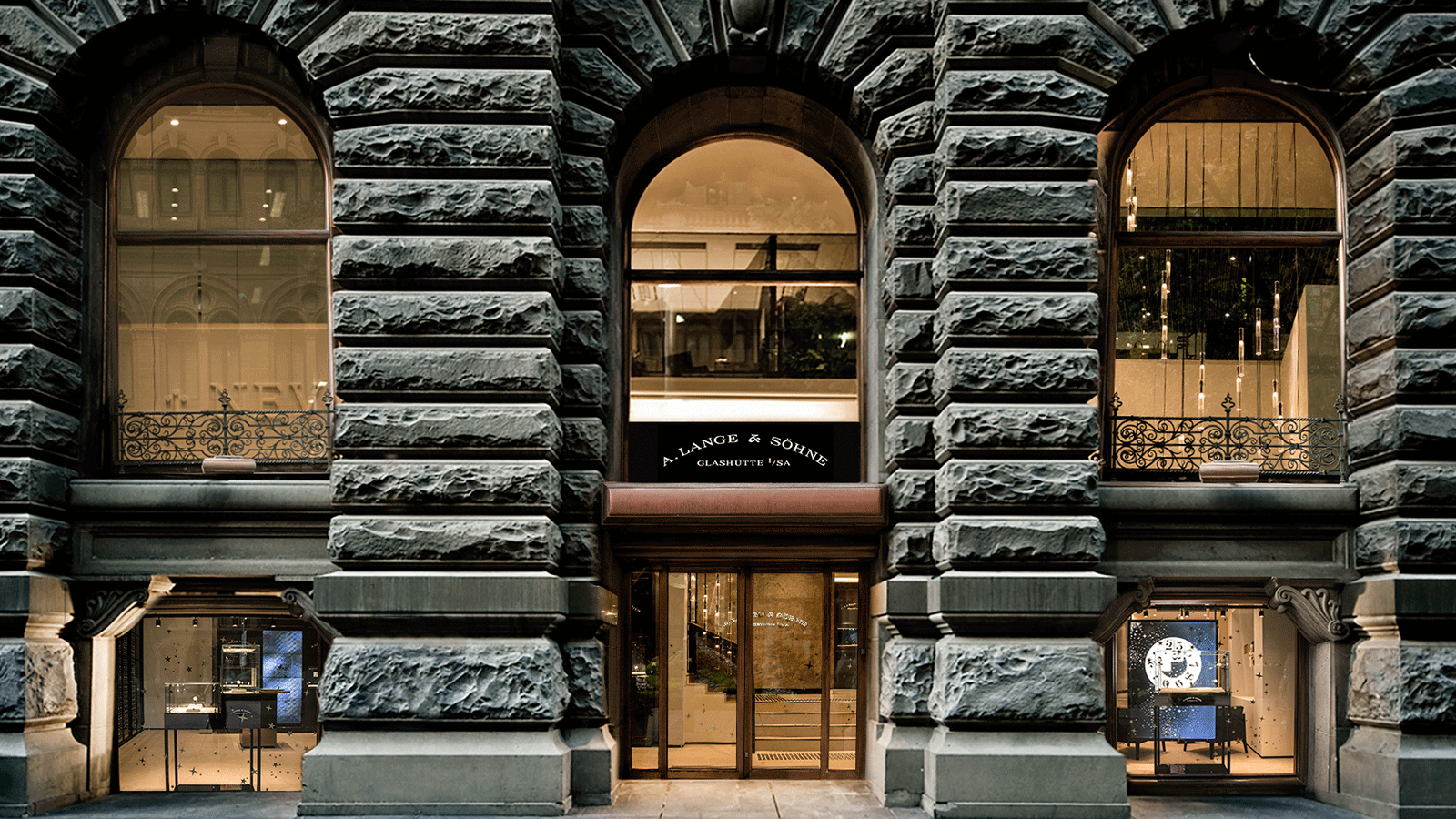 A. Lange & Söhne Sydney
The A. Lange & Söhne Sydney Boutique, operated in partnership with Watches of Switzerland Australia, blends natural stone with glass and steel elements to invoke the mountains of Saxony, Germany – where the auspicious watchmaker is based. As the largest Lange boutique in the Southern Hemisphere, we invite you to discover our broad selection of handcrafted timepieces including sophisticated complications – many available for the first time in Australia, as well as all the latest novelties from the brand. We are also pleased to present boutique exclusives, which are not available anywhere else in the country.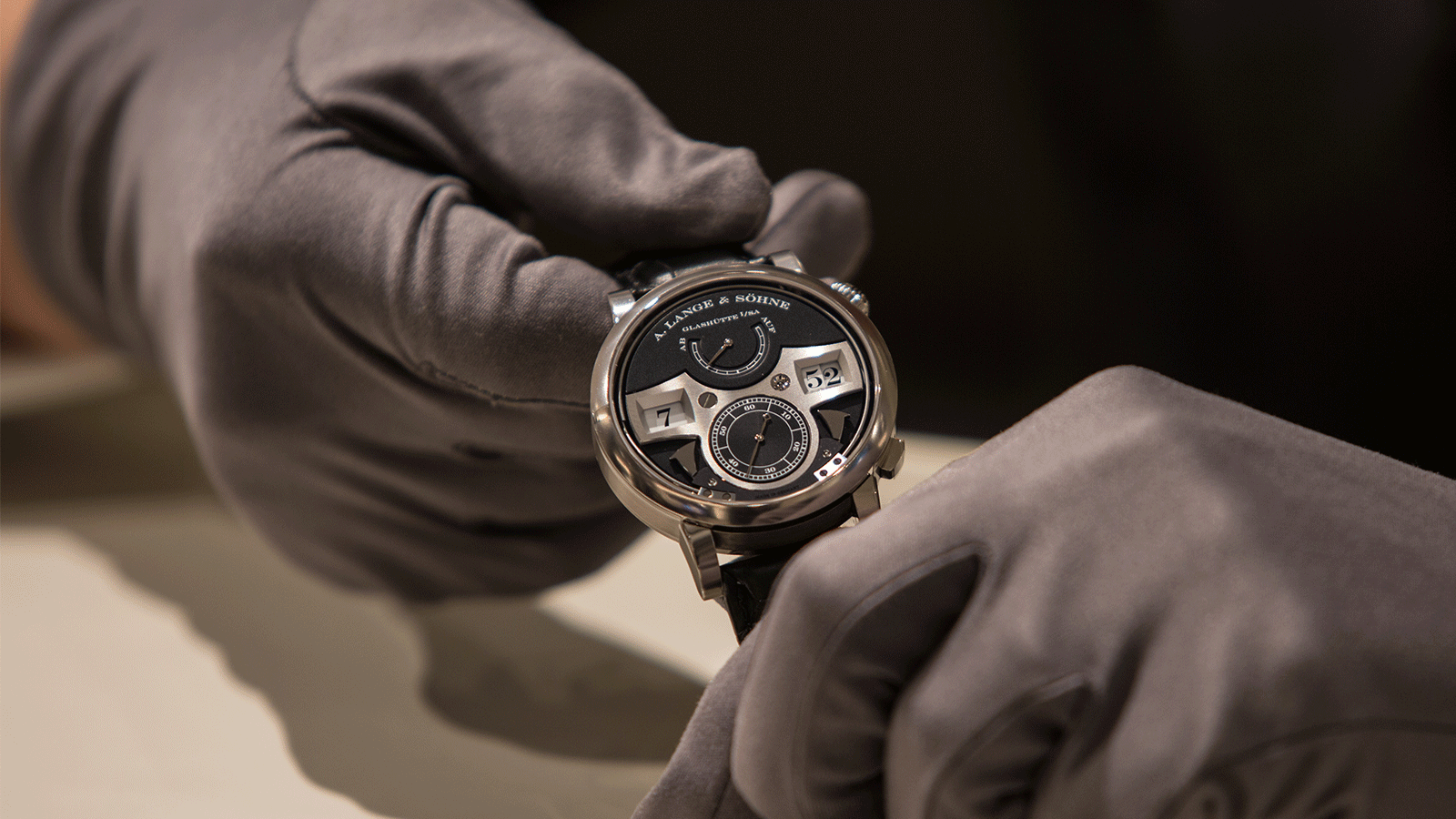 "Considered one of the greatest high-end watch manufacturers in the world today, there is a powerful sense of pride in being the custodians of the rich storied history of Saxony watchmaking, from a brand with an unmatched dedication to creating a product built to last for centuries. It fills me with extraordinary sense of satisfaction and delight to be ambassadors for such an esteemed watchmaker. Knowing the blood, sweat and tears that goes into producing every timepiece instils in me a sense of responsibility to uphold the values and merits of A. Lange & Söhne. Likewise, I consider it a great privilege to manage the largest Lange boutique in the Southern Hemisphere and welcome the opportunity to share the brand's story and its timepieces with an ever-growing clientele."
Domenic Scarfone | Boutique Manager – A. Lange & Söhne