Celebrate With A. Lange & Söhne
Driven by the mantra "never stand still", German watch manufacturer A. Lange & Söhne continues to write new pages into its rich watchmaking history. Re-founded in 1990, following German re-unification, the company launched its first four creations of the new era in 1994, and has not looked back since.
In the ensuing years, A. Lange & Söhne have developed no less than 62 manufacture calibres. Some ranking among the most sophisticated mechanical movements available on the market. This complexity is matched by a traditional approach to watchmaking craftsmanship. The attention to detail in both technical feats and finishing have defined A. Lange & Söhne as a brand to be respected and enjoyed. From front to back, and on the wrist, the experience is always utter delight.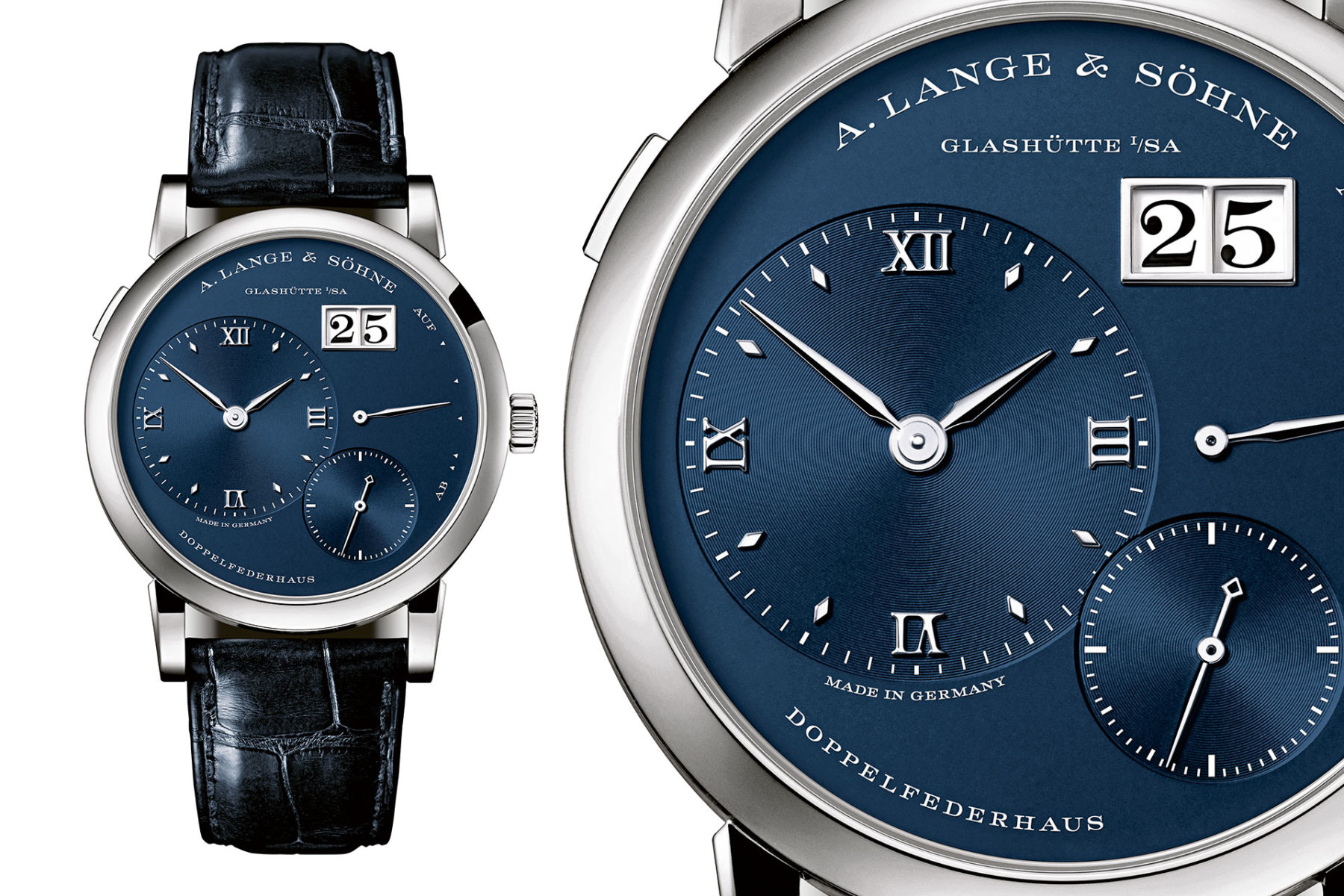 The iconic face of the new era is unarguably the LANGE 1. Taking centre stage at the 1994 launch, its extraordinary dial layout gained critical acclaim overnight. Arranged in the form of an isosceles triangle, it includes the hallmark outsized date. (Modelled on the five-minute clock in Dresden's Semper Opera House.) The innovative design renders the LANGE 1 both highly legible and aesthetically intriguing.
The LANGE 1 measures 38.5mm in diameter, with a height of 9.8mm. It's powered by the (second-generation) manufacture calibre L121.1. Designed in the classic three-quarter plate style and providing a 72-hour power reserve. Available in five models, we draw your attention to the white gold with dial in deep-blue, introduced in 2017 as part of the "Blue Series". (Ref. 191.028)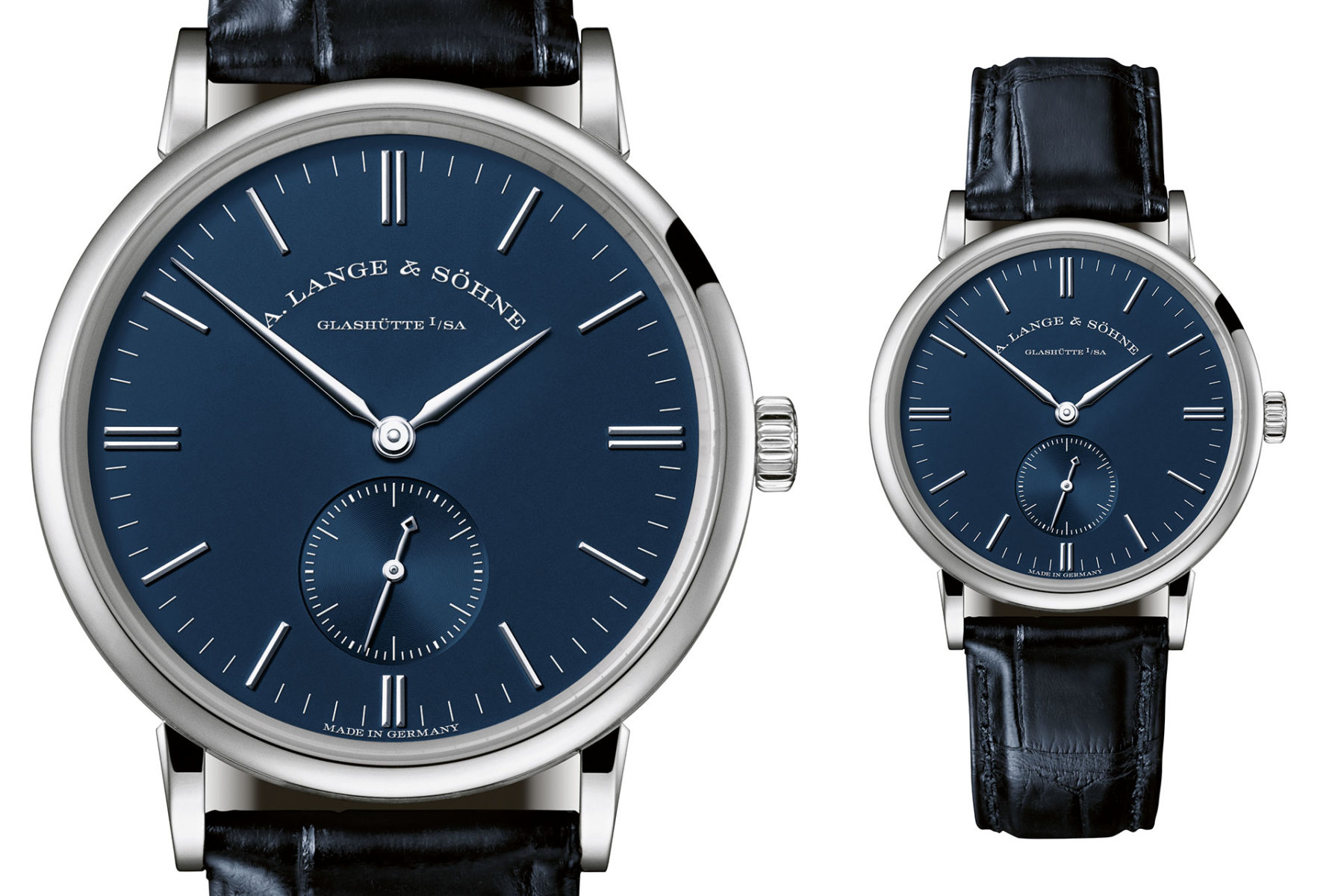 The SAXONIA meanwhile upholds the purist tradition of sublime mechanical watches. The manufacture calibre L941.1 (introduced in 2015) is designed in such a way to optimize the number of components without compromising on functionality. All of its parts are lavishly finished. Including the hand-engraved balance cock, screwed gold chatons and classic screw balance. (Fully wound, the power reserve lasts 45 hours.)
The SAXONIA serves as one of the finest classic dress watches. Its solid silver dial is perfectly balanced with small seconds shown at 6 o'clock. It comes in two sizes – a 35mm diameter, and a 37mm. We suggest the former in white gold with dial in deep-blue, again part of the "Blue Series". Solid-gold appliques make the indexes, and rhodium gold the hands. (Ref. 219.028)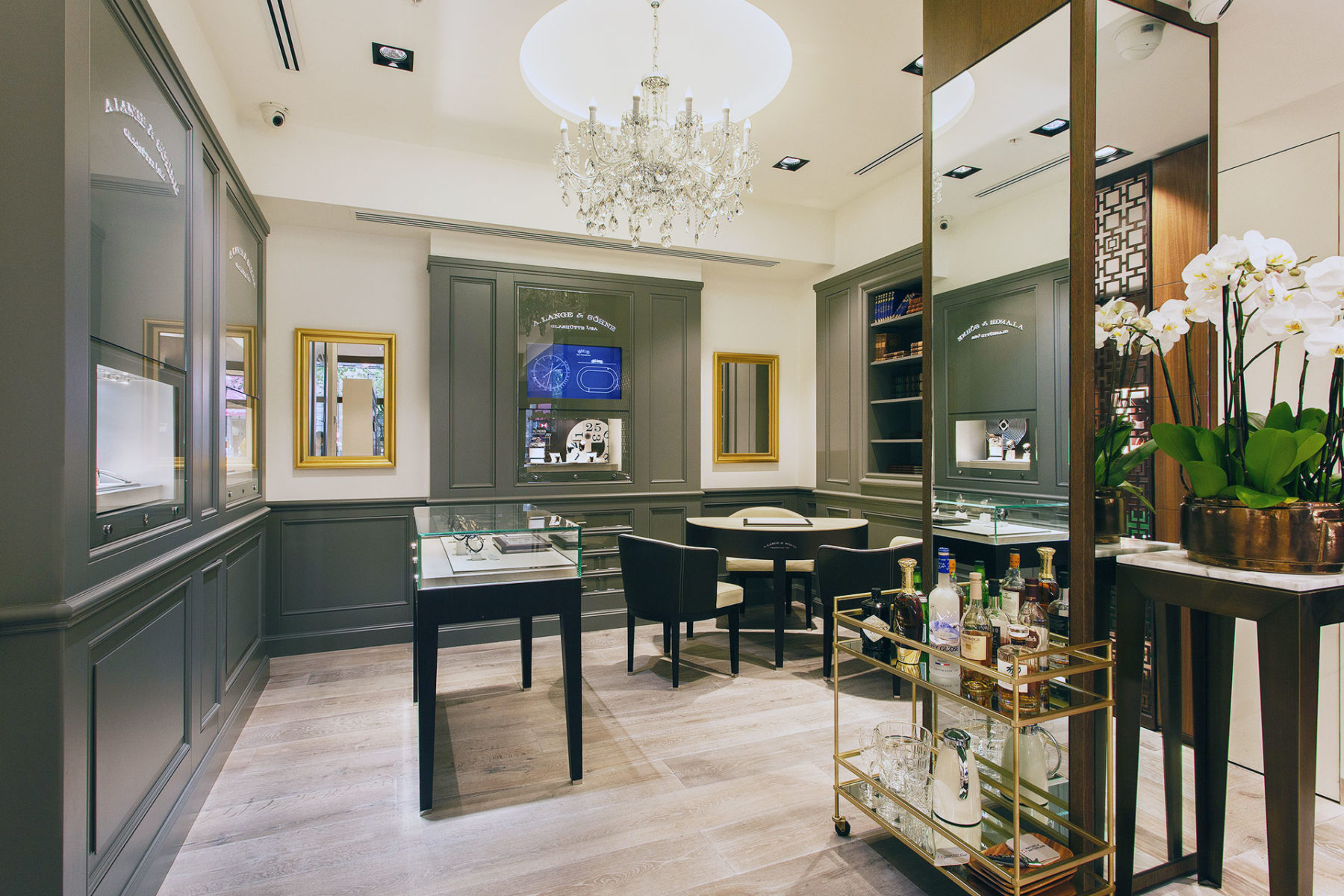 Watches of Switzerland is proud to be the exclusive Australian Official Retailer of A. Lange & Söhne.