Discover The Many Faces of Jaeger-LeCoultre
Welcome to the truly remarkable world of Jaeger-LeCoultre. Driven by a relentless obsession with precision, ingrained in the brand's very DNA by founder Antoine LeCoultre, the Maison has patented more than 430 inventions and developed over 1,300 individual calibres throughout its rich 200-year history. Among these are some of the most complicated timepieces the world has ever seen, such as the Master Hybris Mechanica Calibre 184, which features Jaeger-LeCoultre's multi-axis tourbillon – known as the Gyrotourbillon – as well as a remarkable Minute Repeater that uses four sets of hammers and gongs to recreate the Westminster chime (among a host of other complications). But there are also many other faces to Jaeger-LeCoultre, ranging from sophisticated dress watches to dazzling ladies' pieces, and much more in between.
It comes as no surprise then that the Maison has produced more than its fair share of iconic timepiece collections over the decades. Below, we have highlighted four for you, which we believe provide a suitable introduction into this truly magical world.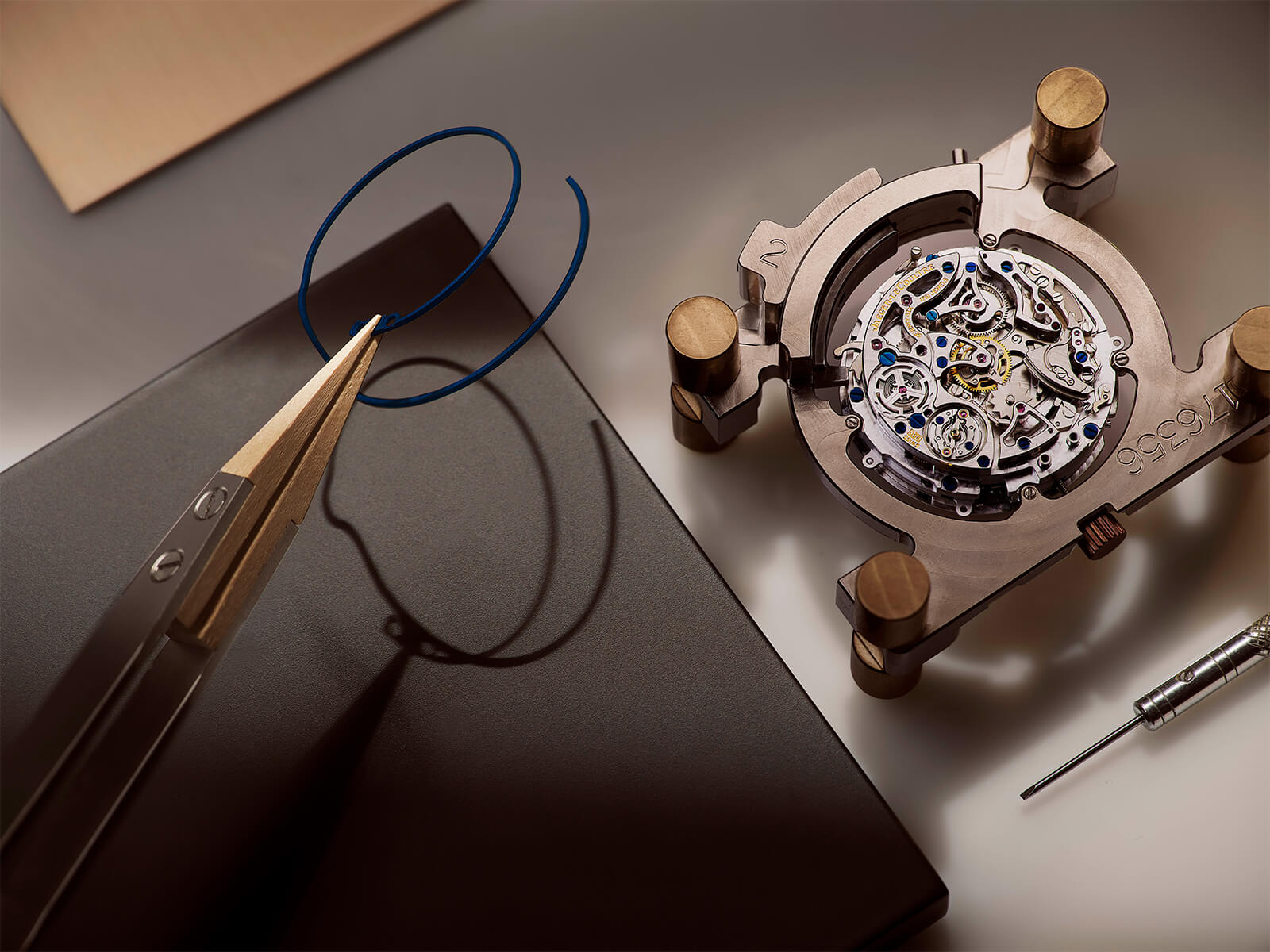 The Watchmaker's Watchmaker
Often referred to as the watchmaker's watchmaker, Jaeger-LeCoultre stands in a category of its own as one of the most accomplished and respected Maisons in the industry. Founded in 1833 in Switzerland's Vallée de Joux, also known as the "valley of horological complications", the company is a pioneer in every sense of the word. Bringing together 180 different skills under one roof, it is one of the only true Manufactures with the capacity to produce all its watches in their entirety, from design to production. That's right, every single Jaeger‑LeCoultre timepiece is designed, manufactured and assembled under one roof, at the Manufacture in the Vallee de Joux.
Renowned for their attention to detail and obsession with quality, each one undergoes strict "1,000 Hour Control" testing. This unique program provides internal certification tests that far exceed official chronometry tests. It includes movement testing before and after casing and extends throughout assembly, according to conditions that match daily wear. A quality seal is engraved on the back of every watch once it meets the Maison's strict standards. Let's now turn our attention to the collections we are highlighting here.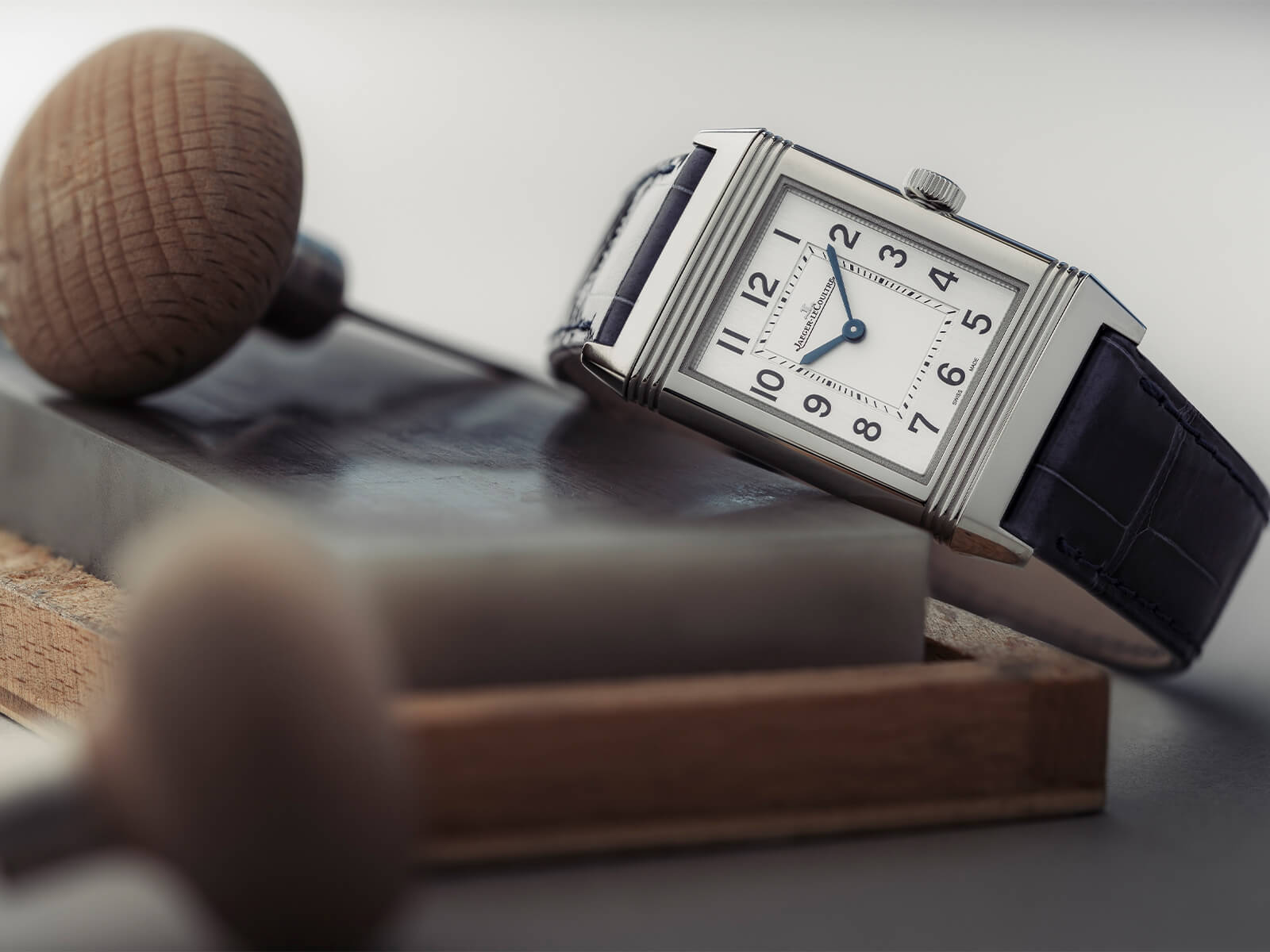 Reverso
Debuted in 1931, the Reverso has become one of, if not the most, recognisable creations of the Maison. And given this is Jaeger-LeCoultre we are talking about here, that is really saying something. Yet there's no denying that the Reverso has truly achieved the status of icon at a global level. Part of its appeal lies in its somewhat unique origins, which trace back to an unnamed group of British officers in India in the late 1920s. Avid polo players, they complained about the fragility of their wristwatches during matches to a watch importer named César de Trey. Surely something could be done to make them more robust, they demanded. (Who would have guessed that polo mallets and glass watch crystals could not co-exist harmoniously.) Promising to look into it, Mr. de Trey brought the complaint back with him to Switzerland. His supplier at the time was a man by the name of Jacques-David LeCoultre, who devised a novel solution to the problem; a rotating case, with a clock face on one side and a protective solid-steel face on the opposite. And thus, one of the first purpose-built sports watches was born.
What makes the Reverso so interesting is that it is a single thread tying together many elements of watchmaking history. Conceived in India, brought to Switzerland and with assistance from France, it was one of the first true luxury sports watches. Its patented design was forward-thinking and innovative yet manufactured using cottage-era practices. And don't even get us started on its superb Art Deco-inspired styling. Its poised rectangular geometry and clean lines draw attention to the unique horizontal gadroons that span the top and bottom of the case. While the subtle triangular lugs seem to flow seamlessly into the straps or bracelets. The case fits so perfectly into its cradle that, at first glance, there is no evidence that it can be flipped over. Today, the Reverso collection offers a broad selection of timepieces for both men and women, ranging from simple, time-only pieces all the way up to the incredible examples of haute horologerie that dazzle with their complexity.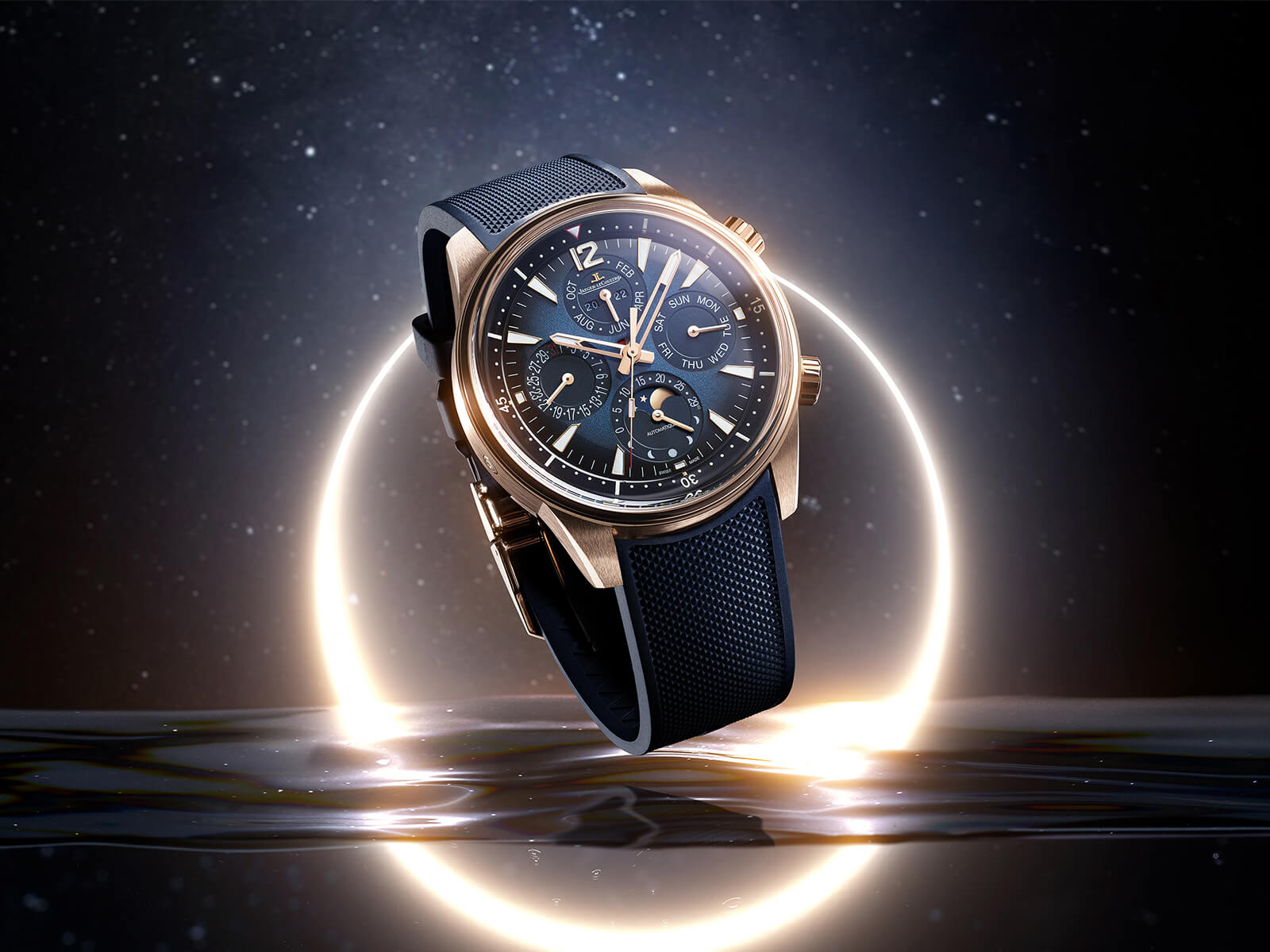 Polaris
The Memovox Polaris was first released in 1965, building on the success of the 1959 Memovox Deep Sea – the first dive watch with a mechanical alarm (to remind divers to begin their ascent). Coveted by collectors, the Memovox Polaris introduced a patented triple case back to optimise underwater sound transmission, an evolution that Jaeger-LeCoultre would go on to perfect in 1968. In the modern era, the Polaris has become a standalone collection in its own right, representing the Maison's interpretation of how a modern luxury sports watch should look, feel and most importantly, function. And, as with all creations from Jaeger-LeCoultre, the watch word here is attention to detail. The distinctive dial architecture is tempered by not one but three beautiful finishes – sunray at the centre, grain encircling the indexes' path, and opaline for the inner bezel. Large hands, over-sized, angular numerals and trapezoidal indices filled with Super-LumiNova make for excellent visibility in low light, whilst simultaneously making the Polaris instantly recognisable on the wrist.
The large crowns, emblematic of the 1968 original, provide control of the time, inner bezel and additional functions such as the Memovox. They've also been developed with ease of use in mind, meaning they are easy to grip but not intrusive on the wrist. And to ensure your watch always matches your style and current pursuit – be it adventures on the high seas or in the boardroom –  an array of interchangeable straps mean you can seamlessly switch between a polished metal bracelet, a calfskin leather strap with patinaed finish or even a flexible rubber strap with Clous de Paris pattern.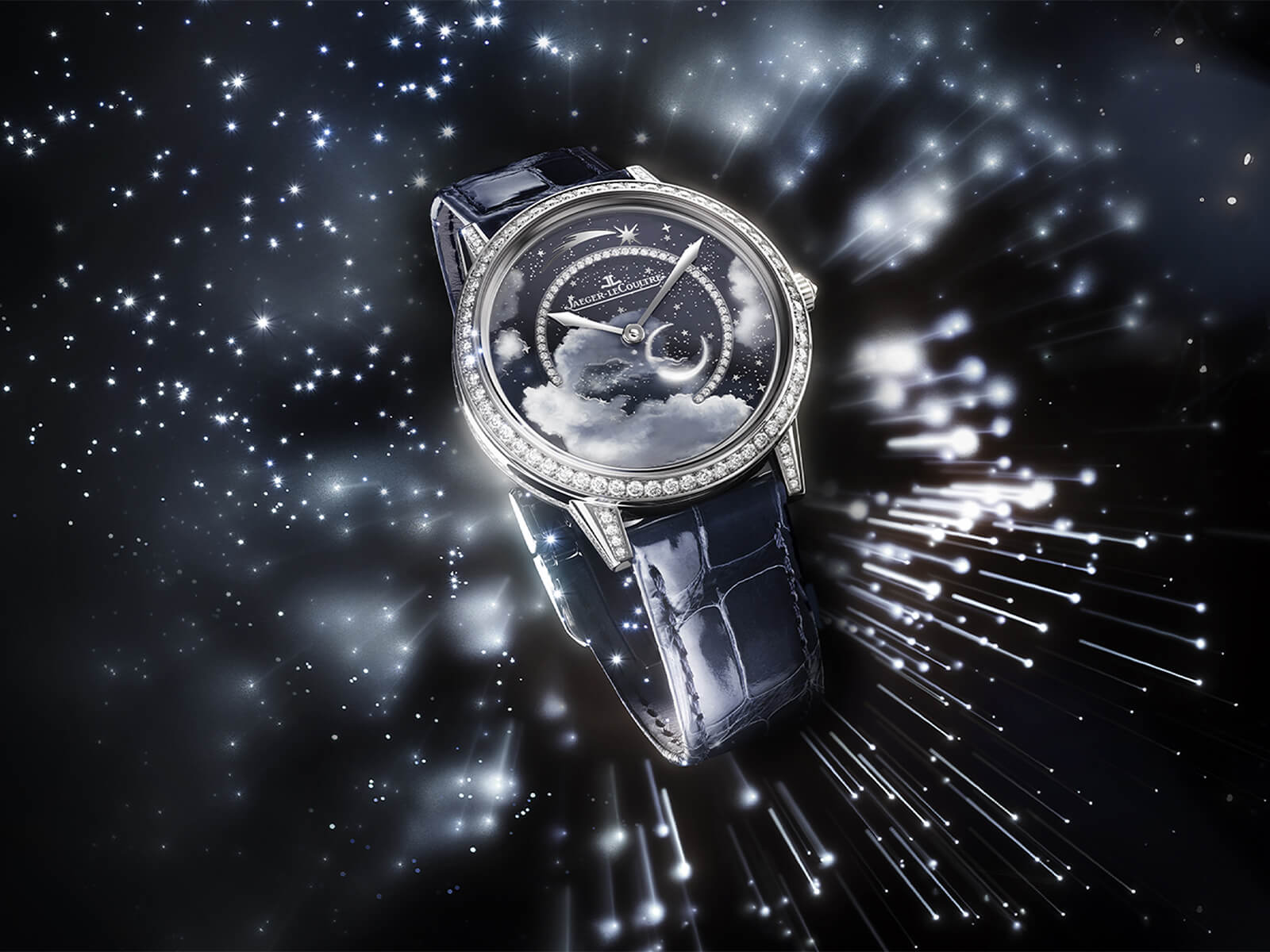 Rendez-Vous
The epitome of grace and poise, the Rendez-Vous collection features an uncommonly beautiful design which serves as a creative canvas, one which is continually reimagined to naturally reflect a sense of radiant femininity. After all, the very first wristwatches were worn by women in the early 1900s and were only later adopted by men. Visionaries Edmond Jaeger and Jacques-David LeCoultre understood that the advent of the wristwatch would revolutionise the entire industry and that pocket watches would fall out of vogue. They also understood how this revolution could change the entire approach to watchmaking.  So much so that they were among the first collaborators to create exceptionally small calibres to be worn on the wrist, crafting watches that were thinner, more complex and that featured elements of high jewellery and complications to satisfy the demands of their savvy female clientele. The Rendez-Vous collection continues to celebrate this proud tradition today.
Always set with diamonds whether it be on the bezel, the dial, the crown or the lugs, each Rendez-Vous watch features characteristic floral hour numerals and hands which are instantly recognisable. The guilloche motif, delicate mother-of-pearl, intense decorated colourful dial and diamonds give every watch in the collection an unmistakable class. Sapphire glass case backs reveal the inner workings of the complex movements within, manufactured entirely in-house, of course.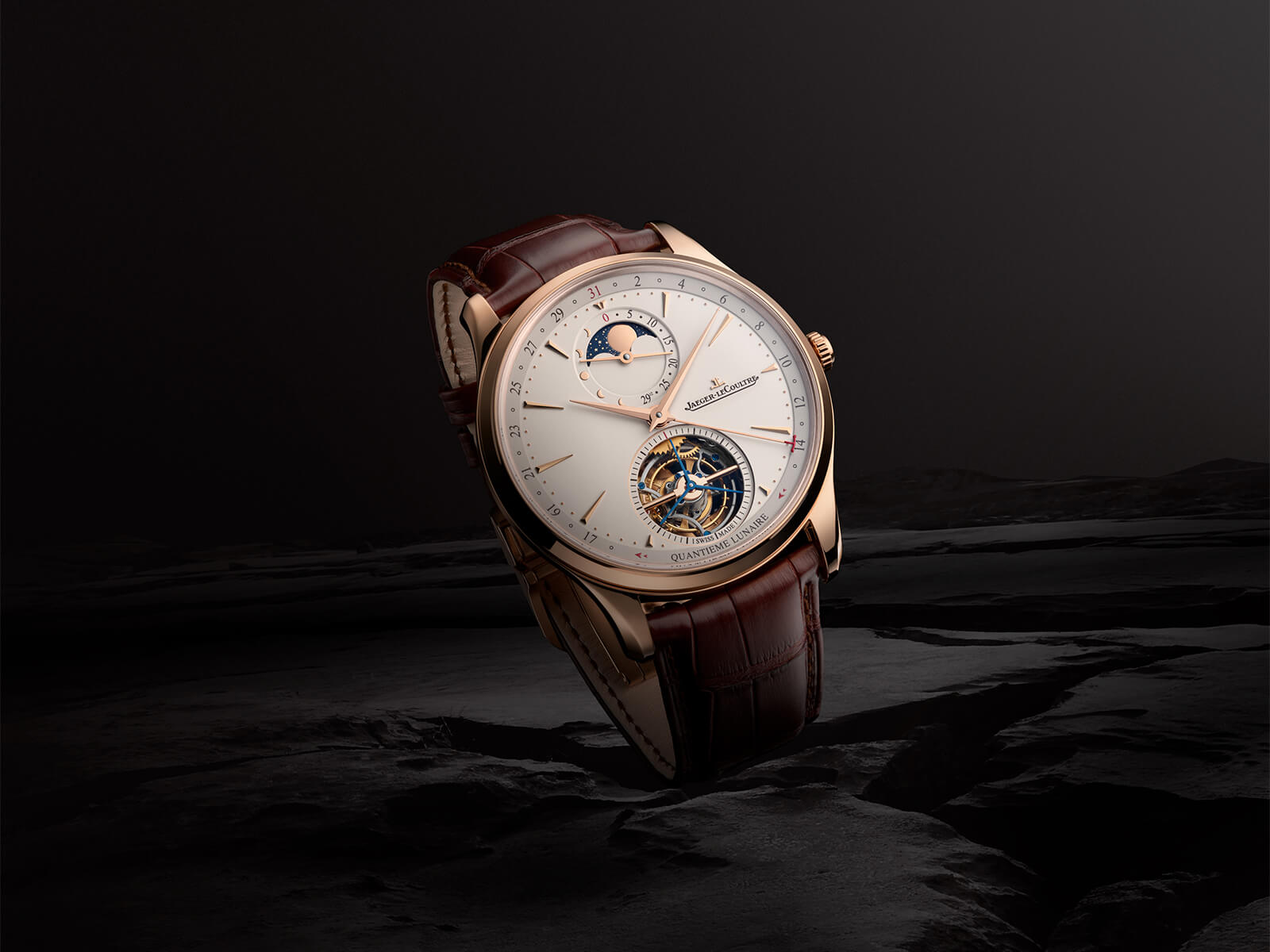 Master Ultra Thin
The term "classically good looking" was practically invented to describe the timepieces that comprise Jaeger-LeCoultre's Master Ultra Thin collection. Ok, that may be a bit of a stretch, but the fact remains that this sophisticated watchmaking collection epitomises the Maison's philosophy of uniting technical virtuosity with timeless aesthetics. The beauty and the brains if you will. It all starts with the svelte lines of the Ultra Thin case, the design of which is inspired by Jaeger-LeCoultre's first ultra-thin pocket watch of 1907. Aesthetically seductive, its thin case speaks to an appreciation for beauty while its long, subtly curved lugs create the purest, cleanest lines imaginable. There's a sense of traditional formality – essential for any serious dress watch – but this is balanced perfectly by the Ultra Thin's contemporary styling. The dials in the collection are available in either an understated eggshell beige or a more striking sunray finish. Every piece though shares an eye-catching attention to detail. Elongated hour markers give the watch a sublime symmetry while the satin-finished and polished Dauphine hands subtly glint in every light. To complete the look, both case and bezel are polished to perfection.
Within this collection you will also find some of Jaeger-LeCoultre's most technical accomplishments, including the Perpetual Calendar with Moon Phase and the Tourbillon. Alongside more simple pieces (relatively speaking of course), such as the classic Ultra Thin Small Seconds and Ultra Thin Date. Suffice to say, when it comes to unadulterated elegance and sophistication, few can match the timeless appeal of the Master Ultra Thin collection.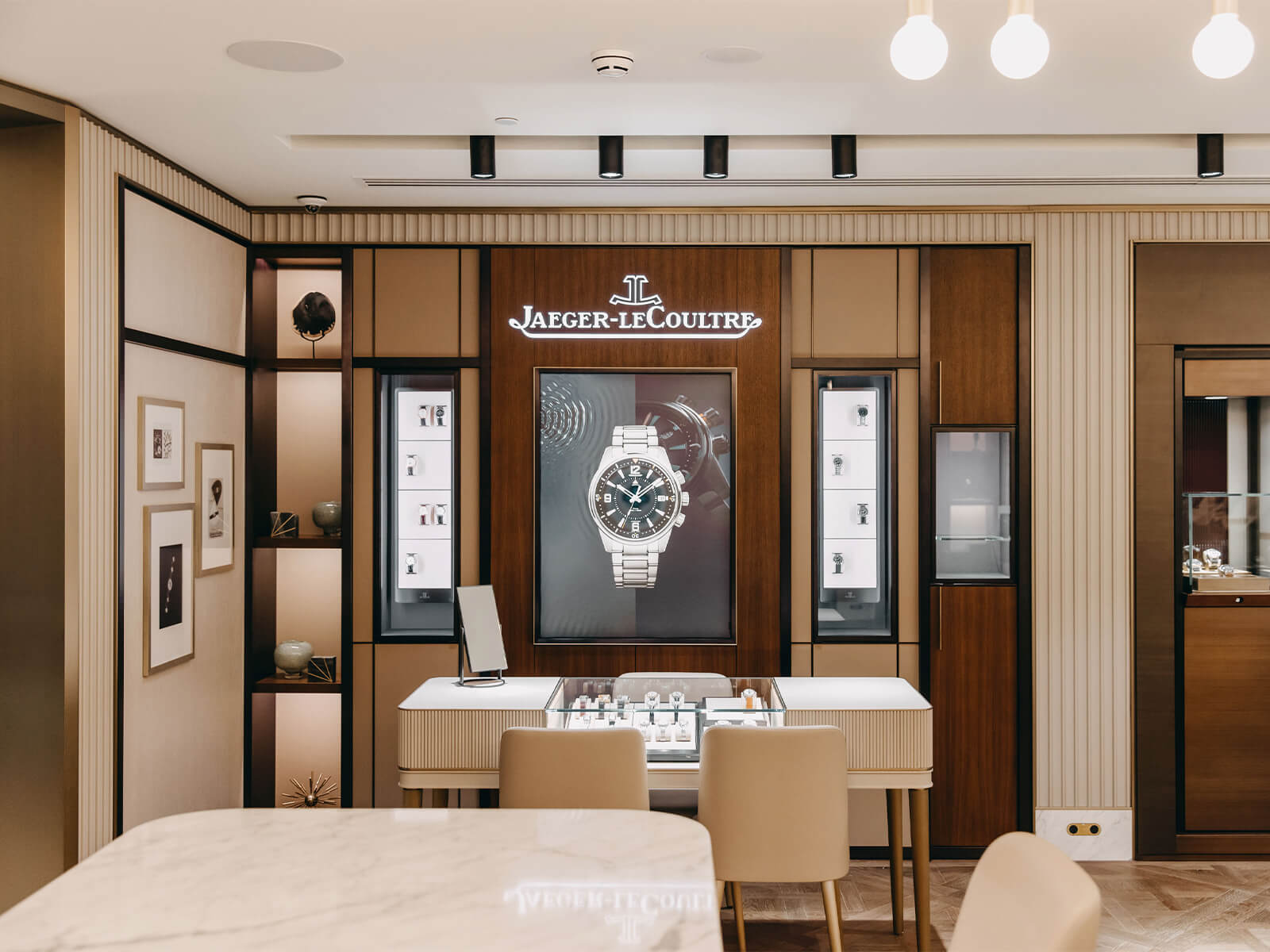 Jaeger-LeCoultre at Watches of Switzerland
Watches of Switzerland is proud to be an authorised retailer for Jaeger-LeCoultre in Australia and have worked closely with the Maison for much of our 25-year history. We are pleased to offer a selection of timepieces at all our boutiques across the country and invite you to come and discover the many faces of Jaeger-LeCoultre for yourself at your closest Watches of Switzerland boutique.