Panerai Conquering the World
For years, Swiss Italian watchmaker Panerai has sought out and formed close relationships with a handful of carefully selected ambassadors that embody the spirit of the brand. From adventurers to environmentalists to elite athletes, the key criteria is a demonstrated willingness and desire to achieve the extraordinary. To go beyond what was previously thought possible and, along the way, inspire others to do the same. The Panerai way is to face challenges head on and lead by example. Below we profile three ambassadors from the brand who do exactly that, with their trusty Panerai watch of choice never far from their respective wrists.
The Explorer – Mike Horn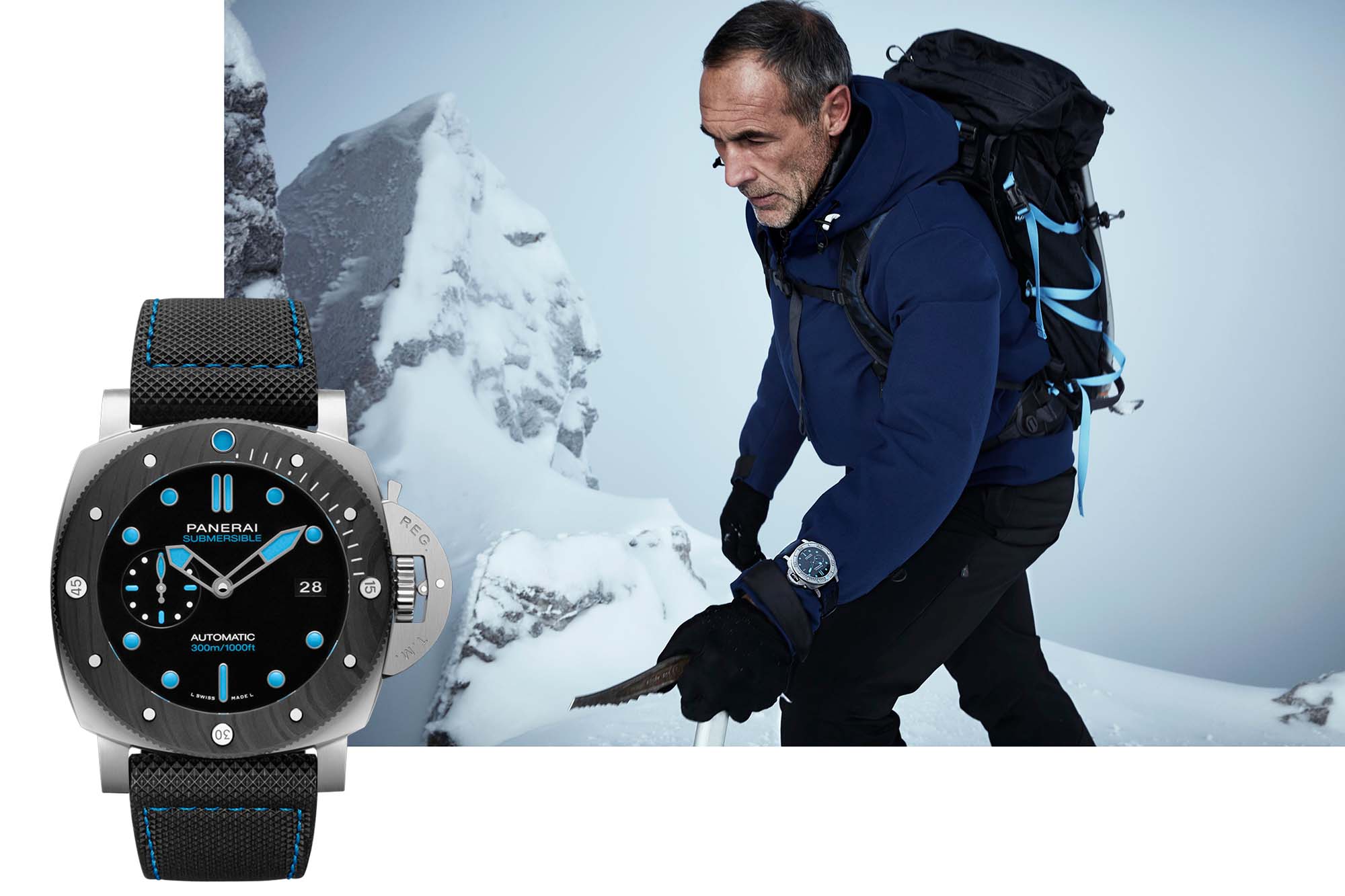 Considered one of the greatest living explorers and adventurers, Mike Horn has served as a Panerai ambassador for more than 15 years. Born in South Africa in 1966, he showed an early penchant for the outdoors, spending most of his childhood climbing trees, cycling and fishing. Mandatory military service at the age of 18 taught him some uncomfortable but ultimately useful lessons about survival in harsh, unforgiving environments. All of which culminated in Horn leaving South Africa in his early 20s to relocate to Switzerland and pursue the call of the wild.
Since then, Horn has achieved impossible feats, more often than not with his faithful Panerai watch along for the perilous journey. From 2002–04, he completed the first, solo, un-motorised circumnavigation of the Arctic circle (a round-trip of approx. 20,000km). For the expedition dubbed "Arktos", Panerai created a specially prepared watch, the Panerai Arktos PAM00092 complete with anti-magnetic movement. At the completion of the expedition, Horn famously quipped; "At extremely low temperatures everything on me was frozen and did not work anymore; the only thing which continued to work was my watch." Since then, Panerai has created a number of special edition pieces to accompany Horn on his adventures and celebrate his many achievements.
The Photographer – Jimmy Chin
Born and raised in the small college town of Mankato, Minnesota, Jimmy Chin spent lots of time out in nature. It wasn't until he got to university though that he discovered an interest – and an aptitude – for climbing. Before long, it became all he wanted to do, giving up just about everything else to pursue his passion. By chance, it was on a climb that he happened to discover another hidden talent, photography. Twenty-five or so years and a lot of hard work later, Chin is now a highly regarded Academy Award winning filmmaker, National Geographic photographer and mountain sports athlete known for his ability to capture extraordinary imagery and stories while climbing and skiing in extremely high-risk environments and expeditions.
With a shared spirit for adventure and an unrelenting commitment to going beyond the possible, Jimmy Chin and Panerai are a natural fit. "I found that when you really commit to something you can achieve great things," explains Chin. "I feel Panerai has the same mentality about their brand and their innovation which is what drew me to them. They strive to create the exceptional, which is a trait I need in my equipment." With a preference for large, robust but also lightweight watches, Chin never ventures far without the Panerai Submersible BMG-TECH (PAM00692) or Submersible Carbotech (PAM01616) on his wrist.
The Activist – Jeremy Jauncey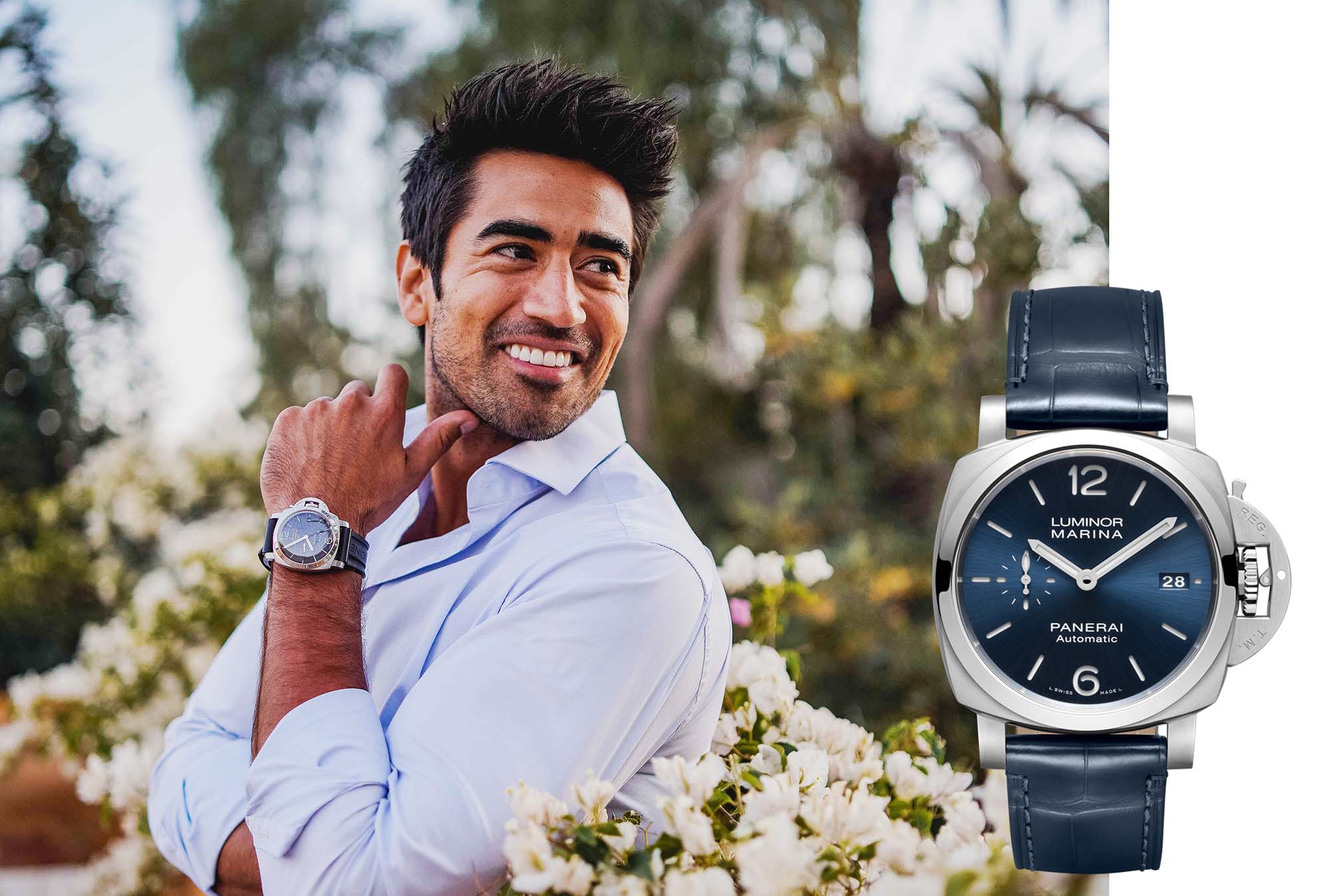 Jeremy Jauncey is a man that needs little introduction. As founder and CEO of Beautiful Destinations, an award-winning strategy and creative agency for travel businesses, the travel tech entrepreneur has built a devoted following 30 million strong across Instagram, Youtube, Snapchat and other social media platforms. He's also emerged as a tireless champion of travel as a force for good for both travellers and the destinations they visit, advocating that sustainability and conservation are inseparable from responsible travel. This belief has led him to serve as an ambassador for the World Wildlife Fund and GoldStandard.org.
It also makes him a natural fit for Panerai, with the company's leadership proactively taking the initiative in addressing the environmental impacts of watchmaking. Recent practical examples include the Panerai Submersible eLAB-IDTM, a watch constructed with the highest percentage of recycled-based material ever. For the next year Jauncey and Panerai will collaborate on projects that address a shared passion for adventure and environmentally sustainable practices. "I have loved Panerai for as long as I can remember and it is a huge honor for me to join the Panerai family," said Jauncey. "I'm excited to support their sustainability efforts and to introduce a new audience of consumers to this amazing brand." And if you've ever wondered what watch is on his wrist in those dreamy wanderlust images on Instagram, there's a good chance it's a model from Panerai's Luminor Esteel Collection (which feature cases and straps made partially from recycled-based materials.)
Panerai at Watches of Switzerland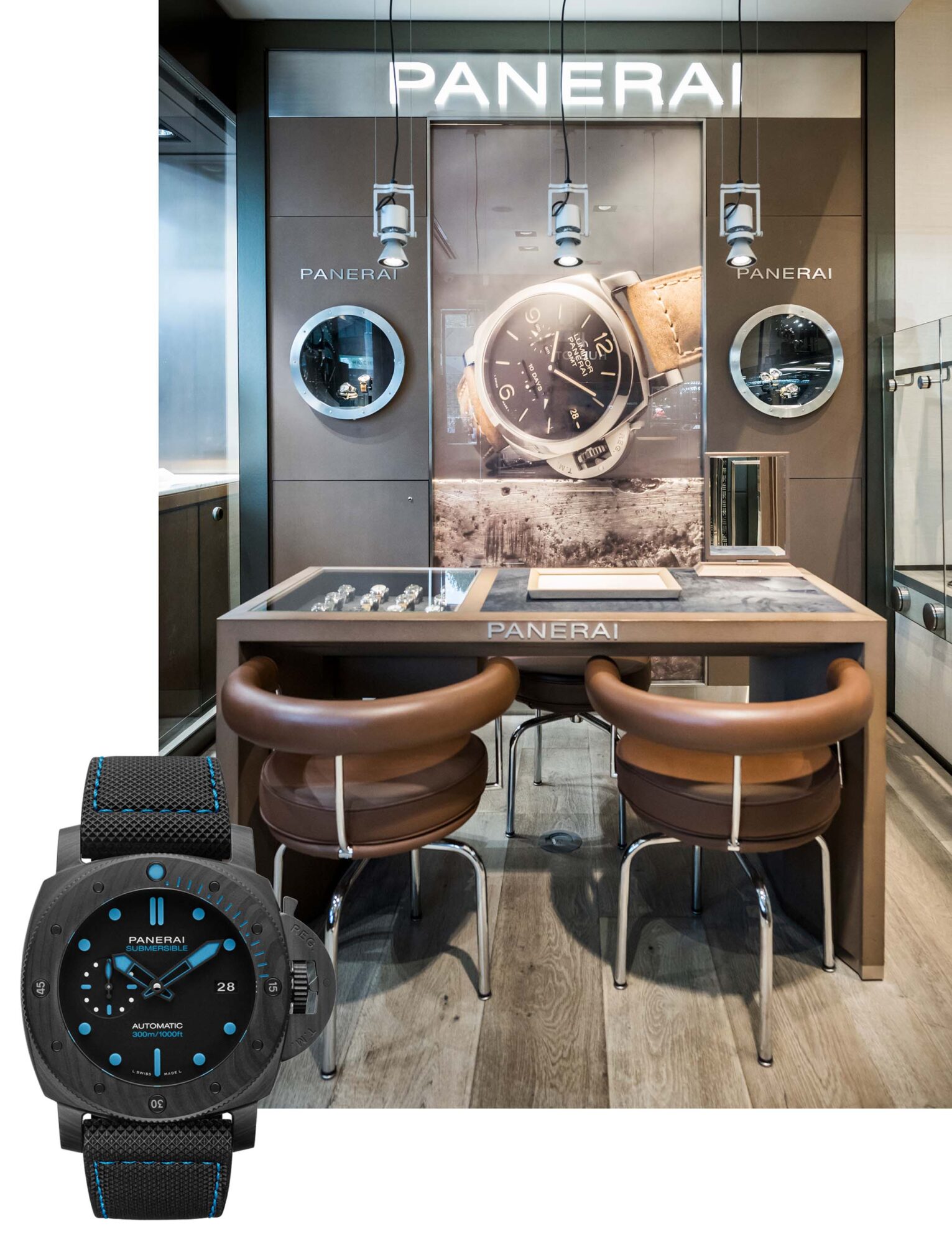 Watches of Switzerland is proud to be an authorised representative of Panerai in Australia, offering an in-depth selection from the Neuchâtel-based manufacturer. To learn more about the brand and individual models available, please visit our boutiques in Sydney or Perth or click here to shop online now.