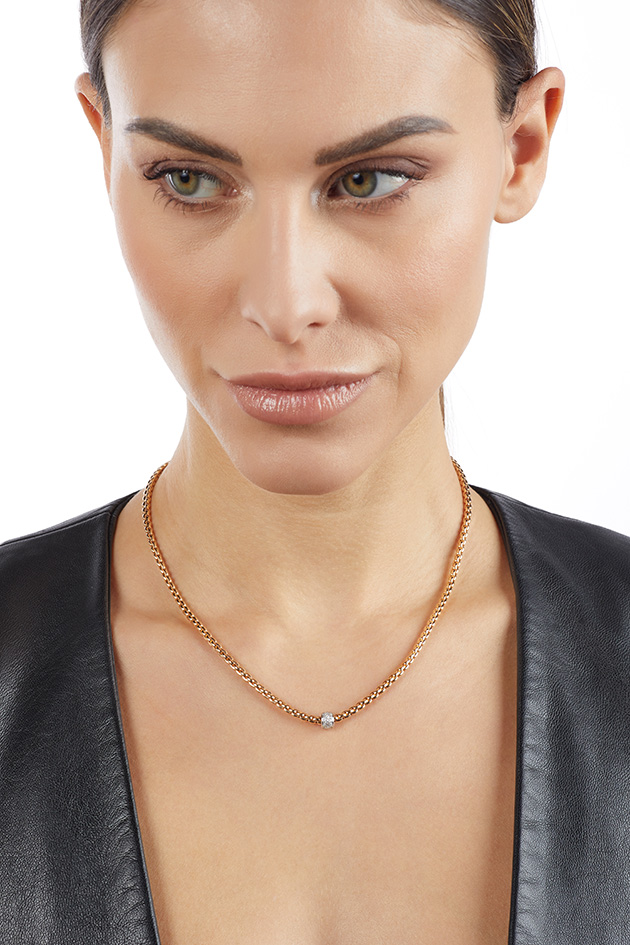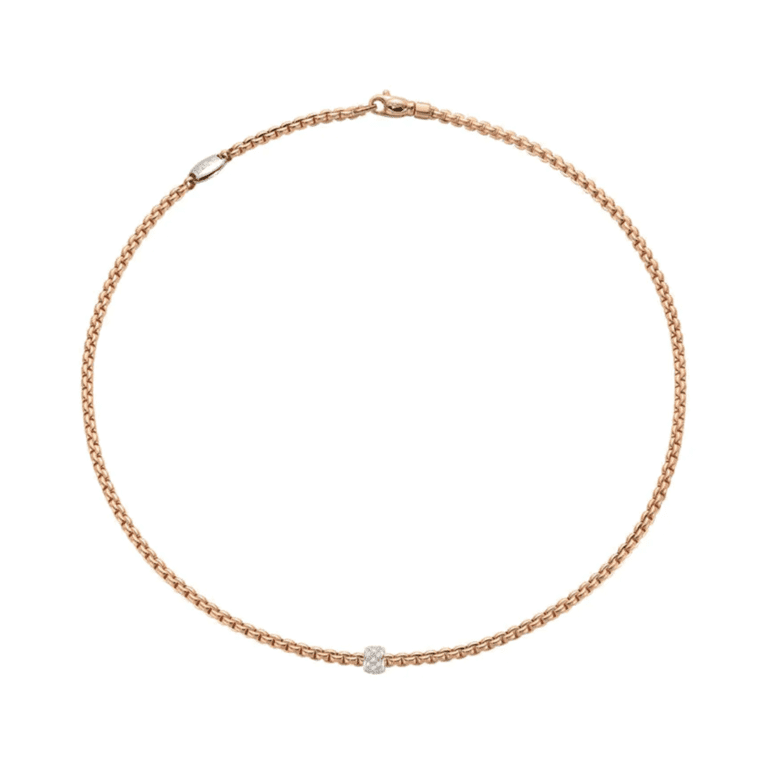 FOPE
EKA Rose Gold Necklace Diamond Rondel
730C PAVE 500
18 carat rose gold necklace with gold and diamond pave' pendant.
$6,005
AUD / Including GST
Detailed features & specifications
Eka – meaning 'one' in Sanskrit – is a whole new way of wearing gold necklaces. Based on one of FOPE's inventions from the 1950s, it applies the concept of flexibility to jewellery, blending together luxury and innovation. With its classic gold mesh design reworked in ultra-contemporary style, Flex'it has proved an instant global success.