Think FOPE Jewellery This Valentine's Day
The season of love is upon us and it's time once again to begin the search for the perfect gift. Resist the urge to settle for flowers or chocolates (or worse, socks!), and instead seek out something truly extraordinary. Headquartered in Vicenza, the historic centre of jewellery making in Italy, FOPE has become one of the leading luxury jewellery brands in the world. Renowned for its innovative designs, quality craftsmanship, and use of precious materials, a piece of FOPE jewellery is always the right choice when it comes to selecting a gift for that special someone this Valentine's Day. The perfect complement to a fine luxury timepiece, read on to discover more about the FOPE brand.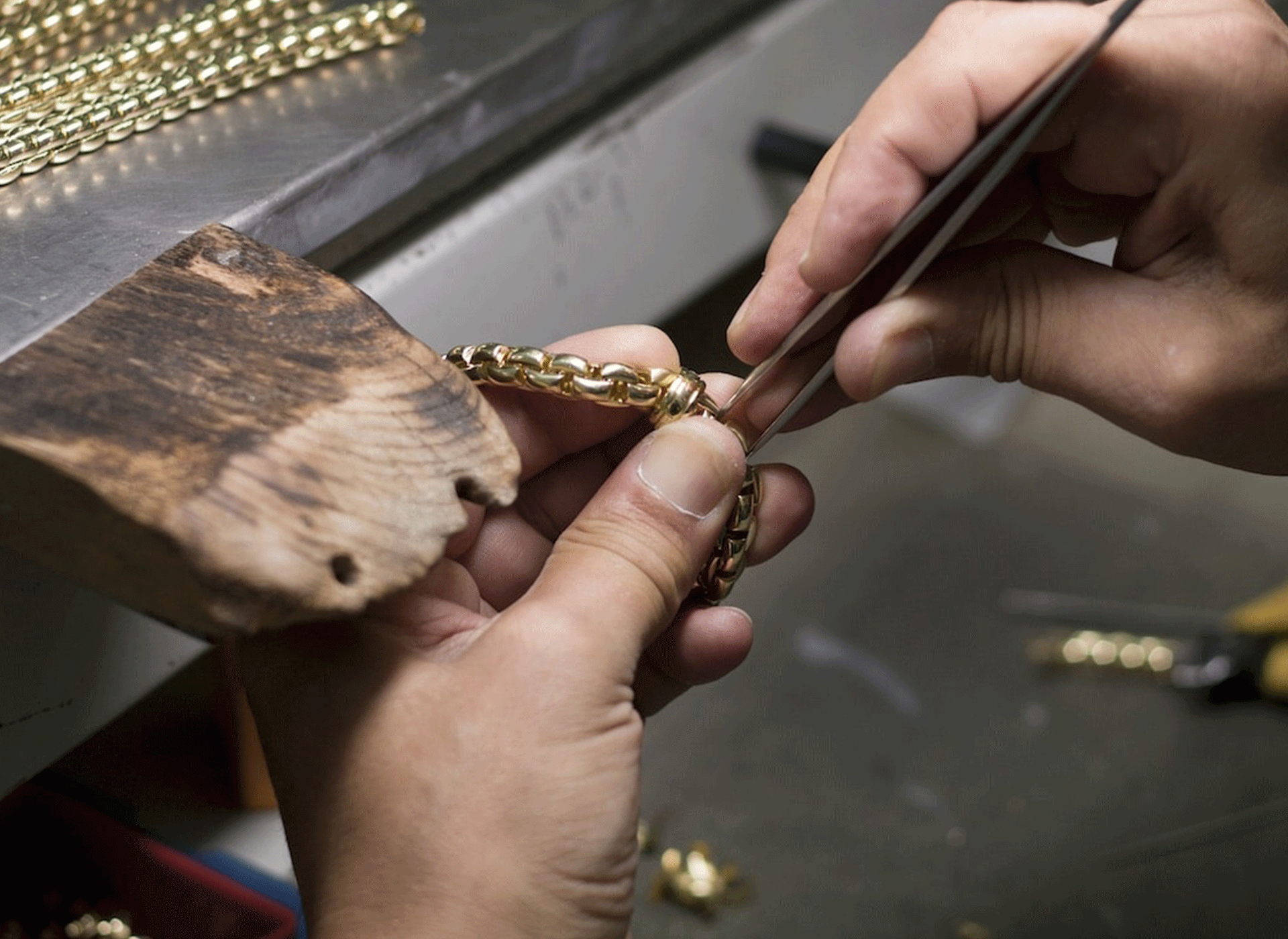 History
The famed Italian jewellery brand has a rich history that stretches all the way back to the 1920s. Established by the Cazzola family in Vicenza, Italy, it began life as a small goldsmith's workshop producing high-quality gold jewellery. Founder, Umberto Cazzola, soon gained acclaim for his pioneering approach to jewellery-making, eventually passing on this business (and reputation) to his son, Odino.
Propelled along by the post-War economic boom in Italy, Odino would transform this humble workshop into a full-blown factory, equipped with all the newest technology available at the time. Imbued with his father's spirit of innovation, he would use this state-of-the-art equipment to develop new manufacturing processes and products. The best known of these is the company's patented "Flex'it" technology, which features tiny gold springs hidden between each link. Revolutionary at the time, the result was intricate and beautifully crafted gold jewellery that was also flexible and comfortable to wear.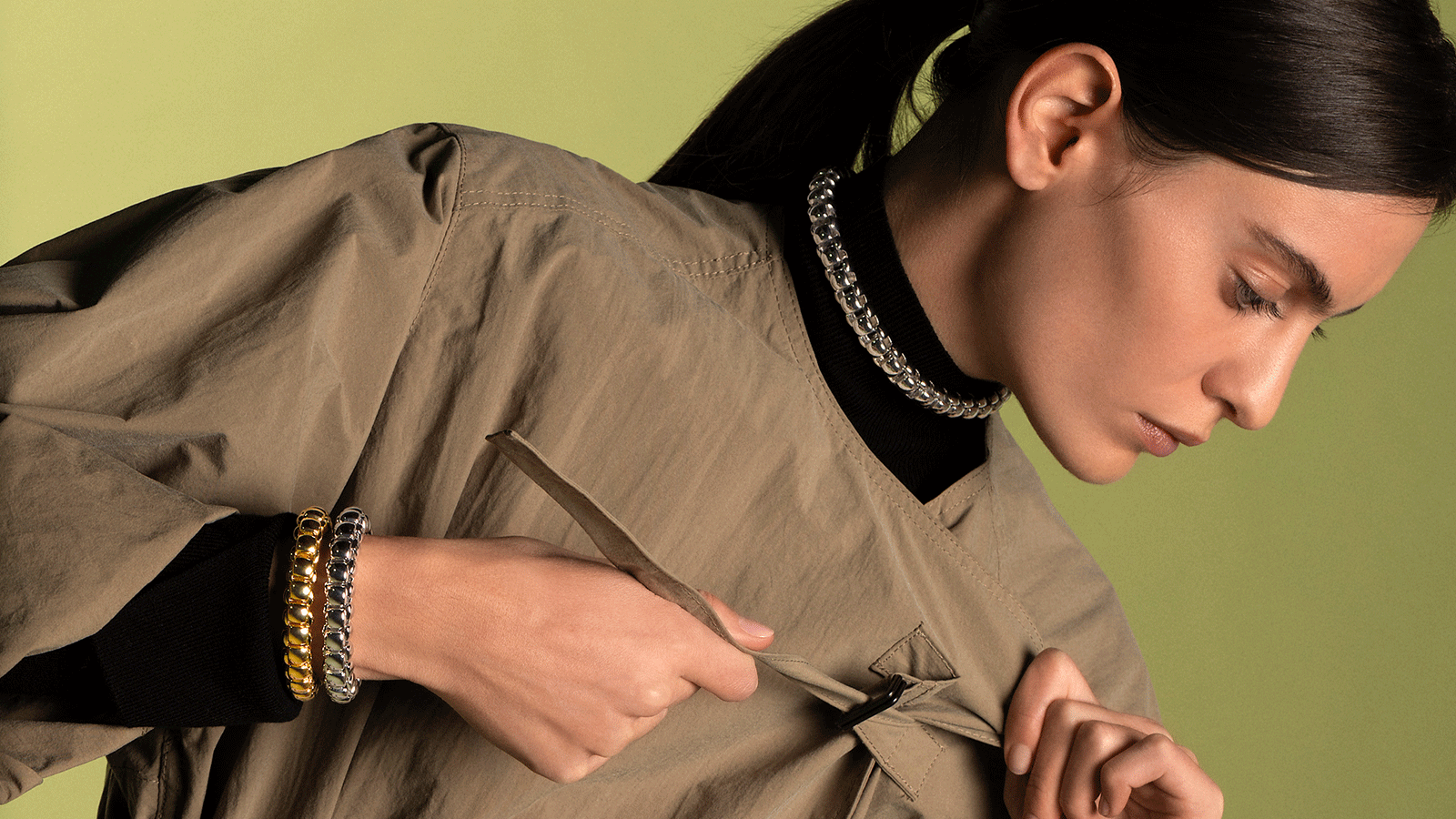 Novocento Mesh And Flex'it
In 1985, FOPE unveiled a new style of gold jewellery that would well and truly propel the brand onto the global stage: Novocento Mesh. This signature mesh material is both flexible and durable, allowing for the creation of fluid, intricate designs and exemplifying FOPE's commitment to combining traditional craftsmanship with contemporary style. A few decades later, the brand would combine Novocento Mesh with its patented Flex'it technology to create a collection of stretchable, flexible bracelets and rings crafted solely in 18 carat gold. Not surprisingly these comfortable yet stylish pieces of fine jewellery have become the 'go to' choice for fashionistas the world over.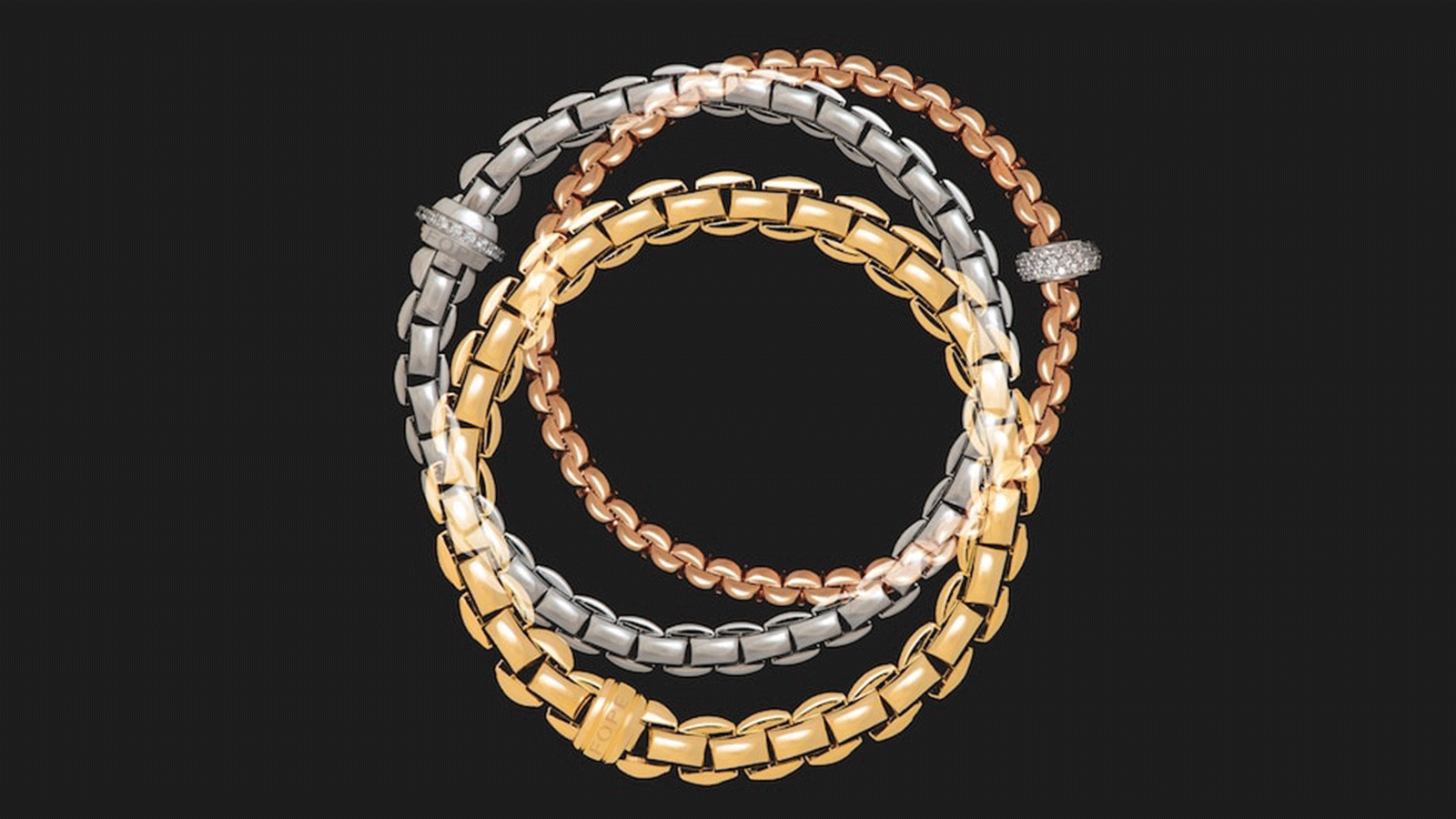 Over the ensuing decades, FOPE has continued to innovate and expand its product lines, introducing new collections and materials, including diamonds and other precious gems. The brand has also increased its international presence, opening flagship stores and establishing partnerships with high-end retailers around the world, including Watches of Switzerland. Today, FOPE is run by the fourth generation of the Cazzola family and continues to be renowned for its quality and craftsmanship, with a strong commitment to sustainability and ethical sourcing. In 2014, it became a certified member of the Responsible Jewellery Council, a further testament to the quality of FOPE jewellery and the ethics of the production process.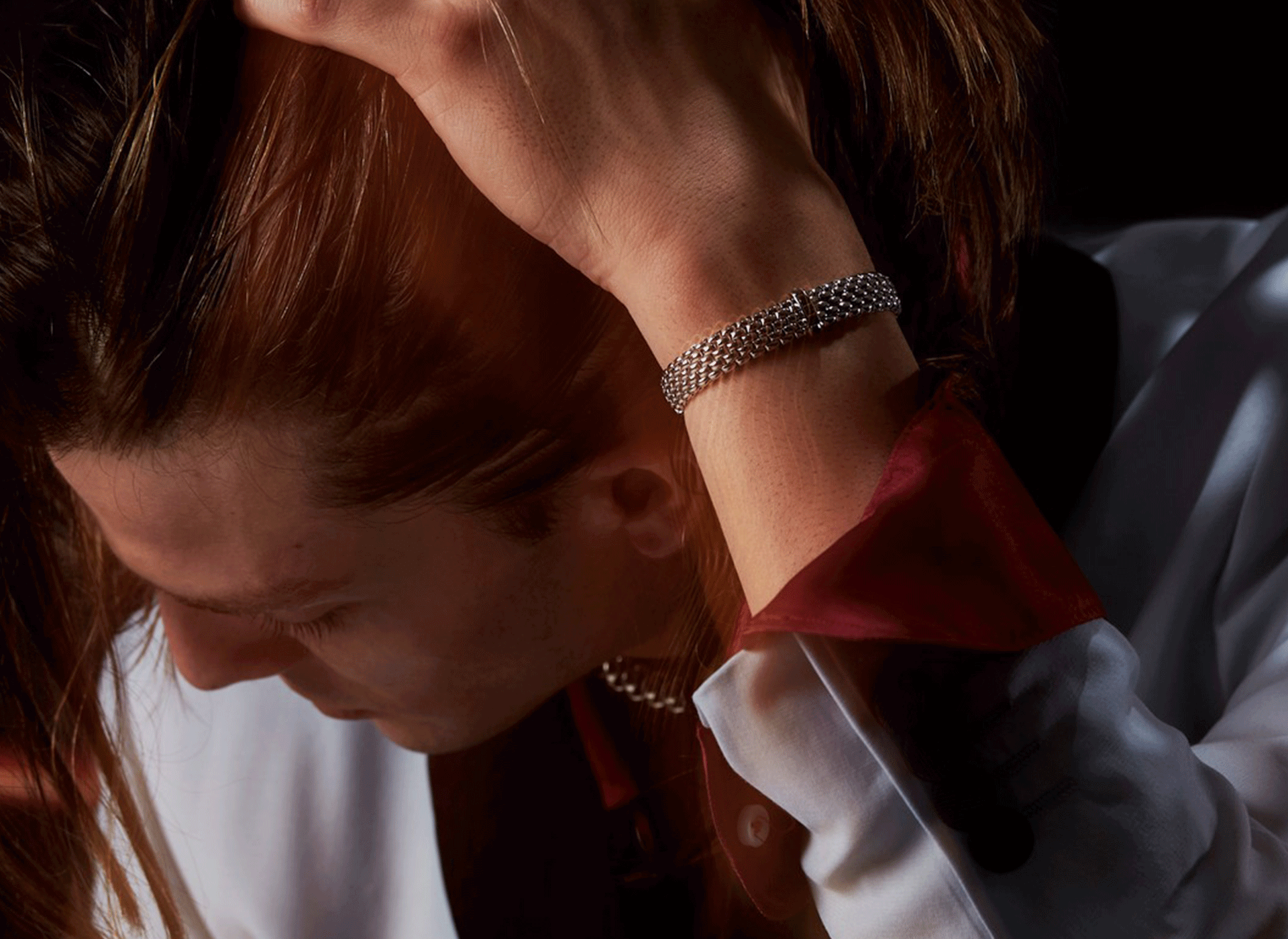 "Unique, elegant and flexible, FOPE jewellery takes you from the gym to the cocktail party. Easy to wear and designed for the today's busy lifestyle. Come and see us today to experience this extraordinary brand for yourself." – Delwyn Dass, Sydney Boutique manager
The Perfect Gift For Her or Him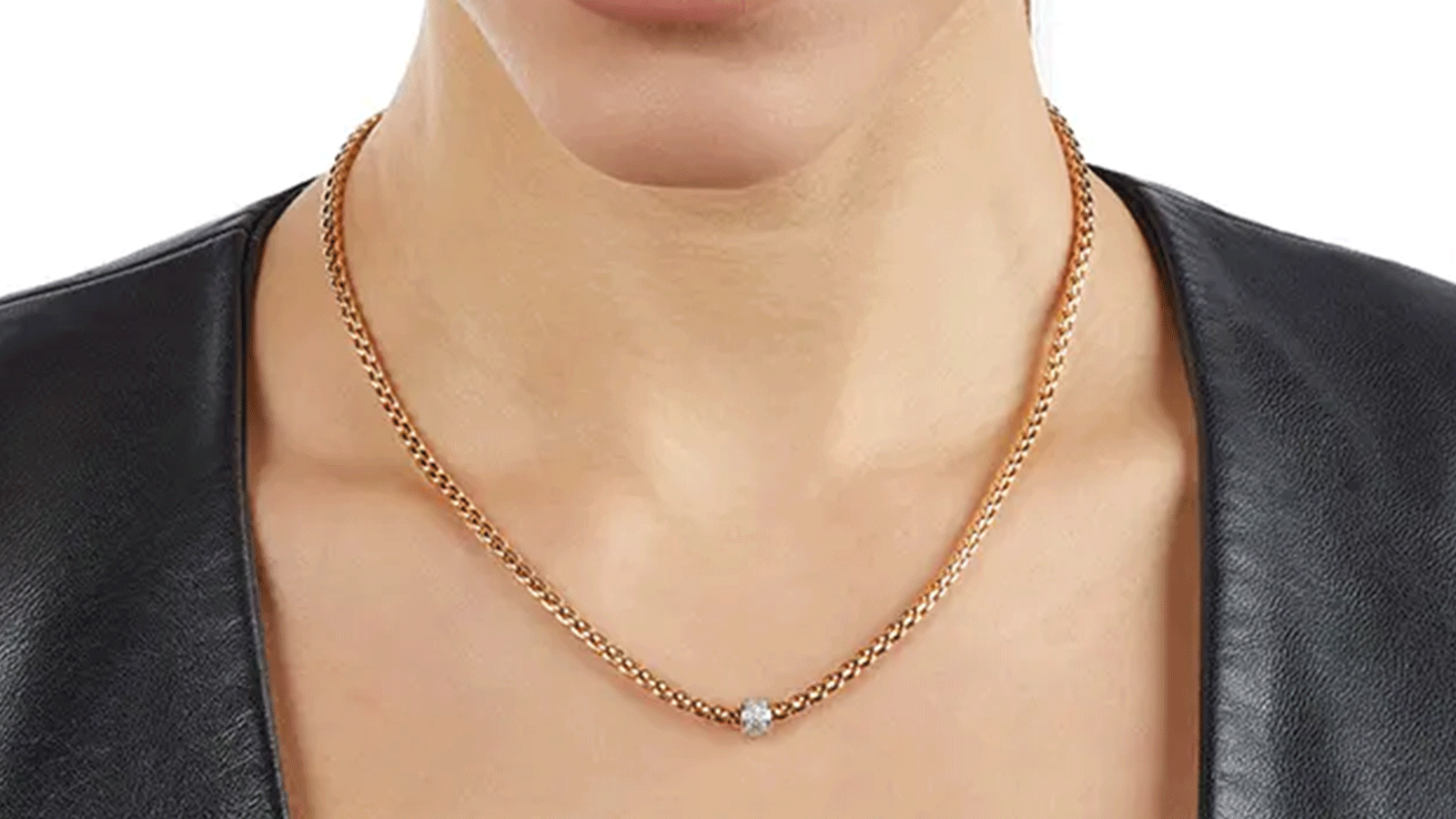 FOPE EKA Rose Gold Necklace Diamond Rondel
Put it on and never want to take it off. That's the promise of this elegant EKA Rose Gold Necklace replete with pave set diamond pendant. Eye catching yet understated enough to wear on a daily basis, this beautiful necklace pairs seamlessly with any and every outfit.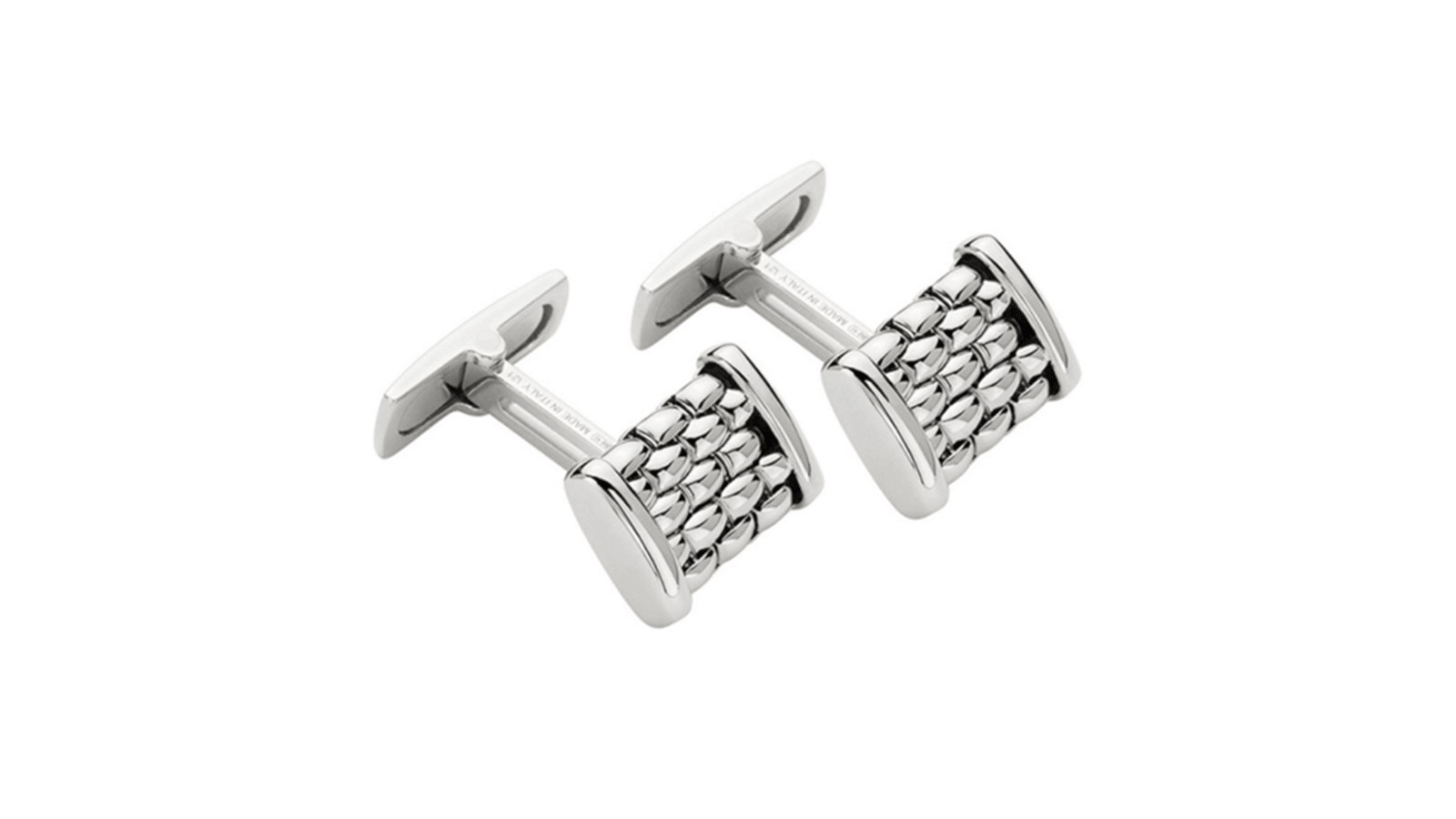 FOPE Panorama White Gold Cufflinks
Inspired by FOPE's iconic Novocento Mesh design, these white gold cufflinks instantly distinguish themselves as a cut above the rest. Polished to perfection, they signal the wearer as a gentleman of distinction and exceptional good taste.
FOPE Solo White Gold Pave Diamond Bracelet
Imbued with nostalgia, the Solo collection offers a fresh take on Unica, the brand's best-selling range in the Nineties. The three-loop mesh bracelet is crafted from flexible 18k white gold and held together by matching white gold rondels pave set with glittering diamonds. A statement piece in every sense of the term.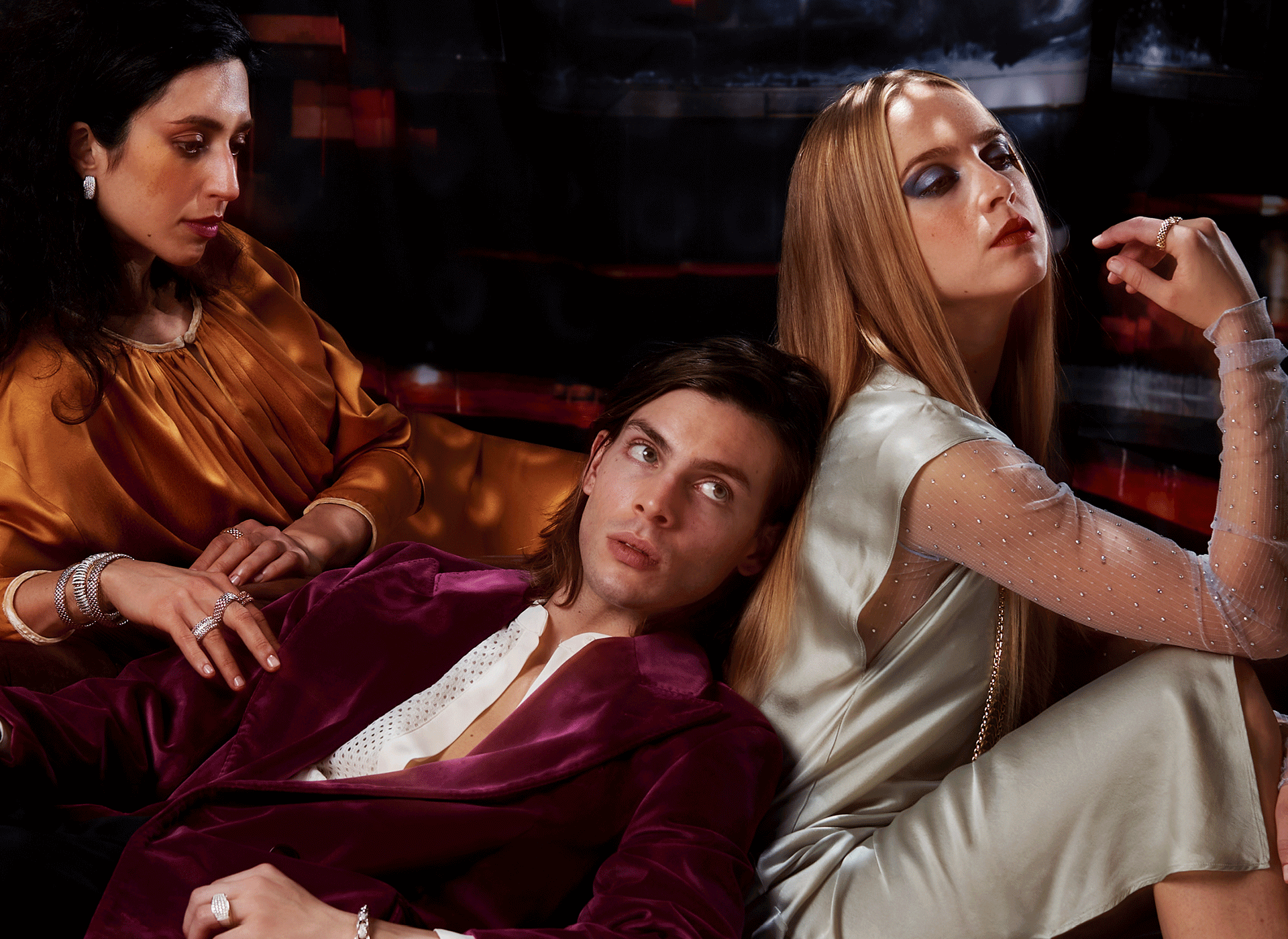 Shop FOPE Now
Over the years, FOPE has grown into one of the leading luxury jewellery brands in the world, renowned for its innovative designs, quality craftsmanship, and use of precious materials. As an authorised retailer for FOPE in Australia, Watches of Switzerland are pleased to present the full range of jewellery in store at our Sydney boutique. We also have an excellent selection of pieces available for purchase online, with complimentary shipping Australia wide.