The History of A. Lange & Söhne Part 2
Part. 2 – Richard and Emil Lange
As we learned in the first chapter of this intriguing story, German watch manufacturer, A. Lange & Söhne, was founded in 1843 by Ferdinand A. Lange. (If you haven't read Part. 1 already, please click here to do so). A pioneering spirit, combined with sheer hard work and probably some luck too, helped Lange to lay the foundations for a very successful and innovative enterprise.
In 1868 his eldest son Richard officially became a partner in the company, which was then renamed: A. Lange & Söhne. A few short years later, in 1871, second son, Emil, joined his brother. Both would play outsized roles in the global success of the business, albeit in different ways.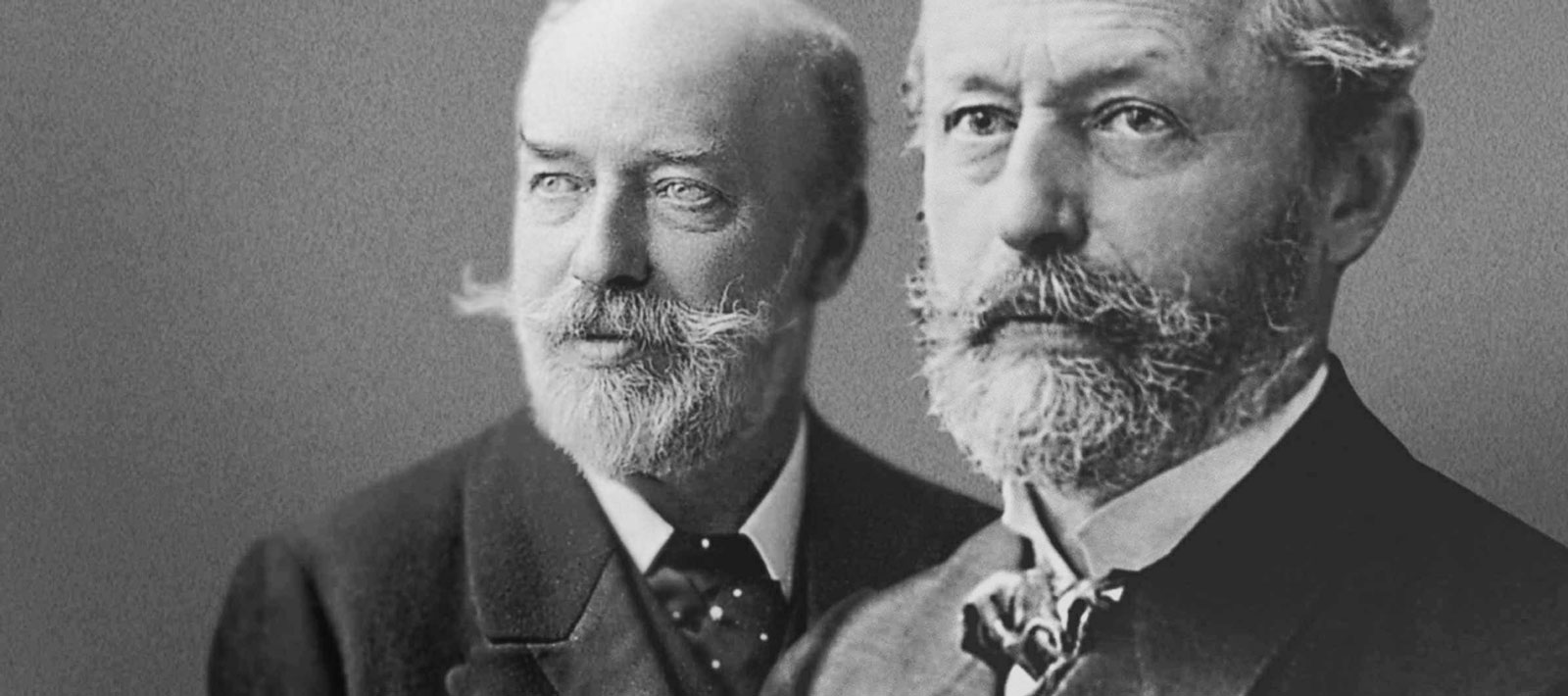 A Family Affair
In 1875, Ferdinand A. Lange passed away, leaving an incredible legacy behind him. His two sons took over the manufactory, with the goal of sharing their late father's vision for mechanical timekeeping with an ever-growing global audience. And by all accounts, they complemented each other perfectly.
Richard Lange was an outstanding watch designer, both fascinated by and gifted in science. He would go on to develop and register a number of patents that pushed precision in time measurement forward. Emil Lange, by contrast, was a fantastic salesman with an excellent feel for aesthetics – he knew just what made contemporary watch lovers tick. Together they formed a formidable team.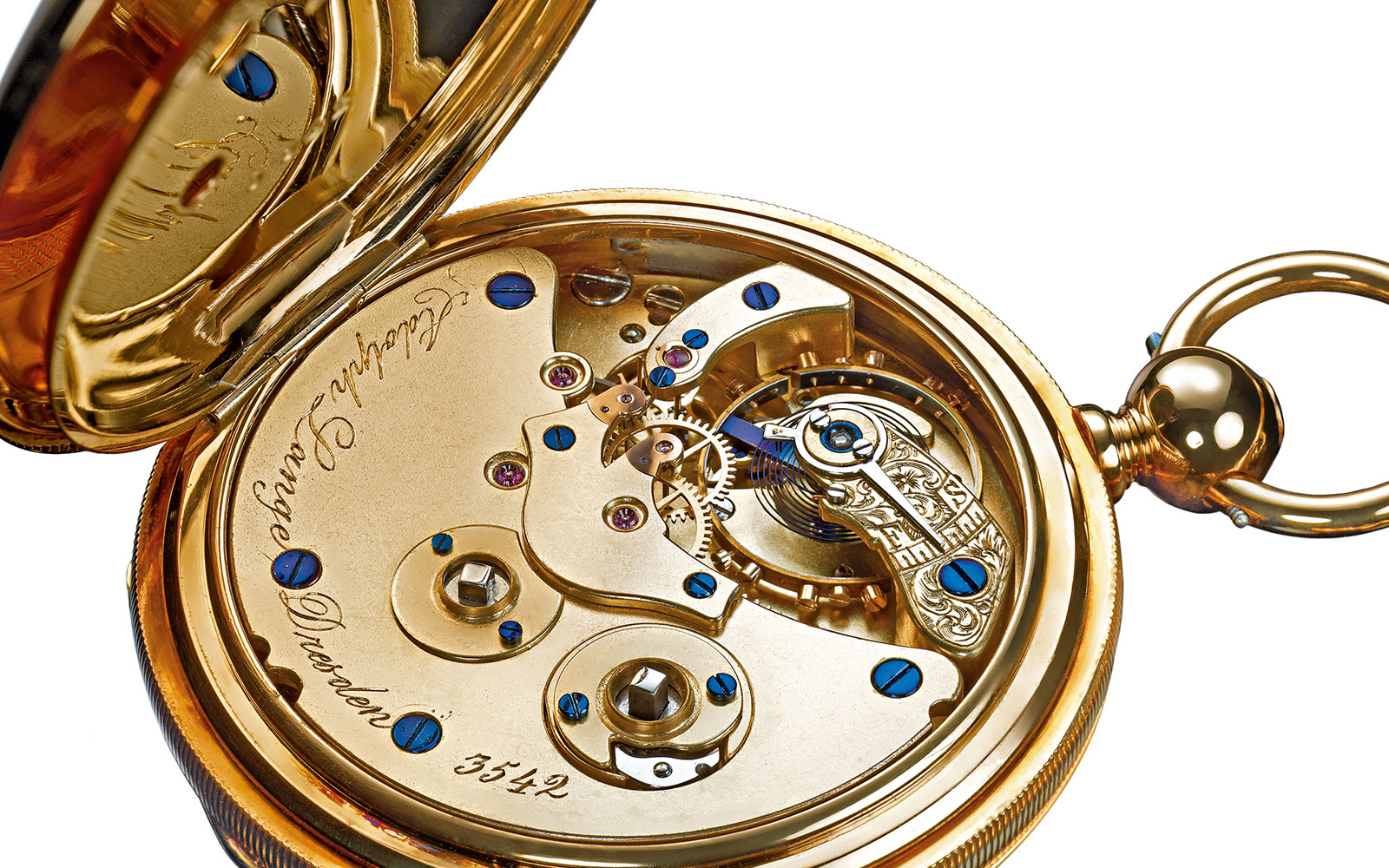 The World-Famous Pocket Watches
In the late 19th-century, complicated and elaborately decorated pocket watches were highly sought-after. Often taking years to complete due to their complexity and the inherent limitations of the technology at the time, they were prized possessions of their oft illustrious owners. Among the most highly-coveted manufacturers was, of course, A. Lange & Söhne. The three examples covered briefly below show exactly why that was: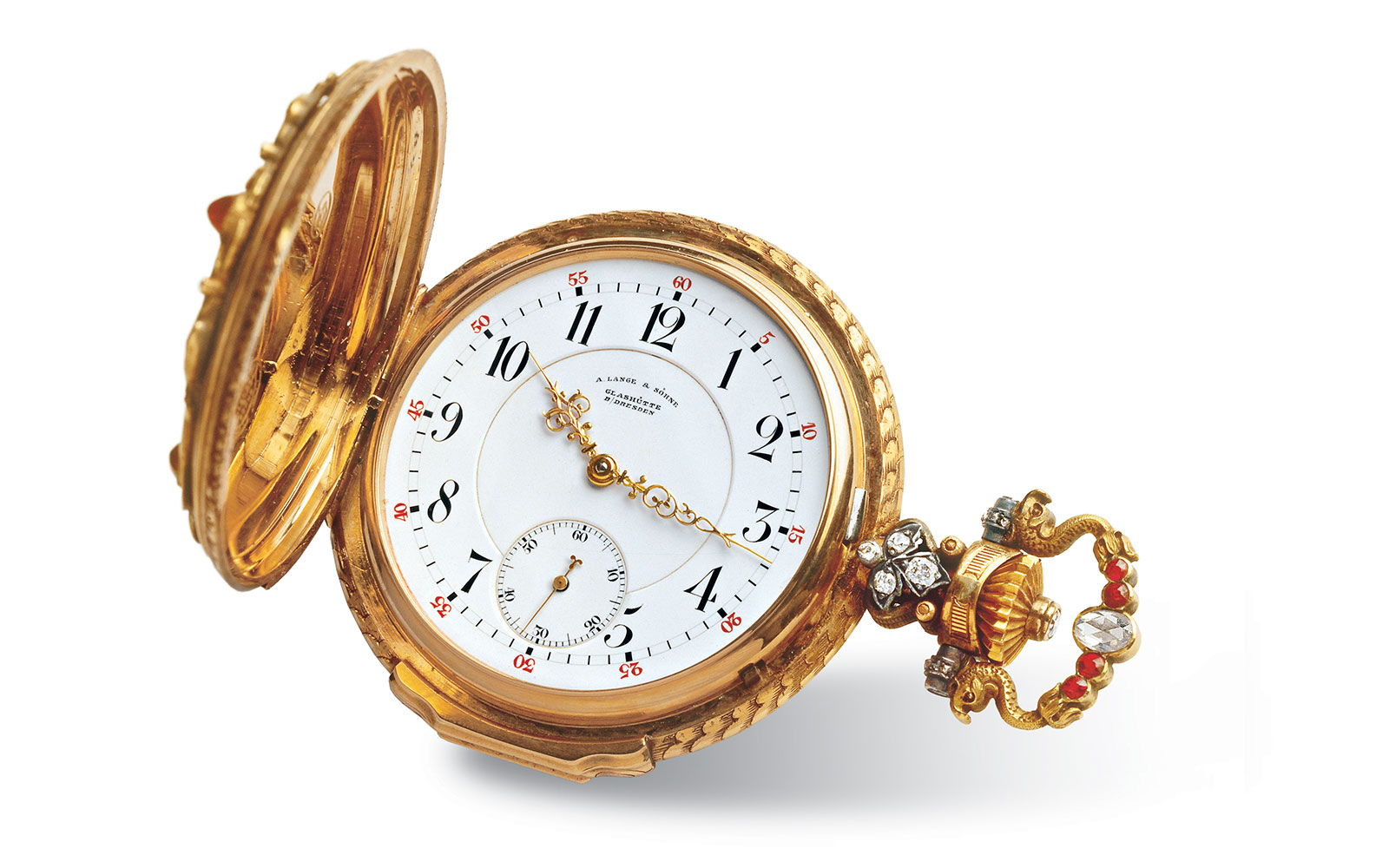 The Sultan's watch
In 1898, Kaiser Wilhelm II, the last German Emperor and King of Prussia, made his first trip east. He brought with him a special gift for the Sultan of the Ottoman Empire; a stunningly decorated pocket watch. On the front of the case, the German monarch is depicted in an enamel portrait set with diamonds. The reverse shows an imperial crown and a 'W' set with diamonds. The bracket ring is supported by two leaping dolphins. The timepiece is also gilded and the balance cock is engraved by hand. The gold screws on the compensation balance and the gold pallet fork and gold escape wheel are typical for most Lange 1A grades. Kaiser Wilhelm was willing to wait a long time for its construction, as the quality of this piece was to be unparalleled across the globe.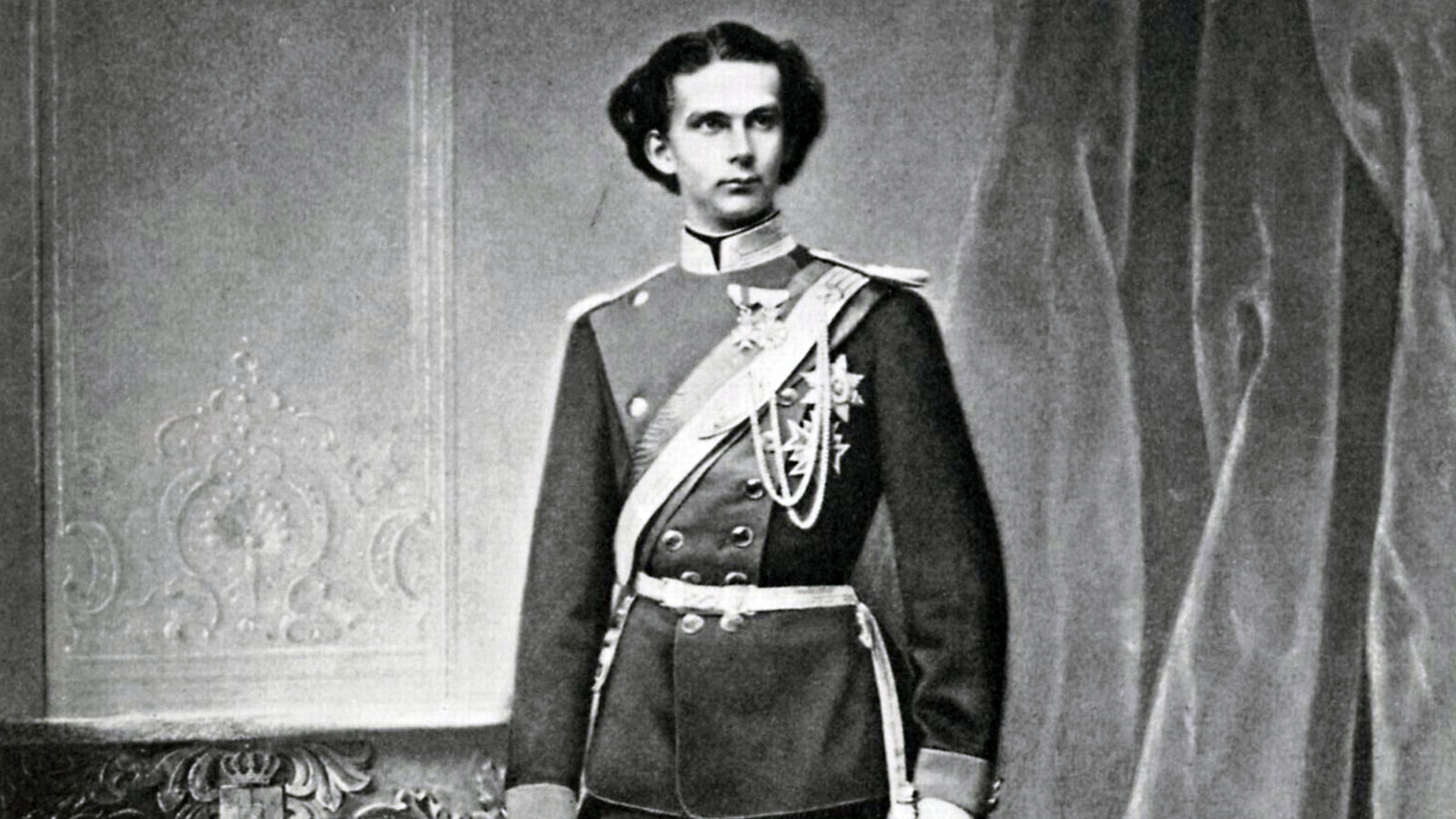 The "Fairy-tale King"
Ludwig II, King of Bavaria, was renowned for his love of opulent beauty. His famed Neuschwanstein Castle, in southwest Bavaria, has earned him the nickname the "fairy-tale king". A devotee of German opera composer, Richard Wagner, Ludwig II ordered a special timepiece for his favourite Wagner opera singer, Heinrich Vogel, from the Lange manufactory. The singer performed at the original performance of the opera Die Walküre around 1870 in the Munich Königlichen Hof- und Nationaltheater. The case of the pocket watch has five scenes from the opera in enamel on the individual covers. This piece is also of grade 1A and has a diamond endstone.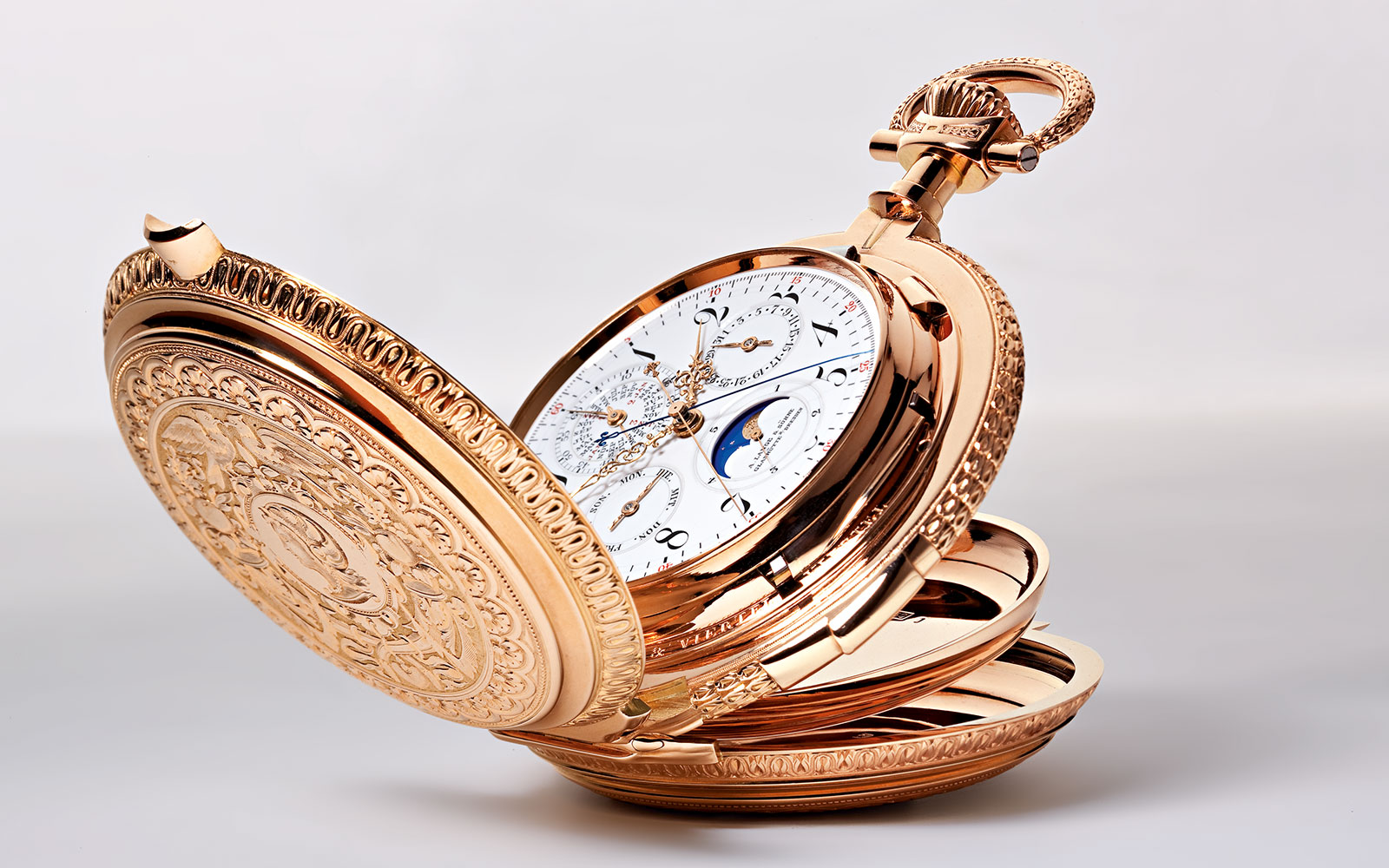 The GRAND COMPLICATION No. 42500
The best example of Richard Lange's genius, however, is perhaps the GRAND COMPLICATION no. 42500. Only one was ever and sold, ordered by a gentleman named Heinrich Schäfer in Vienna in 1902. It is the most complex piece that the company has ever created; the clock has a chiming movement with a grande and petite sonnerie, a minute repeater and a split-seconds chronograph with flying seconds (seconde foudroyante) and 60-minute counter. It also has a perpetual calendar with a moon-phase display. All this is concealed in a wonderfully chiselled and hand-engraved gold savonette case with classic Graff engraving. The German silver 1A-grade piece is driven by two barrels.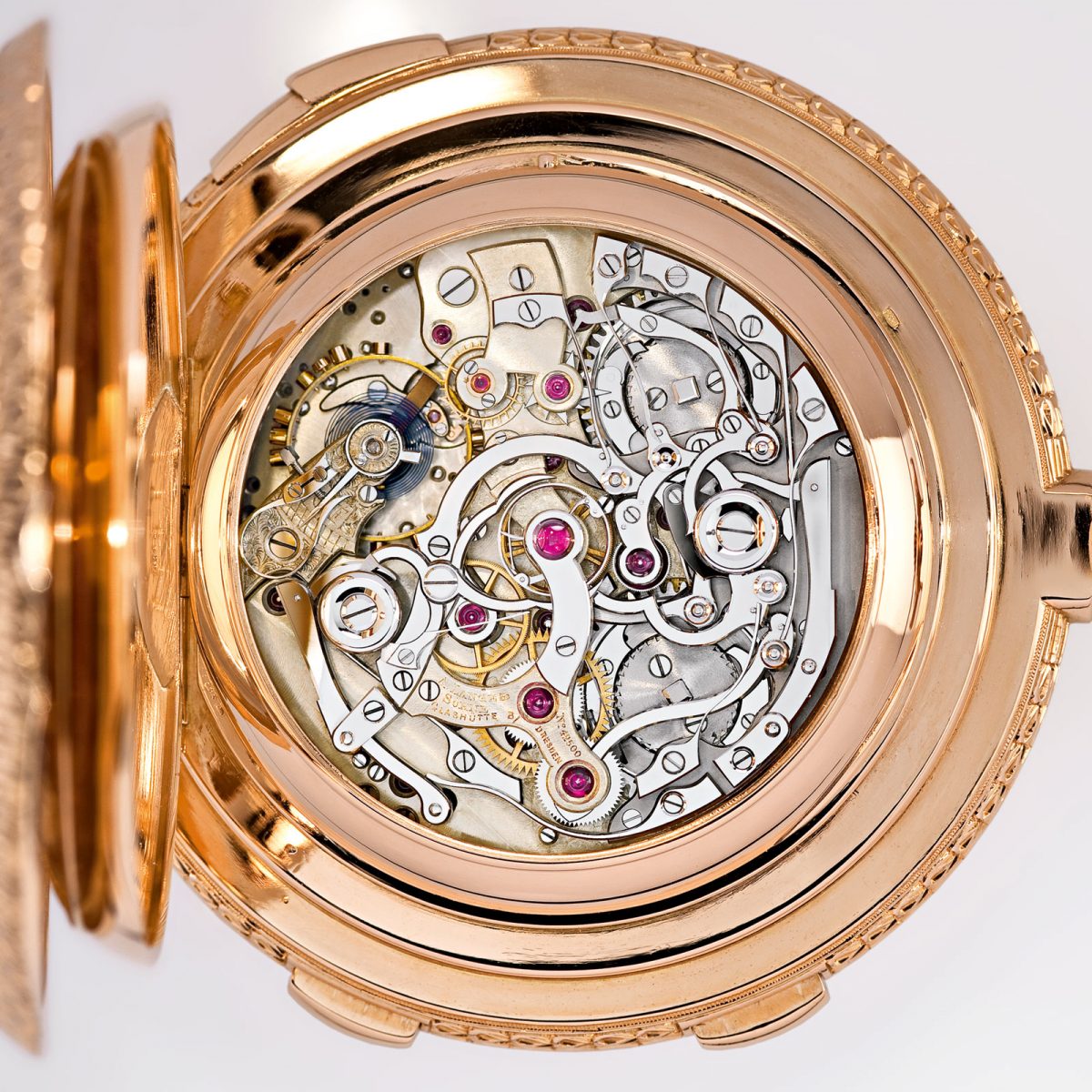 As we can see, by the early 20th-century, A. Lange & Söhne had risen to pre-eminence. The company had earned a worldwide reputation for prestige and manufacturing excellence thanks to these incredible pieces, and many others. Yet, despite this exceptional work and steadfast dedication to innovation, the progress of the company – through no fault of its own – will be abruptly cut short. Be sure to catch Part 3 to learn more about this untimely demise, and the ultimate return to prominence once again almost 50 years later. Click here to view the A. Lange & Söhne collection at Watches of Switzerland.
It's been just 25 years since A. Lange & Söhne presented its first four watches to the market. A mere blink of the eye in an industry where history actually means something. Yet, the incredible story of this German watch manufacturer has been centuries in the making. It is one of hope, resilience and innovation. Underpinned by the uncompromising desire to achieve perfection in all aspects of traditional watchmaking.
Understanding the history and legacy of A. Lange & Söhne is the key to understanding and appreciating what makes this brand so exceptional. As the only authorized retailer in Australia, we feel it is our privilege but also our obligation to share this fascinating story with you. Which is why we have created a special series of articles covering the origins of the brand; from its original founding in the 1840s all the way up to significant milestones in the present era.
It's a fascinating journey and one well worth your time reading, even if you have just a passing interest in the brand.
As always, if you have any questions at all or would like to learn more about A. Lange & Söhne and the incredible timepieces they create, please do not hesitate to visit or contact one of our boutiques.