The History of A. Lange & Söhne Part 3
The Great Revival
As the son of Rudolf Lange, grandson of Emil (link to part 2) and great-grandson of Ferdinand Adolph Lange (link to part 1), Walter Lange always knew what he wanted to be. Even as a young boy he dreamed of becoming a watchmaker and joining the family business. Born in 1924 in Glashütte, he spent much of his childhood in and around the workshops of A. Lange & Söhne, absorbing as much knowledge as he could.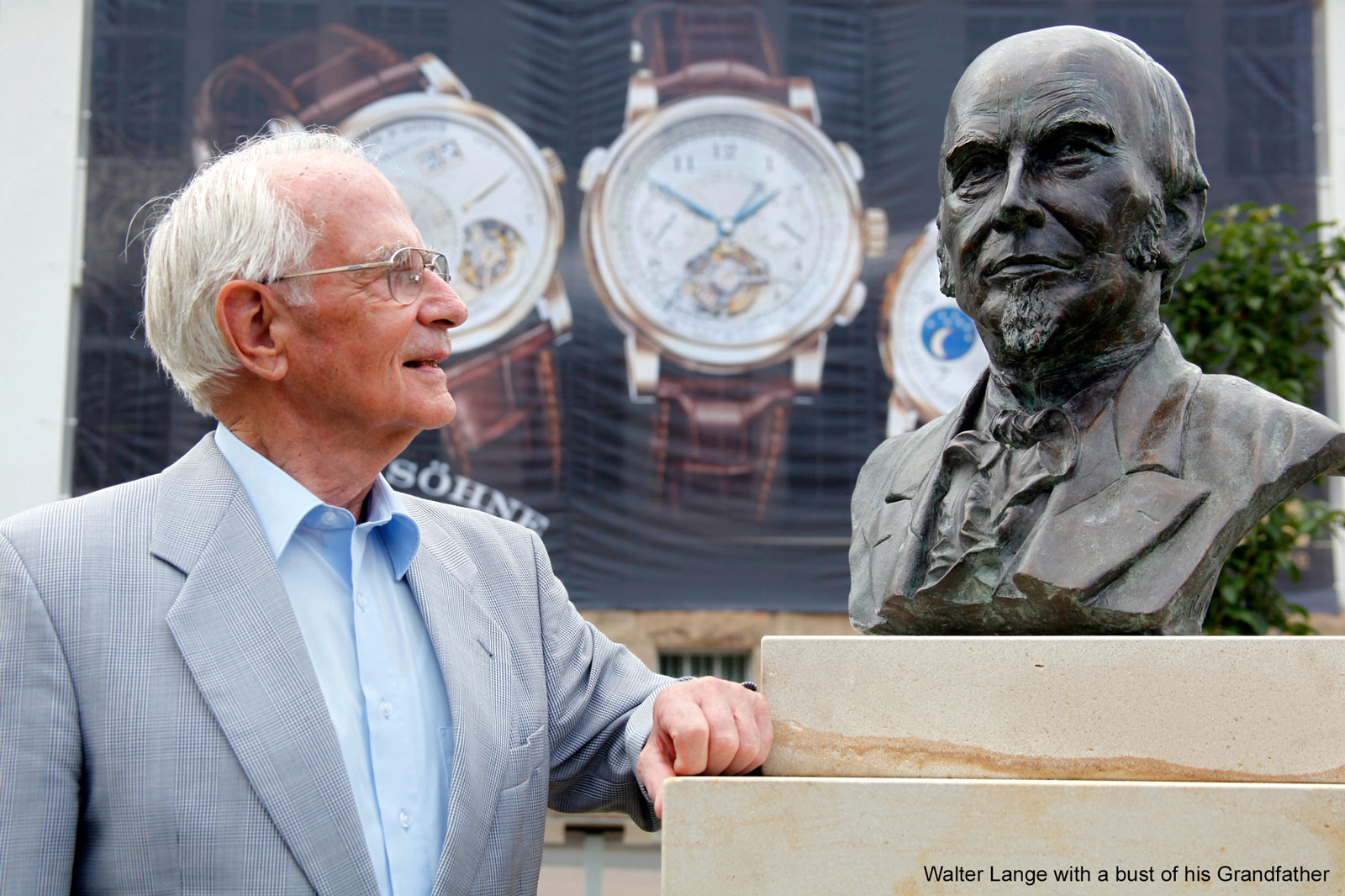 At the age of 17, he left home to attend the renowned watchmaking school in Karlstein in Austria, intent on returning at the end of his studies to follow in his ancestors' footsteps. Even as World War II neared its climax, Walter Lange somehow managed to complete his interrupted studies, in spite of the surrounding chaos and destruction. Then, in 1945, on the last night of the war, the company's main production building was partially destroyed in a bombing.
A devastating blow.


Wearied but still hopeful, the family attempted to make a fresh start. Sadly, it was not to be. As they tried to piece back together their lives, the Iron Curtain came down and the expropriation of German businesses in the Soviet-occupied zone began. In 1948, all the Glashütte watch companies were nationalized and the A. Lange & Söhne brand ceased to exist.
Fortunately, for fine timepiece lovers the world over, the story did not end there.


It would be more than 40 years before the Berlin Wall eventually fell in November 1989. A historic and joyful event. Throughout this involuntary hiatus Walter Lange had never given up on his dream of one day re-establishing the family business in Glashütte. He was no longer a young man fresh out of watchmaking school but was still every bit as determined to succeed. And so, in 1990, he, along with industry legend Günter Blümlein, made a plan to establish the Lange manufactory anew.
"At that stage, we didn't have much. We didn't have any watches we could build and sell, we didn't have any employees, any premises or any machinery. We only had the vision of the best watches in the world that we wanted to build in Glashütte all over again."
– Walter Lange

Incredibly, the new Lange Uhren GmbH filed its first patent a mere two years later in 1992: the outsize date. A further two years after that, this patented complication appeared in three of the four first A. Lange & Söhne watches. It has since become a defining feature of many of A. Lange & Söhne's timepieces.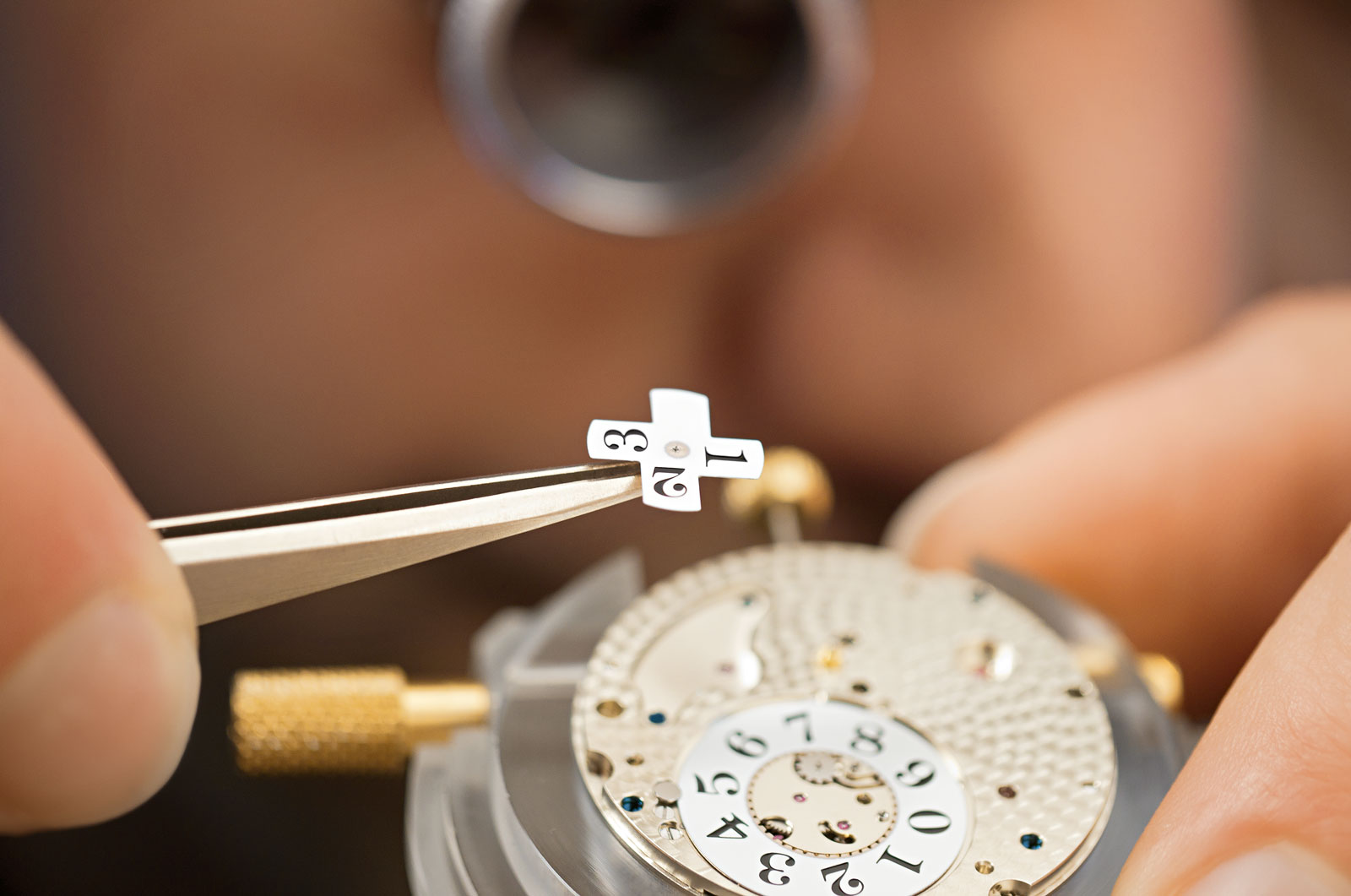 Included within the historic first four watches was the Lange 1, without question an icon of watchmaking design. Today, this special model has evolved into a full collection of watches and remains one of the key pillars of A. Lange & Söhne. Part 4 of our series focuses exclusively on the Lange 1, from its early beginnings right up to highlights from the present-day collection. Recommended reading for anyone looking to learn more about the unique heritage of this German watch manufacturer.
 Click here to view the A. Lange & Söhne collection at Watches of Switzerland.
It's been just 25 years since A. Lange & Söhne presented its first four watches to the market. A mere blink of the eye in an industry where history actually means something. Yet, the incredible story of this German watch manufacturer has been centuries in the making. It is one of hope, resilience and innovation. Underpinned by the uncompromising desire to achieve perfection in all aspects of traditional watchmaking.
Understanding the history and legacy of A. Lange & Söhne is the key to understanding and appreciating what makes this brand so exceptional. As the only authorized retailer in Australia, we feel it is our privilege but also our obligation to share this fascinating story with you. Which is why we have created a special series of articles covering the origins of the brand; from its original founding in the 1840s all the way up to significant milestones in the present era.
It's a fascinating journey and one well worth your time reading, even if you have just a passing interest in the brand.
As always, if you have any questions at all or would like to learn more about A. Lange & Söhne and the incredible timepieces they create, please do not hesitate to visit or contact one of our boutiques.