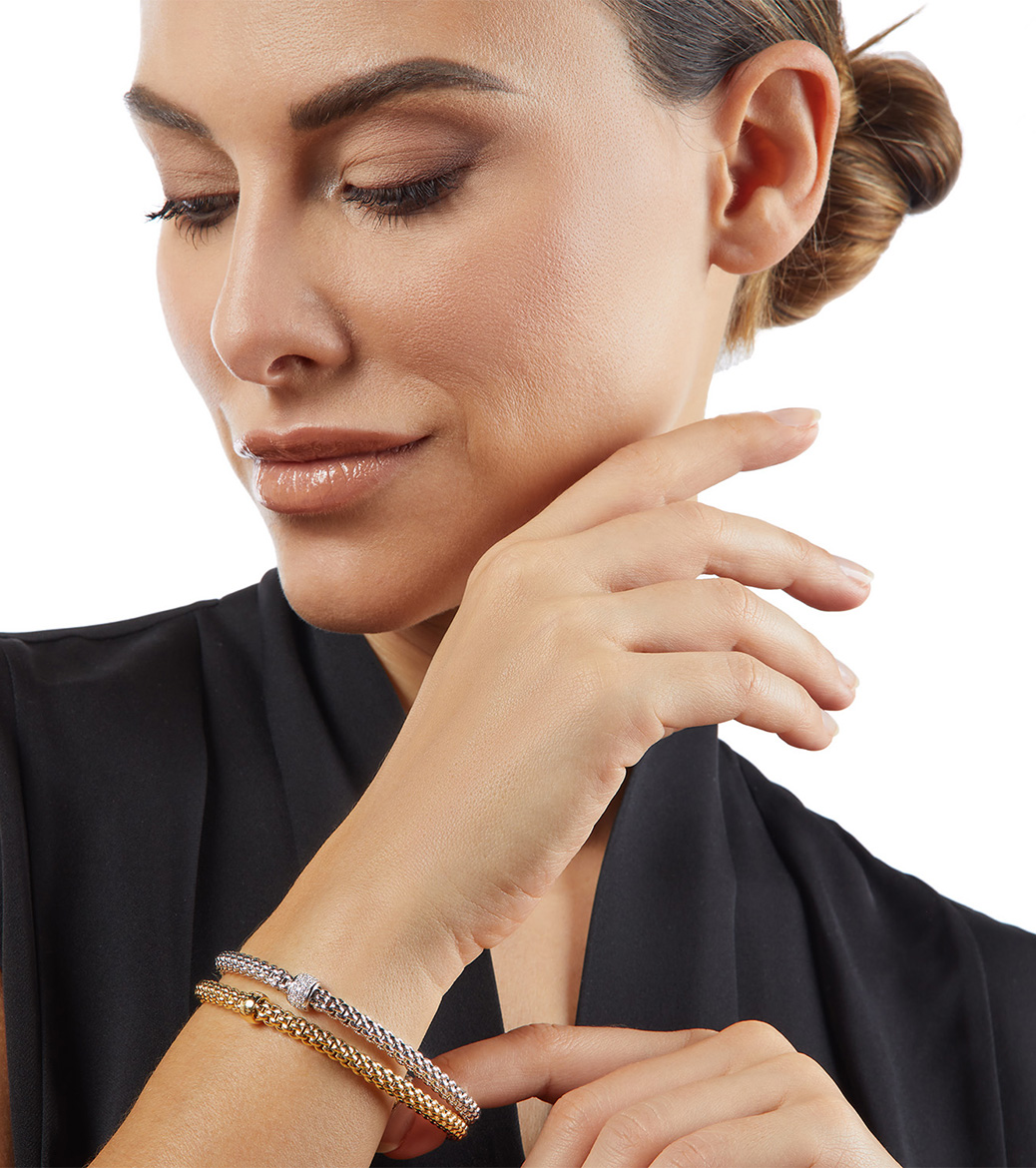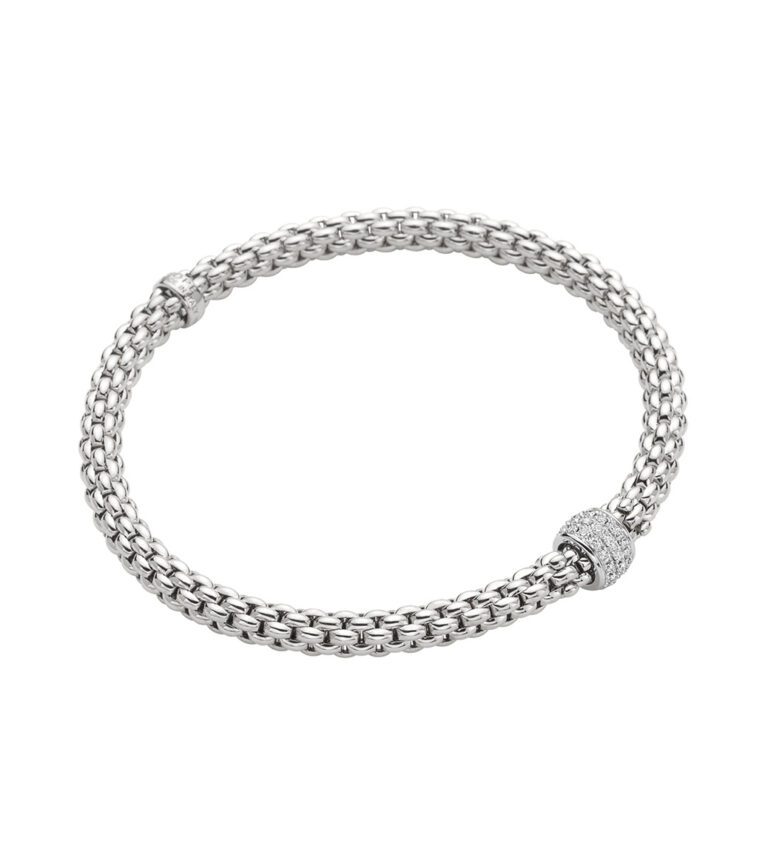 FOPE
Solo White Gold Pave Diamond Bracelet
634B PAVE M
Flexible bracelet entirely made of 18 carat white gold with diamond pave white gold rondel.
$8,915
AUD / Including GST
Detailed features & specifications
The Solo collection brings a new contemporary slant to Unica, the brand's best-selling range in the Nineties. The bracelet's white gold mesh is now flexible, the proportions are slightly smaller than the thicker chains in vogue at the time, and there are numerous new versions with gold loops, pearls and diamonds in different carats. The matching set also includes chokers, chain and tassel necklaces, earrings and rings.