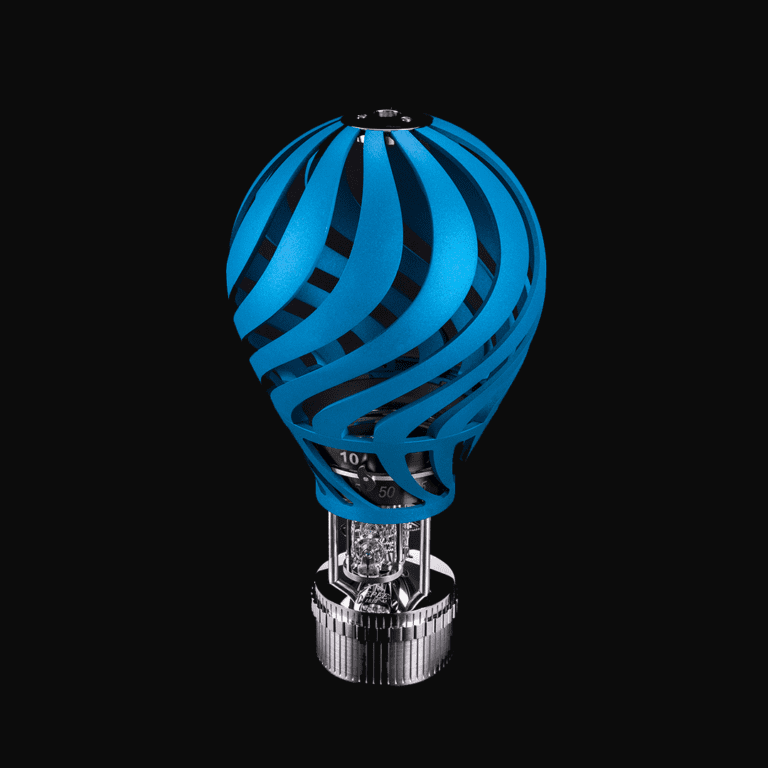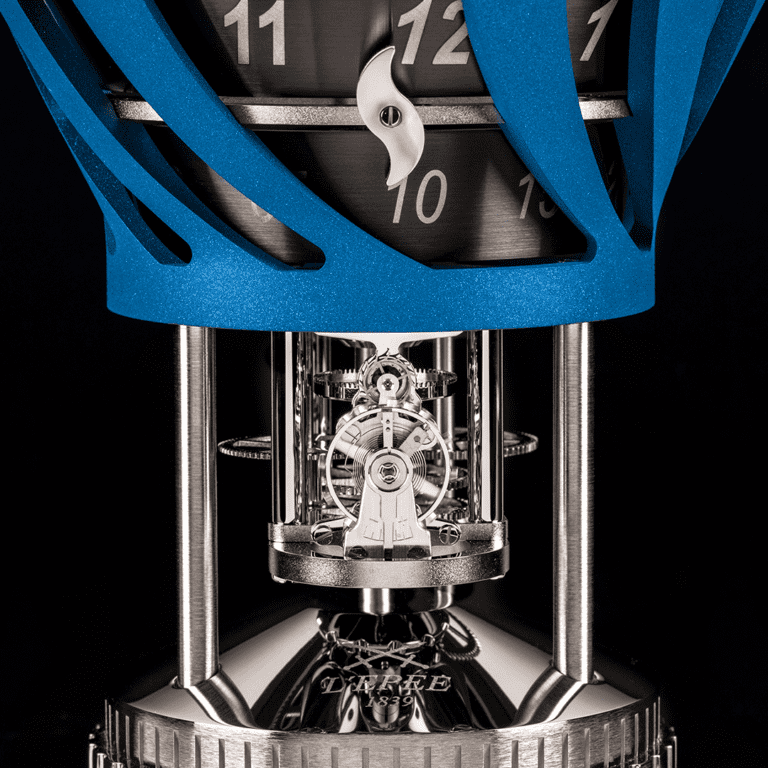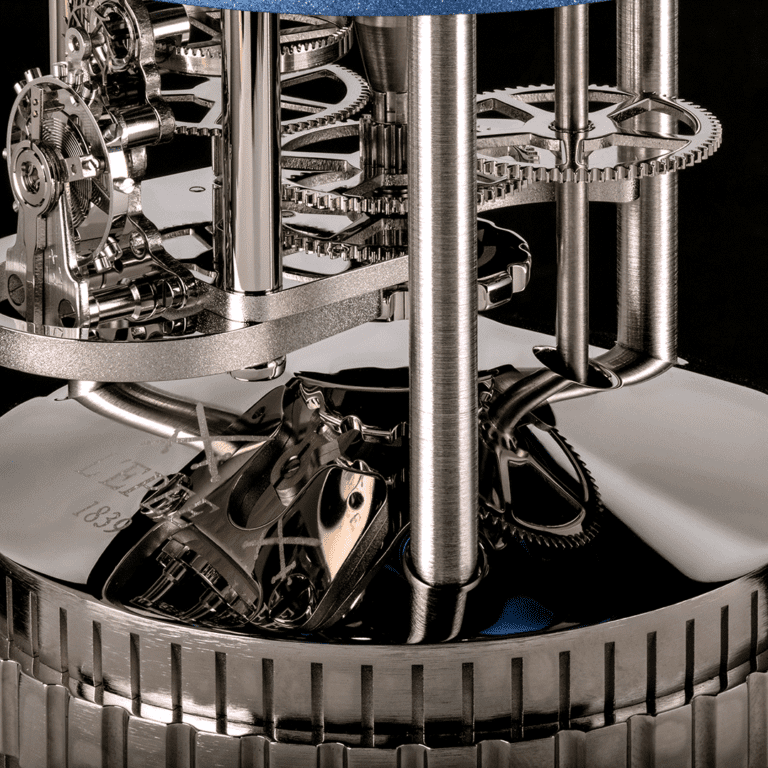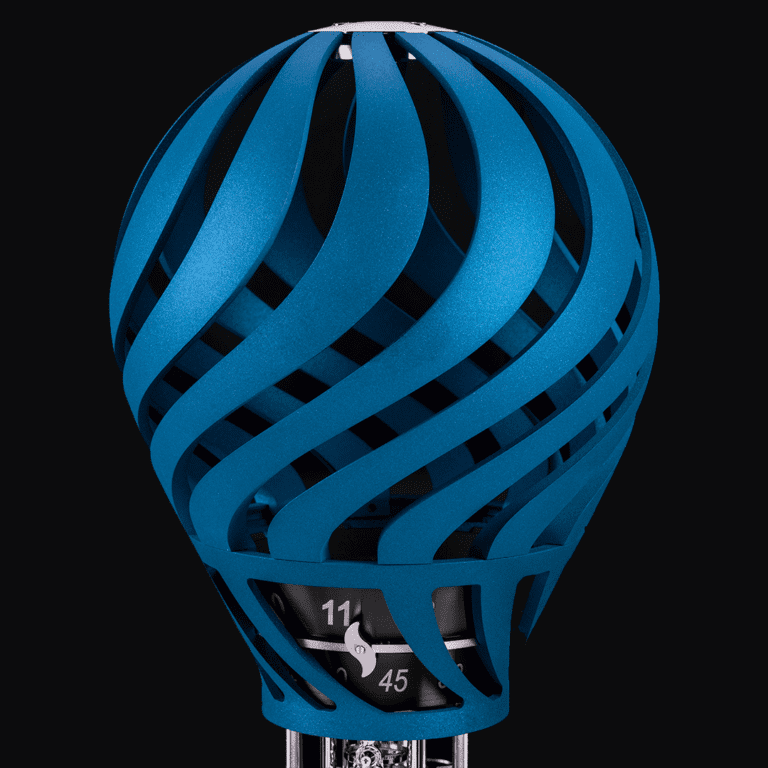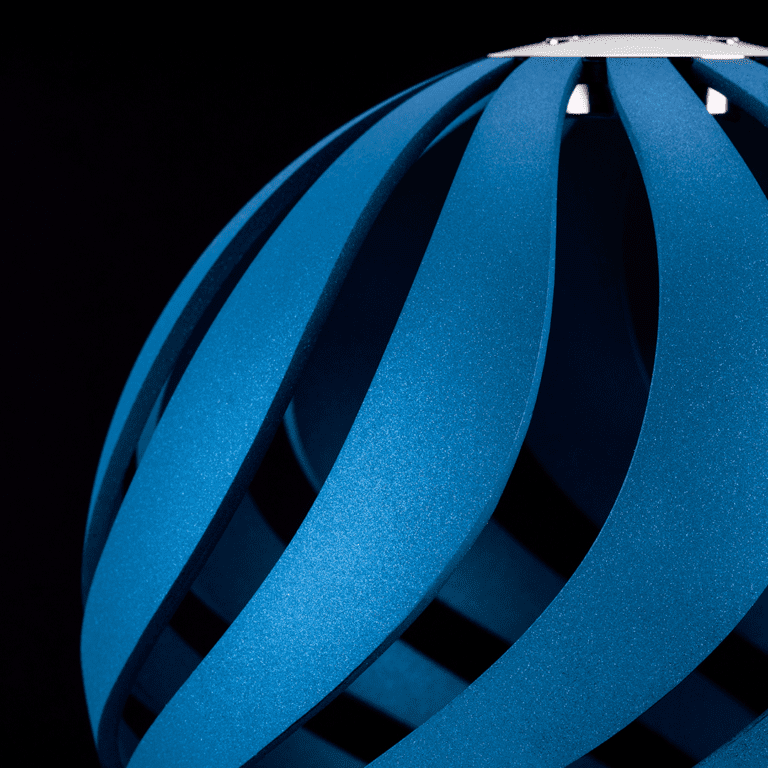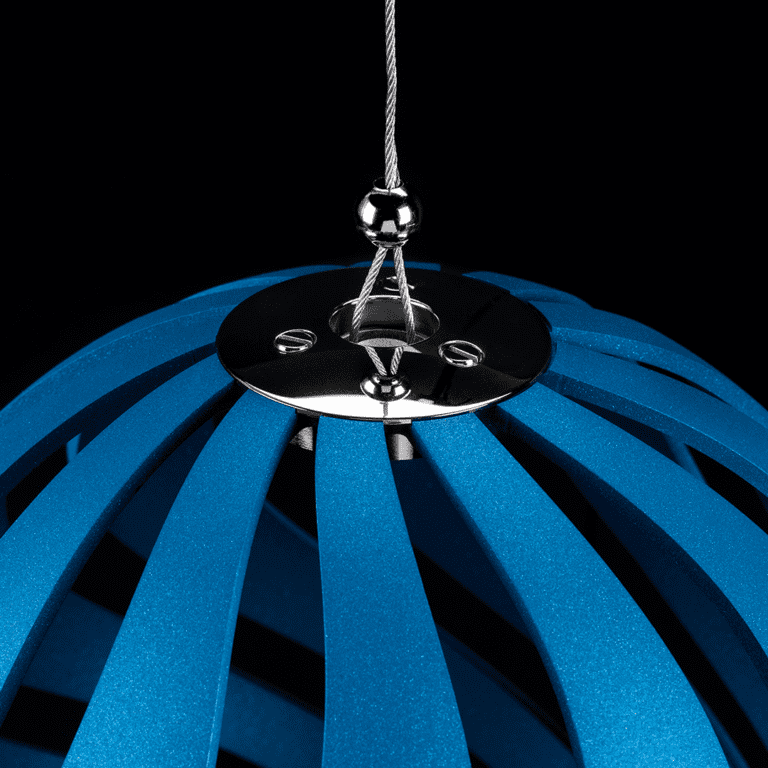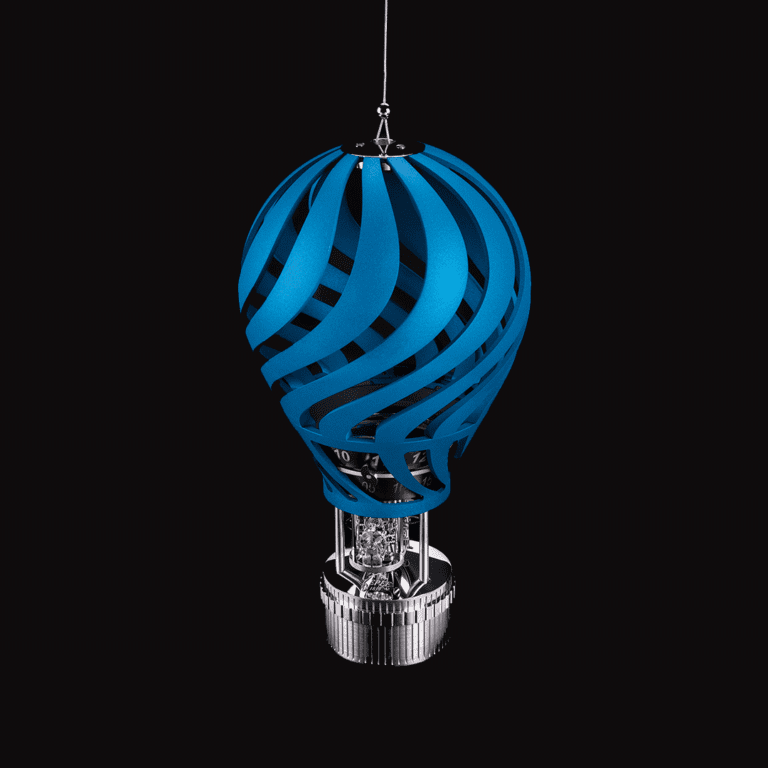 L'Épée 1839
Hot Balloon
74.6002/404
EXCLUSIVE LIMITED EDITION – Blue
Hot Balloon is produced in a limited edition of 50 pieces per color in Black, Blue, Red
$47,440
AUD / Including GST
Detailed features & specifications

Time Takes Flight: The First Suspended Clock
An official partner of l'École cantonale d'art de Lausanne (ECAL), and specifically its Masters program in Advanced Studies in Design for Luxury and Craftsmanship, L'Épée 1839 created this clock on the theme of travel in collaboration with the talented design student Margo Clavier.

INSIGHTS
L'Épée 1839 has imagined its tethered flight in a very specific way, offering a completely new way of presenting time. Hot Balloon can be displayed on a desk, a table or a shelf, and it can also be hung directly from the ceiling, floating in air above it all – a first for a mechanical clock of this scale.
Hot Balloon is therefore be supplied with a suspension kit. A very thin cable, fully incorporated into the clock's design, attaches to the hot air balloon, allowing it to take flight. The time is displayed on the balloon's burner; a two-pointed needle resembling a flame indicates the hours and minutes on two black cylinders stacked one on top of the other.
The crown for setting the time is located under the vertical escapement, and its gear train is located between the basket and burner, in place of the blast valve. Just as the flow of gas inflating the hot air balloon is adjusted with the blast valve, the clock's time is adjusted with this crown.
Winding the clock involves the whole basket. Regardless of how Hot Balloon is displayed, to wind the clock, simply turn the base several times (generally six turns), to provide enough power for eight days of flight. For greater ease of use, especially when Hot Balloon is placed on a table, L'Épée 1839 has also made it possible to wind the clock by turning the basket's upper ring, to avoid having to lift the clock.

TECHNICAL DETAILS
Functions – Desk clock and suspension clock, Time displayed on two stacked cylinders; flame-shaped indicator serving as hour and minute hands , Wound by the basket, Time setting via the button above the basket
L'ÉPÉE 1839 MOVEMENT – L'Épée 1839 Movement, designed and manufactured in-house , 1855 LR Caliber , Balance vibrations: 18,000 vph – 2.5 Hz, Single barrel, Power reserve: 8 days, Number of jewels: 17, Number of components: 207, Incabloc shock protection system, Palladium plated mechanism, Materials: brass and stainless steel
THE BASKET – The basket is an essential piece of the movement since it serves to wind the barrel. Materials: brass and stainless steel, Finish comprised of polishing, sand-blasting and satin finishing.
THE BALLOON – Materials: brass and stainless steel, Finish comprised of polishing, sand-blasting, satin finishing and painting. , A system for ceiling suspension composed of a cable and a hook at the top of the balloon.