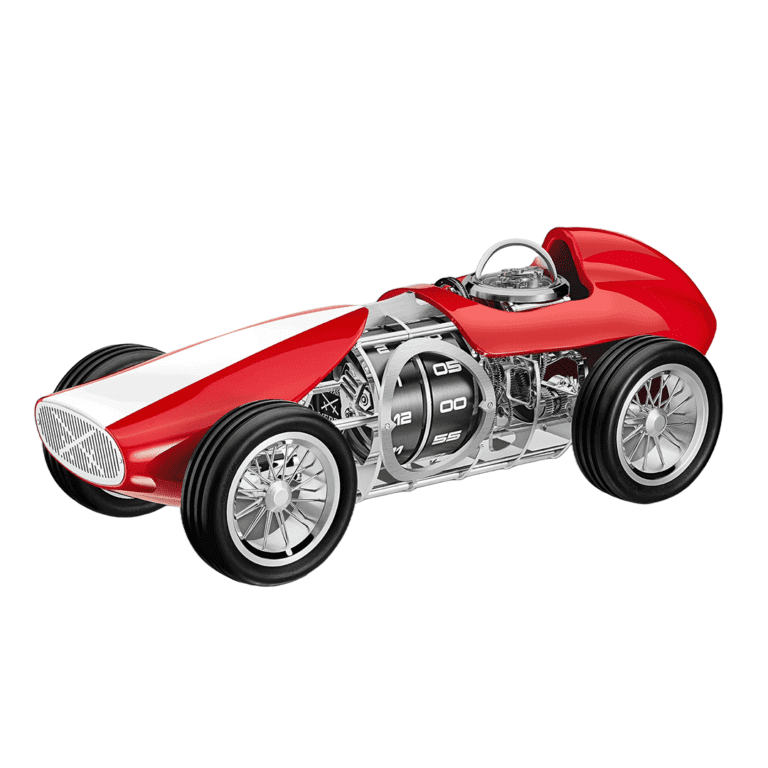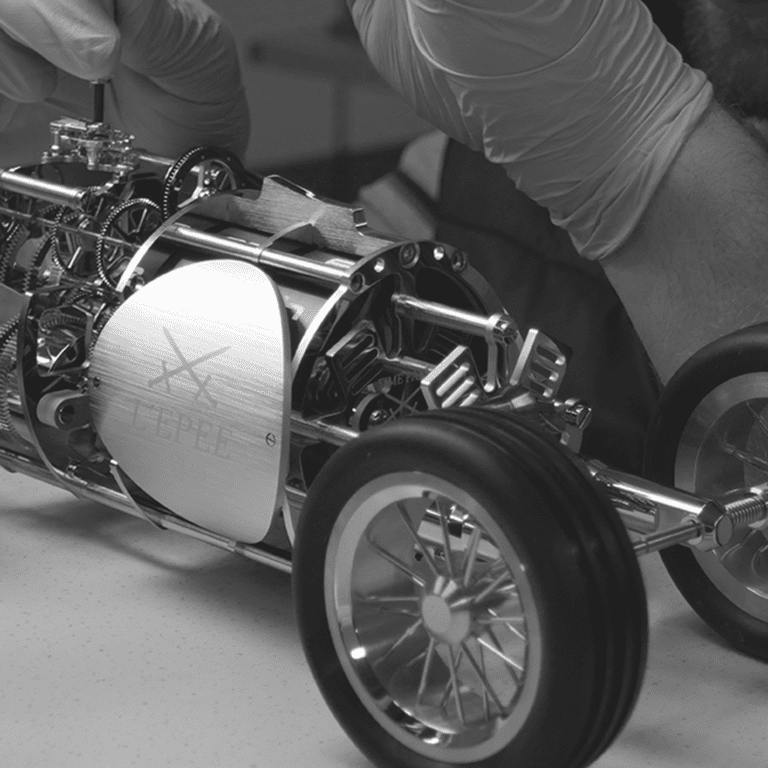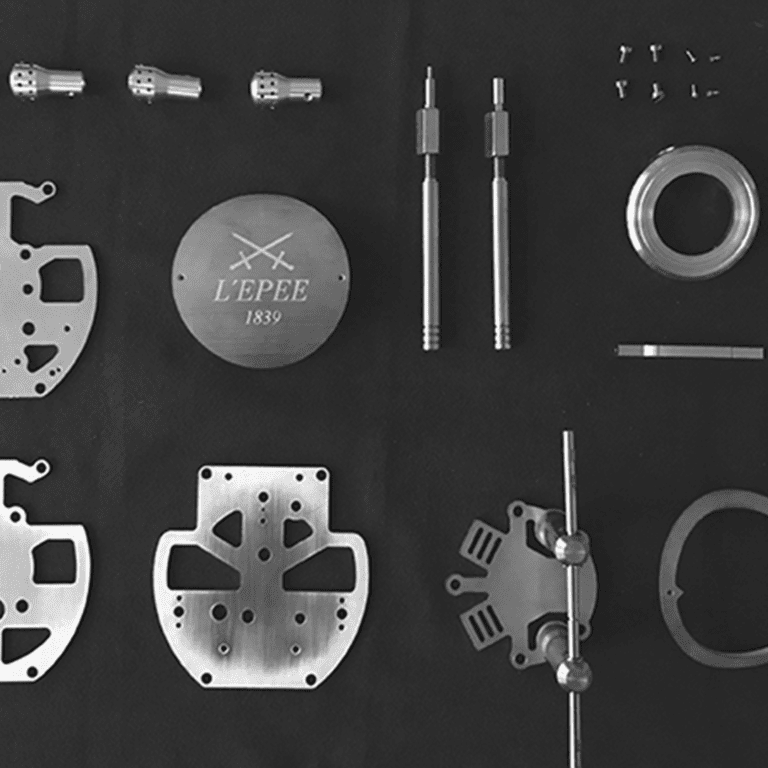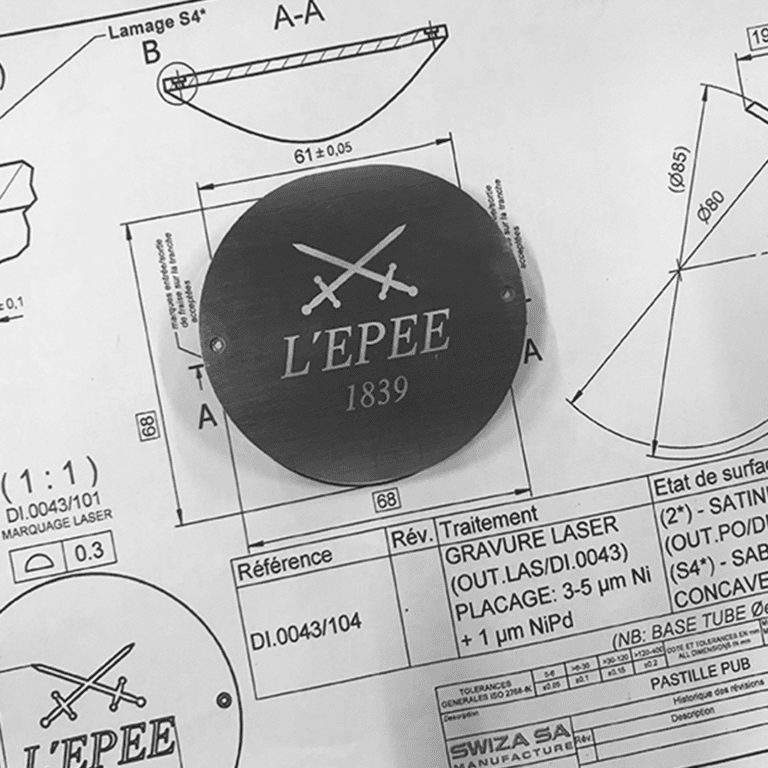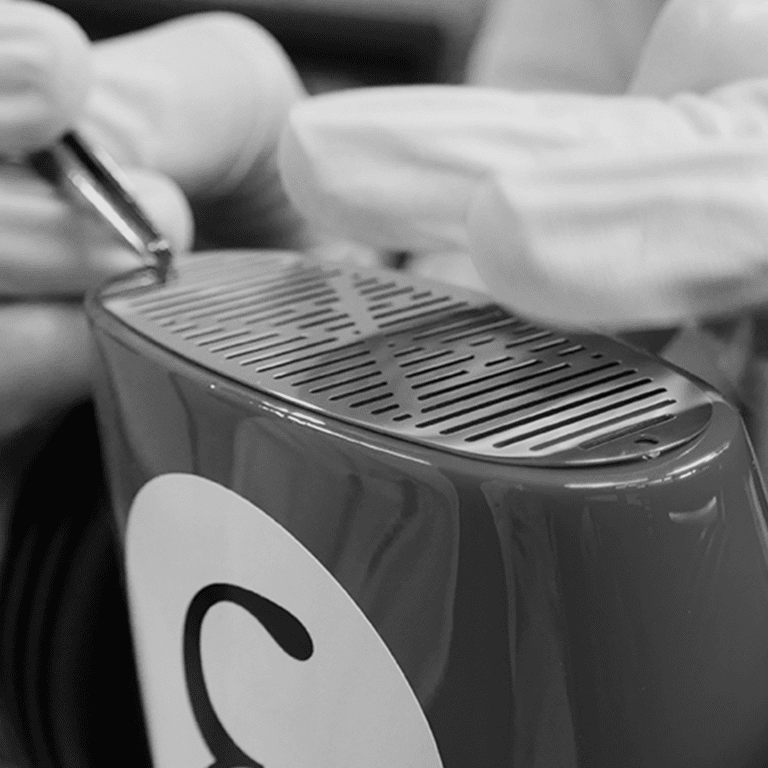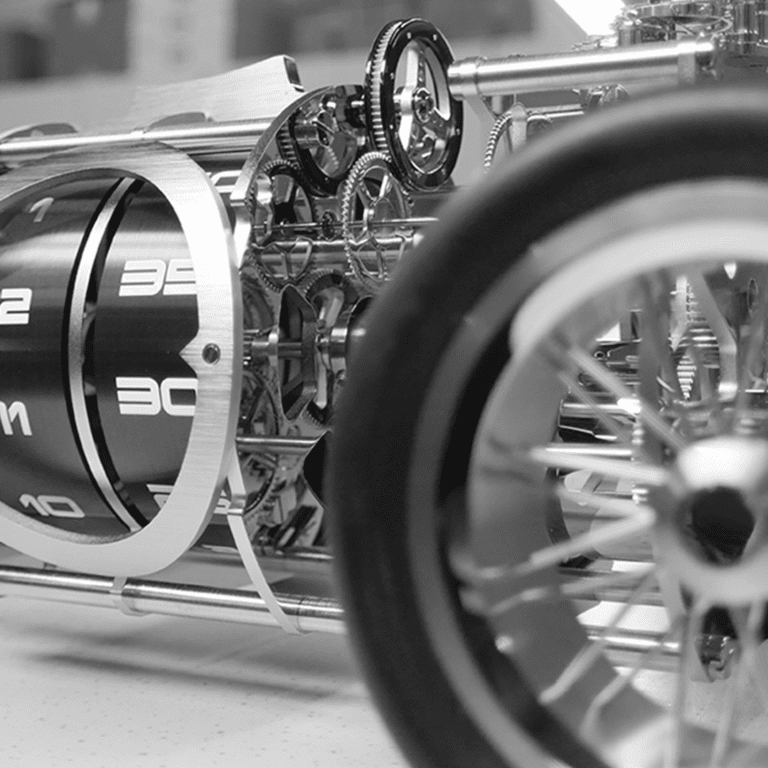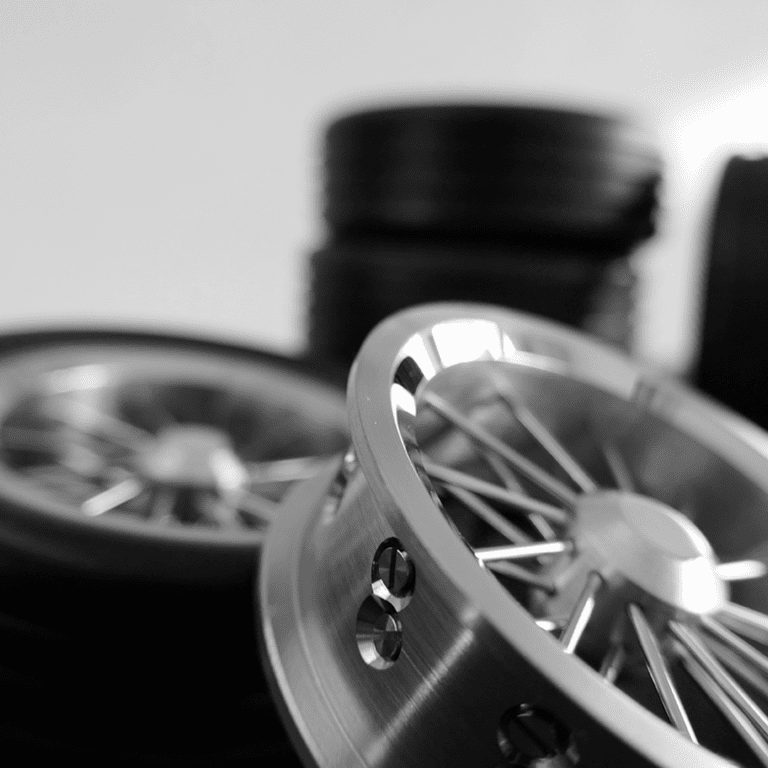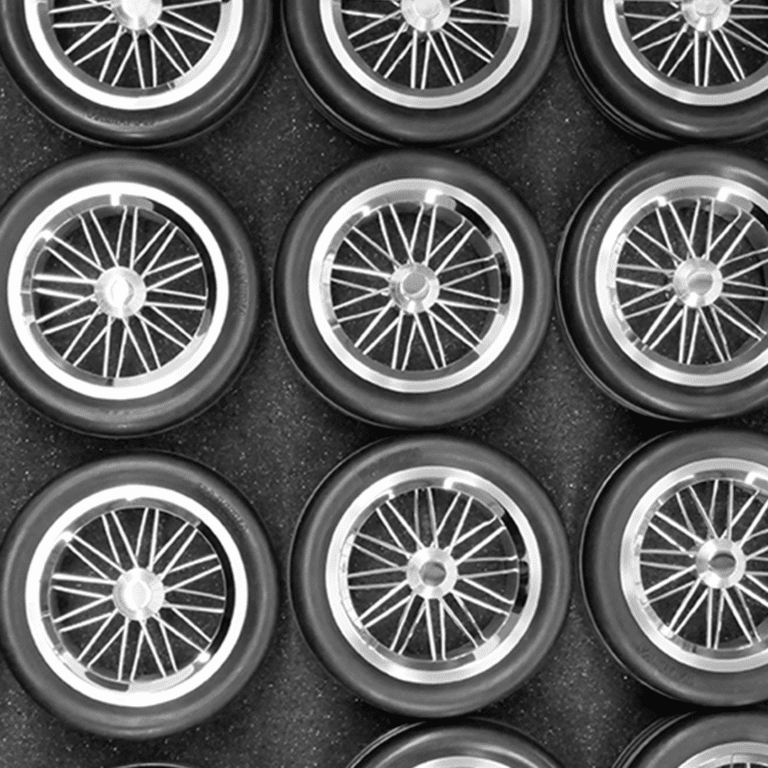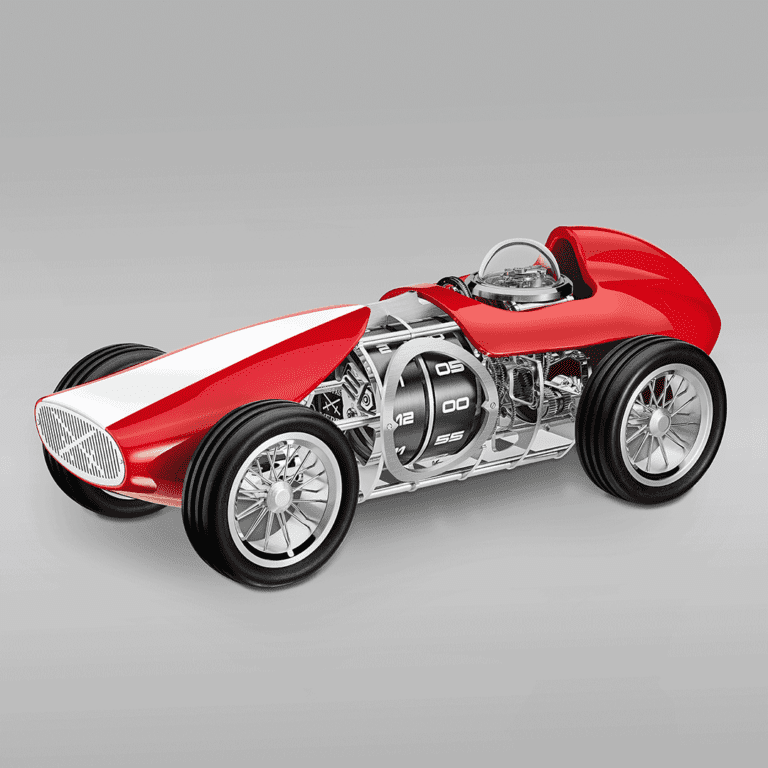 L'Épée 1839
Time Fast
74.6004/164
LIMITED EDITION – Red
Limited edition of 100 pieces
L'Epée 1839 takes us behind the wheel of the Time Fast. This vintage-inspired race car and a modern clock in one is a kinetic sculpture that tells the time. It was designed by Georg Foster, a promising young newcomer and major contributor to this second collaboration between ECAL (Ecole cantonale d'art de Lausanne) and the Swiss manufacture.
$65,580
AUD / Including GST
Detailed features & specifications
INSIGHTS
The engine consists of a tiered movement with an 8-day power reserve that was entirely developed to hug the curves of the bodywork.
The hours and minutes are displayed on the side through an aperture resembling a typical competition number, via two engraved stainless steel disks. On the other side of the chassis is the advertising spot, the characteristic circle on iconic race cars, which can be optionally customized to create a personalized car, by means of an engraving, for example (the L'Epée 1839 logo comes as standard).
In the cockpit, the car's steering wheel, which has been specially designed to incorporate the time-setting wheel, can be used to adjust the time if the engine ever breaks down. Located in the driver's seat, a counterclockwise adjustment adjusts the time, while clockwise adjustment can be used to reposition the steering wheel once the correct time is set.
Time Fast D8 needs to be filled up (with mechanical energy) once every week. The mechanical movement's barrel is wound by moving the wheels in reverse to provide the car with the power it requires to remain fully functional. Meanwhile drive mode is simply designed to provide unimpeded delight.

TECHNICAL DETAILS
Design & Display – Hours and minutes display, Inspired by 1950 Formula one racing cars ,Full bodywork in aluminum, resembling racing car bodywork, H-shape car frame design, Automotive lacquers for a sleek finish, Blown glass dome simulating the driver's helmet, Comprised of 289 components
Dimensions & Weight – Dimensions: 38.5 cm long x 16 cm wide x 12 cm high, Weight: 4.7 kg
Movement: Tiered mechanical movement, L'Epée 1839 1855 MHD in-house caliber, Power reserve of 8 days
Materials & Finishing – Constructed with nickel and palladium-plated brass, stainless steel, blown glass dome, and aluminum bodywork, Spoked rims made of stainless steel, Tires crafted from hard-wearing rubber, Finishing includes polishing, sand-blasting, and satin-finished parts, Painted bodywork with automotive paint
Features – Construction and materials inspired by the automotive industry, Time can be set via counterclockwise rotation of the steering wheel, The clock is wound using the rear wheels, resembling a pull-back toy car, Each color is associated with a specific racing team or auto brand, adding a personalized touch to the design.