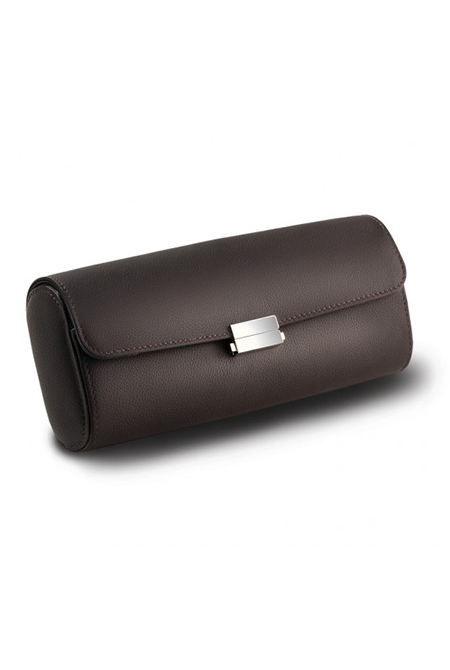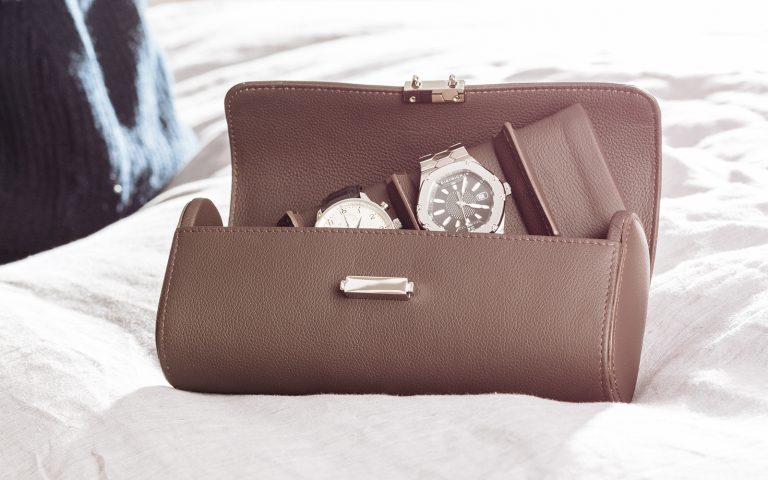 Scatola
POCHETTE 3 Watch Travel Case in Chocolate
POCHETTE CHOCOLATE P.
Handmade in Italy.
A watch travel case in chocolate leather equipped with a cushion which allows you to store up to 4 watches and jewellery such as bracelets or necklaces. Custom silver coloured clasp.
$530
AUD / Including GST
Detailed features & specifications
Weight (Kg) 0.250
Dimensions (cm) H x L x D 10 x 22 x 7,6
Dimensions (inch) H x L x D 3.9 x 8.7 x 3
Scatola del Tempo
Scatola del Tempo was born from the desire and inventiveness of a watch collector, Sandro Colarieti, who needed watch boxes of the same high quality of his watch collection. Unable to find such boxes in the market place, he decided to make them for himself, using local craftsmen and the finest quality materials.
Initially, he made a small series of boxes, giving those he did not need for himself to friends. After a while, requests from others for similar watch boxes started arriving. This is how Scatola del Tempo, with its "Made in Italy" luxury products, was born and is now known and appreciated across five continents.