The History of Breguet Part 4: The Collections
Montres Breguet is quite unlike any other Swiss watch brand in the market. Offering a balanced blend of technical excellence, ageless design and historical prestige, Breguet timepieces have been coveted by an exclusive clientele of royalty, world leaders and other important figures in history for more than two centuries. We've dedicated the first three installments of our multi-part series on the 'History of Breguet' to understanding how this has come about. Starting with the brand's founding by its namesake, Abraham-Louis Breguet (Part 1), his many innovations and inventions that shaped the course of horological history (Part 2), and how the brand has evolved under various stewardships throughout the centuries (Part 3). Now that we have established a solid foundation upon which to build, Part 4 shifts the focus to the timepieces themselves, more specifically the core collections.
Of course, we understand that trying to do a single Breguet collection – let alone the majority of them – justice in one article is nigh on impossible. However, we are going to do our best to give you a brief introduction to each and whet your appetite to learn more. Our highly trained staff are well versed in every Breguet collection and timepiece and would be delighted to provide more information, along with hands-on demonstrations, in store. Simply book an appointment at either of our Sydney or Perth boutiques for an unforgettable experience.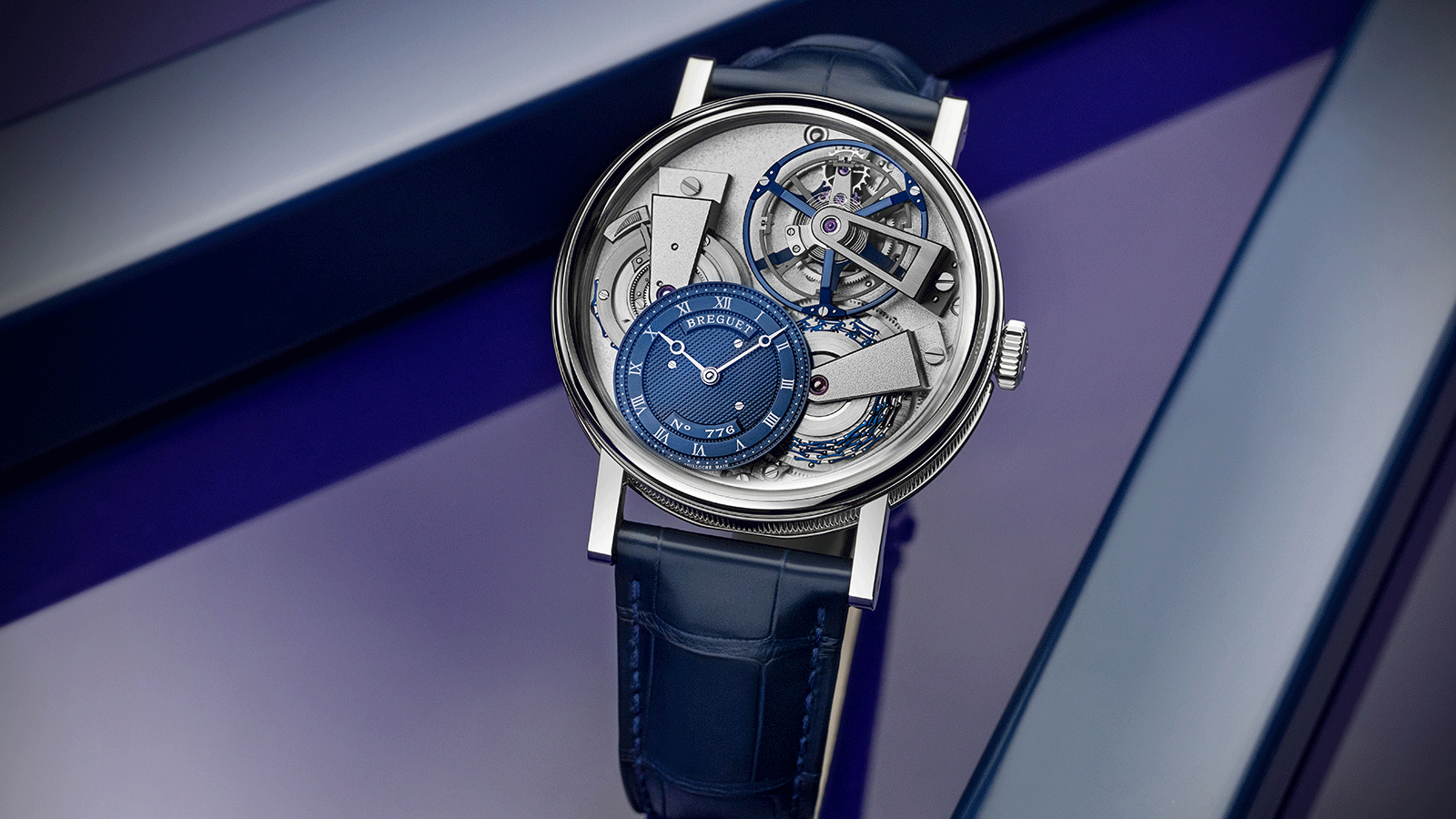 As the name suggests, the Tradition collection celebrates Breguet's rich tradition of pioneering in watchmaking, which stretches back almost 250 years. Enshrined by the brand's founder, Breguet's tradition is one steeped in advancing mechanical technology for the improved measurement of time. As such, timepieces in the Tradition collection emphasise the more technical aspects of the brand's history, including the aesthetic codes established for movements. A key source of inspiration is ALB's legendary souscription (subscription) watches, which he first launched in 1797. The modern collection aptly reconciles these established codes with a forward-looking, avant-garde style. Open-worked dials reveal the inner workings of exceptionally complicated movements, seamlessly blending the contemporary with the traditional. True to the rules of flawless craftsmanship instituted two centuries ago, the expert sand-blasted finishing of surfaces is done by hand. Thus, Tradition watches suggest a vision of Breguet's future, built on the brand's origin story.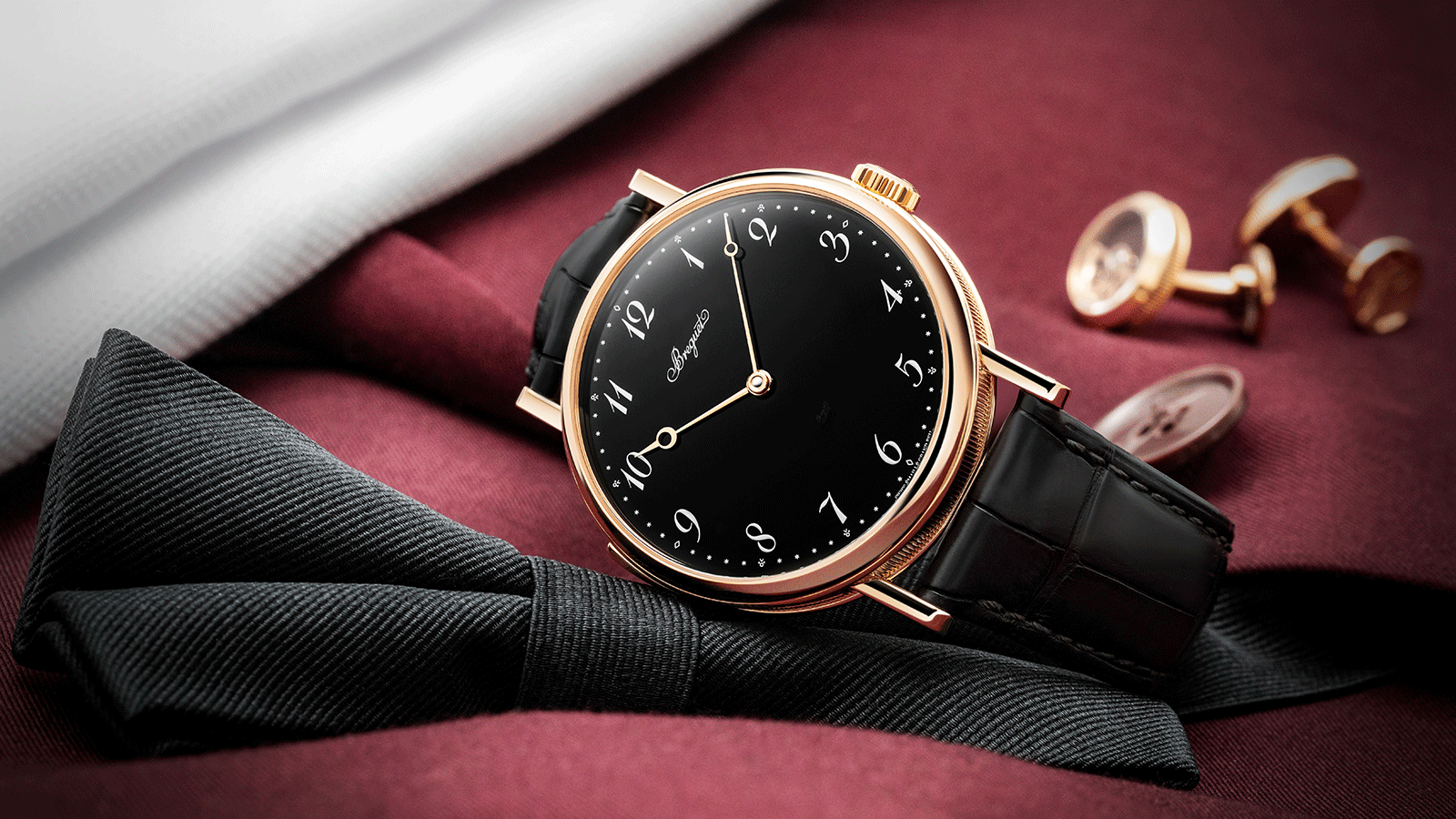 Timepieces in the Classique range exemplify the watchmaking ideals of precision, clarity and elegant lines. These principles formed the foundation of Abraham Louis Breguet's vision for his watchmaking workshop more than two centuries ago and the brand continues to operate by them today. Distinguishing features include precious metal cases, the use of Breguet and Roman numerals, Breguet hands, and the high degree of classic finishing techniques and special materials used on the dial, such as guilloche (a technique involving hand engraving using a rose engine), "Grand Feu" enamel and Mother of Pearl. The collection encompasses timepieces for all wrists, from the classic three-hand dress watch to more elaborate diamond-set affairs.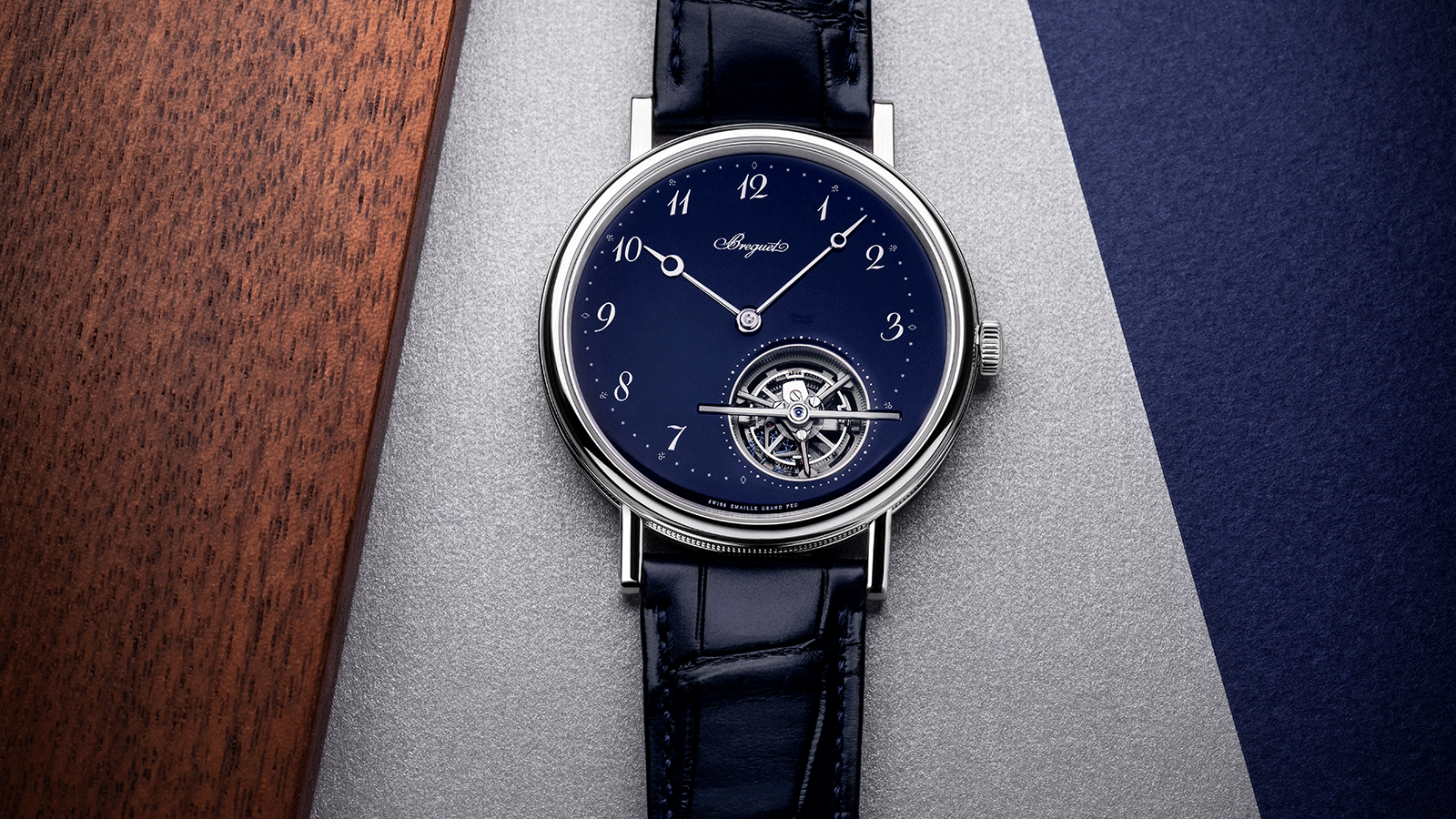 Amongst aficionados, Montres Breguet is perhaps best known for its "Grande Complications". These extraordinary, complicated timepieces carry on the proud legacy of the brand's eponymous founder, whose mind-blowing creations can still be found in the Breguet museum today. Drawing on this spirit of innovation and inventiveness, the Classique complications collection celebrates watchmaking as an art in the superlative. Housed in precious metal cases, models feature impossibly flat tourbillons in single, and sometimes even double arrangements (often with invisible bridges), rotating dials, perpetual calendars, minute repeaters, and more. A great deal of emphasis is also placed on hand engraving, both for the dials and the movements. The watchmakers who have earned the privilege of assembling these masterpieces have few illusions about the magnitude of the task they are undertaking. Nothing short of perfection is acceptable.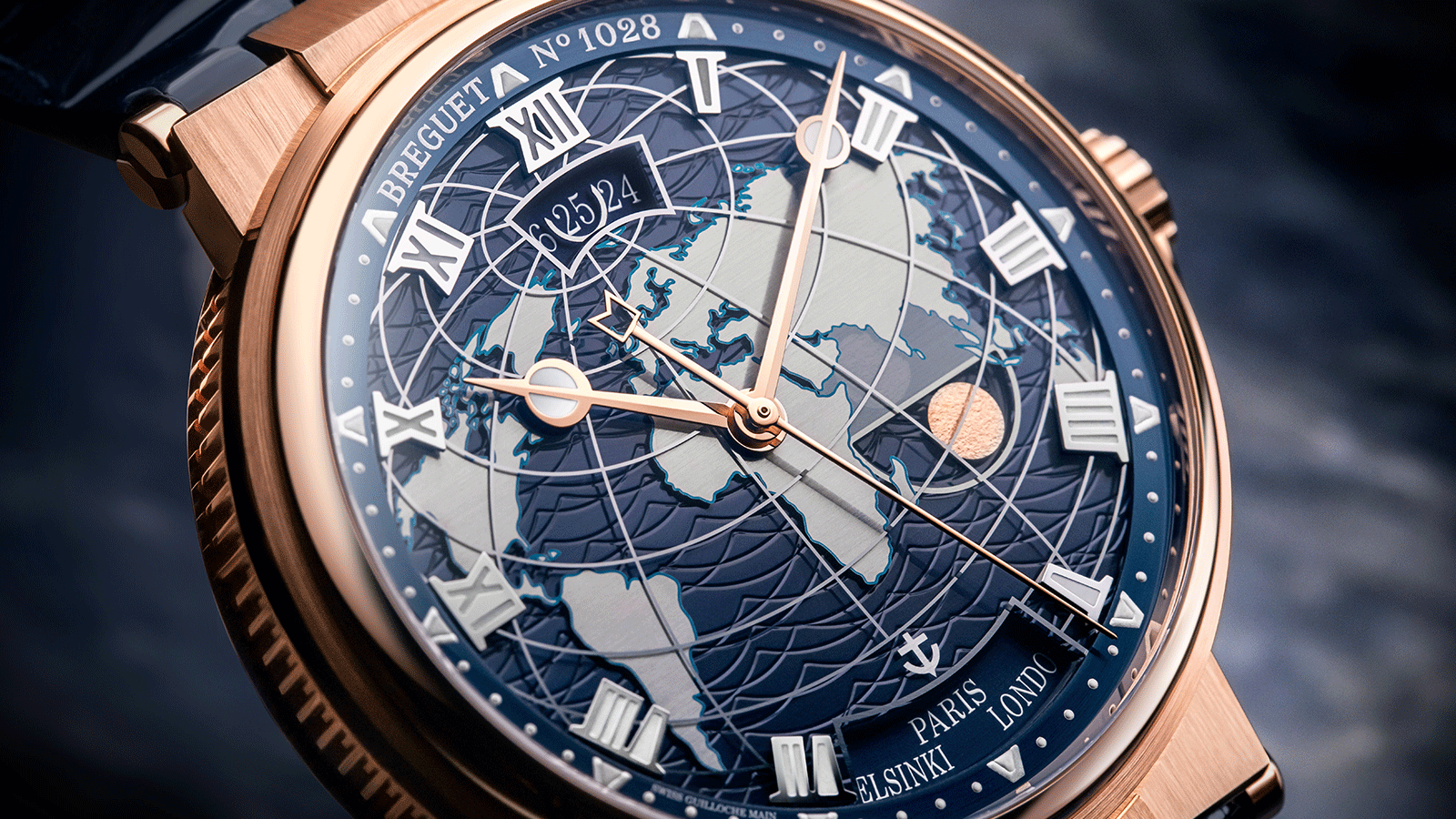 On 27 October 1815, Abraham Louis Breguet's genius was recognised by the king of France, Louis XVIII, who appointed him watchmaker of the French Royal Navy. (The most prestigious title a watchmaker could receive.) In this role, Breguet designed marine chronometers that shaped the success of great expeditions. Enabling a ship's position to be calculated, the clocks were vital to the nation's fleets. They had to be accurate and able to withstand the constant rolling and pitching of boats, whilst continuing to operate reliably for long stretches of time. The Marine collection channels these traditional values into contemporary sports watches, offering robust (yet comfortable) construction, reinforced cases and protected crowns. Executed with refined craftsmanship, they retain a certain elegant style that is suitable for just about any occasion.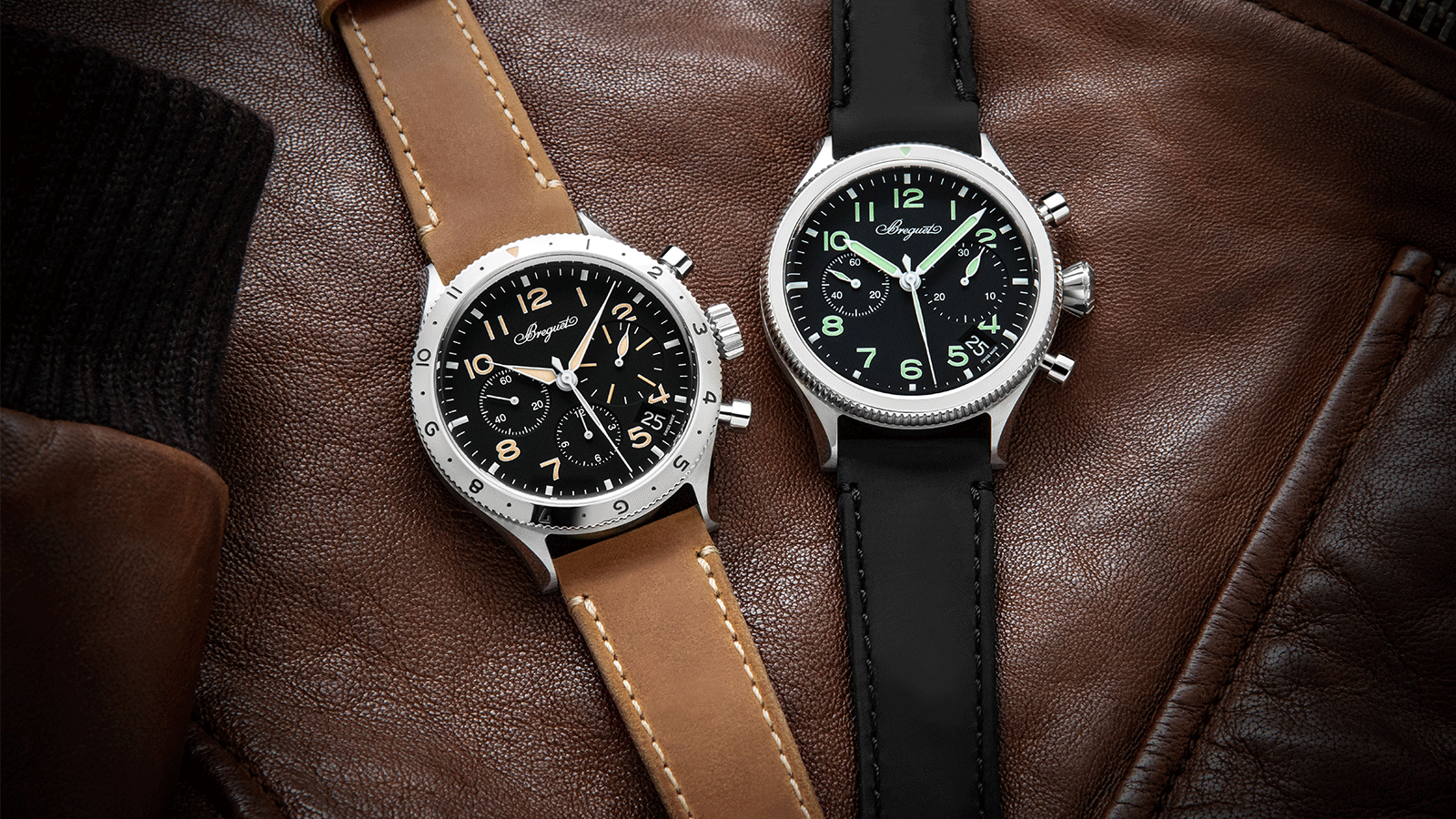 The Type XX collection houses just two models; the Type 20 and the Type XX, however, both hold an important place in Breguet's modern history. It all stems back to the early 1950s when the French Ministry of Defense drew up specifications for a chronograph wristwatch for its Air Force, to be known as Type 20. The technical requirements called for a black dial with luminescent numerals, luminescent hands, a high-quality movement resistant to changes in pressure and acceleration, a rotating bezel, and a flyback function for the chronograph. Breguet designed and submitted a prototype in 1952, and the following year it was approved by the Service Technique Aéronautique. Alongside the military version, Breguet was also given permission to produce a civilian edition, which was known as the Type XX. It proved a massive draw with commercial pilots and aviation enthusiasts alike, and in fact, the Breguet archives show that one of the first examples was given to pioneering French aviator Jacqueline Auriol. She was one of the first women to break the sound barrier and set five world speed records in the 1950s and 1960s. The modern editions pay homage to these classic icons but with a number of contemporary upgrades.
Now, you may have noticed that the above does not include the Reine de Naples or the High Jewellery collections, however, please be assured that this omission is deliberate. We will instead be dedicating separate instalments to each later in our 'History of Breguet' series. In the meantime, we invite you to join us again for Part 5, where we will be profiling several iconic pieces from the collections discussed above.
Click here to read Part 1, Click here to read Part 2, Click here to read Part 3