Caring for your investment Part 1 - Bracelet and Strap Care
In this series we look at some simple steps you can follow to ensure you get maximum enjoyment and longevity from your timepiece.
In this article: bracelet and strap cleaning and maintenance, some dos and don'ts concerning your watchband, and a few watchband tips.
To a fine timepiece aficionado, wearing a dirty or tattered watchband is akin to wearing scuffed shoes with a bespoke suit. Not only does it ruin the overall aesthetic, it also speaks volumes about the owner's attention to detail and concern (or lack thereof) for the little things. It pays therefore to keep your bracelet or strap looking its very best. Likewise, given the critical role your watchband plays in keeping your prized possession securely attached to your wrist, its structural integrity is of obvious importance and should not be neglected. Fortunately, keeping your bracelet or strap looking and feeling its best requires relatively little work on your part, and delivers worthwhile results if done correctly and consistently. If you're not sure where to start – or what you should and shouldn't be doing – follow the tips in our handy guide below and you'll be on your way to a clean and fresh watchband in no time.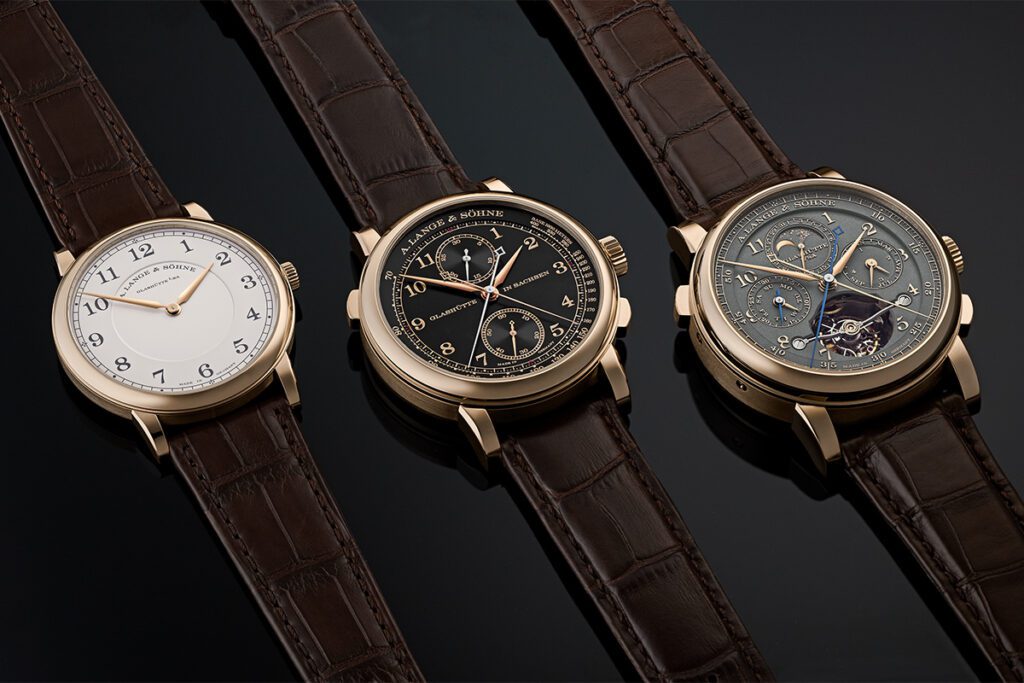 Caring for your watchband
The easiest and most effective way to ensure the upkeep of your bracelet or strap is to clean it regularly. Aside from maintaining its aesthetic appeal, the procedure affords you the opportunity to routinely inspect your watchband for any signs of wear or damage. It's also a nice chance to spend a few moments exclusively focused on the special timepiece you've chosen for yourself or received as a gift. How frequently you perform this little ritual depends on a few factors, such as how often you change watches in your weekly rotation and the types of environments they are exposed to.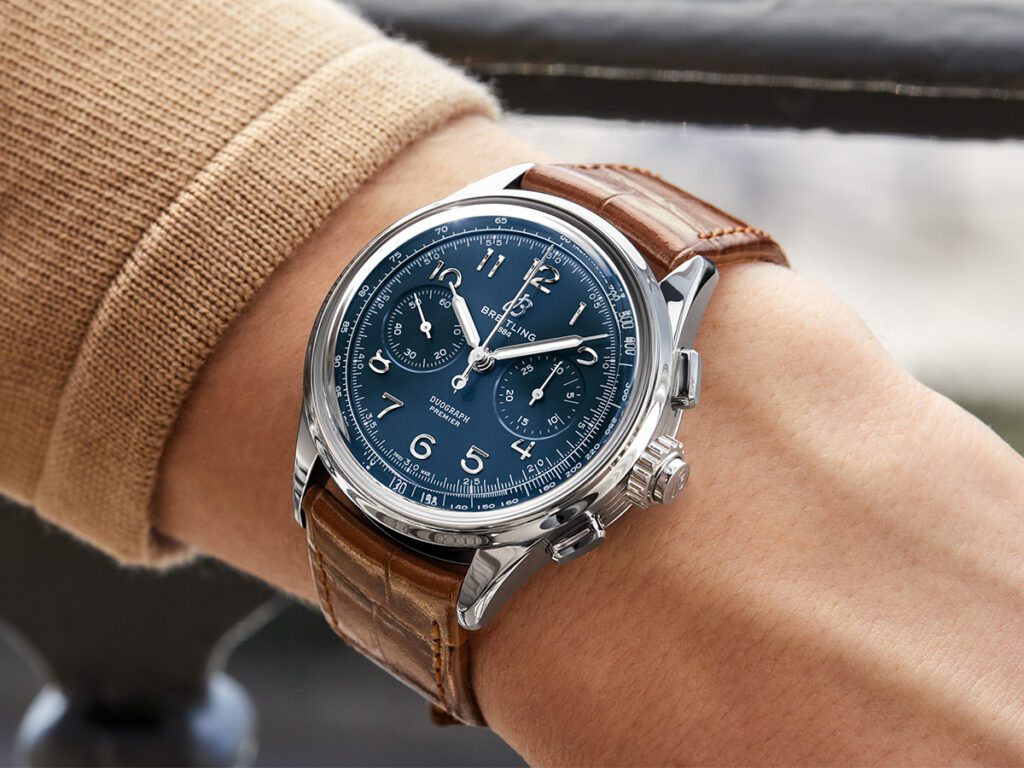 If you have just the one watch that you wear every day or every weekday – make it a habit to clean the watchband (along with the watch case) once a month. For a weekender, aim for every second month. Ideally you are able to avoid wearing your best watch in an environment where it can get really filthy (i.e. on a construction site, or even doing some home reno work). For dirtier environments, greater vigilance should be given to keeping your watchband clean. As a general rule of thumb though, if it looks dirty, give it a clean.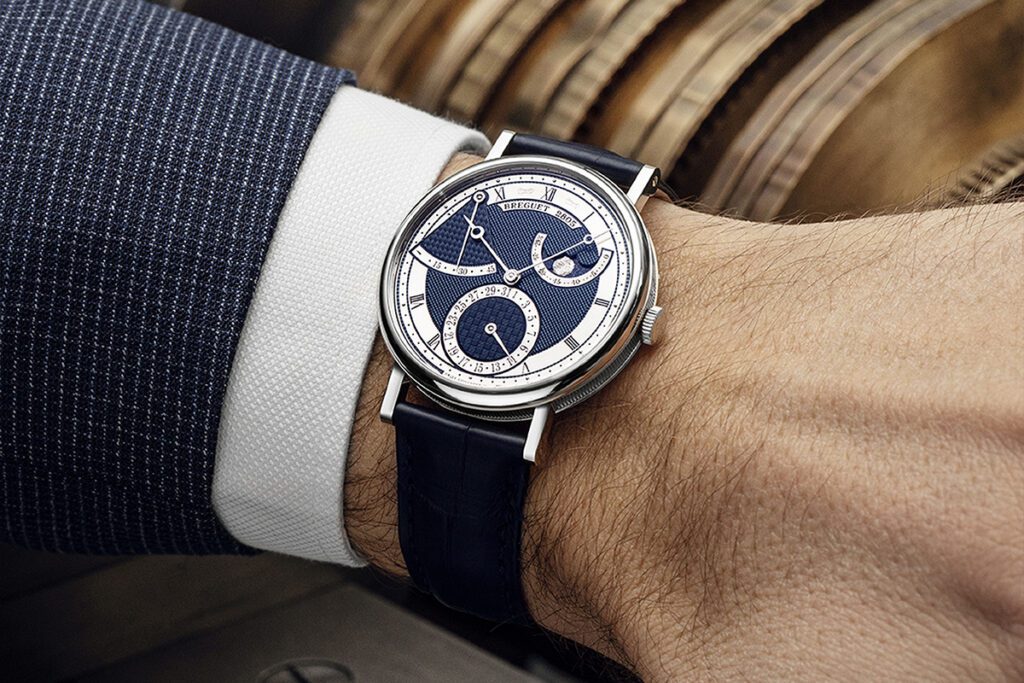 Preparation for cleaning
It's important to first set up a workstation that is suitable for the task. Select a clean tabletop or bench space and overlay with a soft surface. (It could be as basic as a folded soft towel.) At the least, have on hand a soft microfibre cloth, a soft bristle toothbrush and a spring bar tool. The latter is important because properly cleaning your bracelet or strap requires detaching it from the watch case and removing the buckle. Make sure you know how to use it correctly, however, otherwise unintended damage could result.
Tip: To avoid scratches use tape with a low tack (like Scotch tape or painter's tape) to cover up the lugs before bringing any tools into direct contact with your watch.
Place your watch face down on the soft surface with the watchband undone. (For clasps, detach one side of the clasp as the first step.) When removing the spring bars, be mindful that they are loaded with pressure. Note that some are accessed between the lugs while others from their exterior. Keep track of which bar goes where, as those that attach to the case may differ to those that secure the buckle. Over time spring bars can wear out or bend. Make it a point to inspect each bar and be on the lookout for when it's time to order replacements.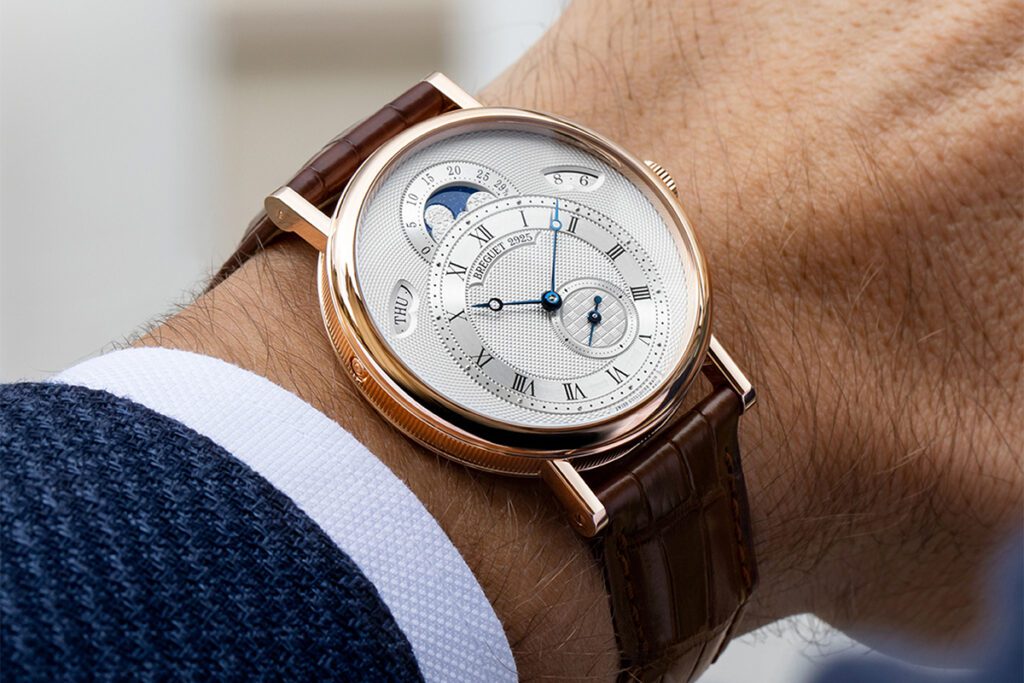 Cleaning your bracelet or strap 101
Make sure that the microfibre cloth you use is soft, the toothbrush soft-bristled, and that they are both clean. Start by wiping down all surfaces with the cloth. Then use the toothbrush to get into hard-to-reach places (such as in-between bracelet links or to clean the holes in your strap). Follow this up with a final wipe over with a clean portion of the cloth.
Unless you're getting your watchband extra dirty or sweating excessively with it on, this is all that's needed for a monthly clean. You can now reassemble your watch and enjoy its refreshed appearance. Every three to six months though, some extra steps should be taken. These differ according to material.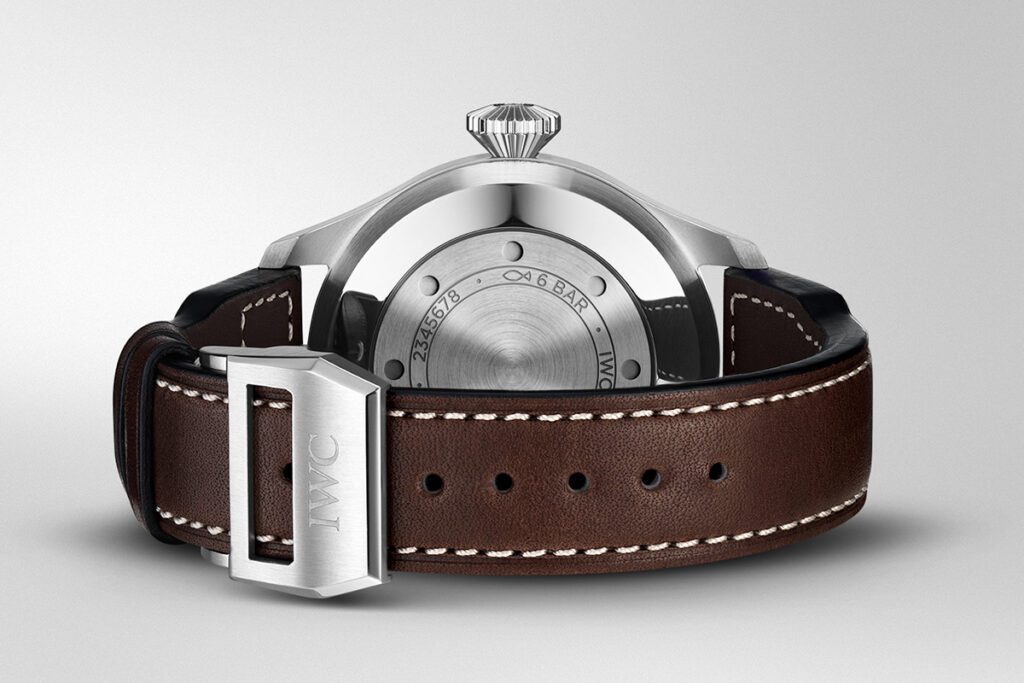 Cleaning suggestions by material
For metal bracelets / rubber straps, have on hand a bowl of warm water and some cotton buds. Dipping the toothbrush in the water, wash all surfaces, nooks and crannies and then towel dry with the cloth. Use the cotton buds to ensure no moisture is left in the nooks and crannies. NATO straps can be hand-washed and then air dried. (Use a small amount of laundry detergent that's safe for colours.) Never do this to a leather or suede strap, however. You want to avoid getting those wet at all costs because as the water dries, it draws out the oils from the hide, turning it brittle.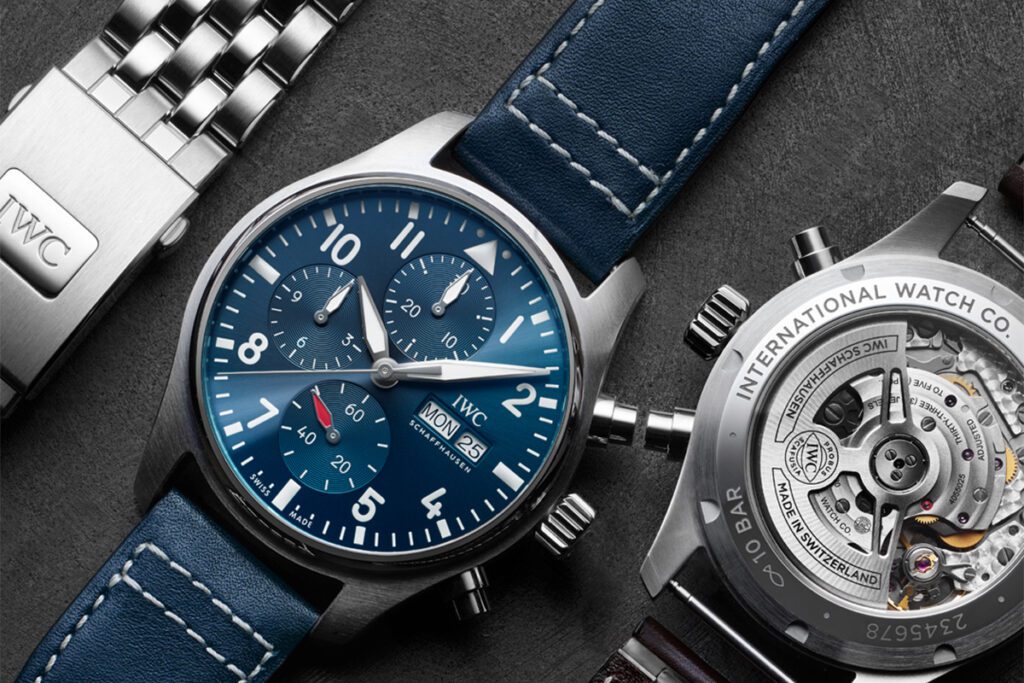 Instead, the extra step for leather is to rejuvenate it with a quality leather conditioner. Depending on the product you choose, however, some may darken the leather. It's best then to exercise caution by testing a small, inconspicuous spot on the strap first before applying the leather conditioner everywhere. (For excessively dirty leather straps, use a saddle soap sparingly to clean before conditioning.) With suede, an even greater level of caution is required. For this type of strap, get yourself a suede cleaning eraser and brush. Use the eraser to work out stains and the brush to restore the nap. Finish by spraying with a rain and stain repellent designed specifically for suede.
Tip: To preserve your strap (when putting on / taking off) – rather than bending the tail over the buckle to insert or remove the tongue, grasp the tail with your free hand and use your thumb to push the buckle away allowing the tongue to insert or release with the help of a finger.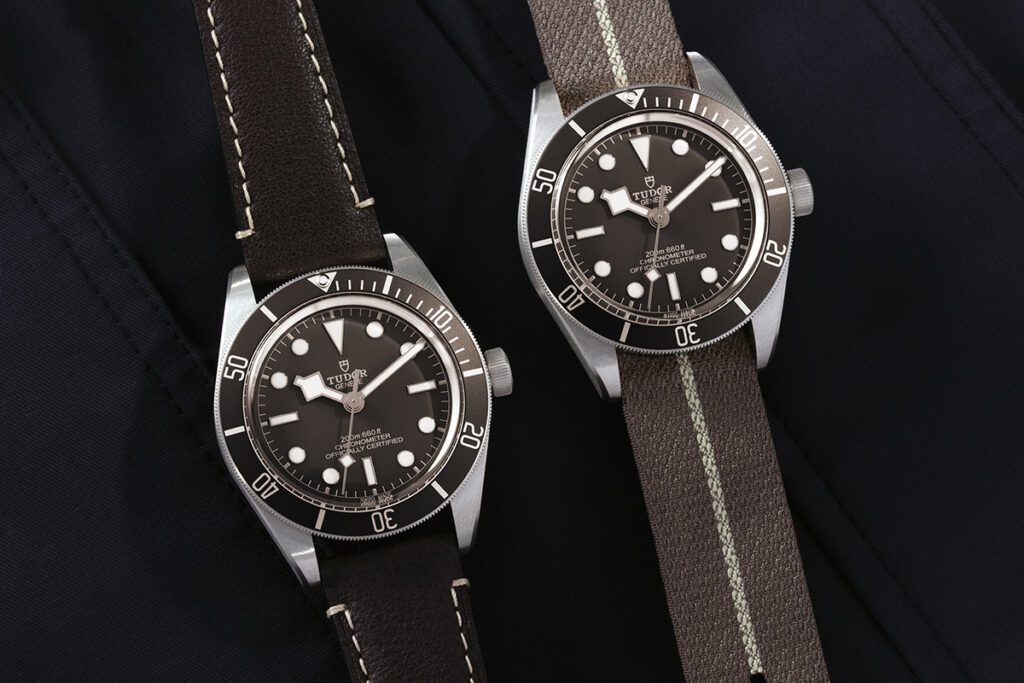 Selecting the right watchband
Another easy way to keep your watchband looking good is to choose the right strap for the occasion or environment. Generally speaking, your strap choice for daily wear will be dictated by the level of formality. Leather straps being the most formal, followed by metal bracelets. But for active wear, rubber or NATO straps make a lot more sense due to their durability. And for water wear, either metal bracelets or again rubber and NATO straps make the most sense. These are designed to get wet and will not suffer any undue damage as a result (although it's always a good idea to give them a quick clean after you come out of the water).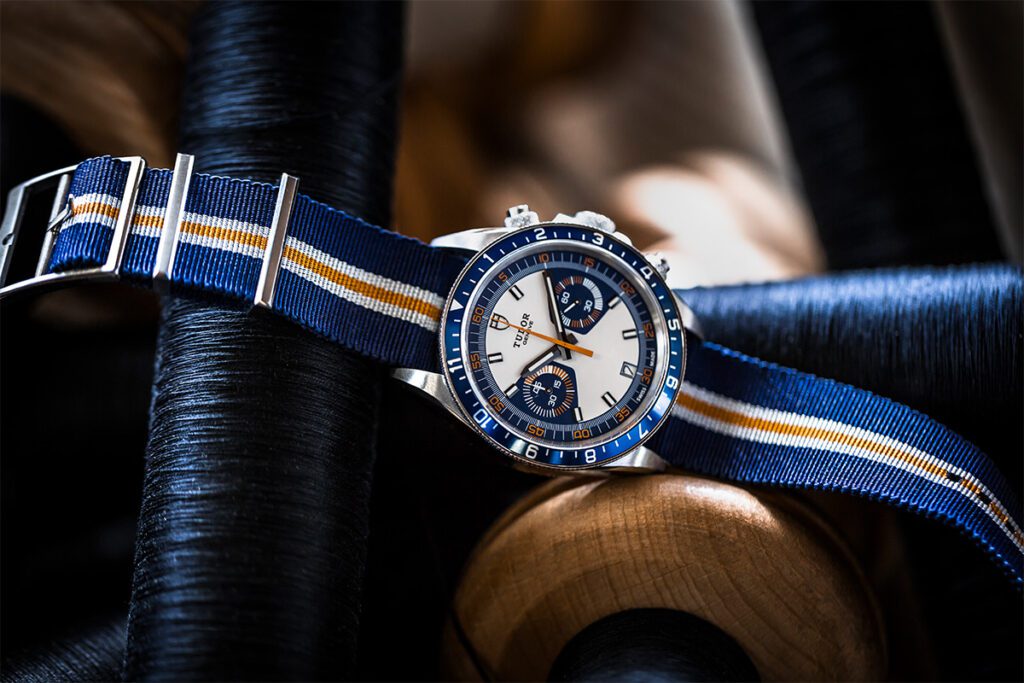 Tip: Remember to give your metal bracelet a freshwater clean after you've worn it in the ocean or pool.
Of course, you don't have to purchase different watches for different occasions (although many watch lovers do choose to do so). Instead, an easy, enjoyable and cost-effective way to make your wrist wear more versatile is to build up a collection of different watchbands you can use on the same watch (or watches). By switching out one strap for another, you can alter its functionality and aesthetic personality. One watch with several watchband choices equals many looks. (An increasing number of brands – such as Cartier – now provide quick release watchbands for even easier changing without the need for tools.) If you haven't thought of it before, you can have fun with sourcing a second (and third) bracelet or strap for your watch. (For instance, consider adding a Tropic strap to your arsenal for those hot days by the pool.)
Tip: When purchasing additional bracelets or straps, it's important to note the lug width of the watch you intend to pair them with.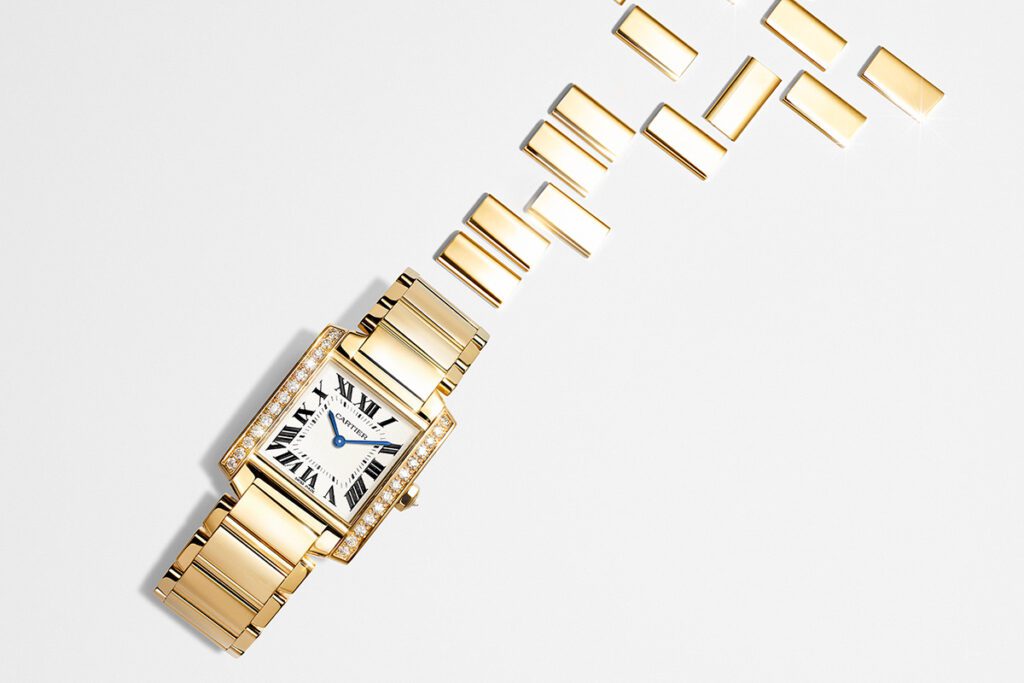 Watchband don'ts
Lastly, some key don'ts to remember. These mainly concern the hide straps. Don't swim with your leather or suede strap (or wear them in the shower or bath). Don't set them down near a heat source or leave them in the sun. And don't wear them to bed. Watchbands – leather and suede straps especially – need a period to breath and air out after absorbing perspiration and natural oils from your skin during the day. If your hide strap does get wet, or saturated with sweat – set it aside for a few days to dry on its own out of direct sunlight.
Final tip: If you decide to try a watchband made from a material other than the common ones mentioned in this article – take note of any specific care instructions recommended by the manufacturer.
Want your watchband cleaned but don't feel comfortable performing some or all of the procedures suggested above? Or perhaps you want the type of deep clean only a professional can achieve? Visit your local Watches of Switzerland Australia boutique today and book your watch in for a visit to our state-of-the-art Service Centre. Not only will your beloved timepiece come back looking as close to new as possible, you'll also have an excuse to check out the latest pieces on offer from our curated selection of the world's best watch brands.