Everything You Need To Know About Watches & Wonders 2023
As any fine timepiece aficionado will tell you, the first quarter of the year is always the most exciting. Forget about Christmas, forget about that European summer vacation, this is the time all the major luxury watch brands unveil their latest creations coming to market throughout the year. And in 2023, there's only one headline event that everyone will be tuning into: Watches and Wonders (W&W). Following the success of the inaugural event in Geneva last year, W&W is back even bigger and better than before, with just a touch under 50 brands exhibiting. And, in a very exciting development for watch enthusiasts everywhere, the event will also be open to the public for the first time for two glorious days. But just what is W&W? And how can a headline event for an industry that measures its heritage in centuries be only in its second year? To find out the answers to those questions and more, keep reading!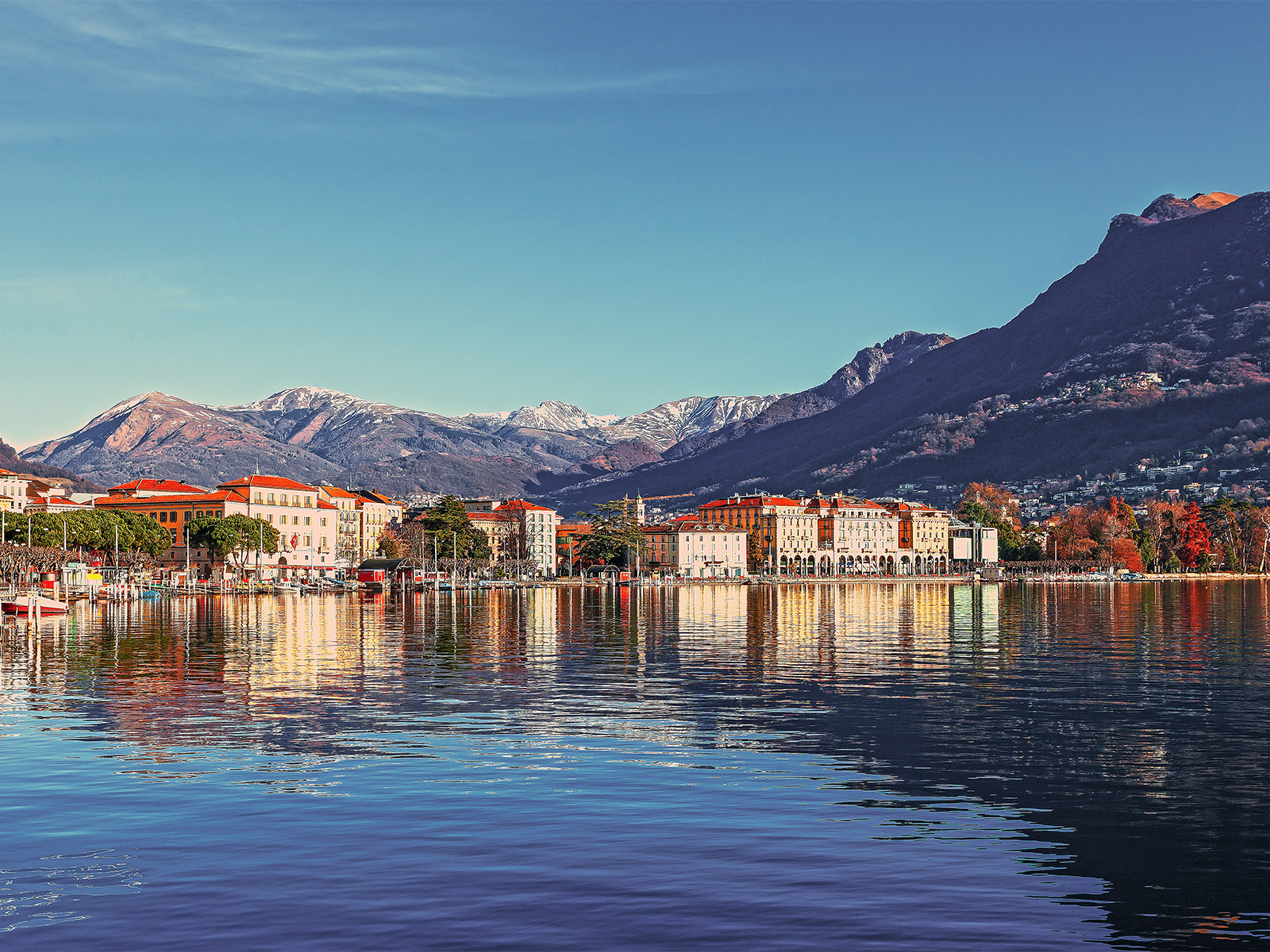 A Tale Of Two Watch Fairs
For the last several decades up until 2019, there was always two major annual watch fairs in quarter one of each year. The invite-only, watch- exclusive Salon International de la Haute Horlogerie (SIHH) that took place in Geneva in January. And the sprawling, all-encompassing Baselworld, which was usually held in mid to late March (sometimes April) in the Swiss city of Basel (hence the name). Yet, while both were major events on the annual horological calendar, these two trade fairs could not have been more different.
Baselworld's origins trace back to the Schweizer Mustermesse Basel (muba), established in 1917. In the early years, watches and jewellery formed only a small percentage of total exhibitors but by the 1970s and 1980s, Baselworld had established itself as the global fair dedicated to watches and jewellery. Not surprisingly some of the best-known models in modern history have made their debuts at Baselworld, including just about every notable Rolex release over the last 50 years. At its peak, exhibitor numbers swelled to over 2,000 from over 40 countries and visitors to the fair topped 100,000.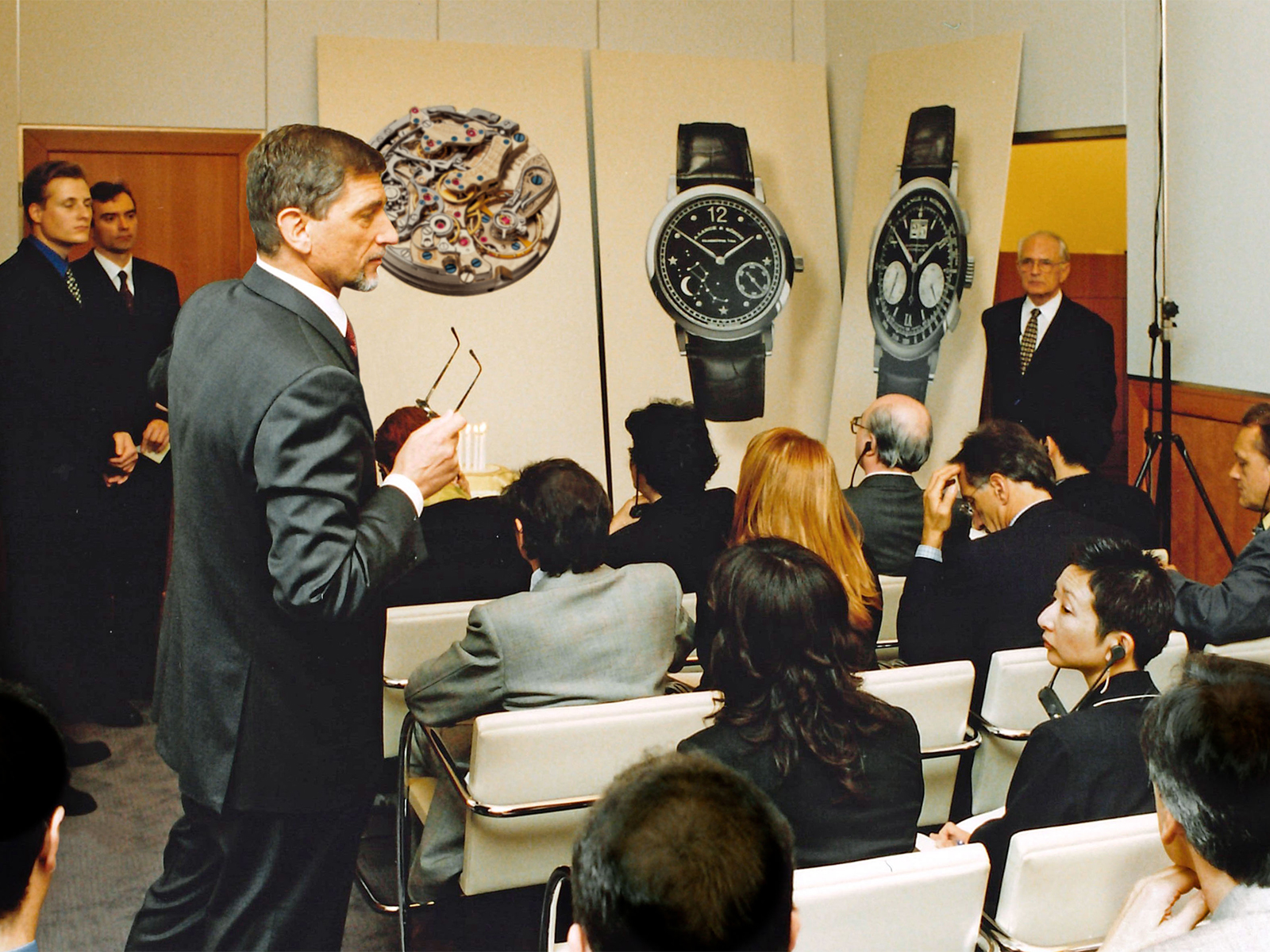 The SIHH meanwhile was a newer affair, having been pioneered by Cartier in the early 1990s. The idea was to create an event focused exclusively on fine watchmaking. Held over a shorter five days, the format was very different to that of Baselworld. At its heart it was still a trade fair, meaning the exhibiting brands showcased their latest models to buyers and members of the press alike, however, there were also a series of talks, round-table discussions and exhibitions geared towards promoting the art and culture of fine watchmaking. The impetus for this goes back to the SIHH's founding philosophy, which states that its key goal is the preservation of the culture of time measurement and the promotion of watchmaking techniques and expertise.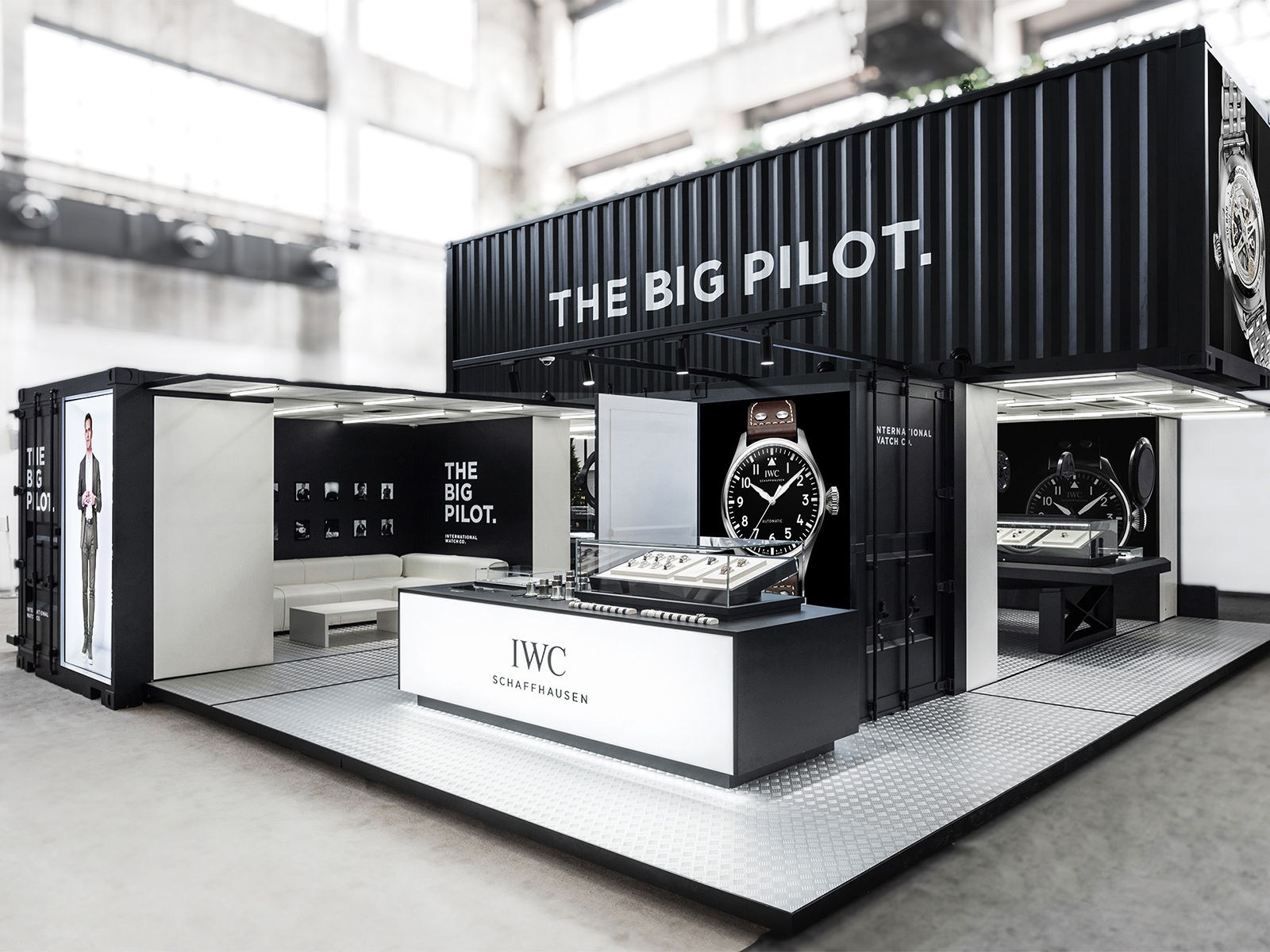 SIHH becomes W&W
The key drawback of this dual annual watch fair arrangement though was the timing. With SIHH taking place in January and Baselworld in March/April, international attendees had to make two trips to Switzerland within a few months of each other. As such, in a widely praised move, the organiser of the SIHH (the Fondation de la Haute Horlogerie) announced in the 4th quarter of 2019 that for 2020, the SIHH would be renamed to Watches & Wonders Geneva AND it would take place at the end of April instead of mid-to-late January. This timing coincided with the proposed revised dates for Baselworld, which was scheduled to run from April 30 to May 5, 2020. Meaning international visitors could comfortably attend both events with just one visit to Switzerland.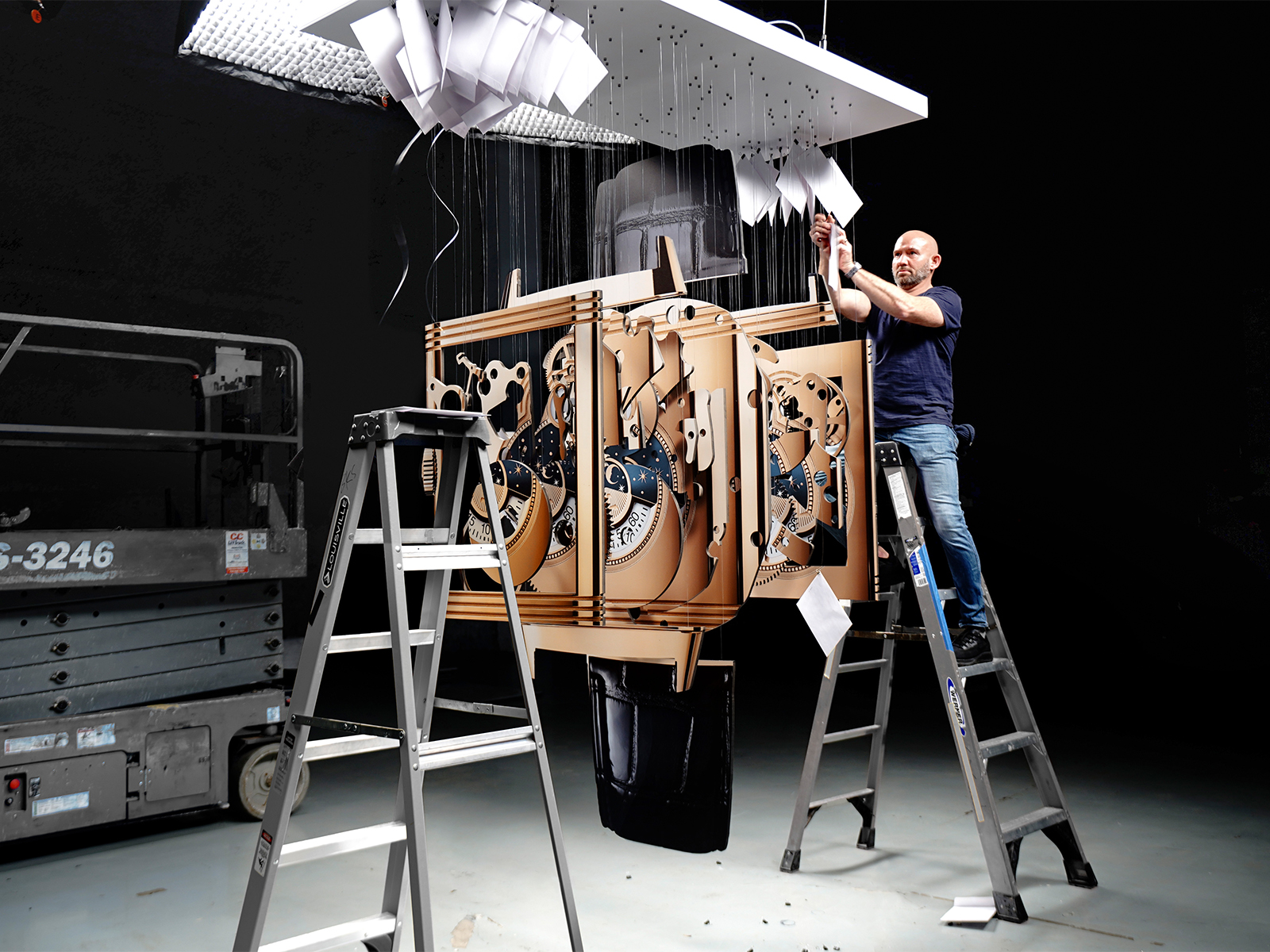 This was the vision, at least. Then, without warning, the world fell into the grips of a global pandemic, pushing everyone and everything indoors and online. Almost overnight the world as we knew it ground to a halt. Doing things in person was simply not an option, especially not a fair with thousands of attendees from all over the world. In February 2020, W&W Geneva officially confirmed that in the interest of public safety, no physical show would take place in Geneva that year. Impressively though, less than two months later, it announced that all thirty exhibiting brands would debut their 2020 collections at a new online portal that went live on the 25th of April 2020. This initiative was incredibly successful and very well received, particularly by members of the press. Baselworld meanwhile was unfortunately forced to indefinitely postpone its annual event. So far, that postponement is scheduled to continue to until at least 2024.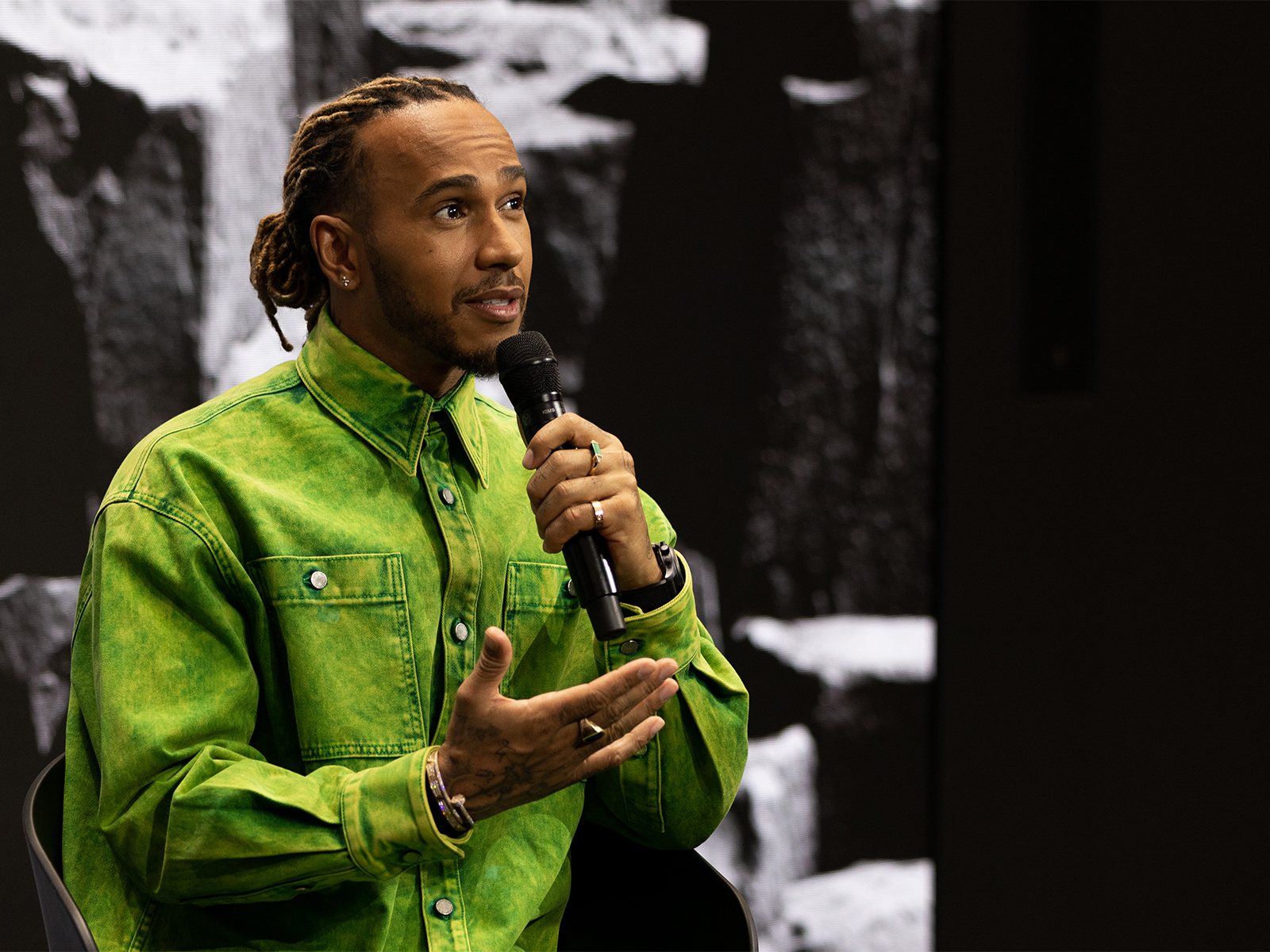 Getting Together Again
It would take until 2022 before W&W Geneva's inaugural 'in-person' event could be staged. The anticipation was incredible, not least because of some of the notable changes introduced. Chief among them was the list of exhibitors, which had swelled to 38 and, for the first time, included long-time Baselworld attendees Rolex, Tudor, TAG Heuer and Hublot. Each a major drawcard in its own way, the inclusion of these brands at W&W Geneva was seen as a really big deal for the industry.
There was also much more focus on incorporating digital communication platforms than there had been in the pre-Covid years and leveraging social media. With close to 22,000 visitors through the doors it was justifiably considered a success, which is why W&W Geneva is back and bigger and better than ever in 2023.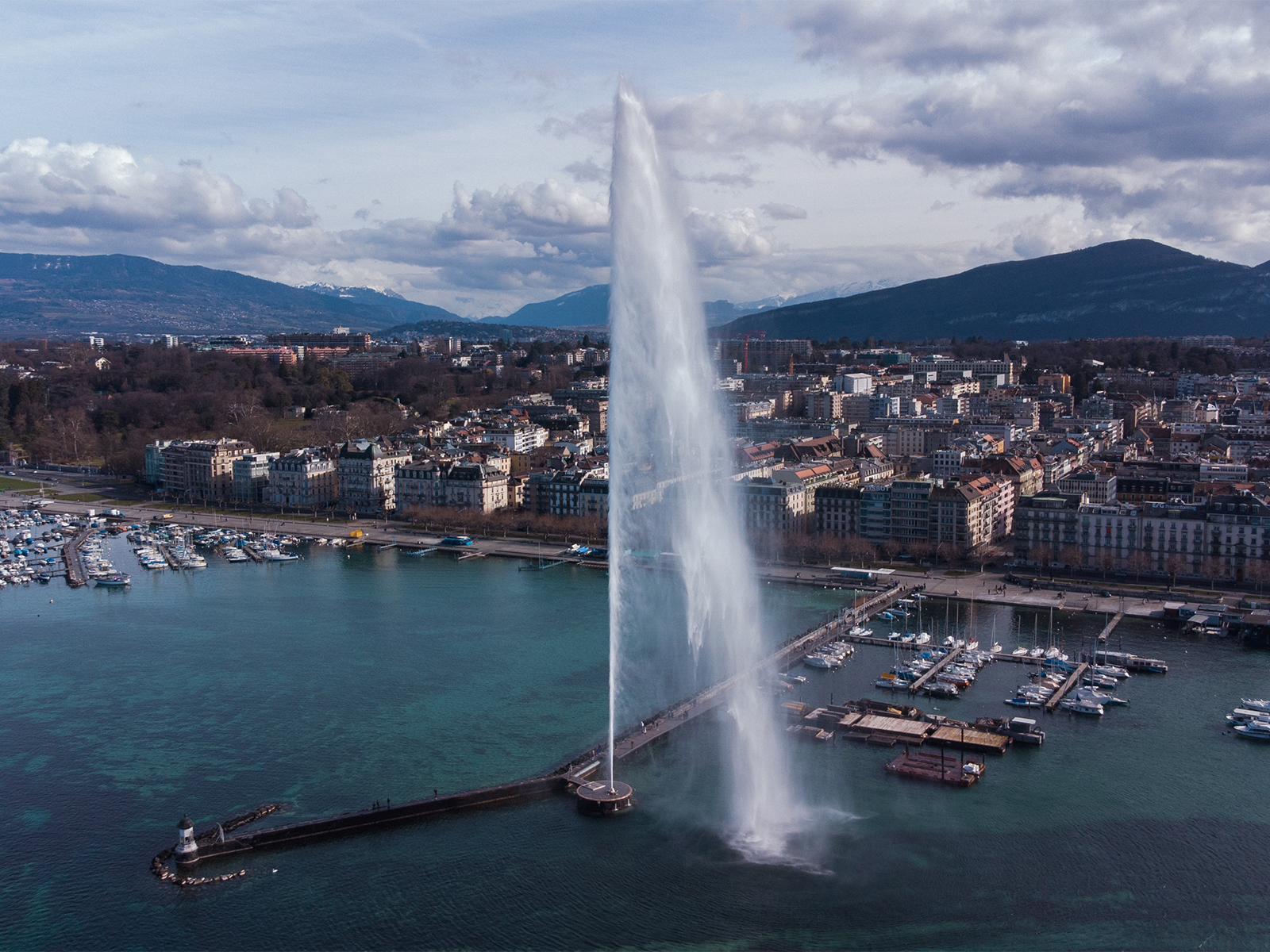 Watches & Wonders Geneva 2023
Taking place from March 27 to April 2, W&W Geneva 2023 promises to be the best iteration yet. An impressive forty-eight watch brands are confirmed as exhibitors, including among others: A. Lange & Söhne, Cartier,  Hublot, IWC Schaffhausen, Jaeger-LeCoultre, Panerai, Rolex, TAG Heuer, Tudor, and Vacheron Constantin. Making things even more exciting is the fact that a number of these brands are celebrating major anniversaries this year, including one in particular. That's right, Rolex is celebrating not one but three anniversaries of key models this year: the 60th Anniversary of the Rolex Cosmograph Daytona, and the 70th Anniversaries of both the Rolex Submariner and Rolex Explorer.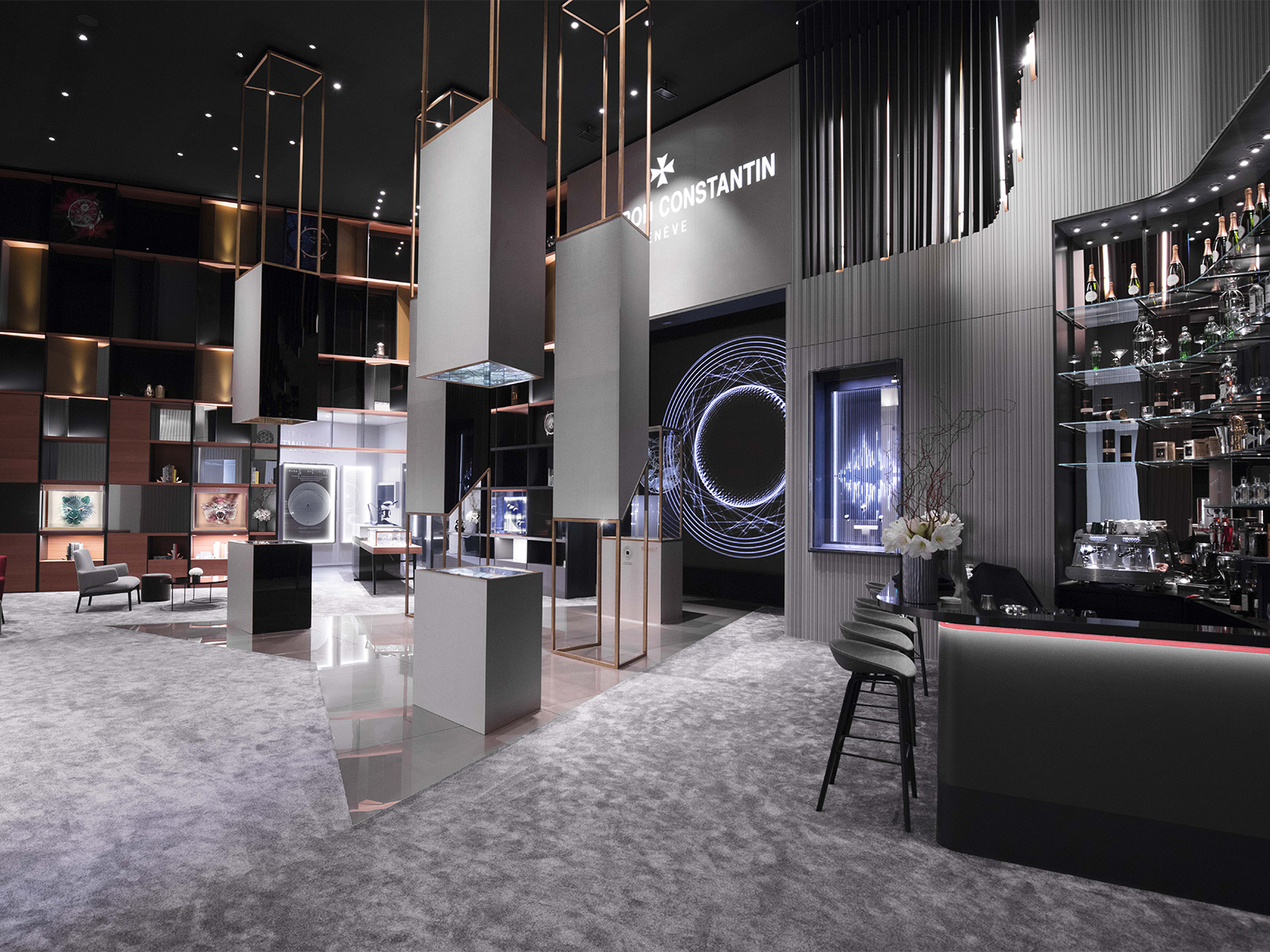 Still, for those in the watch industry, seeing some of these brands exhibit together under the same roof – particularly in such an intimate setting – is unprecedented. To help make it all possible, Rolex, Patek Philippe and Richemont came together to establish a new Geneva-based not-for-profit organization called the Watches and Wonders Geneva Foundation (WWGF). Taking over from the FHH, the organization is committed to fostering "watchmaking excellence throughout the world" through a mix of in-person and digital watch and jewelry exhibitions. Key players at the WWGF include Jean-Frédéric Dufour (CEO of Rolex), who will serve as the foundation's Chairman and Emmanuel Perrin (Head of Richemont's Specialist Watchmakers Division) as the Vice-Chairman.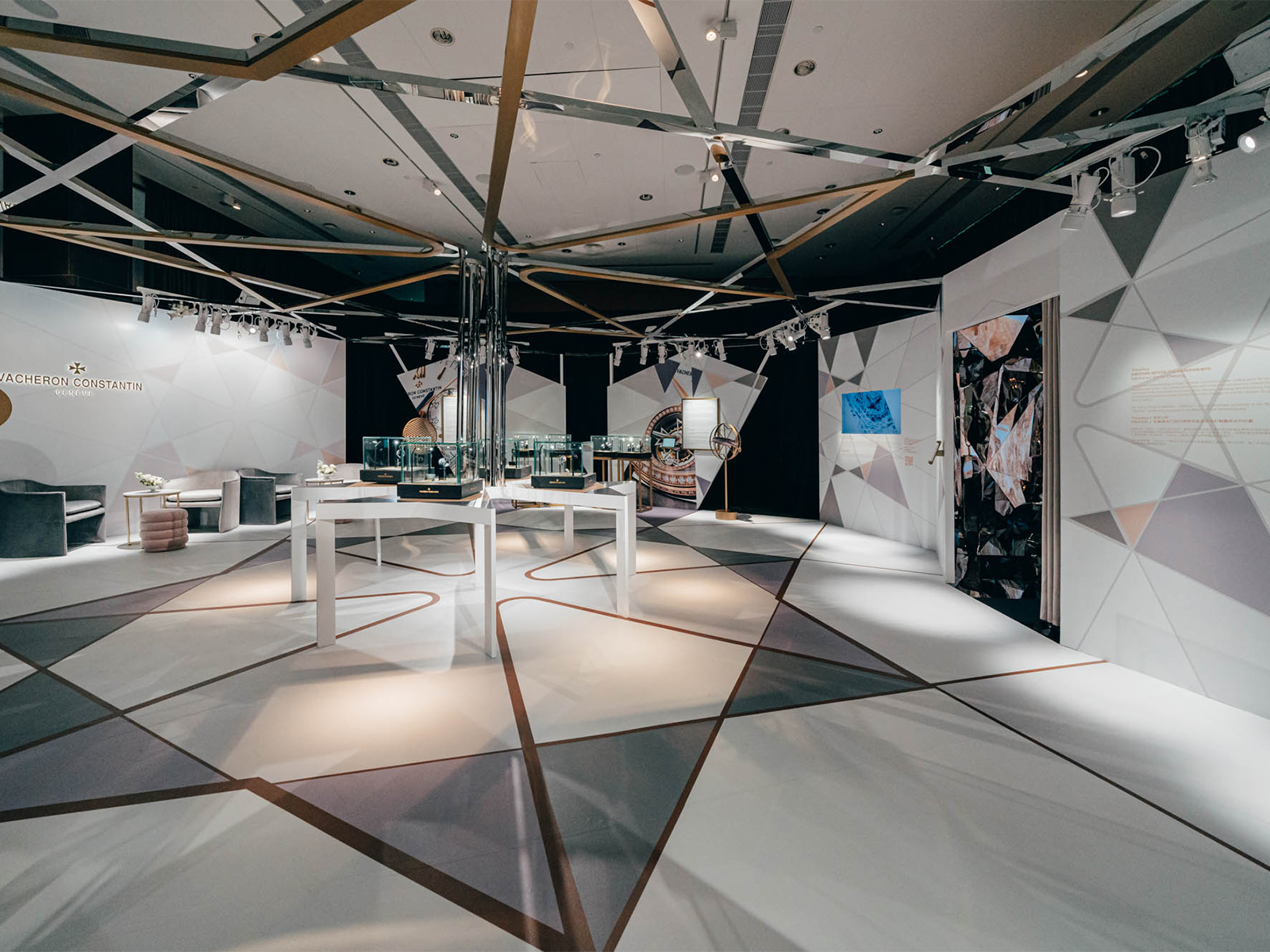 Away from fair itself, the major watch stores on Rue du Rhône and Rues Basses will also open their doors as part of W&W's "In the City" program to unveil special designs, ornate pieces and rare watch complications. Likewise, visitors to Geneva will also be able to take part in free guided tours of Geneva city centre as well as the Patek Philippe Museum, and even participate in a sort of watchmaking scavenger hunt across the city. Using QR codes strategically placed at various brand boutiques and cultural sites, participants will have to piece together the phrase 'Watches and Wonders,' allowing them to enter the prize draw. Ten winners will receive two tickets for the Salon during the weekend, including meals.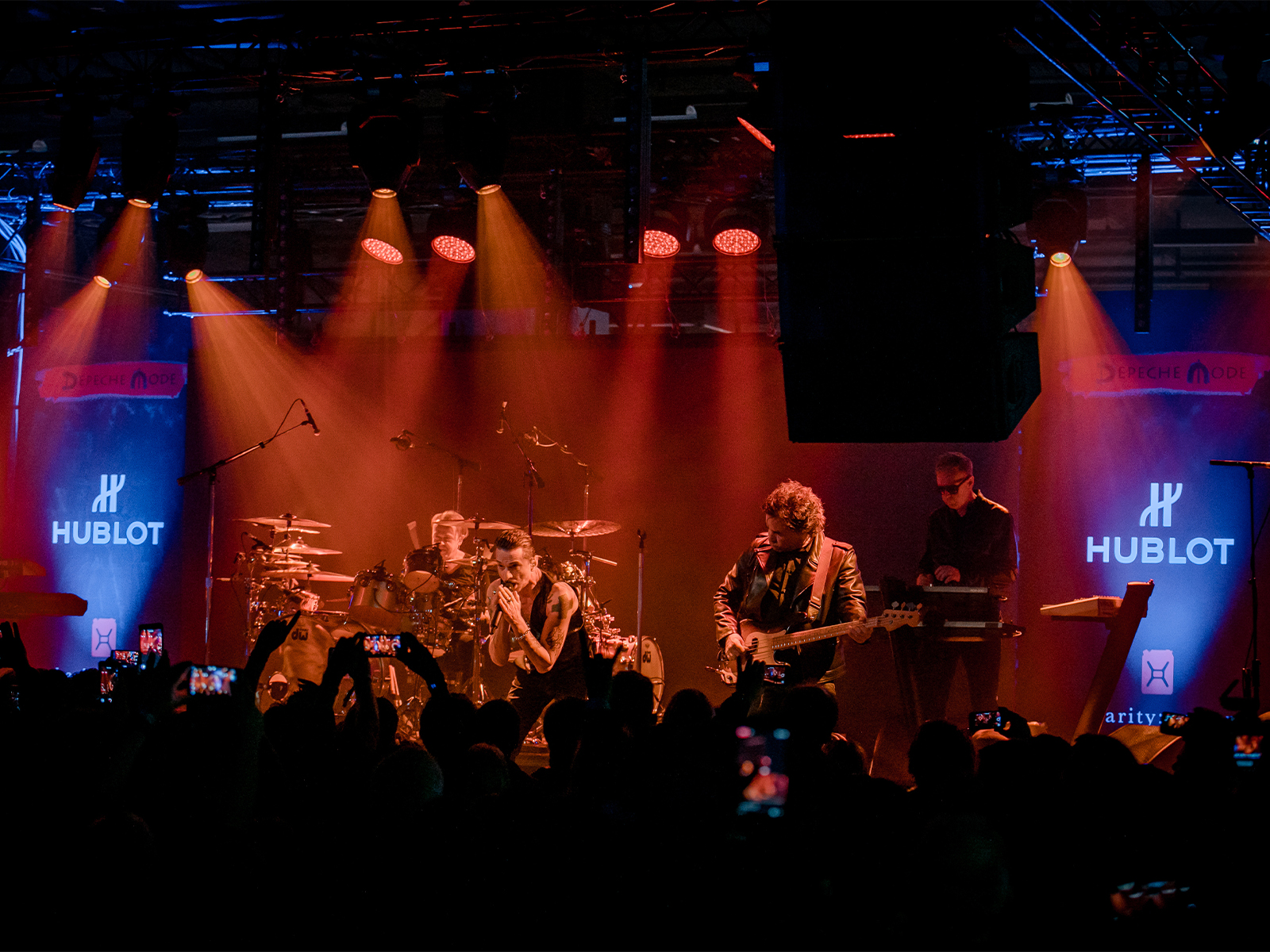 Perhaps the biggest news for watch lovers everywhere though, is that for the first time Watches and Wonders Geneva will be open to the public. You can now purchase a day pass for CHF 70 directly from the W&W website to attend on either Saturday the 1st of April or Sunday the 2nd. So, if you were looking for another reason to visit Geneva, this might just be it.
Don't worry if you can't make it this year though. The Watches of Switzerland team will be in attendance and we'll be talking about all our favourite novelties on our social media channels as well as in-depth here on Perpetual. So be sure to follow our accounts and sign up as subscriber to our newsletter to ensure you don't miss the latest updates.