Interviews with Extraordinary Women - Kate Reid
Kate Reid has, on more than one occasion, found herself sitting in a Melbourne cafe, overhearing a stranger tell her story. Sometimes she's described as an astronaut, others a lawyer. "It can be a little bizarre," she winces, "listening to someone describe your life, unaware you're sitting right next to them."
Whilst the finer details of Kate's journey are sometimes butchered – "imagine if I was an astronaut!" – the sentiment of the tale remains the same in every version: Kate Reid has lived an extraordinary life. She's found success in not one, but two male-dominated industries – as an aerodynamicist in Formula One and as the Founder and Director of the best Croissanterie in the world. The general consensus of fans is that, well, she's pretty cool.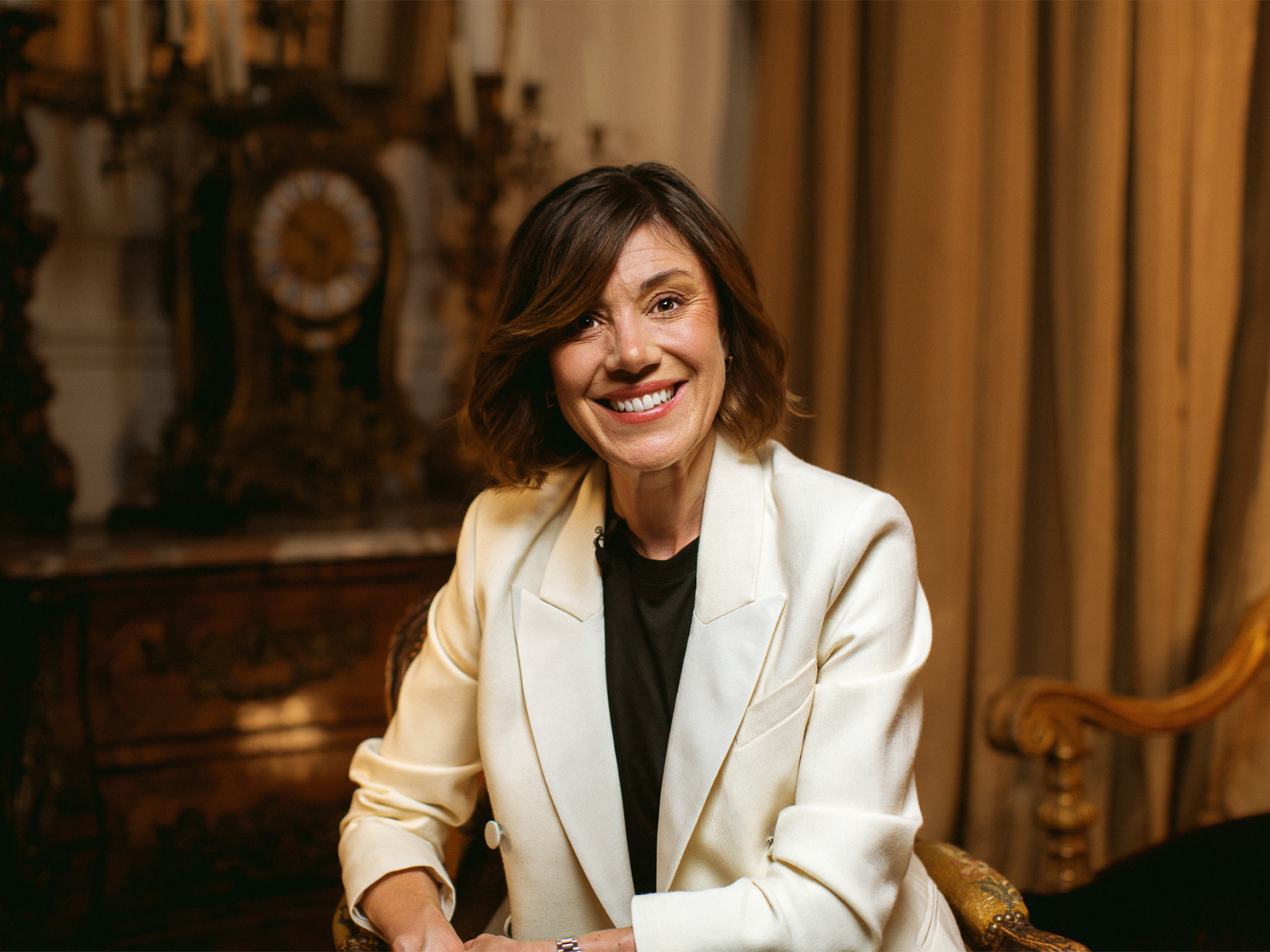 If you'd pitched the tale to Hollywood as fiction, they might have said it sounded a little far-fetched. But the story all began with Kate, and her dad, staying up past her bedtime and enjoying the racing on the telly. "It was the way that I bonded with him" she gushes, "and every second Sunday night, we would watch the Formula One races as they travelled across the world."
From these late wholesome nights, Kate had her sights set on working in the sport, dedicating her early years and steering her education toward her dream. She focussed on designing Formula One cars as a career, studying aerospace engineering at RMIT University. Then, just a year after she graduated, Kate was offered the position of a lifetime: working with the Williams F1 team in the UK as an aerodynamicist. Her life goal was achieved in just her early 20s, in a sport that is, stereotypically and predominantly, performed by men and watched by men.
"Truthfully, you have to just forget that you're a woman in any male-dominated career." She explains. "Or, at least, that's what I did."
Females still only made up just 28% of employees within Formula One by 2017. It's a difficult role to get into as a woman, but Kate tells that once she had made it, her gender didn't hold her back. "I wasn't alienated as a female because it was such a hard industry to get into. All of the guys that I worked with recognised the fact that I'd done everything that they had. I wasn't Kate, 'the girl in the office', it was just Kate, the aerodynamicist."
Life should have been sweet, but she soon realised the reality of working in Formula One wasn't what she had hoped. Days were spent, continuously, in front of a computer; her only respite found in the evenings, when she baked and shared her creations with co-workers the next day. She never forgot the feeling of witnessing the joy people took from a simple sweet treat.
She's inherently charismatic and people-orientated, that much comes across clearly with every response she gives in the interview, and no amount of cake-breaks in the office could mask the emptiness Kate felt working 16 to 18 hours behind a screen.  "My mental health declined," she admits, with certainty. "There was no two ways about it. Something had to change."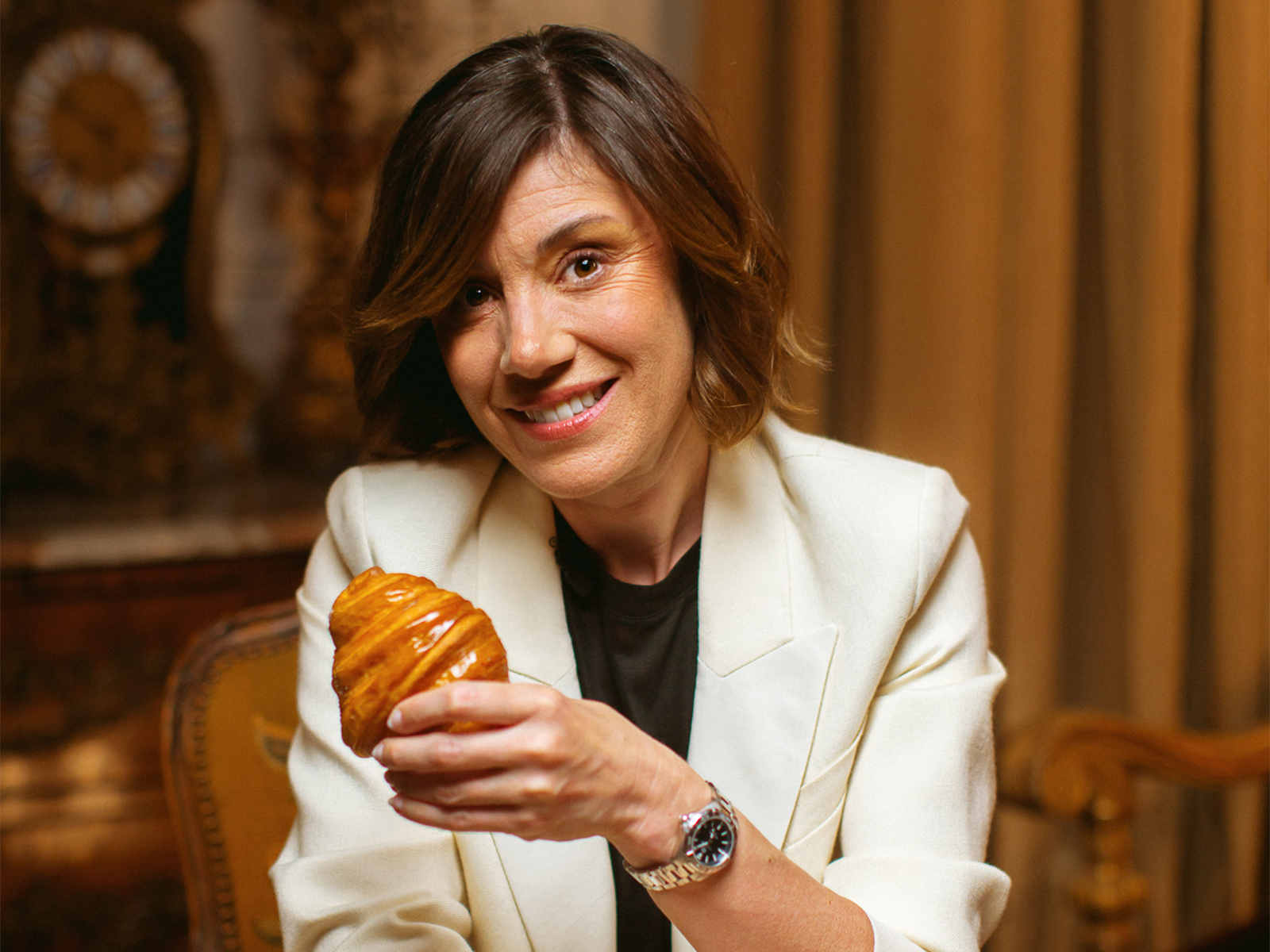 If upping and leaving her life in Australia for the UK was brave, making the decision to come home prematurely was, arguably, even braver. She wasn't naive to the stigma surrounding quitting – "I was so worried I was letting my dad down" – and still chose to prioritise her well-being, telling me that life was "too short" to spend it unhappy.
She came home to pursue a career in baking, securing a job at her local bakery selling pastries and then taking up a position in a small café, baking cakes and tarts each day. It was a true Hollywood-esque moment that led to her croissant epiphany; in Paris, of all places.
"I was completing an unpaid internship in the raw pastry kitchen of one of Paris' best boulangeries when I fell in love with the croissant. Up until this point, I enjoyed baking, but missed that challenge of technicality that came with aerodynamics." Queue brain wave. "Suddenly, I was making this pastry that took three days to perfect. It was highly technical. There were dozens of processes from start to finish. My brain just felt complete satisfaction, like an itch I'd spent years trying to scratch."
Such an analytical approach to croissants hadn't been seen before. She knew the desired end result – crunchy on the outside, yet beautifully buttery and airy within – and used her skill set to reverse-engineer the process. And something clicked. Melbourne went crazy for Lune (and Kate), queues formed outside the bakery each morning, and the whole world took notice of the croissant of the moment. The New York Times declared the pastry as "the finest you will find anywhere in the world."
Surreal as this accolade was, it wasn't Kate's "I've made it" moment. The magnitude of her success dawned on an unexceptional Monday afternoon as she returned from her lunch break to their flagship store in Fitzroy. She passed the queues of hungry customers and watched on as her pastry chefs created magic in the kitchen, every seat in the bakery filled. "Everything was working like a well-oiled machine," she smiled, "and it occurred to me in that moment that it's very rare a woman experiences both a successful career in Formula One and a loved hospitality business."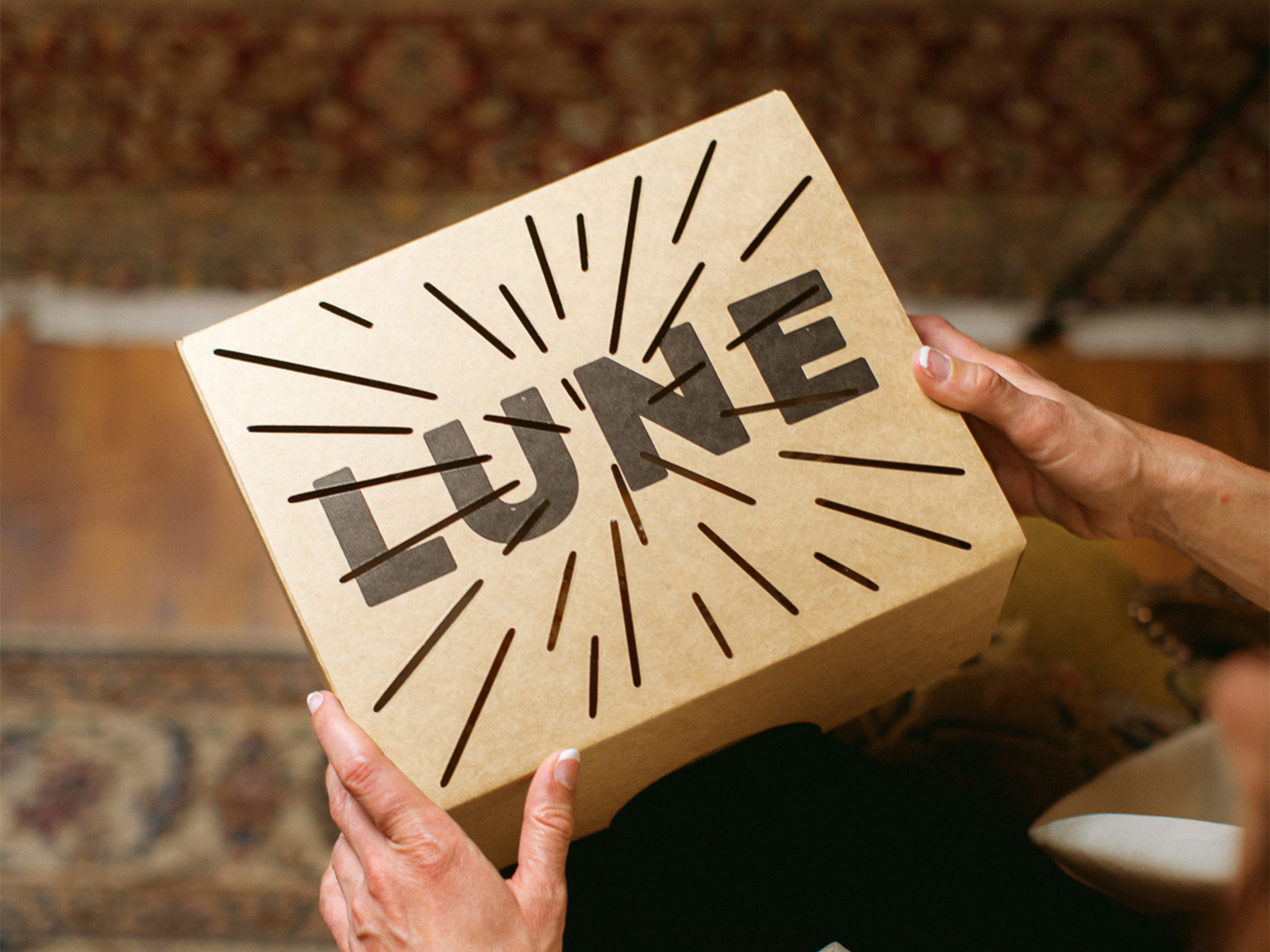 I tell her she's every journalist's dream story, the opportunities for both car and pastry puns endless. "The two overlap more than you may think," she laughs, and before I have the chance to think of something witty, she follows up with perhaps the most eloquent answer of the entire interview. "We apply the same attitude and critical analysis to our own processes just as we did in Formula One. Instead of coming in each day with the goal to make the car faster for the next race, we come in aiming to make the croissants better than the day before."
Formula One cars go at over 300 kph and Lune has gone at a similar pace for the last eleven years. From starting out as an idea in Paris, Kate has seen the croissanterie bloom from one single bakery to a global phenomenon loved by all corners of the world. It's a feat, she admits, she couldn't have achieved without her brother, Cameron.
"If it wasn't for him, I might still have been a one-woman show, selling a couple of hundred croissants a day in Elwood," she says. "My strength is in my attention to detail, Cameron's is certainly in managing people. For a business to be viable, you need to have a balance of the two."
Cameron is within the 30% of males who make up the leadership team at Lune, as Kate has created a powerhouse which celebrates female chefs. "I'm very proud that we have strong, confident and capable women in the business," she smiles, "we're trying to set the standard for both pastries and equality."
"It's not required to be female to work at Lune, and we'll always put the right person in the role for the job. But on many occasions that has transpired to be a woman. They always kill it, too."
Whilst Lune is Kate's love-letter, she still has a burning passion for everything Formula One. Her watch – a TAG Heuer Aquaracer – is a constant reminder of this infatuation. "TAG Heuer use precision engineering, just as Formula One cars do. They've gone hand in hand since the dawn of time."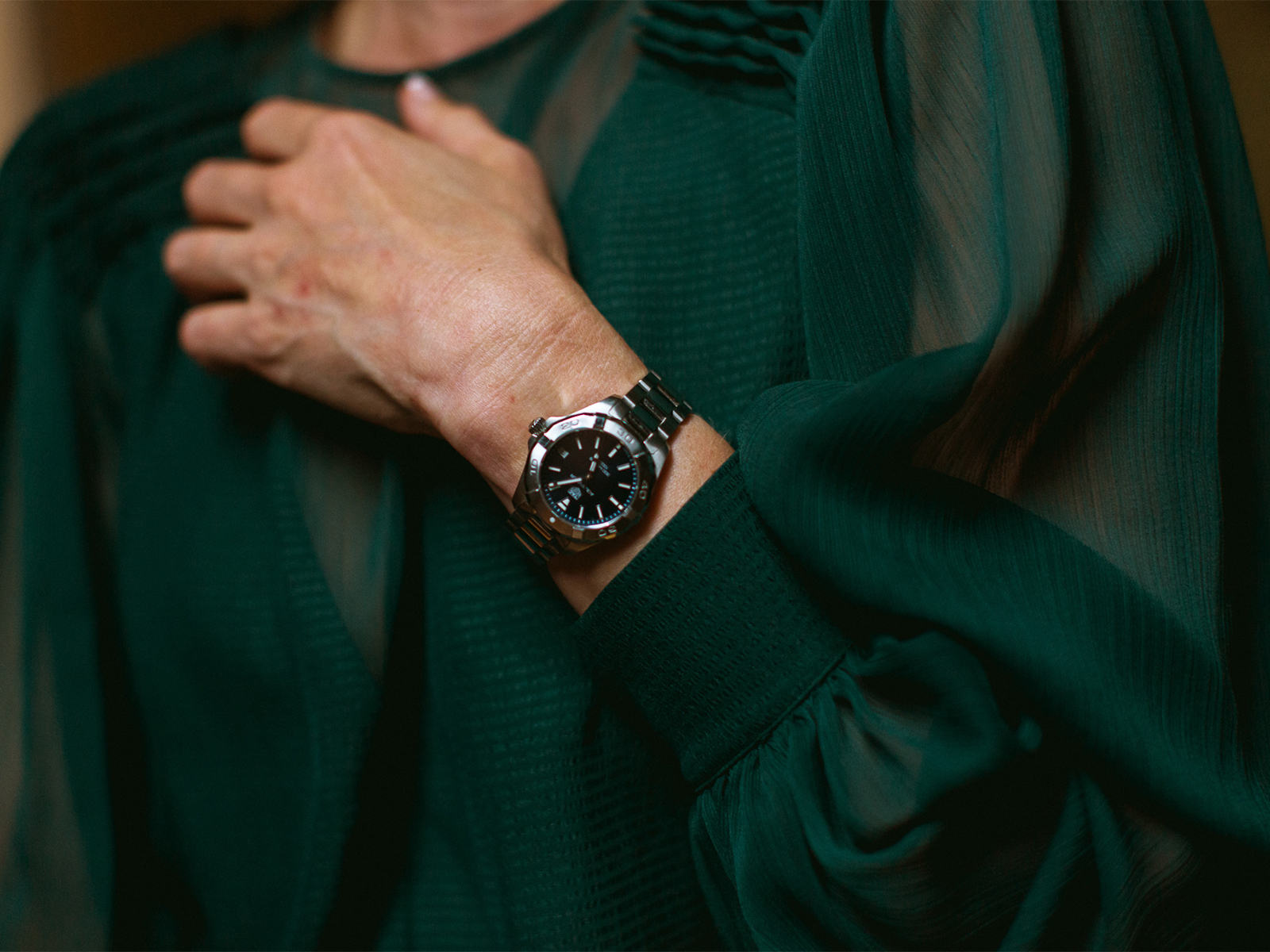 The timepiece is a physical representation of her achievements, making her feel successful, confident and joyful every time she puts it on. "I think it's a really sexy thing for a woman to wear a watch," she adds. You heard it here first.
"After we opened our second store, I finally decided I could afford to spend the money on something other than the business. I just really wanted to celebrate the personal and professional success I'd found in both Formula One and Lune."
Whilst bumps in the road will always arise for Kate and Lune – "I'm dreading the day we outgrow our butter supplies from Normandy. It's keeping me up at night! – more success is on the horizon for the world's best croissanterie. Those in New South Wales can rejoice as two new locations – including a flagship store – will open its doors in Sydney in the coming year. For those overseas, we await, with bated breath, for the day Lune ventures out of Australia.
"Hopefully I'm inspiring young girls to pursue their dreams," Kate says, as we finish up for the day. She's blissfully unaware that it isn't just young girls she's inspiring to pursue happiness and success in a male-dominate world, but women of all ages and walks of life. Whether that's in racing, croissants, or somewhere in-between.
View our full interview with Kate below:
Follow Kate on Instagram at here profile here. Follow the latest from Lune Crossainterie here.