HUBLOT: The Fusion of Tech and Art
When it comes to pioneering the use of bold and unique materials in the luxury watch industry few can match the reputation and dedication of Hublot. From the first use of rubber in watchmaking, to creating new precious alloys, such as scratch-proof Magic Gold, and producing revolutionary composites like ceramic and sapphire with unique colors, materials have always held a privileged place in the Hublot universe. So much so that the Manufacture has its own Metallurgy and Materials laboratory, working in close collaboration with the Research and Development department, as well as its own foundry, enabling it to innovate and create everything in-house.
In this special feature, we highlight four models that we believe showcase the incredible depth and range of Hublot's technological developments specifically in the field of materials. Each is distinctly different and a work of art in its own right.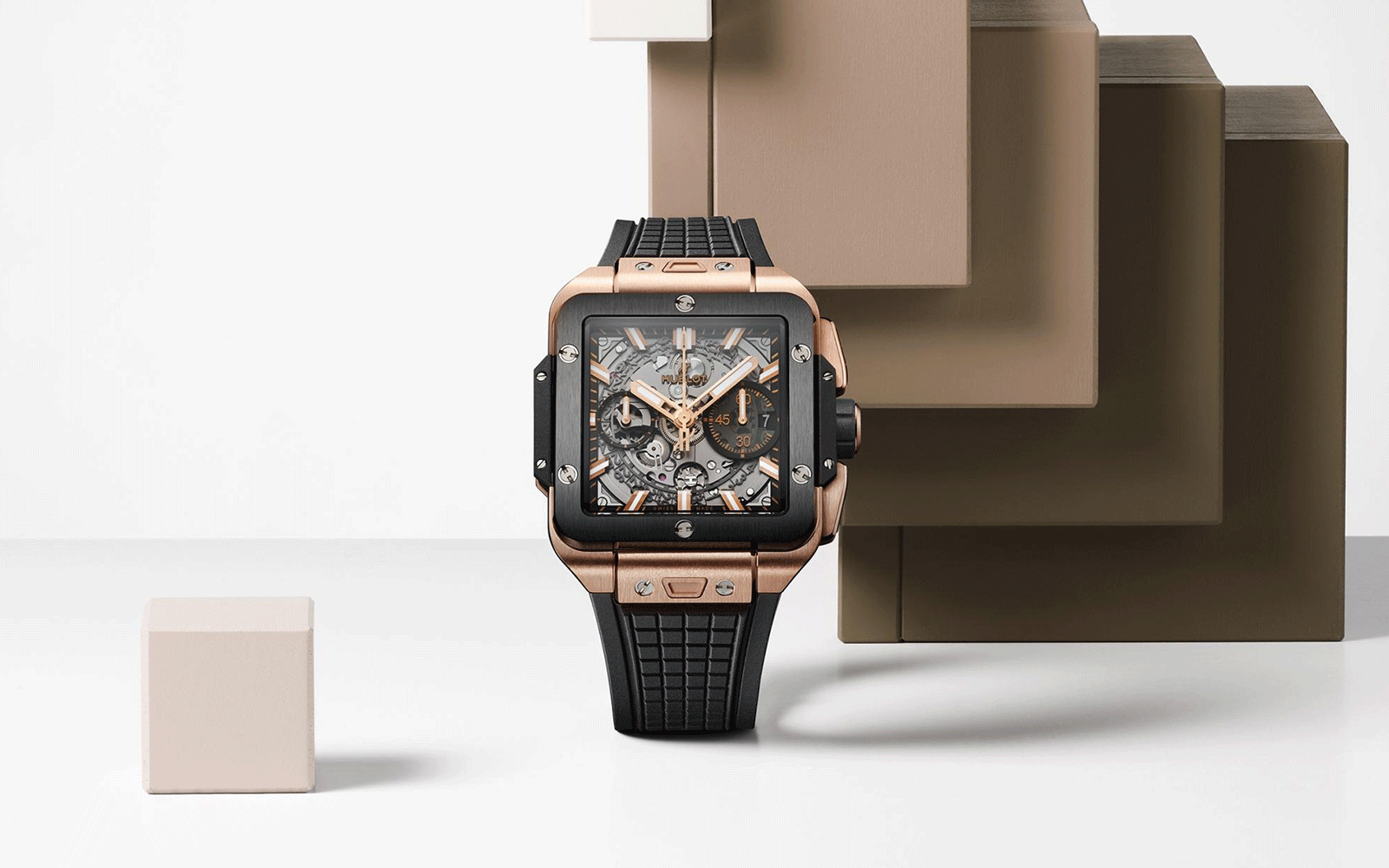 The Art of Fusion
Pushing every boundary imaginable to fuse the worlds of technology and art, Hublot has always been – and will always be – a pioneer in the watch industry. It is ingrained within the brand's very DNA. When Carlo Crocco founded MDM Genever – the company that would eventually become known as Hublot – in the late 1970's, he dreamed of a luxury watch brand unlike anything the world had seen before. A keen sailor, his idea was to create a watch that would wear just as well with a suit as it did with shorts and a polo on the deck of a sailboat. Metal bracelets didn't agree with his wrists however, and leather straps didn't agree with seawater. His solution? Rubber.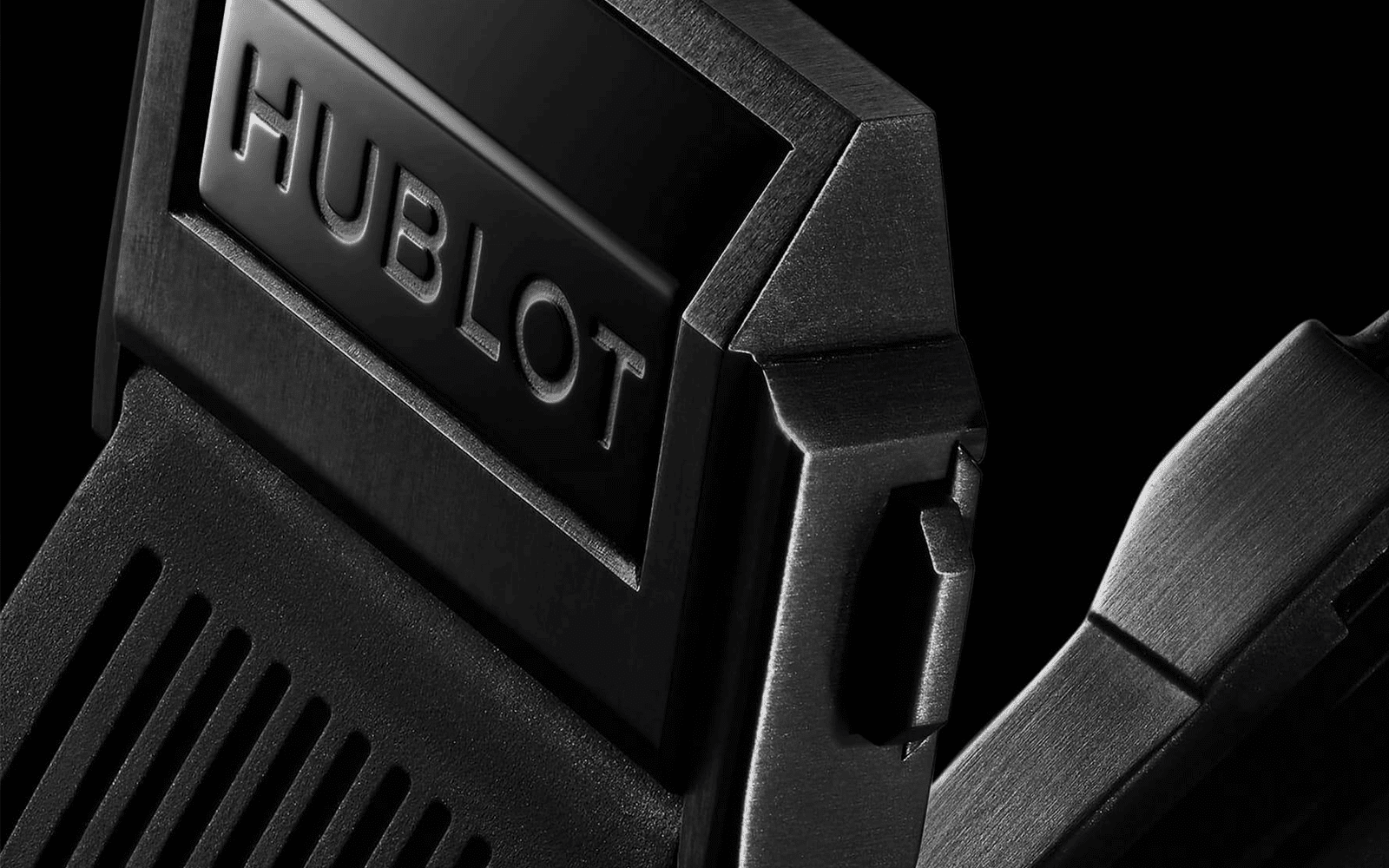 Nowadays of course rubber straps are seen as the perfect complement to a fine timepiece. What you may not know however is that this is largely thanks to Mr. Crocco. It was his audacious idea to combine a precious metal like gold (for the case) with an industrial material like rubber. Until that point rubber straps were reserved exclusively for cheap quartz sports watches. This wasn't just any old rubber strap though. Three years of research and development had gone into creating the luxury watch industry's first natural rubber strap. Putting in place a methodology of how Hublot would approach innovation for years to come. Namely, take a material that no one has really worked with in the watch industry before and devote as much time and energy as is required to master it.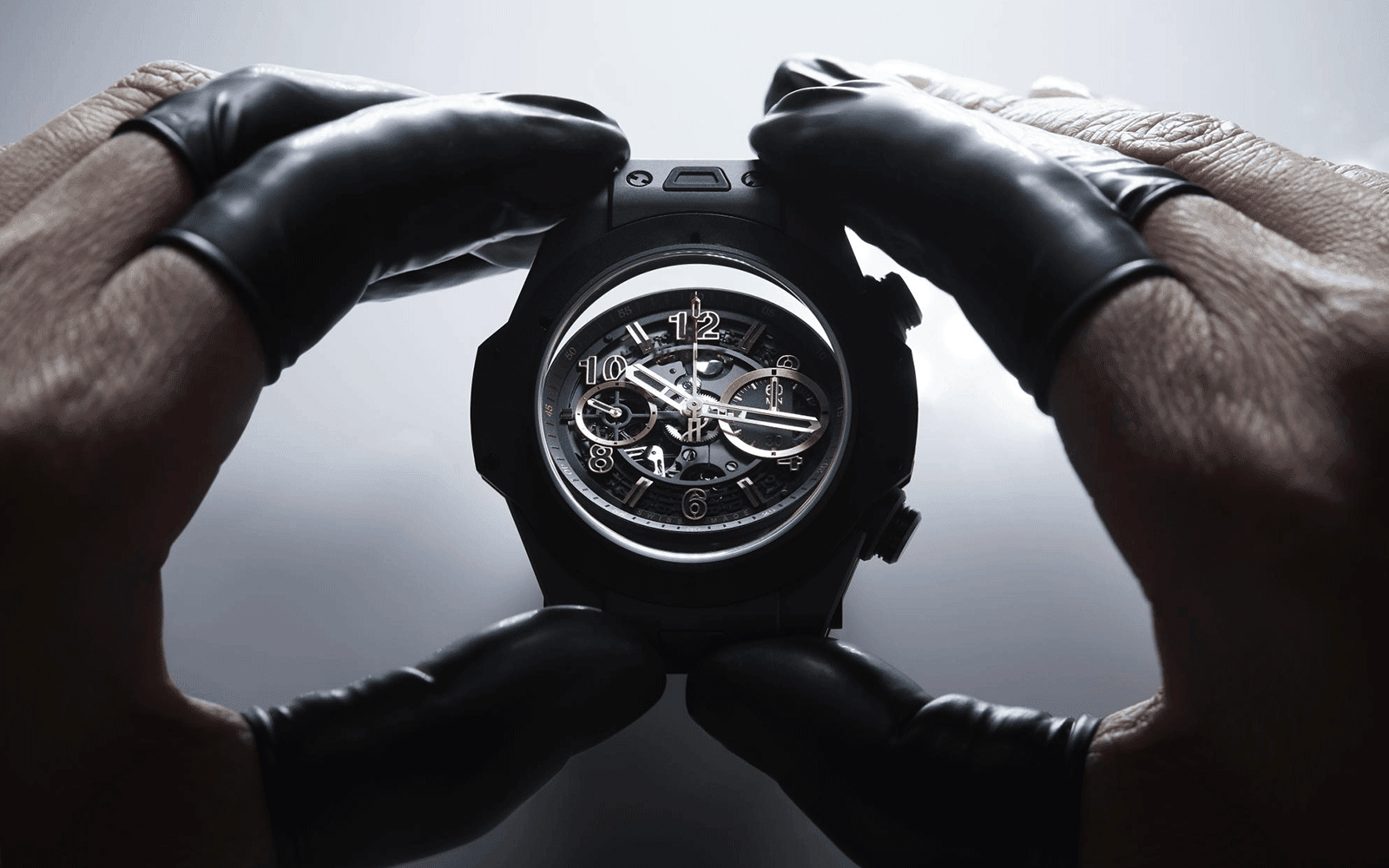 Years later, Hublot's former CEO and Chairman Jean-Claude Biver would coin the phrase the "Art of Fusion" to describe the brand's unique approach of using exotic materials and bold colours. The fusion of traditional, modern and pioneering materials as it were. Since then the technology has continued to improve, and the choice of materials become ever more audacious, but the pure spirit of innovation and desire for mastery remains unchanged. As evidenced by the four models below:
Engineered Sapphire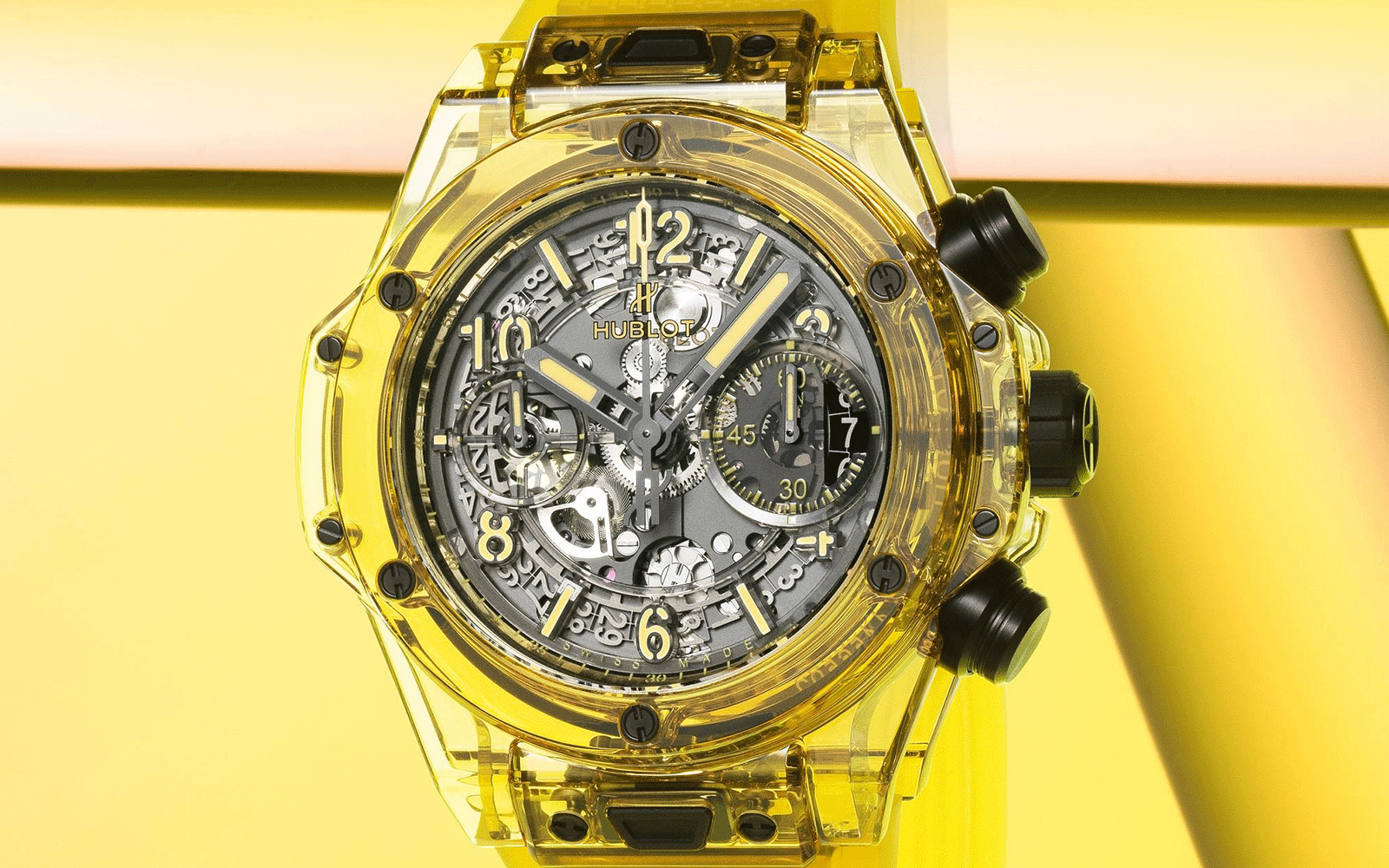 Hublot Big Bang Unico Yellow Sapphire (441.JY.4909.RT)
In search of the perfect fusion between movement and case, Hublot engineers and chemists researched and developed synthetic sapphire specifically for use in case making. A notoriously difficult material to work with, Hublot's mastery in this area is amply evidenced by the Big Bang Unico Yellow Sapphire, an eye-catching watch limited to 100 pieces worldwide. As the name suggests, the entire 42mm case is hewn from completely transparent, polished yellow sapphire crystal and paired with a transparent structured lined strap, also in yellow. The open-worked dial – replete with bright yellow highlights – reveals the inner workings of the in-house Unico 2 movement, with its column-wheel visible dial side. It's fun, it's playful and before Hublot, it had never been done before.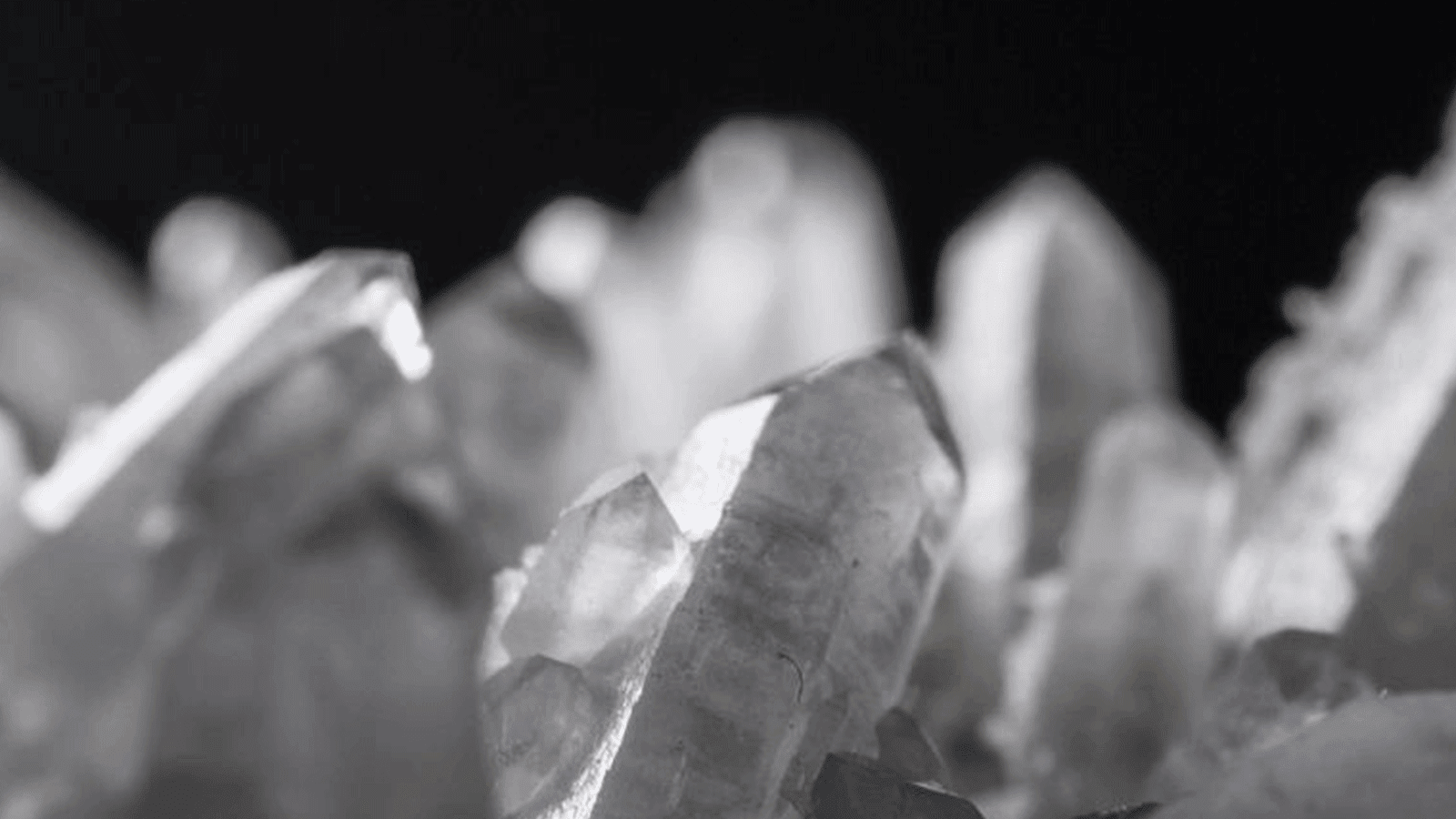 King Gold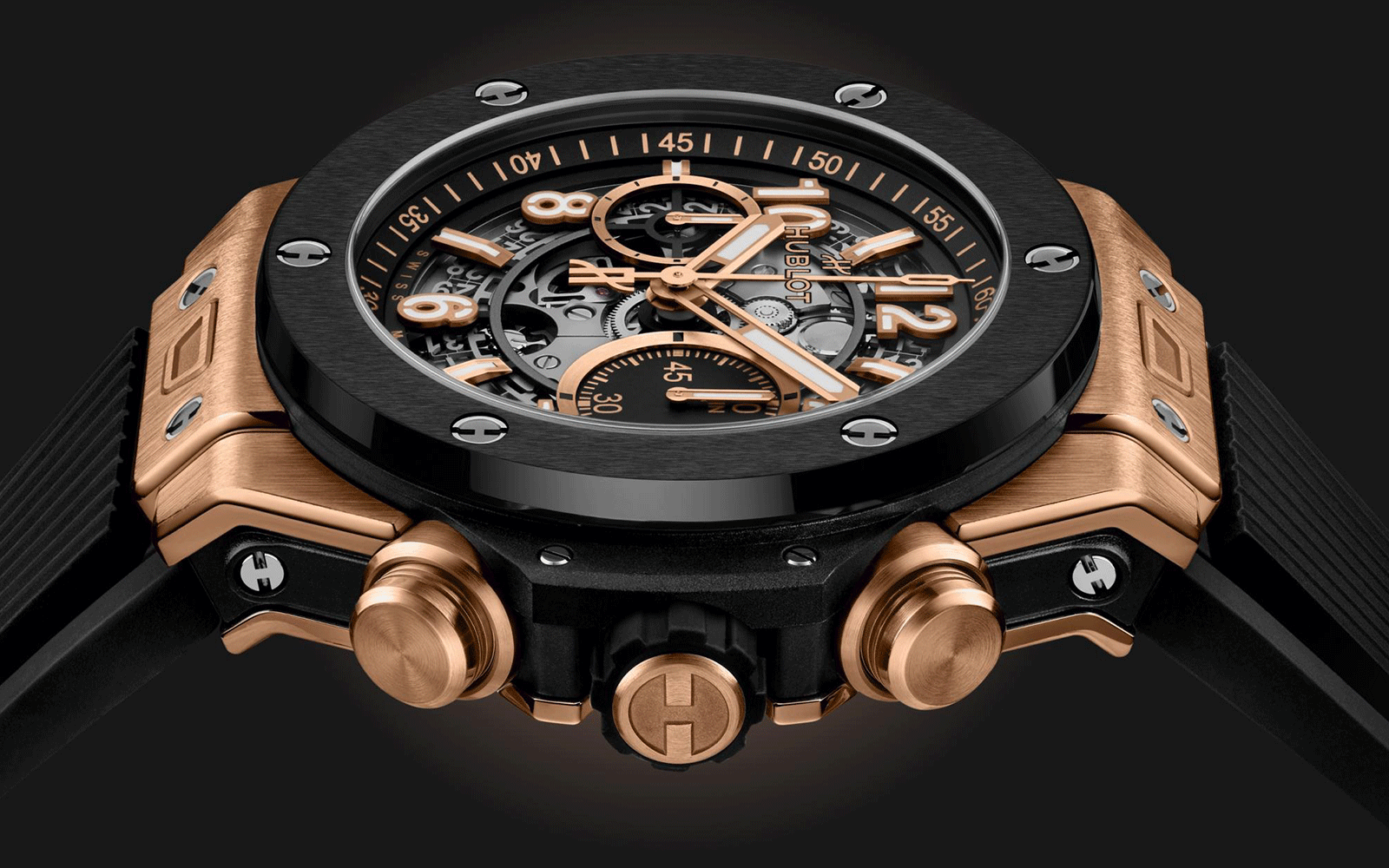 Hublot Big Bang Unico King Gold Ceramic (421.OM.1180.RX)
Not satisfied with the traditional 5N 18k gold – a combination of gold and copper often referred to as red gold – Hublot set out to develop its own variation. The result is King Gold, which delivers a warmer tone than the standard 18k 5N red gold and features a healthy dose of platinum, creating the perfect canvas for polishing and satin finishing. This striking precious metal is used for the 44mm case of the Hublot Big Bang Unico King Gold Ceramic and pairs perfectly with the satin-finished and polished black ceramic bezel with 6 H-shaped titanium screws. It's opulent and luxurious and yet at the same time sporty and versatile. Completing the look is a black structured lined rubber strap closed by an 18K King Gold and black PVD titanium deployant buckle clasp.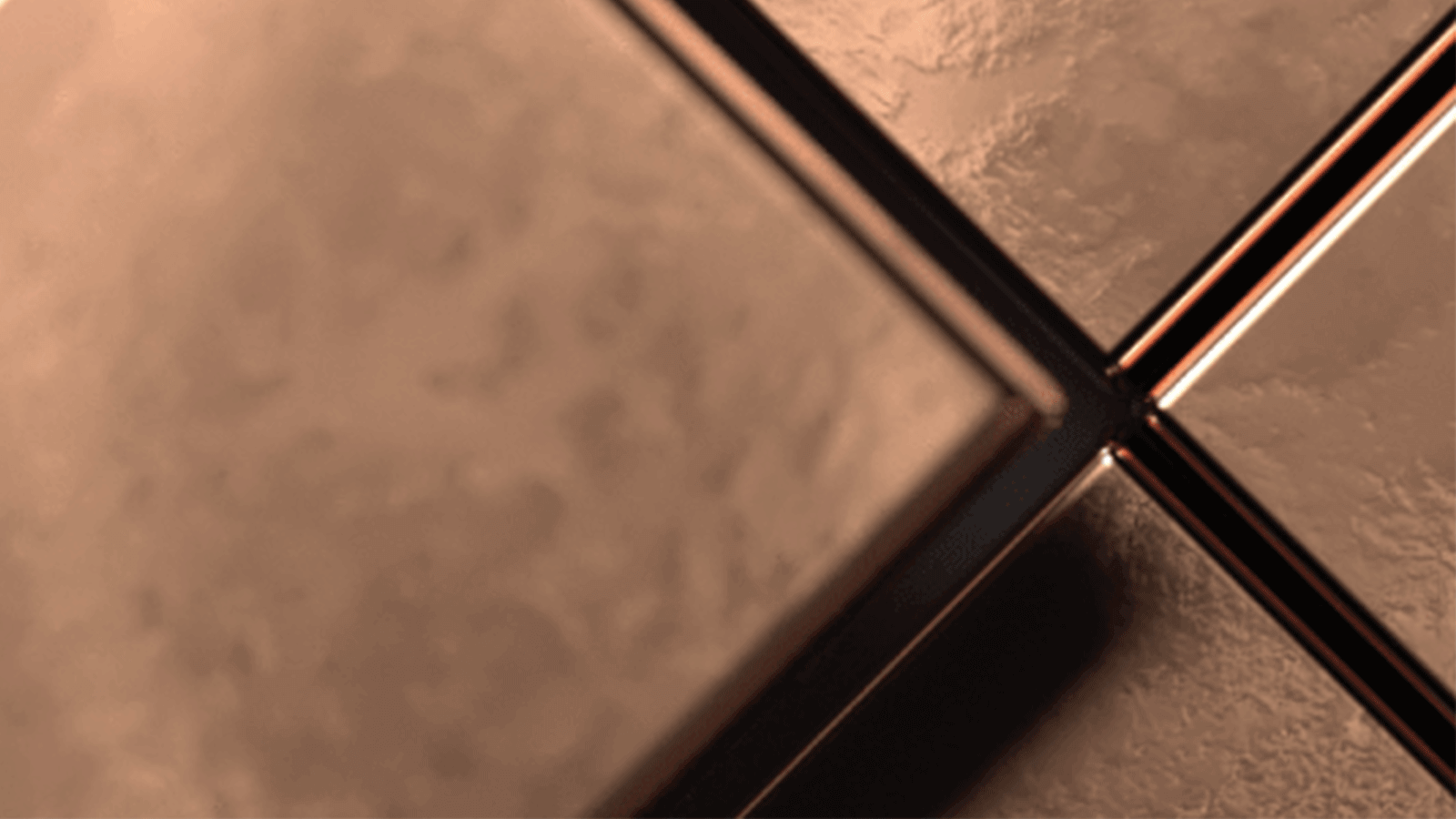 Coloured Ceramic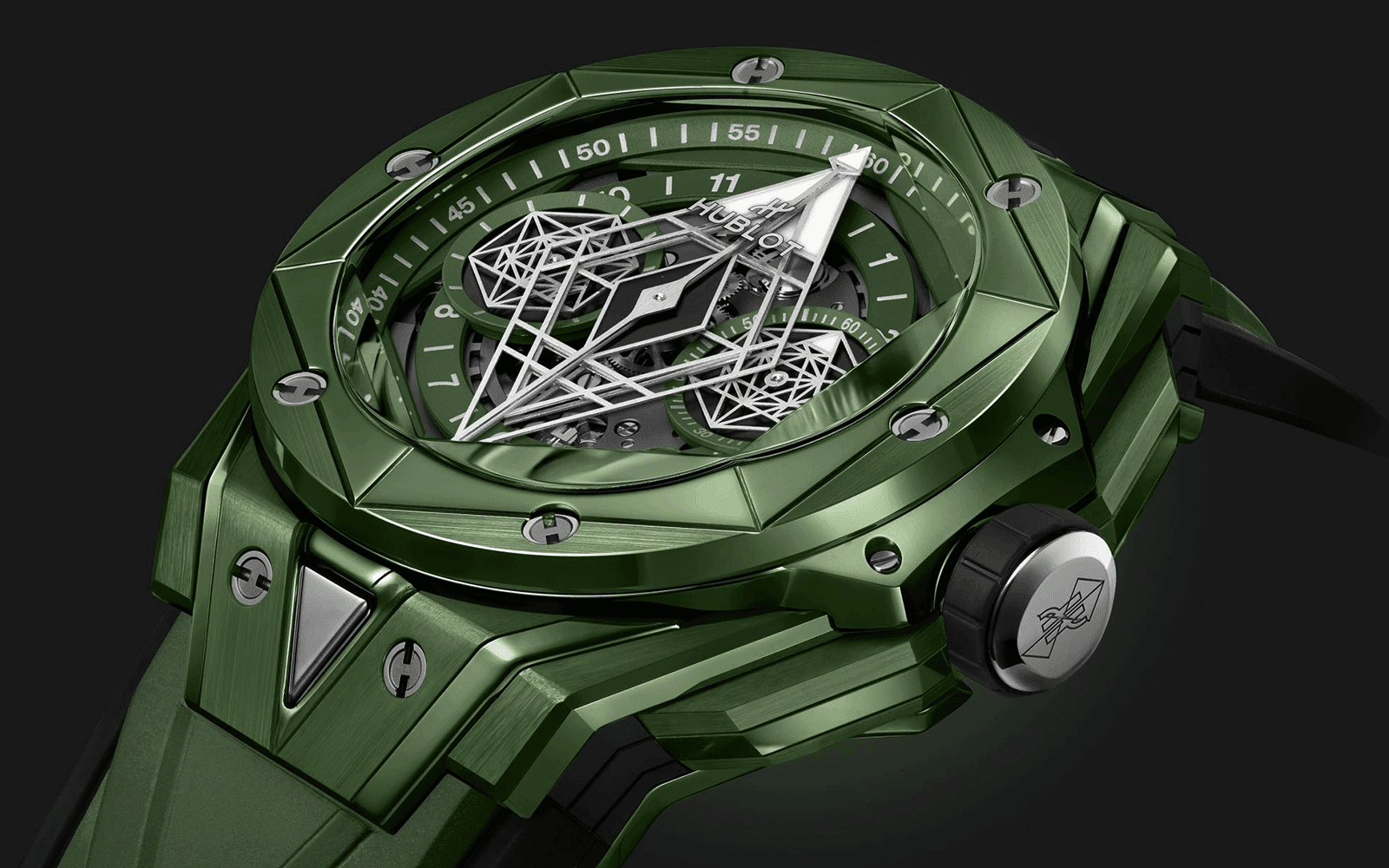 Hublot Big Bang Sang Bleu II Green Ceramic (418.GX.5207.RX.MXM22)
Over the years Hublot has collaborated with a number of different artists to create some truly incredible timepieces. One of the most notable must be the Sang Bleu collection, in partnership with Maxime Plescia-Büchi, tattoo artist and founder of the famed Sang Bleu tattoo studio in London. This surprising and audacious collaboration takes the form of a glass and metal sculpture created by the artist. For the Hublot Big Bang Sang Bleu II Green Ceramic, the 45mm satin-finished and polished green ceramic case features a hexagonal bezel, also in satin-finished and polished green ceramic. The geometric patterns adorning the dial are straight out of the mind of Maxime Büchi and are simply mesmerising. Truly an opportunity to wear an innovative piece of art on your wrist.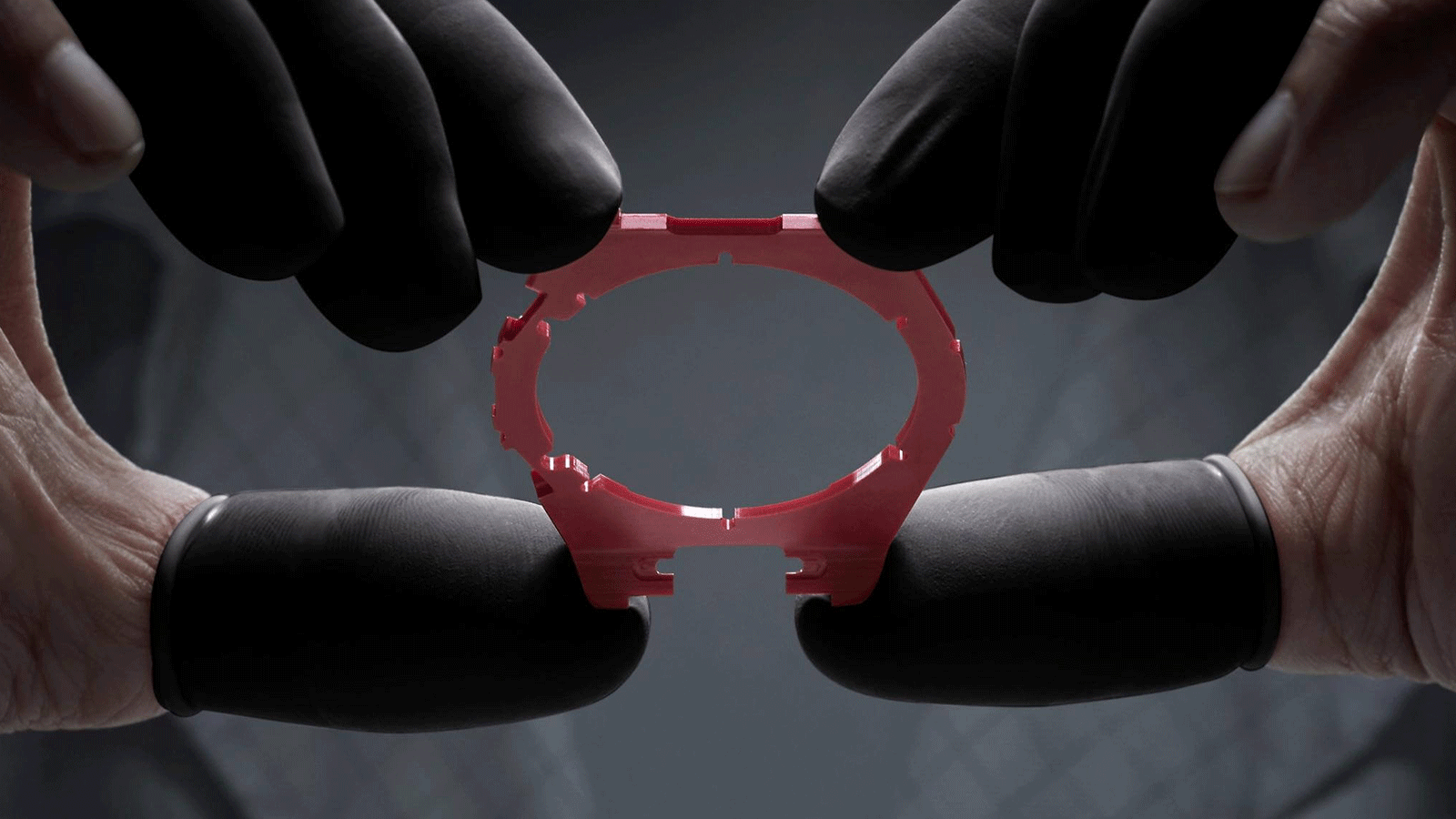 Spirit of Diamonds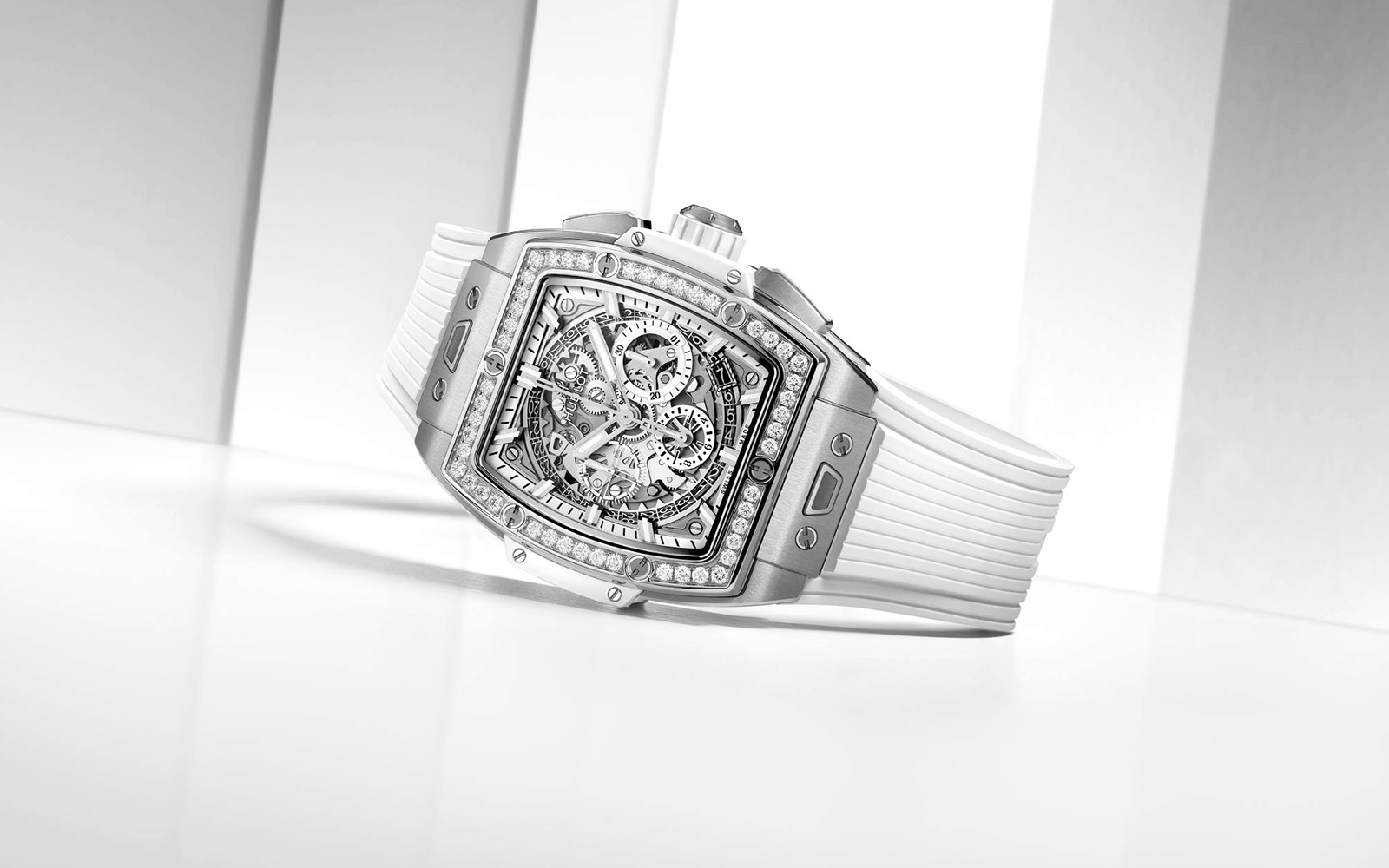 Hublot Spirit Of Big Bang Titanium White Diamonds (642.NE.2010.RW.1204)
For those who love the style of Hublot's Big Bang watches but want something a little less circular, the Hublot Spirit of Big Bang collection is for you. Presented in an impressive satin-finished and polished rectangular-shaped case paired with a skeleton dial, this iteration uses lightweight grade 5 titanium (the strongest there is) for the case material and features a bezel set with 48 Diamonds and held in place by 6 H-shaped titanium screws. Again showing Hublot's ability to bring together seemingly contrasting materials and create something truly spectacular. As a finishing touch, the white accents in the case middle are picked up by the white structured lined rubber strap.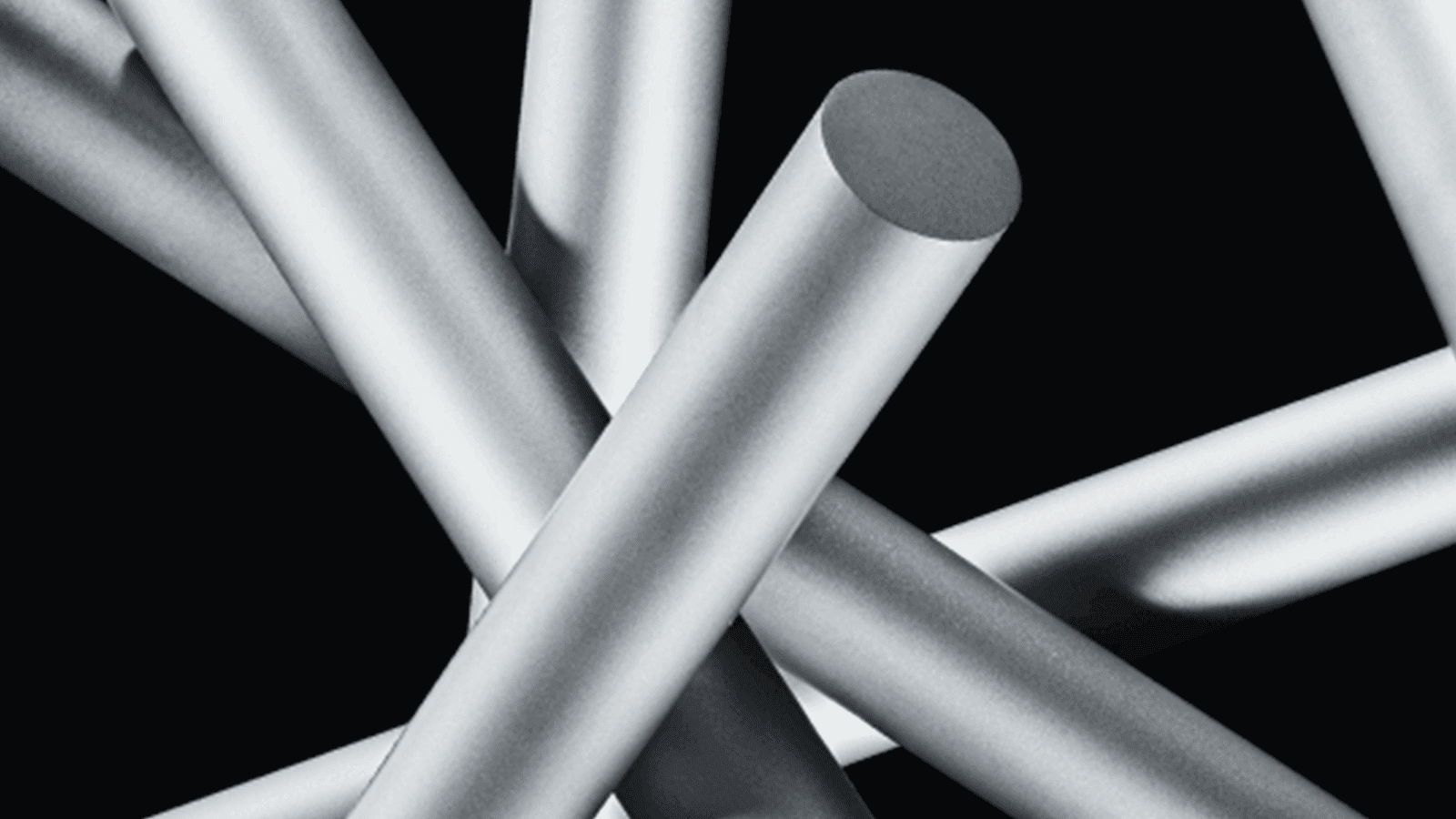 Never one to shy away from a challenge or follow trends, Hublot marches to the beat of its own drum. A pioneer in every sense of the word, visit our Watches of Switzerland boutiques in Sydney, Perth and Melbourne Airport to discover more from this innovative brand, or click here to contact our dedicated Client Services team directly.