Interviews with Extraordinary Women - Diana Chan
Diana Chan is a busy woman. You only have to glance at her Instagram to see that. From events, to travel, to presenting, to her main love: cooking. Still, she takes time out of her schedule to chat to us in depth, here at watchswiss.com, and speaks with enthusiasm about her 2017 Masterchef title, life since, and watches as if it's the very first time she's told the story. She harvests a devotion to her new life in the spotlight like no other.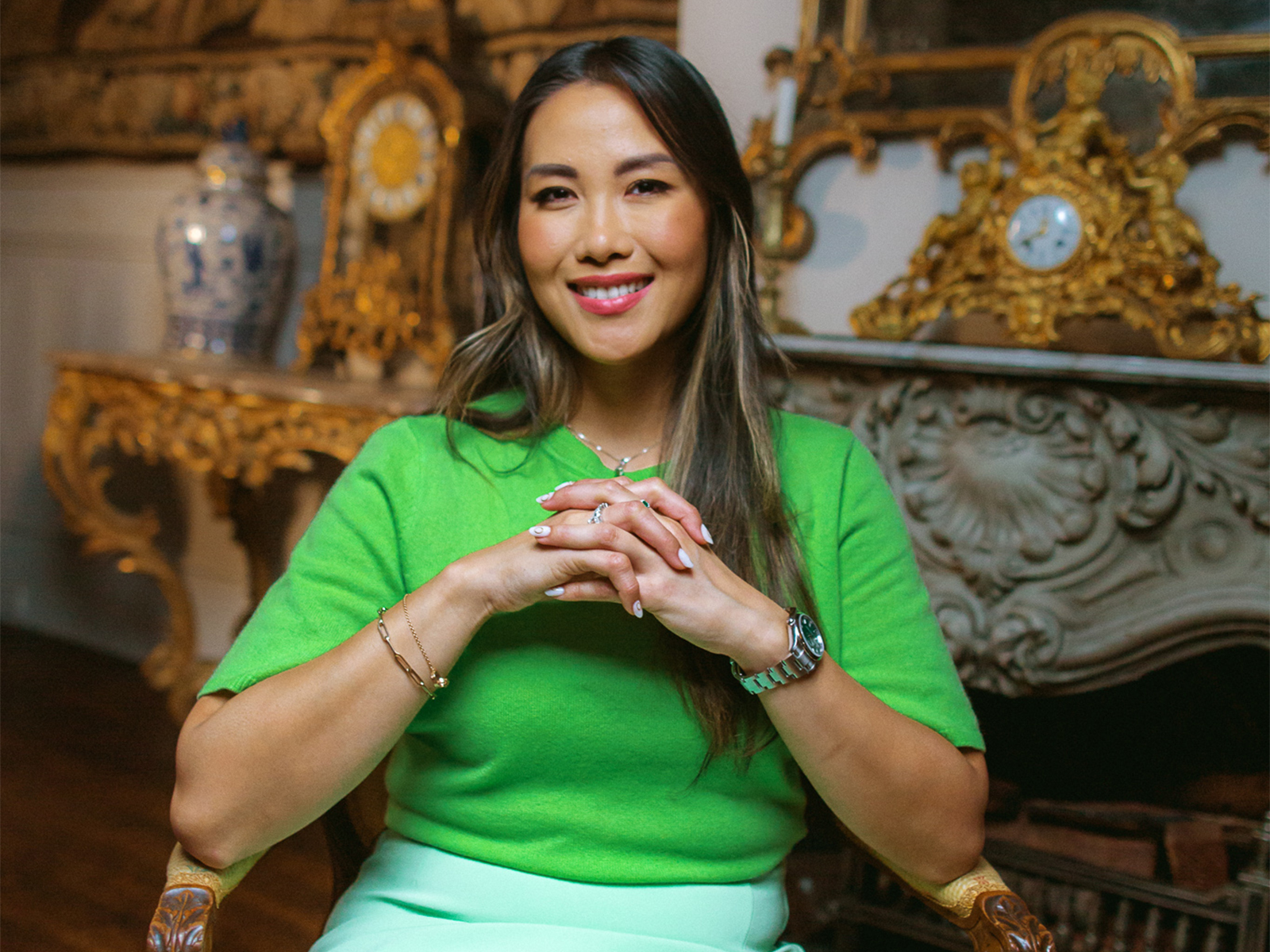 Busy, perhaps, would be an understatement. Since emerging victorious from the most popular reality show across the globe, Diana hasn't had a moment's rest, taking the cooking world by storm and gaining traction and reputation long past her Masterchef title. She left the show in 2017, the eyes of the nation upon her, knowing her choices in the first 12 months would be crucial in determining the longevity of her success.
"I actually went back into my career in finance when I came out of Masterchef for a couple of months," she says, "but truthfully, I had a long hard look at myself and thought, how many times do you get this opportunity in your life? So I went out and grabbed everything I could."
Her first port of call? A pop-up restaurant in the heart of the food capital of Australia, where customers enjoyed Diana's fresh, casual concept of fusion Asian and Malaysian creations for six months. Despite its success, reality dawned on Diana quickly that she wasn't on the right path; her warm, charming personality unable to shine through cooped up in a kitchen. She instead turned to sharing her expertise on our TV screens, through our headphones, and on our Instagram feed, soon landing a gig that most could only dream of – hosting her very own show on the telly.
'Asia Unplated' followed Diana as she unpacked flavours of cuisines across each country, teaching millions of viewers how to recreate classic dishes at home. It went down such a treat that SBS commissioned a second series and Diana truly cemented herself as a celebrity chef.
Her proudest achievement, however, comes from the enjoyment thousands of foodies have taken from her creations. Her dumpling range, Golden Wok by Diana Chan in partnership with Makmur Enterprises, sells nationally across all major supermarkets such as Coles, Woolworths and smaller independents. You'll be in luck to get your hands on a packet – especially when they go on sale – which, in itself, says everything you need to know about the quality of the product.
"I'm incredibly proud that our dumplings are loved and they continue to stand the test of time." Diana beams.
She isn't naive to the shelf-life of reality stars, and with every year that passes from her Masterchef win comes a new class of budding hopefuls looking for similar success. It makes for tough competition, especially in supermarkets. "We're on series 15 of Masterchef Australia now, and every year 24 contestants leave the show looking to realise their dreams. Creating a product for consumers to enjoy is something we all want to do, but in this day and age, it isn't good enough to slap your name on something and be done with it. You have to stand out from the crowd."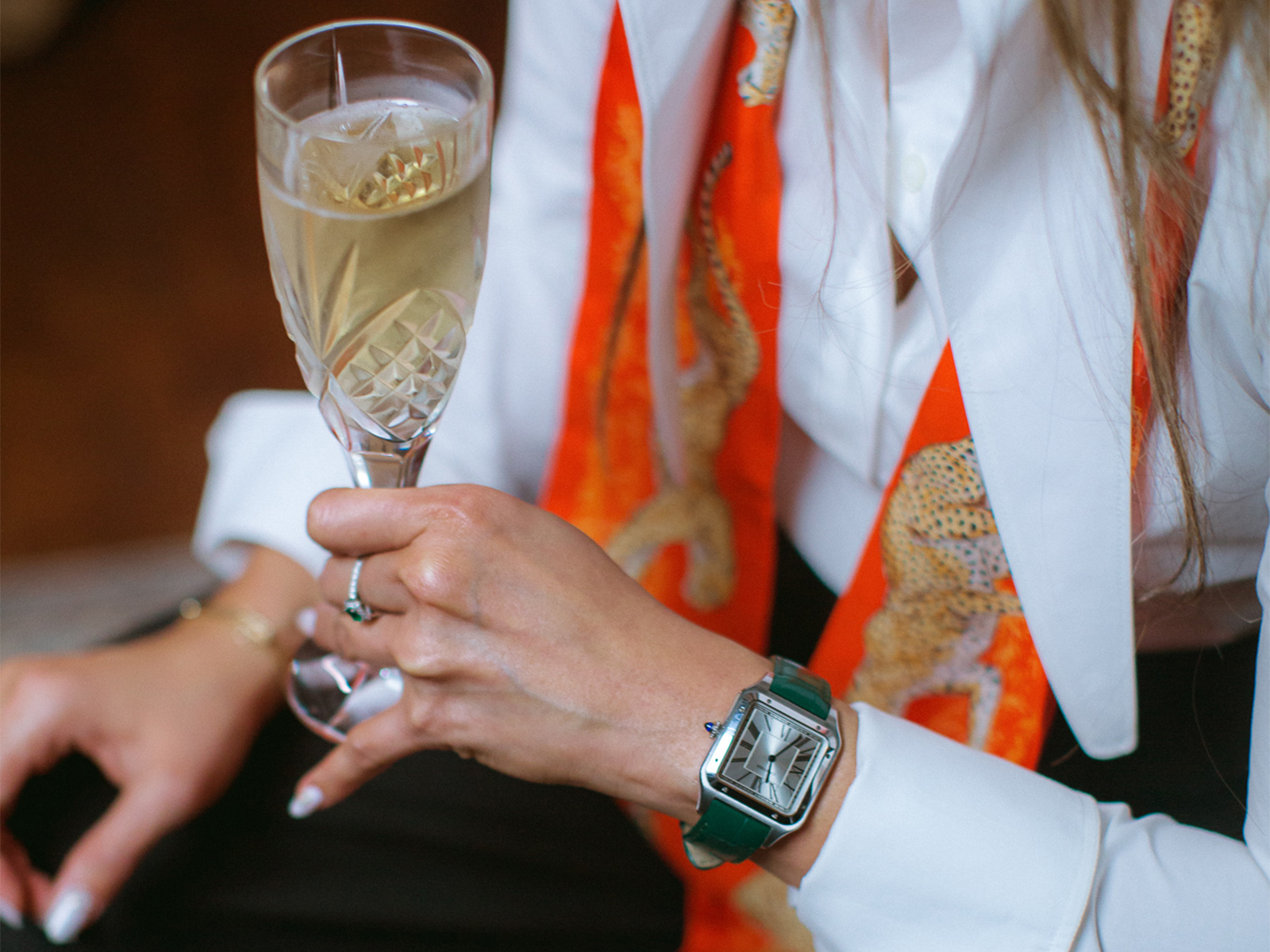 This International Women's Day we imagine a gender equal world, free of bias, discrimination, and stereotypes in every nook and cranny of life. Whilst the hospitality scene has seen an influx of female presence in recent years, the inequality in the industry is nothing short of disappointing, and the proof is in the pudding: in 2020, 70% of the top head-chefs across the country were male. High-flying chefs, such as Diana, are helping turn the tide.
"In recent years females are definitely more recognised in my field but there will always be room for improvement," she says, "I've definitely experienced inequality in my profession in the past and will sometimes get pigeonholed into being Asian. It's a very short sighted mindset."
"Luckily, I do believe in my abilities and think of myself as strong mentally and emotionally in general which makes it easier to tackle head on. Females are just as resilient as males in our field!"
If there's one reality series capable of creating such mental resilience, it's Masterchef Australia. The filming of the hit TV show takes place over seven gruelling months and during this time contestants are completely cut off from the world. No phones, no contact, no life outside of chopping, cutting, caramelising and carving. "It was a dry house, too!" she laughs. It's the sort of dystopian living experience that really separates the wheat from the chaff.
"It was a completely different world. Don't get me wrong, I do the odd yoga retreat, but I've never been cut-off from society for that amount of time before. For a lot of people, it's too much – and I believe the show has relaxed some of the measures in recent years – but, in all its credit, focussing on cooking for up to 12 hours a day over 7 months made me the most consistent version of myself."
The beauty of the show is the light it shines on non-professional, "home" chefs and the platform it gives contestants to grow, learn and excel. Whilst the process is tough, the reward is of equal measure: a tidy $250,000 sum and worldwide exposure is guaranteed for whomever comes out on top. To put it simply, the show turns amateurs into experts.
Not that Diana thinks of herself as an 'expert' – although, throughout our chat she doesn't strike me as the type of woman to blow her own trumpet. "I would definitely say I'm proud of my achievements and I'm comfortable with the knowledge I have learnt throughout the last few years, but I wouldn't say I'm an expert!"
Her humility shines through, but the wisdom and passion in her voice tells us otherwise. "I thoroughly believe that everyday there are new opportunities to learn, and I'm so grateful that I'm in the environment to do so. The beauty of cooking is that there are so many different cuisines and techniques to explore, and even the best chefs in the world still sharpen their skills every day."
It's in Diana's nature to strive for more, an attitude which has, most certainly, guided her to where she is today. She laughs as I ask who she attributes her success to, the silhouette of family members nearby reflecting in the artwork behind her. "I learned to cook from my parents," she smiles, "growing up in my household, we were involved in the preparation of food from a young age. It never just appeared on the table – we had to work for it."
It gave her a deeper appreciation of food and soon she was off taking centre stage, making her own dishes. "I think the first creation I ever made for my friends and family was an apple pie". Then, off to University, where she lived off packet noodles like the rest of us – "Hey! We didn't have the facilities to do much else" – her degree catapulting her into a lucrative career in finance.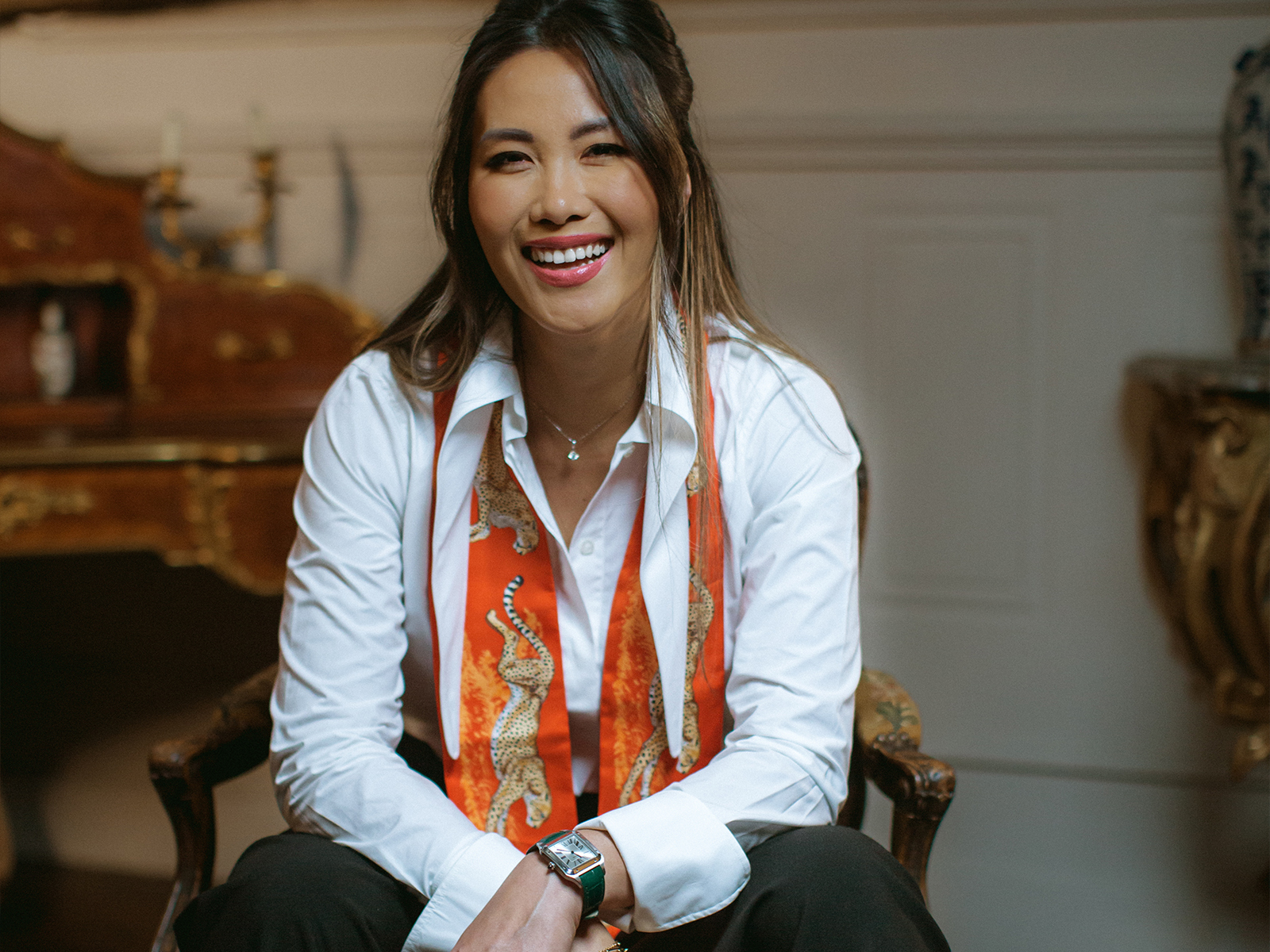 There wasn't anything lacking in her life, per se, but if there is one thing abundantly clear about Diana, it's her unwavering affection for cooking. A keen viewer of Masterchef Australia, like the other three millions of us, she decided to take the plunge and applied for the show.
"I don't know how to explain it, sometimes I just do things. I thought to myself, 'what's the worst that could happen?' Luckily my employers fully supported me giving it a good go and so I had a safety net behind me. I had absolutely no expectations. Truthfully, I just didn't want to get out first!"
She didn't. Whittled down from thousands of applicants, to a top 50, to the 24 who make it through to the Masterchef House, Diana's talent saw her beat her opponent by just one point. The whole world unlocked before her eyes and life changed forever. That is, of course, with a bucket full of determination and tenacity. Nothing has been handed to Diana on a plate.
"I think being strategic and having good structure is also a big part in being successful. Success comes with planning. You have to think ahead. My advice will always be to have a vision that you can achieve and a plan on how to get there. It's all a matter of time if you can put the hard work in"
Speaking of time, she's become quite the watch enthusiast over the years, a fascination beginning in her childhood when she owned a Flik Flak watch. "Can you count that?" she asks, "Probably not. Let's not talk about those." We swiftly move on to the main attractions.
"My first 'real' purchase came when I turned 21, and I took home the TAG Heuer Aquaracer, I think, in stainless steel. Incidentally, I got it from a Watches of Switzerland showroom in a Boxing Day sale!"
The world of luxury timepieces is just one of the pleasures Diana has been able to enjoy with her hard-earned success, growing her collection at every opportunity. Her favourite watch? "Definitely the piece I treated myself to for my 30th birthday, my mixed rose gold and steel 31mm datejust, champagne dial with diamond markers. It's elegant, comfortable and practically pairs with everything I wear."
I ask if she has a bucket-list timepiece, perhaps the most obvious and leading question of the entire interview, and she gives me a knowing smile. "The Presidential Day-Date." Enough said, really.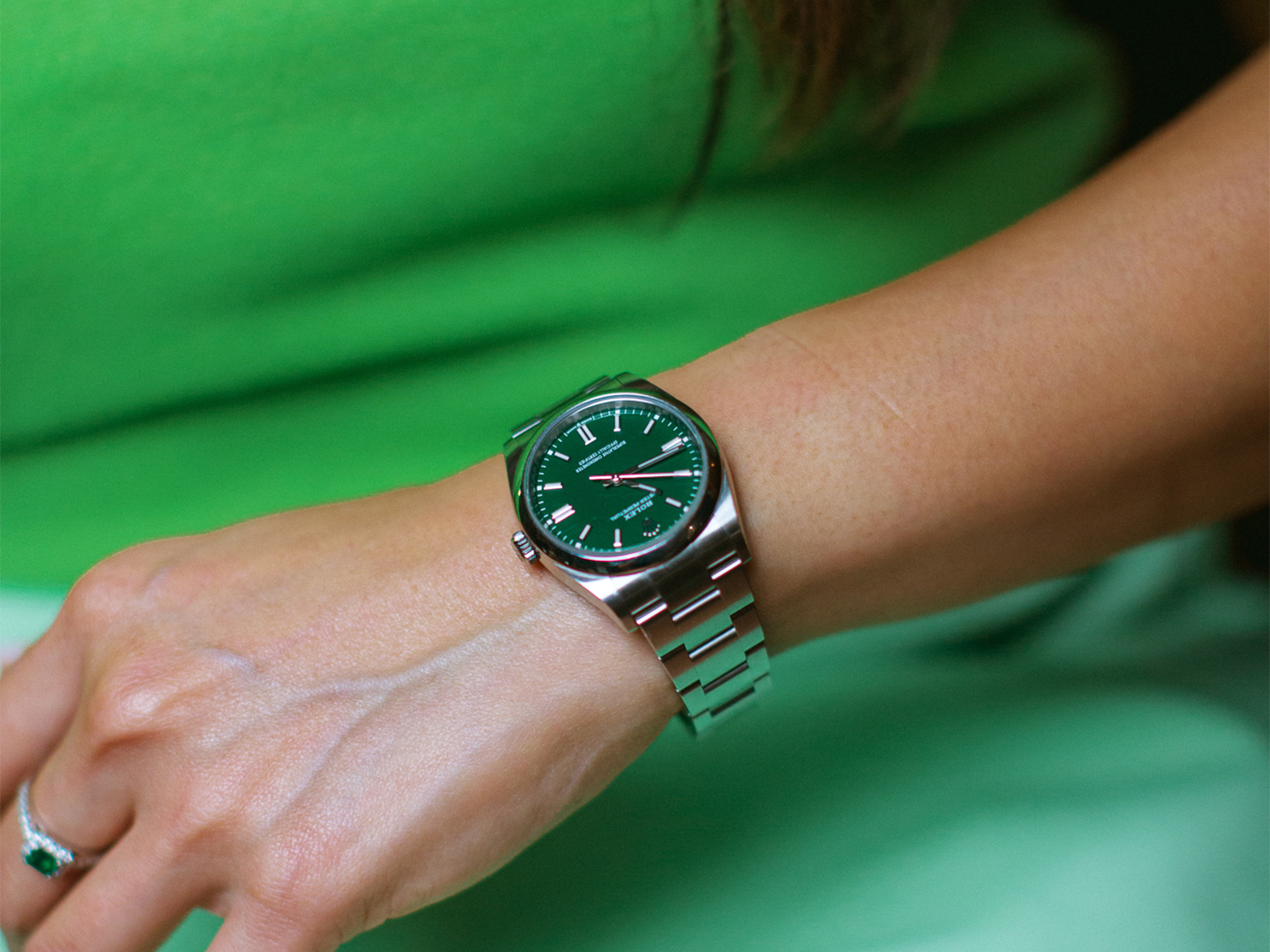 Diana Chan continues her culinary reign long past her 2017 Masterchef win, proving that – if there were any doubters – she isn't a flash in the pan. Her eyes light up when I ask about future projects, the excitement palpable. She hopes to release a linen range at some point this year – "home entertaining is arguably just as important as the actual food!" – and a cookbook she describes as a 'labour of love' shortly after.
Rather than honing in on a specific cuisine, Diana is instead focusing her attention to her favourite tool: the wok. "The distribution of heat across the pan makes for incredibly easy, yet beautifully cooked, meals." She explains. "And honestly, it's been a long time coming! I think I've spent such a long time curating the book because I didn't want to just jot down recipes and be done with it. I love cookbooks that I can revisit time and time again, and I needed mine to be exactly that."
The book is sure to be full of warmth and packed full of know-how if it's any reflection of Diana Chan as both a person and a chef. Until her work hits the shelves, though, you can follow Diana on Instagram, where she regularly shares her knowledge and expertise. Your next dinner is sure to be a corker.
View our full interview with Diana below: