Scatola Del Tempo
Inventors of the Watch Winder
Caring for your new luxury timepiece from Watches of Switzerland can and should be yet another enjoyable aspect of ownership. To ensure this is the case, we have formed an exclusive partnership with Italian watch accessory maker Scatola Del Tempo. Founded by a seasoned watch collector near Como, Italy, some thirty years ago, this pioneering company collaborated with Swiss watchmakers to invent the modern watch winder and now produces the best watch accessories on the market. Offering an exceptional choice of watch winders, storage boxes, travel cases and more, you will find everything you need to keep your watch in prime condition when it's not on your wrist.
Here's some of our favourite pieces from the current catalogue: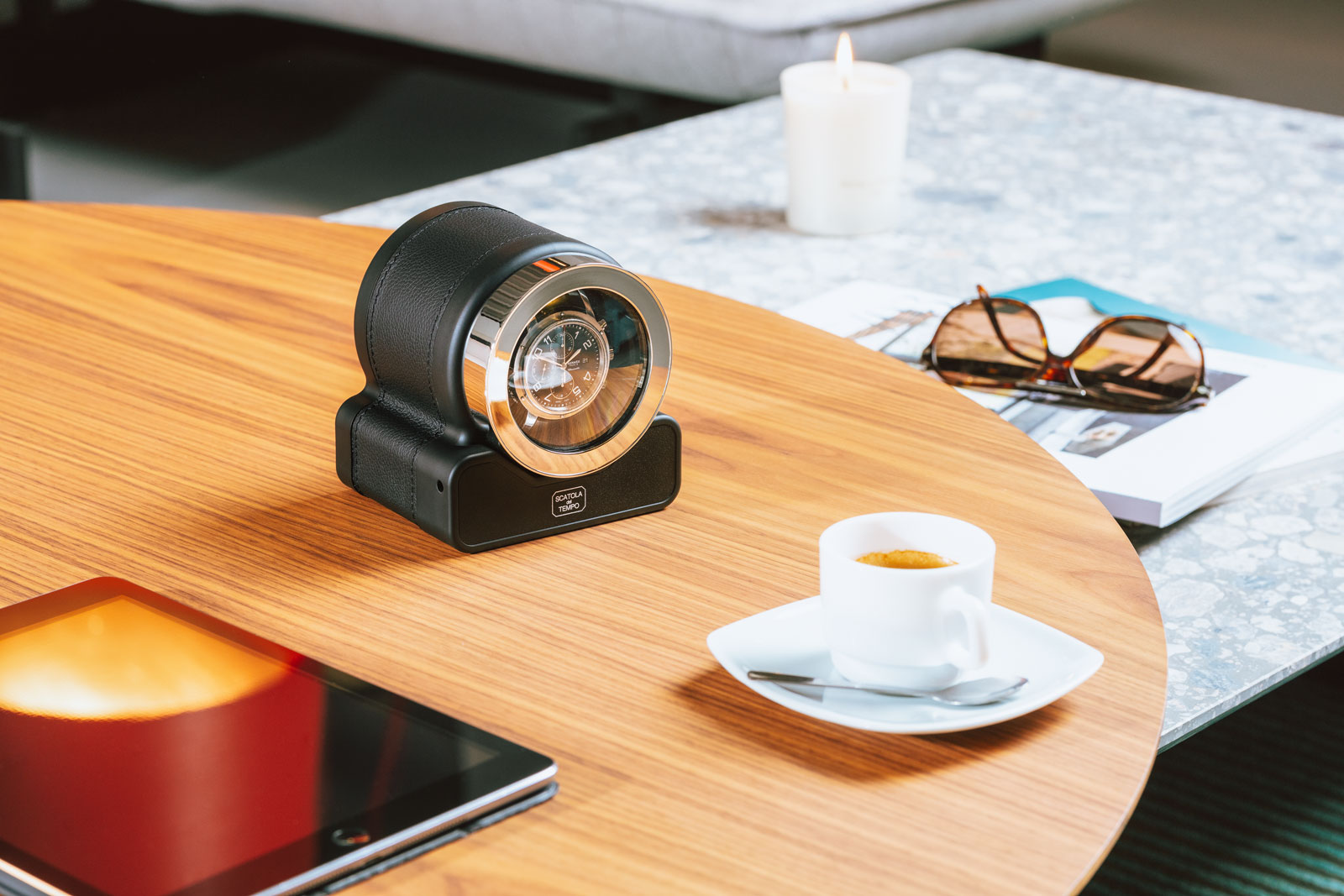 THE ROTOR ONE
A cult favourite, the Rotor One was Scatola Del Tempo's original watch winder. Designed by company founder, Sandro Colarieti, it formed the basis of his patent application for a rotating case in 1990. In 2019, the brand revisits its iconic model, redesigning it from the inside out while maintaining the Rotor One's distinctive style and Italian elegance. At its core is a new, ultra-quiet Swiss made engine, capable of running for 3-years using 2 alkaline batteries. Externally, the familiar round-case is adorned with a leather strap in your choice of 7 colours: black, chocolate, hazelnut, grey, blue, green or red. Suitable for all automatic watches, the Rotor One is available with or without protective glass.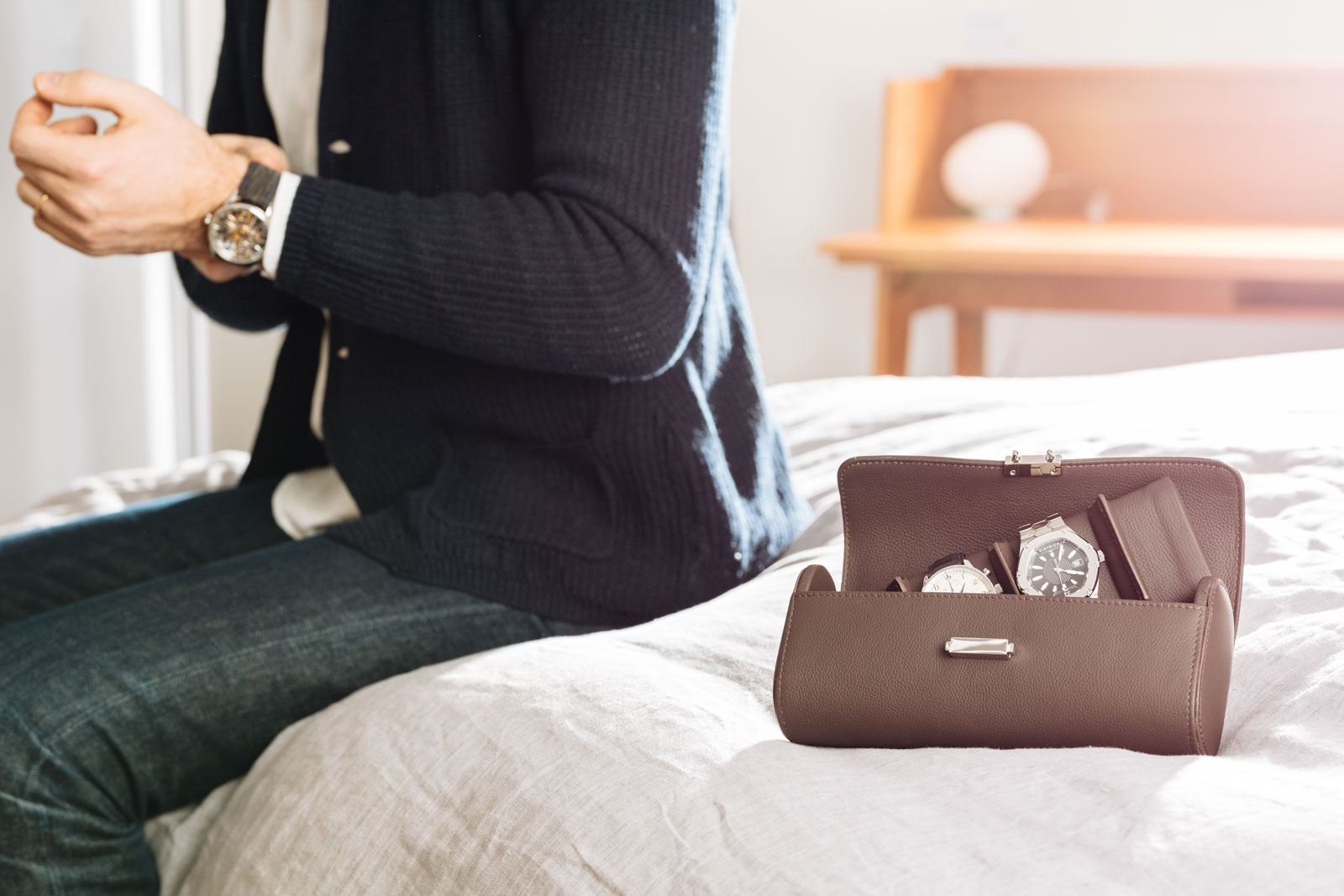 THE POCHETTE
Watch lovers who are frequent travellers often face a conundrum; how to safely transport a selection of your favourite pieces to wear at your next destination? A watch travel case is the obvious solution, of course. But, a number of considerations arise when trying to find the right one. It must be robust enough to keep your watches safe and secure, yet soft enough to ensure nothing gets scratched. It also shouldn't be too big as space is always at a premium for the frequent traveller. Yet, it needs to be able to transport a sufficient number of items. The Pochette ticks all these boxes and more. This leather travel case complete with cushion offers stylish and secure storage for up to four watches and is available in three different colours; chocolate, black and chestnut.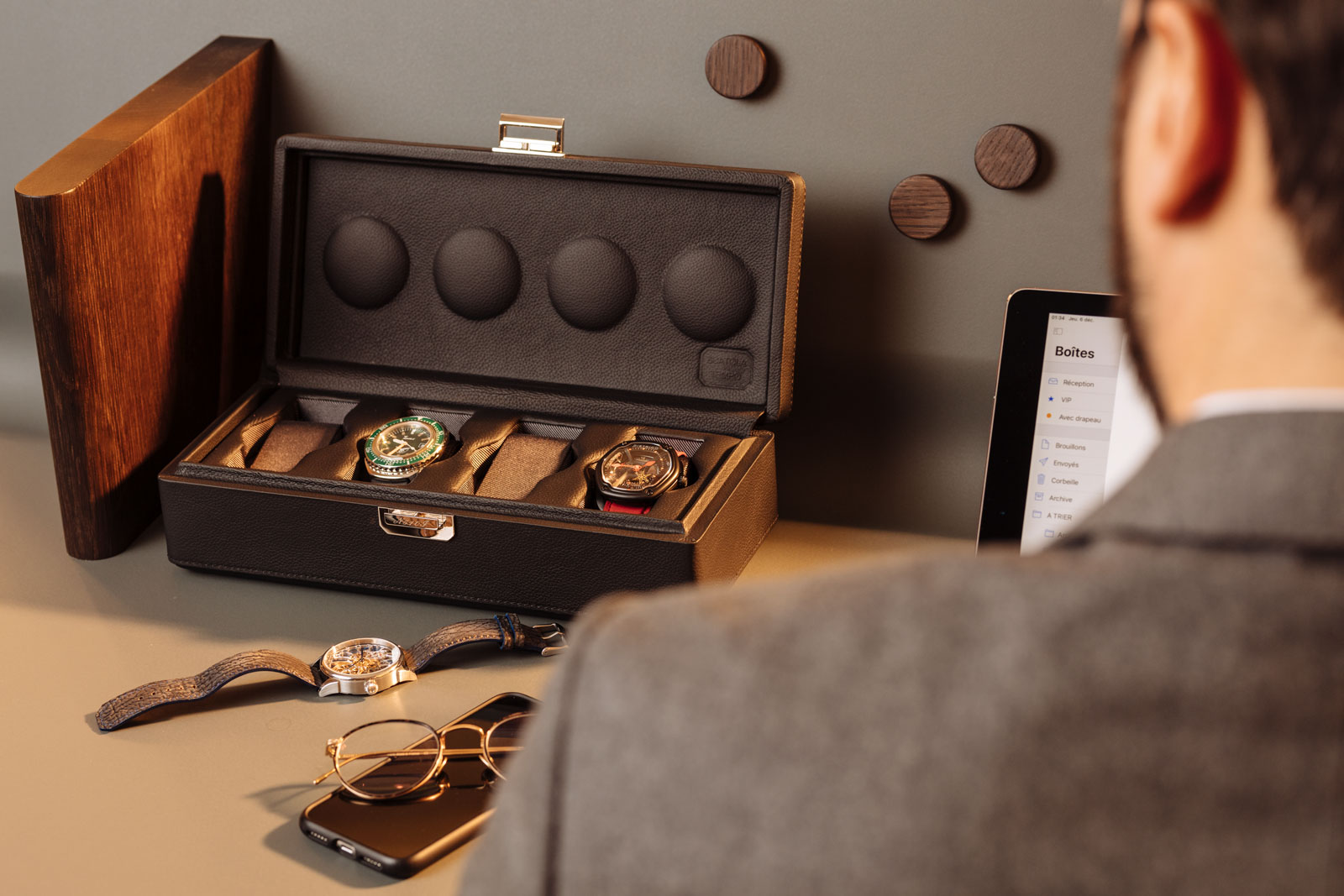 THE VALIGETTA 4
As your luxury watch collection grows, finding a suitable way to store them will become an increasing priority. The bi-colour Valigetta 4, newly released at Baselworld this year, is the answer. Constructed from Italian leather, this sturdy watch box offers storage for up to four watches on bracelets or leather straps. Each compartment is capable of accommodating a watch case with a diameter of up to 56mm (including the crown.) Beautifully designed, yet subtle enough to sit discretely on a shelf or on the desk in your study, the Valigetta 4 is an excellent way to display and store your watches. Best of all, it can be easily transported, should the need arise.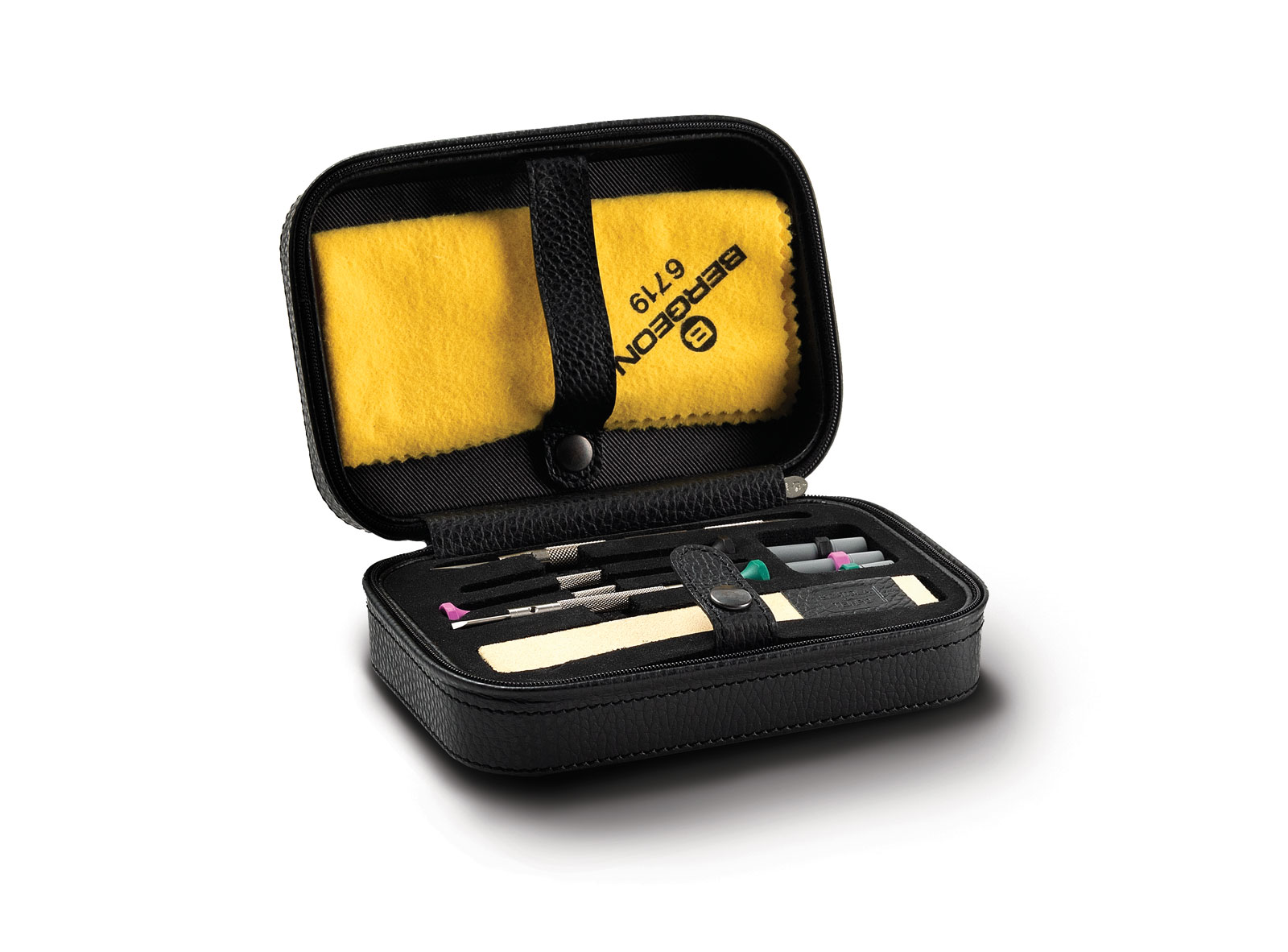 THE TOOLBOX
At Watches of Switzerland we always recommend using our certified and professionally trained staff for all your watch servicing and repair requirements. For more simple tasks though, like giving your watch a clean or changing the strap or bracelet, the Toolbox from Scatola Del Tempo is invaluable. Presented in a small leather zipper case, it contains a special selection of tools and polishing cloths from renowned Swiss toolmaker Bergeon.
To view the luxurious products available from Scatola Del Tempo, please visit your Watches of Switzerland Boutique today.